Using DOL as cover, Bank of America cuts the Merrill Lynch bull as it adds a robo, stops paying brokers to stick around and kicks John Thiel upstairs
The Charlotte, N.C.-based lending giant bagged the Wall Street beast in 2009 when the price was right -- now it's cutting off its traditional food supply
Andy Sieg could preside over commission elimination for brokers handling non-retirement investments.
---
Related Moves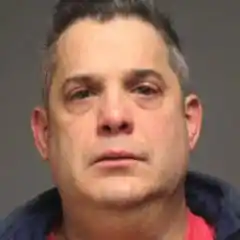 September 1, 2022 at 5:11 AM
---
---
August 15, 2019 at 7:58 PM
---
---
Mentioned in this article:
---
---
---
FAA
October 19, 2016 — 2:41 PM
Interesting. One of the many things which strikes me is that we seemingly use broker and advisor in the same context. They are different and under the DOL rules have different challenges to defend that they are, in deed, acting in the best interest of the client. Advisor's (those which actually provide advice and are compensated for that advice) path to defendability is much more clear cut- process and documentation. Broker's (those which are paid via transactions) path to defendability is much much more difficult. Maybe not impossible but very difficult to make the case one is acting in the best interest of the client when one is paid for placing products....real tough. So the die is cast- but Merrill ain't going out of business- the brokers might but Merrill recognizes the retailish client is the gateway to lots of other business- banking, I banking etc. It would not surprise me if Merrill welcomed the departure of the brokers who cannot, will not, have not, worked in an advisory capacity. Maybe that is why there is a new sheriff in town. One other note- just because someone says they are an independent RIA does not mean they act in the best interest of their clients. Far from it- while there are plenty of solid firms- there are plenty with limited resources to defend they are acting in best interests. Worse yet- there are plenty which have a hybrid RIA/BD which can present lots of conflicts and problems
Stephen Winks
October 19, 2016 — 4:15 PM
Merrill brokers (1) average more than $ 1 million in gross revenues,, (2) have great clients, and (3) have a rich pedigree in world class advisory services going back to the acquisition of AG Becker. Over the past twenty years it emphasis on advisory services has waxed and waned but in the last five years has it has recruited the best of advisors from legendary advisory services leader Smith Barney (EF Hutton) and now Merrill must be considered as a market leader on the basis of the movement of top (most productive and longest tenured) advisors to Merrill. No doubt Merrill is well run, has courageous leadership and will pick up highly capable advisory services executives who are languishing at less innovative brokerage firms. Everyone wants to be with a market leader especially when it comes down to the integrity of their value proposition. Look for Merrill to be among the first to advance innovation in the best interests of the investing public, while others are dragging their feet. This sort of leadership is rare and is in great demand. Will RIAs be the early adopters? Very likely. But RIAs do not have scale and limited capital resources. We are witnessing the reordering of the industry which creates great opportunity. Merrill gets it. Pat Mulvey of FAA correctly points out brokers are not advisors. But Merrill is not asleep and will be a formidable competitor in advisory services because of (1) its capital resources, (2) its established constituency of top advisors (to the extent possible in a brokerage format), and (3) its understanding and acceptance of the new rules by which brokers must work when rendering advice. In an industry looking for leadership, Merrill is in the race. SCW
Javier Rykerfield
October 20, 2016 — 7:54 PM
To think or expect the "new" Merrill to change their stripes is a wild expectation. But one is left to wonder if Mr Winks is consulting for Merrill as a tiger never changes it's stripes...and Merrill has and always will be driven by P/L , Fiduciary rule or no rule!