News, Vision & Voice for the Advisory Community
The Charlotte, N.C.-based lending giant bagged the Wall Street beast in 2009 when the price was right -- now it's cutting off its traditional food supply
October 18, 2016 — 10:41 PM UTC by Brooke Southall
Brooke's Note: The question of whether Wall Street will ever reverse the decidedly one-way flow of assets from stockbrokers to RIAs comes down to whether it can overcome its own innovator's dilemma. In short, it has been more profitable to milk profits from the old transactional model than to spill milk, make brokers cry and get ready for 2020, 2025 and beyond. Some giant exogenous shock would need to come along to give legacy Wall Street firms the cover needed to stick it to stockbrokers without fomenting rebellion. Bank of America seems to see its opening -- using the DOL cudgel, it'll force new fiduciary rules on a suitability rule-based Merrill Lynch. One outcome may be that Merrill Lynch brokers open up two new lines of attack on RIAs -- taking back assets and advisors -- as their Mother becomes something of a great big, semi-bastardized, RIA itself.
John Thiel will soon become a footnote in Merrill Lynch history.
But before the head of Merrill Lynch Wealth Management and its 14,000-odd stockbrokers and their 6,000 assistants relinquishes his position to an expert in federal government regulations, Thiel had one more major task to perform: Let his herd know that the Merrill Lynch bull is now a gelding.
On Oct. 6, the man who began his career in 1989 at the Wall Street wirehouse as a cold-calling stockbroker, conducted a conference call with the bulk of his sales force, letting them know that his own move out of the fray would coincide with a series of more momentous and near-simultaneous capitulations to bank and regulatory mandates. See: Hard numbers that show the zero-sum advantages of RIAs over wirehouse brokers as told by fund flows
Under orders from Bank of America (which laid the blame at the feet of the Obama administration's Department of Labor) Thiel told them that commissions on retirement accounts -- including IRAs -- would soon, like his tenure as chief, be history. 
The timing of the call coincided with a series of bombshells that in earlier days would have commanded their own headlines, including Merrill's intention to stop mollycoddling big brokers with retention bonuses and its determination to launch a robo-advisor -- a move that has been construed as the bank competing with its own brokers. See: What the deletion of no-drama Greg Fleming bodes for Morgan Stanley, wirehouses and CEO James Gorman
Thiel is being replaced by Andy Sieg, BoA's head of global wealth & retirement solutions. Thiel, who will step down Jan. 1, 2017, will take up the role of  vice chairman of Global Wealth and Investment Management.
Thiel is extremely popular with brokers, says Jeff Spears, cofounder and CEO of  Sanctuary Wealth Services LLC and former head of the brokerage business at Bank of America. If Thiel's story that he is leaving of his own accord is to be believed, he may have felt that it was impossible to be part of such a change. 
One thing seems certain: "There has to be a lot of anxiety by Merrill Lynch advisors," Spears says. "It has to be stressful."
DOL-speak
Sieg is clearly behind the change of policy with commissions in retirement accounts, making commission elimination a possibility with non-retirement investments.
"It's not far-fetched with this new guy," Spears says. "It's not a big leap." 
Leap or not, the new rule will likely keep profits hopping for Bank of America and certainly reduce its liability exposure at the expense of some advisors -- another gut shot to Merrill's brokers as Bank of America officials have turned the thundering herd into a unit of a conservative bank, bidding the Wall Street culture adieu for good. See: Merrill Lynch and Bank of America cultural tension may spin out a new round of breakaways, recruiters say.
Indeed, Brian Moynihan, CEO of Bank of America, assured Wall Street analysts on July 19 that a mere $200 billion of his brokerage unit's assets would be affected by the change. See: Merrill Lynch goes unmentioned as Bank of America settles on CEO choice
The elevation of Sieg, BoA's head of global wealth & retirement solutions, emphasizes the bank's determination to stamp out any conflicts of interest associated with American nest eggs. Sieg is head of the $800 billion of Merrill Lynch assets that were already being managed under the Employee Retirement Income Security Act of 1974, the federal law that establishes minimum standards for pension plans in private industry. The unit was created in 2013 and Sieg was its first head -- a move that in retrospect foreshadowed Sieg's total takeover of Merrill Lynch.
Sieg has a more cerebral curricula vitae than Thiel, having climbed the Merrill Lynch ladder from the research analyst side rather than sales. He also has federal government bona fides, having served in the George H.W. Bush administration as an aide to the assistant to the president for economic and domestic policy. Sieg previously earning a master's degree in public policy degree from the Harvard Kennedy School.  
The Sieg promotion is the continuation of a pervasive trend in the brokerage business, says Jason Roberts CEO of Pension Resource Institute LLC. "We're seeing this hiring trend across the board with our clients. We are seeing a bigger role for people who have been living under ERISA as Sieg has since 2013. Organizations are saying: Who speaks DOL?" See: Why luring 401(k) assets to IRA rollovers in a post-DOL-rule world remains child's play, which keeps $7.6 trillion in the IRA game and growing
Gone...except for
Putting an end to commissions, Thiel's announced departure Sieg's ascension and the beginning of a Merrill's robo-advisor service all happened in a span of two days in early October. As for the extra multiyear bonuses that  Bank of America officials gave Merrill Lynch advisors after the financial crisis to stay put, those expired this year and were not renewed, a victim of Bank of America's efforts to cut costs. See: BlackRock solicits more regulator scrutiny of robo-advisors, eliciting jeers and a cheer
After Bank of America took ownership of Merrill in 2009, Merrill advisors tended to downplay the bank connection, going so far as to leave its name off their business cars. But it wasn't that simple. Advisors, whether they liked it or not, were forced to sell bank products. See: How Merrill Lynch's divorce of its own $2.5-billion team shows just how fed up the wirehouse is with RIA-bound breakaways
Fast-forward to 2015, when the Obama administration, against all odds, pushed through the DOL rule that casts  advisors as crooks ready to recommend the purchase and sale of securities solely to make a commission. Such sales will be banned starting next April.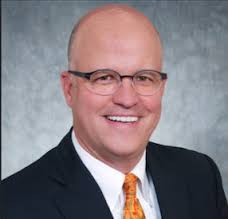 But the rule also gave brokerage firms an out: a best interest contract exemption that allows advisors -- in some circumstances -- to receive commissions. Even while pushing the rule to end so-called conflicted advice, the DOL conceded that some clients were better off paying commissions in retirement accounts. See: The DOL's final rule contains a litany of 11th hour concessions to brokers that show Wall Street lobbyists earned their keep
While Bank of America officials could have allowed the best interest provision, that would have not helped their efforts to finalize the cultural change at Merrill Lynch and guarantee a set stream of revenue from flat fees.
"We came to this decision not to use the best interest exemption after a lot of months of thinking and research, and this is better for our advisors and it's better for our clients, said Bank of America CFO Paul Donofrio in a conference call with analysts on Oct. 17.
Less scrappy, more dependable
Privately, Bank of America officials said they were worried about lawsuits. But it is also true that BoA will make more money on a flat-fee basis, assessing an overall change on the level of Merrill Lynch client assets, thus making themselves less dependent on brokerage fees, which company financials show have declined 2% in the quarter ended Sept. 30 from the previous year.
In effect, the Charlotte, N.C.-based banking giant, using DOL rule as cover, does what it has long wanted to do: unifying its culture by making brokers as fee-minded and safe as loan officers.
Bank of America officials are finally remaking Merrill Lynch to their own liking, showing that the ultimate Wall Street firm can be remade into a less scrappy, but more predictable, source of revenue for the conservative bank. After the 2009 takeover, Merrill Lynch investment advisors were pushed to cross-sell bank products while, at the same time, Merrill brokers were pushed into fee-based asset mode centered on selling advice instead of focusing on the investment trades. See: Merrill Lynch brokers brace for sweeping comp changes as Sallie Krawcheck departs BoA and takes her advocacy with her
Die is cast
Even so, up to 50% of Merrill advisors stuck with the commission model and Thiel, who became Merrill's wealth chief in 20ll, tolerated a dual system. Bank of America officials say commissions in retirement accounts only amounted to around 10% of ML revenue and says that only around $200 billion of its $2-trillion-plus of assets will be directly affected. See: Merrill Lynch unveils changes to broker compensation.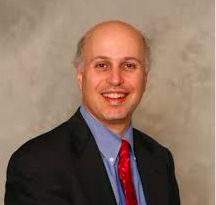 But a skeptical Jason Roberts says Merrill is using a very narrow definition of "directly affected" and that $200 billion figure sounds  "extraordinarily small," adding that IRAs can be comprise 60% of revenues or more at financial services companies. 
All these factors beg the obvious question: Isn't Bank of America just asking for its big-producing stockbrokers to rush the exits and sign on with UBS or Morgan Stanley?
Not necessarily, says executive recruiter Danny Sarch, founder of Leitner Sarch Consultants in New York. Merrill Lynch advisors who are angry at the new policy have few choices about where to go until the other firms make their own decisions on whether to follow Merrill Lynch's lead or to create a best interest contract exemption of their own. See: The prognosis for Morgan, Merrill, UBS and Wells is even grimmer than the negative hype, Cerulli report shows
There's also no ruling out that the Securities & Exchange Commission could come out with its own rules expanding the DOL rules on commissions.
Merrill Lynch has been encouraging its advisors for years to be advice and fee driven, says Sarch. "They have pushed very hard to make a business around sound advice and not just the transaction." See: Should I dump my securities licenses?
---
Mentioned in this article:
---
---
Share your thoughts and opinions with the author or other readers.
FAA said:
October 19, 2016 — 2:41 PM UTC
Stephen Winks said:
October 19, 2016 — 4:15 PM UTC
Javier Rykerfield said:
October 20, 2016 — 7:54 PM UTC
---
---