Ken Weber: We've always portrayed Fidelity ... as the guys in the white hats. This puts splotches on the white hats.
Brooke's Note: Us journalists try to play it down the middle. We really do. But we also try to take angles so the reader isn't left with a bowl of jelly. This article was a challenge because both sides have a good story to tell. Reuters stands by its story. Fidelity does, too. Both organizations have plenty of credibility. This time, to a certain extent, we leave it to the reader but with more than a few paths of bread crumbs to follow out of the dense forest.
A Reuters article alleging a massive conflict of interest at Fidelity Investments that benefits its ruling clan at the expense of rank-and-file investors has the firm crying foul and loyal-to-the-last Fidelity fans edgy about the optics.
Topped by the incendiary headline, "How the owners of Fidelity get richer at everyday investors' expense," the Oct. 5 article by the new agency states that a private venture capital arm run on behalf of the Johnson family, which has owned and run the Boston-based financial services firm for 70 years, directly competes with Fidelity's publicly offered mutual funds to the disadvantage of those funds and the Fidelity clients who invest in them. See: Abby Johnson tells RIAs to have all employees, up and down the chain, think client thoughts at Fidelity's 2014 Executive Forum
Specifically, the story cites investments made by F-Prime Capital Partners in Ultragenyx Pharmaceutical Inc. before that company's initial public offering. Doing so, the article says, "effectively prevented Fidelity mutual funds from making the same play." The article continues: "If both the private fund and Fidelity's ordinary funds had invested, they would have violated U.S. securities laws, which prohibit affiliated entities from buying substantial stakes in the same companies at the same time." Read the full Reuters article here
Reuters goes on to cite other conflicts of interest, including other pre-IPO investments made by F-Prime at prices many times lower than the price paid by the public funds after the IPO. The net effect of such actions would, of course, be to cut into investor returns in the public funds.
In addition, Reuters revealed that compliance executives have held dual roles overseeing investments by F-Prime and Fidelity's public funds.
Fidelity spokesman Vincent Loporchio told RIABiz that Fidelity follows the law on possible conflicts of interest between the public funds and F-Prime and offered a full-throated response to the Reuters article.
"The story misrepresented what is going on. A large number of these early-round venture investments do poorly. There's a reason that our mutual funds do not invest in early stage companies. The venture group has a different risk tolerance. And many of these companies don't even elect to become public. Venture capital investors can take these kinds of risks." See: Why Focus Financial is risking it all -- including the advantages of privacy and private stock -- for a successful IPO
Robo-backer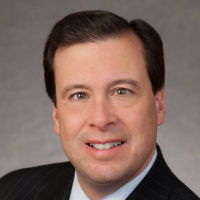 The news agency is not backing down. "Reuters fully stands by the story, including the methodology we used to examine the trading of the Johnson family's private venture fund," writes a spokeswoman for Reuters in response to an RIABiz query.
Abigail Johnson, CEO of FMR LLC, Fidelity's parent company, and the third generation of Johnsons to lead the privately owned company, declined to comment on or for the Reuters story. See: How Abby Johnson won the hearts of mega-RIA clients in advance of taking the CEO spot at Fidelity Investments. The byline on the Reuters article belongs to Tim McLaughlin, who was promoted in June to team leader of the funds team for the new agency in Boston.
F-Prime began 40 years ago as Fidelity's in-house venture capital firm. Since then, the Cambridge, Mass.-based unit grew into a global VC. One of its most high-profile investments was in the massively successful Alibaba.com, located in Hangzhou, China. Closer to home, F-Prime turned a buck on FutureAdvisor, the San Francisco-based B-to-B and B-to-C robo-advisor that sold for $150 million to BlackRock Inc. after garnering $21.5 million in four funding rounds. Why BlackRock's purchase of FutureAdvisor for $152 million could be a deal of destiny
Earlier this month, RIABiz reported on F-Prime's seeding of Vestwell Inc., a startup 401(k) robo-TAMP, the brainchild of FolioDynamix cofounder Aaron Schumm. See: Two years after the $199 million FolioDynamix sale, Aaron Schumm jumps back in the B2B RIA game but not to compete -- yet
Where's the fire?
Thus far, advisors have reacted to the Reuters story with equanimity.
Reichart downplays the importance of private company investments in huge public funds like Fidelity.
"The funds own some pre-IPO companies but not very much. Fidelity has several mutual funds that invet in private companies but these investments are a small part of Fidelity's mutual funds. Private company investments are not going to make or break the performance of the funds."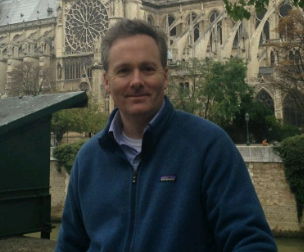 Those words do not completely reassure Ken Weber, who has staked his career on his extensive knowledge of, and loyalty to, Fidelity funds. He founded Weber Asset Management in Lake Success, N.Y. in 1986 with another Fidelity aficionado, Jack Bowers. The firm, which has more than $326 million of assets under management, has built its portfolios largely from no-load mutual funds from Fidelity Investments. On its website, the firm stresses that it is independent of, and not beholden to, Fidelity. See: How two RIAs succeed by using only Fidelity funds -- but not without weathering criticism about closing their own architecture
Weber isn't sure that smoke equals fire in the case of the Reuters article, but says even the appearance of impropriety gives him pause.
"We need Fidelity funds to have the best returns they can get," he says. "At first blush it doesn't make me happy. We've always portrayed Fidelity in the investment world as the guys in the white hats. This puts splotches on the white hats."
He continues: "We need to hear more from Fidelity on this. It's early, but the optics are not good at the moment."
Fidelity's longtime Hatfield-McCoy rival, The Vanguard Group, says that as matter of policy it does not comment on its competitors. Yet when pressed, John Woerth, a spokesman for the Malvern, Pa.-based company, says that his firm is structured to ward off large conflicts. He points out that Vanguard is not run by a family and that most active management is farmed out to traditional active equity, active balanced funds and several active bond funds. Woerth adds that Vanguard does not have a venture capital arm or invest in companies pre-IPO. Why Vanguard Group has proved impervious to a '$34.6 billion' whistleblower suit and why nobody's suggesting Vanguard execs should breathe easy
'F' factor
The Reuters article focuses on F-Prime's investing $11 million in Ultragenyx Pharmaceutical Inc. before the biotech startup's January 2014 initial offering. By the time Fidelity's public funds bought shares, the price had soared from $3.55 to $41.17 per share. Reuters reports that other funds, among them American Funds and BlackRock, did as well or better than F-Prime on this stock by jumping in at about the same time as F-Prime. See: An outflow-plagued American Funds holds its ETF fire until it can resolve the vehicle's front-running exposure, which defies a resolution
Reuters analyzed 10 cases, finding that in six of them the public Fidelity funds did make investments later, and at higher prices than F-Prime, resulting in lower returns. In the other four cases, the public funds ended up not investing at all. Fidelity declined to comment to Reuters or to RIABiz on whether its mutual funds were interested in making the same pre-IPO bets as F-Prime. Loporchio would only tell RIABiz that in the majority of the cases, the funds opted to "take a pass" on the investment. He said he did not have data on how many secondary market investments occurred.
The article asserts that F-Prime beat Fidelity funds to the best-performing IPO of 2015. It also reports that Fidelity funds, with the heft to move markets, became one of the top investors in half-dozen bio-science and tech companies backed by F-Prime after those companies went public. Fidelity declined to comment on the implicit allegation that the mutual funds, in effect, pumped up the venture arm's investments.
Reuters also reports that certain portfolio managers of the public funds have lucrative partnership interests in F-Prime funds, giving the example of Will Danoff, a star portfolio manager, who donated $4 million in Alibaba stock to Harvard last year. See: Vanguard CEO says: 'We are a technology company' and hints strongly that robo-for-RIAs may be in the offing
Two-hatted compliance officers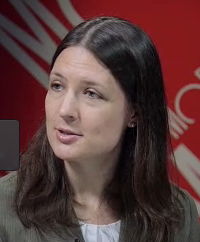 Another finding in the story is that compliance executives held dual roles overseeing investments by F-Prime and Fidelity's public funds. One executive currently serves in that capacity and one was relieved of dual responsibility in September, Fidelity told Reuters.
Reuters quoted Alan Palmiter, a business law professor at Wake Forest University, as calling internal enforcers wear multiple hats "nearly laughable.
Loporchio also stressed that portfolio manager compensation is tied to funds perform.
Different game
Upon reflection, Weber concedes that that mutual funds have "a narrow silo of investment options" and that "it may or may not be appropriate for them to invest in pre-IPO companies."
Even so, he takes issue with the Reuters story, saying it lacked balance and doesn't take into account the losses that any fund experiences.
"[The examples were] cherry-picked. No one goes into IPOs and bats 1,000. You can strike out nine times out of 10 in that risky environment." See: 10 reasons why LPL Financial could pull off a hot IPO in a cold market
Weber says the story won't change his firm's strategy in the near-term but cautioned that "Fidelity should not stonewall on this … it should put out more information on what their thinking is." He notes that "other companies seem not to have played this game in quite the same way."
Because Fidelity plays the game the way it does, says Weber, that is, privately, its internal machinations are subject to less scrutiny.
At least until now.
In the end, says Weber, all investors will care about are their returns. "Ninety-nine percent of investors won't know about the story, but they will see the bottom line performance. If it lags Fidelity will pay the price." See: After Vanguard gains $550-billion ETF lead, Fidelity makes 'rabbit out of the hat' play to regain ground
---
---
Mentioned in this article:
---
---
---
NS
October 14, 2016 — 7:10 PM
Reuters is not even "technically" correct on this. In finance if you omit material information you are committing fraud. Reuters states that IF the mutual funds had invested in those same specific pre-IPO companies they would have made money, and since they did not the conflict of interest hurt the mutual fund shareholders. What they are omitting is that IF the mutual funds had also invested into the number of losing deals shareholders would have been hurt. In the reverse, since the mutual funds did not invest in the loser deals share holders benefited. The omission of the full set of investment options creates a false set of facts. Here is the worse failure of the Reuters story: They are clear and simple comparing apples to oranges. The mutual funds have a lower risk tolerance than the PE firm F-prime. The mutual funds are prohibited by the SEC from having more than 15% of their assets in illiquid investments. To say that the PE firms investments into higher risk and illiquid positions hurts the mutual fund shareholders is false because the mutual funds cannot invest effectively in those markets the same way a PE firm can. Since the funds cannot invest effectively they would not benefit return wise in the fashion that PE firms do. Perhaps Reuters would be better served to write an article criticizing the SEC & FINRA for preventing non-qualified investors from investing in private equity? After all, more investors are shut out of those lucrative markets by the regulators than any other entity or investment company. At least FIDO funds are trying to get exposure in those markets in spite of the over burdensome rules aimed at limiting investor access to this investment type.
On the money
October 14, 2016 — 10:28 PM
Fidelity gets a black eye. Big Reputation Damage. Did Fidelity disclose that it uses OPM in its mutual funds to bolster the price of IPO's in which the Johnson family has stakes? Did it disclose that it used the same people to make sure that the pre-IPO and the IPO business and the mutual funds were in compliance with the full disclosure regulations and conflict regulations? Let's see MaryJo, the SEC Chief and Senator Warren look into this racket.