News, Vision & Voice for the Advisory Community
Goldman Sachs, which led the IPO, is now shopping its baby even as hedge funds swarm, Reuters says
October 11, 2016 — 8:58 PM UTC by Brooke Southall
LPL Financial appears to be very much for sale.
The Boston-based largest of independent broker-dealers called on Goldman Sachs to explore options that includes an outright sale, according to a Reuters report.
LPL shares surged about 7% Tuesday on the rumor to about $33. Goldman Sachs led the company's initial public offering in 2011. 
LPL and Goldman Sachs declined to comment to Reuters. A source close to or inside LPL told InvestmentNews that the Goldman Sachs hire was a reactive, i.e. legally compulsory, move to receiving an unsolicited buyout offer.
The IPO produced a price of about $33 and the shares have since gone sideways. LPL has been plagued by challenges related to its transactional business model as the business has shifted toward fee-based advice. Those challenges have mounted as the DOL has dictated heightened fiduciary care. See: What's behind LPL's decision to slash its ticket charges for advisors
Who will buy?
The wild card for LPL has been the heavy interest of hedge funds in owning its shares. Last year it was besieged by a "wolf pack" that had it disgorge all its cash in the form of share buybacks in December. The wolf pack, however, has not let go.  When LPL blew out its cash last year, CEO Mark Casady explained how the firm did not need such a heady hoard. 
Still, the Reuters report says that LPL may also be looking for a private equity investment. 
Chip Roame, managing principal of Tiburon Strategic Advisors, said during an in-person interview at his Tiburon CEO Summit conference in San Francisco today, said that news of the sale is "not surprising."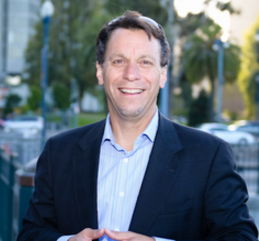 Private equity possibility 
Wells Fargo said today that its CEO John Stumpf will be given diminished control of the company in the wake of a cross-selling scandal.
Other potential buyers would include Cetera Financial Group. Mass Mutual recently bought MetLife advisors -- along with their baggage, he adds. See: Sources: Larry Roth is out at Cetera, supplanted by ex-LPL president, Robert Moore
But don't discount the potential private equity appetite for LPL -- in spite of its challenges in a DOL era, Roame says. He points out that this class of investors has a knack for buying companies with challenged business models whose shares are depressed in price and boosting their value enough to make a substantial return.
---
Mentioned in this article:
---
---
Share your thoughts and opinions with the author or other readers.
Dex Morris said:
October 11, 2016 — 9:54 PM UTC
Stephen Winks said:
October 12, 2016 — 1:46 PM UTC
Doug B said:
October 16, 2016 — 2:46 PM UTC
---
---