News, Vision & Voice for the Advisory Community
The near $5-trillion asset manager makes its case for why the robo game is best left to the big boys as critics suggest FutureAdvisor's owner is proposing a solution in search of a problem
October 11, 2016 — 3:46 PM UTC by Irwin Stein
Brooke's Note: I have yet to hear anybody say that BlackRock got a steal of a deal in buying FutureAdvisor for $152 million. See: Why BlackRock's purchase of FutureAdvisor for $152 million could be a deal of destiny But maybe BlackRock is a manager with a plan that is hard for those of us with fewer than $5 trillion of AUM and the golden positioning of owning iShares to envision. Maybe this odd move of calling on the reg dogs is a clue. Certainly, I am among the people uneasy with sending off a check that represents my life savings to a website run by a bunch of (mostly) dudes with no branch to go stomping into if things go haywire. Yes, I get that they are are innovators trying to save me lots of money and that branches really are monumental waste of money. Still! So BlackRock's idea of putting big regulatory guardrails on robos doesn't sound like such a bad thing on one level. But it's also a touch chilling on another. It may suggest BlackRock's strength. Or Weakness. For sure, it'll need to grow FutureAdvisor much more, much faster and soon to recover its $152 million investment.
A year after purchasing FutureAdvisor, BlackRock has dropped the dime on robo-advisors, asking regulators to bring greater scrutiny to bear on the burgeoning new sector of financial advice.
BlackRock Inc., the New York-based near-$5-trillion asset manager that also owns iShares, used a white paper it published last month to tell the Securities and Exchange Commission, FINRA and state regulators in no uncertain terms that they need to look harder at the dozens of automated advisors that are dotting the cyberscape. 
"Digital advisors are subject to the same framework of regulation and supervision as traditional advisors; however, the applicability and emphasis may differ in some cases," the BlackRock paper instructs. "We suggest that regulators focus on the following key areas."  
Seth Rosenbloom, chief counsel at New York-based robo-advisor, Betterment, endorses the BlackRock white paper as intellectual capital funded by a powerhouse that is helpful for the industry of automated financial advice. Just last week, a prominent law firm, which claims Betterment as a client, put out its own white paper stating that robo-advisors are inherently able to meet the legal standard of a fiduciary. See: Why robo-advisors meet the lofty fiduciary standard when so few humans can, according to an opinion written by Betterment's outside counsel
Asking for homework
Yet others in the sector are leery about BlackRock taking the unconventional step of inviting regulatory scrutiny. 
"The issues they raise are the right issues—but generally have not been a problem for most robo-advisors to date," says Jasen Yang, CEO of Polly Portfolio Inc., a provider of investing software to retail investors. "So adding regulatory requirements would be a solution in search of problems to solve." See: Amid growth slowdown, Personal Capital lists with an investment bank but critics debate if it means 'blood in the water'
Indeed, it's easy to imagine one of BlackRock's motives is to don a regulatory halo at a time when robos are struggling to differentiate themselves from other like offerings, says Lex Sokolin, global director of fintech research at Autonomous Research in New York.
"The robo industry is maturing. Firms have placed their bets either purchasing robos or building their own. Now they want to partner with institutions to acquire AUM. It's time to slice up the pie."
Neither BlackRock nor FutureAdvisor responded to e-mails seeking comment for this article.
While that AUM places FutureAdvisor in third place among freestanding robos, it also puts it in a distant third place compared with Wealthfront Inc. and Betterment, whose assets are in the ballpark of $4 billion and $6 billion, respectively.  And even as FutureAdvisor closes in on $1 billion of AUM, it's still a speck inside its owner, BlackRock. The world's largest investment manager had $4.89 trillion of AUM at the end of June.
BlackRock purchased San Francisco-based FutureAdvisor for $152 million in August 2015. Since then, FutureAdvisor has continued to operate as freestanding robo investment advisor. See: Why BlackRock's purchase of FutureAdvisor for $152 million could be a deal of destiny
Call to action?
Inviting regulator scrutiny is certainly not an everyday occurrence in the financial markets.
To date, the regulators have taken a cautious approach to the new advisor channel. The SEC issued guidance in May 2015 that boiled down to let the robo-investor beware.
Exactly what BlackRock intended is unclear. "Asset allocation models should be based on generally accepted investment theories that take into account the historic returns of different asset classes and key assumptions of the algorithms should be made available to investors," BlackRock notes in the paper.
But Sokolin and others say that BlackRock's bland-enough sounding proclamations may be anything but.
"Robos are not in the investment philosophy business," he says. "They are in the business of automating the investment process."
Algo wars
On its website, FutureAdvisor specifies that it provides asset allocation over a dozen asset classes based upon its proprietary algorithm. The algorithm also keeps its eyes open for rebalancing opportunities daily. FutureAdvisor uses BlackRock's iShares exchange traded funds together with products from other fund families offered by a range of providers. See: Mark Wiedman vows to ETF managers that BlackRock won't compete (directly) in the asset allocation game.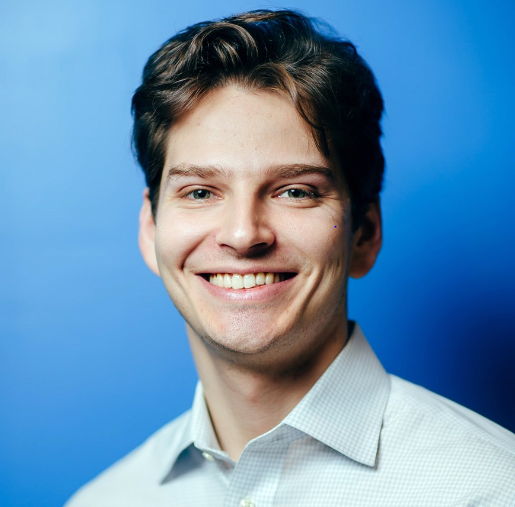 "I don't think they believe the FutureAdvisor algos are better than anyone else ... if anything, they may believe their ETFs are better than the plain vanilla ETFs offered by Vanguard and Schwab, etc." writes Will Trout, senior analyst at Celent, e-mailing from London. See: FutureAdvisor responds to Schwab's market entry with a truly free offer and big backing from Fidelity and TD Ameritrade.
FINRA, the self regulatory association for broker-dealers, issued a report on the subject in March 2016 supporting BlackRock's contention that algorithms come in many flavors. "Even when client-facing digital advice tools take a similar approach to investing, implementation of methods for specific investing tasks, for example asset allocation, may produce very different results," it read. Read FINRA's report here: Report on Digital Investment Advice.
The point BlackRock highlights in the paper is that its algorithm -- namely the mathematical equations that match the customer's information with a suitable portfolio -- is at the heart of any robo-advisor. 
But BlackRock's call for regulatory scrutiny of robos -- not ETFs -- leads Yang to a different conclusion.
"BlackRock knows that if they can get regulators to put up more requirements—or at least get their potential clients (banks and advisory businesses) worried about more regulatory requirements—then the barrier to entry into the robo business will go up. That gives them a competitive advantage over all their competitors or the DIY option," he says.
Side-by-side comparison
Trout, Sokolin and Yang are not particularly impressed with the algorithms of any of the robo-advisors.
 "The FutureAdvisor direct-to-consumer offering doesn't appear any more sophisticated, efficient or validated than any other serious robo." Yang says. "We think all the robos do have work to do to make their offerings more relevant to more sophisticated and wealthier investors."
BlackRock's claims seem to jibe with those of Cerulli Associates. The Boston researcher compared the asset allocation for a hypothetical 27 year old investing for retirement across seven client-facing digital advice tools. Equity allocations ranged as high as 90% and as low as 51%; fixed income allocations ranged from 10% to 40%. Cerulli used this side-by-side comparison to demonstrate how different robos with different algorithms will devise different portfolios for the same customer. The theoretical individuals' wealth at retirement was vastly different. See: The ironic reason robo-advisors aren't gorging on assets -- a determination to dictate bloodlessly to millennials
The distortion in this argument is that it assumes that the seven algorithms are all building portfolios using the same information about that person to determine suitability. Robos universally make investment recommendations to clients based on their knowledge of the clients' circumstances and goals, which is often gained from questionnaires. The quality and quantity of the information collected varies widely, robo to robo. See: How one 'robo-advisor' got $25 billion on its platform with a Mint.com mindset, 401(k) friendliness, a merger and 16 years of work
Good as the info it gets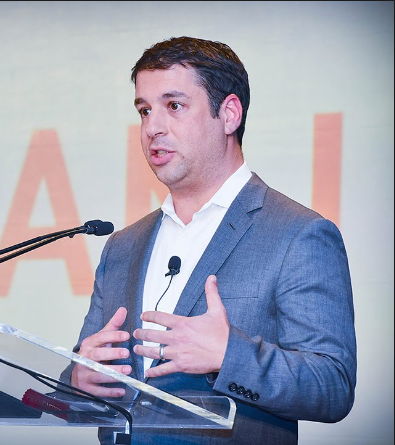 In its Form ADV, FutureAdvisor acknowledges that its recommendations are limited in scope to the questions it asks through its website and the information that clients provide. "There may be additional information or other financial circumstances not considered by the Advisor based on the questions asked at the time a client establishes their investment goals that would inform the investment advice and recommendations provided by the Advisor," reads the ADV.
David Lyon of Chicago-based Oranj Inc., a B-to-B robo, comments: "Robos frequently do not capture good information about assets such as cash or insurance or assets held in accounts away from the robo firm. Nor do they usually get an accurate picture of the customer's overall financial and life goals."
Oranj allows the customer to see a robo-customized presentation that helps the advisor build their relationship with the client. See: MarketCounsel event opens window on race to first $100-billion RIA and why a new round of 'destruction,' 'blunder,' culture wars, tech disillusionment and SRO jockeying must play out
"Robo platforms trade off automation for relationships" Lyon says. "We try to use automation to enhance the relationship with the customer on the front-end and allow the advisor to utilize their expertise in selecting suitable investments." See: Betterment informs RIA clients of new $2,400 license fee then cancels it, for now, after advisor blowback
DOL rule consternation
Bank of America/Merrill Lynch launched its own homegrown robo platform this week. Trout says that "Merrill differentiates its platform from those offered by competitors in that it is supported by human advisors (not for investments advice but for education and guidance around product thinking and execution i.e., these advisors can explain why/when the portfolio is not rebalanced) and that the models are not just algo driven, but under the direction of the CIO." See: JP Morgan gets a 39-page blasting of its corroded culture and ground lost to Silicon Valley robos -- authored by its CEO Jamie Dimon
Trout says BlackRock sees digital advice as a potential solution to the fiduciary issue that the new DOL rules have placed front and center, allowing advisors to provide "low-cost investment advice with appropriately tailored outcomes to individual investors at scale."
State regulators have already demonstrated that they have concerns about robos in this area. The Massachusetts Securities Division issued a Policy Statement on robo-advisors in April 2016. It concluded that "fully automated robo advisors, as currently structured, may be inherently unable to carry out the fiduciary obligations of a state registered investment advisor." Read the statement here: Robo-advisors and state investment advisor registration. 
Such a finding is not only concerning to robo-advisors but to giant brokers like Merrill Lynch and giant managers like BlackRock. They share concerns about how they can keep costs down as the demands of DOL drive up the number of the tasks they must perform like fiduciary maestros. 
"All those clients not sufficiently profitable to be served via the high cost traditional advice channel will, post-DOL, need to be served somewhere." Trout says. See: Brian Hamburger plays the heavy on DOL rules at Ray Jay's national RIA event in St. Petersburg and goes light on fear-mongering
Everything but the algorithm
BlackRock notes a 2015 survey that lists convenience as the number one reason people said that they would consider using a robo-advisor. The sweet spot in the marketing of robo-advisors could be selling the convenience of a robo but without letting clients select the investments. With its BlackRock Solutions, BlackRock sells FutureAdvisors' look and feel without the algorithm via a 200-employee unit based in India.
In April, Boston-based LPL Financial announced that it would partner with FutureAdvisor to build a digital platform for LPL's 14,000 financial advisors that would be managed "in alignment with LPL's model portfolios," not FutureAdvisors' algorithm. See: LPL unveils BlackRock's FutureAdvisor as its robo partner -- albeit with LPL model portfolios
Yang says that becoming the robo software provider to institutions like LPL is BlackRock's ultimate strategy.
"If they can license FutureAdvisor's software without the algorithm to a few dozen banks and brokerage firms for a million a year each, they will recoup their purchase price faster than trying to acquire AUM from millennials," he says.
On that point there seems to be general agreement. "Merrill feels (correctly, in my view) that this type of managed investments solution will be as ubiquitous as a mutual fund in a couple years, i.e., it is table stakes," Trout writes.
But ubiquity hardly assures profits without winning a commanding market share.
"BlackRock knows that if they can get regulators to put up more requirements—or at least get their potential clients (banks and advisory businesses) worried about more regulatory requirements—then the barrier to entry into the robo business will go up,"  Yang said. "That gives them a competitive advantage over all their competitors or the DIY option."
Read BlackRock's white paper here: Digital Investment Advice: Robo Advisors Come of Age.
---
---
Share your thoughts and opinions with the author or other readers.
Stephen Winks said:
October 12, 2016 — 2:29 PM UTC
---
---