Min Zhang: We think about body-mass index. The questions can feel awkward.
Brooke's Note: A man called me today after reading some articles in RIABiz and asked if I would consider managing his money. I explained that we are strictly a publication but asked how he came to this juncture. I wanted to point him in the right direction. He explained that he has always been an aggressive self-directed investor of 100% equities, heavy on Netflix, Amazon and a few other high-fliers, and that his portfolio was now worth about $1 million. But he had just turned 83 years old and decided he might want to take fewer risks and an advisor to help him add bonds properly. Yes, this is a huge job of an advisor: to quantify risk and invest accordingly. Yet, too often an advisor's assessment of a client's risk appetite is based upon what the client tells them — a counterproductive echo chamber. That is why entrepreneurs like Min Zhang and Aaron Klein are on to something — two people who came by their ventures from very different places.
How old are you? How much do you weigh? Do you live near a New Jersey Highway? What is your risk of being fired?
These are four questions no sensible man asks on a first date.
Yet Min Zhang, 32, a former PIMCO analyst, is starting an RIA-facing company, Totum Wealth, built on posing exactly such awkward questions — and analyzing them to good effect. Totum means "the whole" in Latin.
The CEO of Totum co-founded the company with Mark Cone, 47, who was co-founder and managing partner at Causeway Capital Management LLC, which manages about $38 billion of assets.
Weighty issue
If such personal questions sound like those a life insurer might ask, you're right. Zhang's most recent stop was Pacific Life where she was director of investment risk management. Her peripatetic career had her hopscotching from Dartmouth College to Stanford University Graduate School of Business, to Causeway, Nutmeg (a London-based robo). She started her career at Lehman Bros. She took a class from Wealthfront Founder Andy Rachleff at Stanford.
"I love crunching numbers," she says.
But Zhang's logic is based more, it seems, on common sense than on uncommon schooling. A 60-year-old man who weighs 500 pounds need not invest with a 40-year time horizon. A 120-pound, 60-year-old woman might, conversely think longer-term.
"We think healthier people need to plan for longer and we think about body mass index. The questions can feel awkward and as we have continued to evolve the product we are figuring out how we can phrase things better and potentially even getting data directly from a wearable like fitbit." See: A crucial question for HNW clients: What is money for – and what should advisors do in response to the answer?.
But a client's location or health are not key risk factors, according to Aaron Klein, CEO of Riskalyze, which he founded in 2011. See: Riskalyze debuts website featuring 'worst' wirehouse portfolios to shock and attract clients.
"Advisors have trusted Riskalyze to help them manage $121 billion in assets precisely because we don't try to guess how a person's health, job or geographical location affect their appetite, need or ability to take risk. We're confident that our quantitative, objective approach — which refuses to make that kind of assumption or guess — is superior."
Sophisticated risk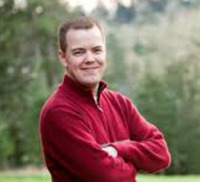 Cone does not believe these are assumptions or guesses.
"If you look at the tools today, it's basic stuff like what is your income and what is your risk tolerance," he says. "The core of this product is we delve into real risk exposures for the individual including what industry they work in and what is the geographic location they live in and do they have a floating interest rate mortgage. How healthy is the individual. If you work for Google and live and own property in Palo Alto then you're already overweight in certain stocks. This is a much more sophisticated way of looking at risk."
Traditional risk assessment questions miss the mark, according to Zhang.
"We don't ask what you would do if the stock market goes down 10%. Most people don't even know what they'd do if that happens." See: Why target date funds fail in the one area they're supposed to succeed — downside protection.
Zhang knows risk. Raised an only child in Shanghai, she went to the United States to attend Dartmouth. In China she had been a solo pianist but joined the Dartmouth Chamber Orchestra as a means of forcing herself into more interaction.
Zhang wanted to start a business out of college but she had no capital and it would have caused challenges to her immigration status. Totum has about 15 employees. Zhang does not write code and sees herself more as a product manager, making sure that what product is created fits client needs.
Counting pennies
The new software, Totum, will be available to advisors for a free 90-day trial starting next week. Firms that like what they see will pay about $128 a month for one module and $248 a month for two modules. About 30 firms have signed up as beta testers including she Summa Group of Oppenheimer & Co., run by Robert Dalie. See: Joan Khoury gets hired as CMO to revive brand of the other Oppenheimer.
"We're testing the pricing and we know advisors are very cost-conscious so our offer doesn't limit the number of clients per advisor and we think each advisor can serve more clients with Totum," says Zhang who further explains that the product launch is largely a means of getting a market presence, a big achievement considering that her company was mostly just a vision at this time last year.
The Totum cost reflects the different tack it takes from RIA industry-leading firm, Riskalyze.
"Riskalyze's models are based on assumptions including normal distribution of returns and data from just one business cycle. Their website cited they use returns since 2008 and equity return assumption of 10.4% annually. Market returns are by no means normally distributed, so the probability of actual return being below their confidence interval can be much higher than 5%. These were common industry practices prior to the global financial crisis, but after closely observing multiple high-profile portfolio managers underperform due to their reliance on such models. I thought there has to be a better way to understand risk. Some people may like assumptions. We just show you what happened." See: Two firms that have love-hate relationships with RIAs draft their harshest critics to serve as consiglieres.
Cone adds: "The average person doesn't realize it but the industry they're in can be a huge risk. If someone is in a growing industry, they have less chance of losing their risk. This allows us to a more complete risk analysis," Cone says.
Klein disagrees with the characterization of how his firm analyzes risk. He says his firm takes objective approach to data.
In addition, Klein says: "Riskalyze does not charge per client — it starts at $129/month per advisor. There is a small additional charge if an advisor puts more than 150 active clients on their account, but we have exactly zero advisors paying that additional fee. If they get that large, they upgrade to our team or enterprise editions for bigger discounts."
You and our army
Cone and Zhang got to know each other at Causeway Capital Management where Zhang worked as a quantitative research analyst from October 2007 to August 2009. Causeway is an institutional investment manager. On its ADV, the firm describes itself as a subadvisor to an investment company and lists one of its main clients as investment companies. The firm's total assets are $38 billion according to the ADV.
Zhang became exposed to the robo-revolution in 2011 when she spent the summer across the pond at Nutmeg, a robo-advisor similar to Wealthfront, where she helped set up software to create customized ETF portfolios.
Her time at Nutmeg made her aware of what she considers a fatal flaw of robo-advisors
"Technology has lowered the costs. If you're just putting me in a managed account, I can go to Betterment and pay almost nothing. Where is the advisor's value? The value is to be able to truly understand my needs and issues that I don't even know myself. You want to give the client something customized and be able to help them along the way. That's the one thing we're different in. We're trying to help advisors." See: Envestnet buys baby robo-advisor to add 'last mile' to its grown-up platform.
But it was her time at Newport Beach, Calif.-based PIMCO from 2011 to 2013 that stoked her vision for what would become Totum. See: At Morningstar, PIMCO CIO and CEO preach collective manager brainpower but individual manager accountability as post-Bill Gross formula.
At PIMCO, Zhang, who was vice president and product manager of asset allocation strategies, met with giant clients who, by dint of their size, received the top tier of data.
"They would beg us to do a solution survey. From that experience, I knew that no one had good analytics. If big endowments are asking us to do this, and they didn't have the depth and clear understanding of what was going on with the assets, it's clear the smaller RIAs aren't going to have type of tool."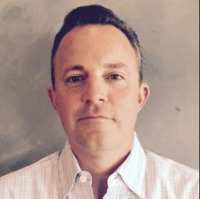 She knew she couldn't duplicate PIMCO's research team or its product, Piranha — or BlackRock's Aladdin — but she was convinced that she and Cone could create analytics surpassing what's currently on the market for financial advisors.
"At PIMCO they've got an army of folks who can put together quantitative presentations but we don't think advisors have the ability to do that even if they want to show something like this," Zhang says.
Still, she adds that what Piranha and Aladdin produce is of little use to RIAs because the granularity of the output overwhelms the recipient.
"Piranha was overkill" for small advisors, she says. "It takes hours and lots of people."
Accessing the data is the relatively easy part, says Cone, who recalls the time a client showed him an 83-page risk analysis report.
"Nobody wants to look at an 83-page report.
Custodian connection
In addition to recruiting RIAs onto its platform, Totum executives are also seeking partnerships with custodians to speed the firm's growth and efficiency.
Currently, Totum uses Yodlee Inc., the Redwood City, Calif.-based account aggregation software company, to access client accounts that are not managed by the RIA. In the summer of 2015, Yodlee was purchased by Envestnet. See: A long-form explanation of why — Wall Street be damned — Envestnet's purchase of Yodlee might make sense.
But the challenge for the firm is grabbing all of an RIA's clients' information and portfolios from a custodian into Totum. Without the custodian connection, it's no easy task. See: This time Envestnet plays most cards face up as analysts press again for cogent Yodlee deal rationalization.
"So to truly save the hassle for the RIAs, our system would have to call the API at the custodians. The larger custodians have made these APIs available for RIAs and other software providers, so on the technical side there is a known solution," Zhang says. "We would love to be part of a platform that is more scalable. We'll be talking to more firms. It's always the chicken and the eggs. They want to know that advisors want it. We're launching it as an off-the-shelf self-contained product."
Totum is funded by angel investors. Cone is one of the largest angels, having invested his personal savings into the startup.
"For 2016, we don't see any needs to take on another partner," he says.
Sallie Krawcheck used the most recent Morningstar conference to blast her old financial advisor — and-herself. The ex-Smith Barney brokerage chief cited her advisor's failure to consider the correlation between career security and investments. "We didn't talk about Citi stock … and what would happen when it went from $54 to less than $1," she told the crowd in June. "We also didn't talk about my biggest asset — which is me — and if the market goes down, what are the chances of me keeping my job — they aren't so high …. Shame on me and shame on him. You need to think about risk management and we didn't think about risk management." Perhaps Sallie should give Min Zhang a call.
---
---
Mentioned in this article:
Riskalyze
Tech: Other
Top Executive: Aaron Klein
---
---
---
Stephen Winks
January 9, 2016 — 11:54 AM
Totum is a game changer. Algorithms are not terribly expensive nor terribly complex to manage, the marketplace will reward those most adept at adding value which is where Totum comes in. You have to love their fixed pricing at $249 per month, far better than a TAMP taking an outsized share of the advisors fee in basis points. The difficult part in advisory services is winning client assets. Why would an advisor pay a premium for the mechanics of a TAMP which are easily replicated at a modest fixed cost. Investment product access is a commodity. The advisor is the premium value proposition, not the tools they use. We all are discovering inexpensive ways to add value, with the advisor keeping the lion's share of the revenue. The cost of algorithmic advice will greatly decline reflecting the evolution to advisory services where advisor margins become a more important consideration than broker payout.
SCW
Stephen Winks
Smarter
I agree with Zhang. There is much more to analyzing a client. Riskalyze is garbage! There is nothing mathematical or any algorithm behind this product. It's a compliance issue if you ask me. It's like going to the doctor and not having him take blood, but telling you, you have a disease. Totum and Capital Preferences are game changers.