News, Vision & Voice for the Advisory Community
LPL's ex-marketing chief comes to the long-forgotten wirehouse believing its long history provides grist for a compelling narrative
January 5, 2016 — 11:10 PM UTC by Lisa Shidler
Brooke's Note: Joan Khoury was at LPL at a time when it flirted with making the IBD brand into a retail brand. See: LPL's marketing destiny got reshaped by a dark horse in a dark room. It appears that that plan went away along with the agency that was talking along those lines. The former Merrill Lynch exec now seems to be back to a more traditional marketing challenge. Still, sources like Mindy Diamond point out big challenges here with a company that might oughtta scrape away the rot before painting the fence. But Khoury points out that this old wirehouse has some impressive green shoots that just need marketing sunlight. An interesting case.
Joan Khoury has landed at Oppenheimer & Co. Inc. with an wide-ranging marketing challenge — developing a new image for a dusty, half-forgotten mom-and-pop wirehouse that still manages to use its small size to big advantage.
The former LPL Financial chief marketing officer holds the same job title at the New York-based full-service broker and investment bank. Khoury is filling a newly created position and joins a company that hasn't seen a leadership change since 1985 when Albert Grinsfelder Lowenthal took the helm. Khoury was hired by Robert S. Lowenthal, 39, senior managing director and Lowenthal's son.
"The mandate is to help define the value proposition for Oppenheimer and Co. as a firm. We want to help to tell the Oppenheimer story and our heritage," Khoury said in a telephone interview today.
The clunky term "value proposition" is more clearly defined by Marion Asnes, president of Idea Refinery LLC.
"Basically, it means, What does my company do that's special? Why is it special? Who cares about this special stuff and why."
What's in a brand?
Oppenheimer & Co. — not to be confused with OppenheimerFunds, a mutual fund firm (more on that later) — is part of publicly traded Oppenheimer Holdings, which has $23.7 billion in assets under management and $79.6 billion in assets under advisory. The firm has more than 1,250 advisors in 91 offices in 24 states. Clients consist of high-net-worth investors as well as businesses and institutions. The average advisor manages about $61.2 million, a 20% growth since 2007. See: The backstory of how a Merrill UHNW team found love in the time of U-5 — but not with an RIA.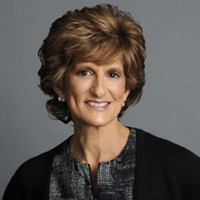 Mindy Diamond: Oppenheimer has a reputation
of late for recruiting substandard advisors
and the deals are not competitive.

Those stats constitute the good news. The more discouraging news is that Oppenheimer reported a net loss of $900,000 for the third quarter. The company's stock followed suit in 2015, dropping from a high of near $26 a share in June to the $17 a share currently.
In March, FINRA ordered Oppenheimer & Co. to pay $3.75 million for allegedly failing to supervise a broker FINRA says defrauded dozens of people. Oppenheimer's market cap is listed on Yahoo Finance at a paltry $200 million.
In light of this, calling in a branding expert may only scratch the surface of Oppenheimer's problems, says Mindy Diamond, principal of Diamond Consultants in Chester, N.J.
"I think the problem is less with the brand and more with execution and the people they have recruited. Advisors are pretty forgiving of brands." See: Cetera rebrands divisions in its own name, but $1-billion advisor defects to a rival startup.
In particular, Diamond says that Oppenheimer gives smaller recruiting packages to advisors than its peers and to some extent the company gets what it pays for.
"Oppenheimer has a reputation of late for recruiting substandard advisors and the deals are not competitive and not in the same ballpark. The only people willing to go to Oppenheimer are those with bad compliance records and smaller producers who aren't being recruited by other firms. They have brought on people who have crapped out at other firms."
Overlooked 'gem'
Oppenheimer stands by its recruiting strategy.
"At Oppenheimer & Co. Inc., our recruiting strategy is focused on a targeted group of advisors who value an entrepreneurial culture, a competitive total compensation package, and unparalleled access to a full range of professionals to help them achieve their goals," writes Mark Whaley, executive vice president of the private client division and a member of the firm's management committee, in an email. Whaley manages the firms' financial advisors and branch network.
And Khoury says Oppenheimer has ringers and cultural and intellectual riches that need to be more closely associated with the brand. By way of example, she cites two of Oppenheimer's advisors who were named "Top 25 Regional Advisors Under 40 rankings" for 2015 by the trade publication, On Wall Street. Chris Lazos, who came in at No. 7 and Tanner Robinson at No. 10.
Better yet, Khoury says the firm attracts entrepreneurial young super-producers.
"What's interesting for me with Oppenheimer particularly is it has attributes of a more vertical model but what makes it different is it is very entrepreneurial. What makes us more different is really having the entrepreneurial ability to take something quick to market and to recognize talent and capabilities. There is a willingness to move and to be nimble. The intellectual capital of Oppenheimer is a gem that the marketplace doesn't fully recognize yet. That's part of the excitement for me is being able to showcase it. We spot talent that is emerging and invest it. We generally have access to unique managers. We find them earlier in their careers."
Healthcare connection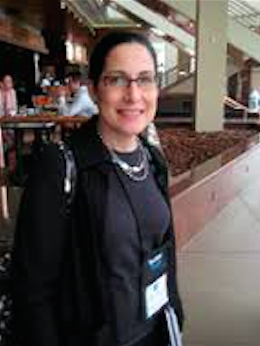 Marion Asnes: Most companies revamp their
marketing every few years, to account
for changes in the company, the
industry and its audiences.
Oppenheimer acted as co-manager in financing the repurchase of GoDaddy by Bob Parsons and current managers. The company provided similar financial support as co-manager for ZipCar and Match Group.
Oppenheimer has also taken a forefront in the healthcare industry, Khoury says. The firm hosts an annual healthcare conference attended by more than 140 leading public and private healthcare companies.
"What I'm drawn to here is the ability to create the narrative and the story. This firm isn't as well known but it has good name recognition. In terms of helping to tell the story, it can interesting and exciting."
Khoury, who is serving as Oppenheimer's first chief marketing officer, has done marketing stints at a number of financial firms including Merrill Lynch. She left LPL Financial in 2014, a year that saw a flurry of departures for the firm. See: LPL's Robert Moore makes his next moves — and this time Joan Khoury is out. created
Oppenheimers past and present
A marketing revamp every now and then is business as usual at many big firms, Asnes says.
"Most companies revamp their marketing every few years, to account for changes in the company, the industry and its audiences. It's a big deal in that it costs a lot of money. It's also not unusual to bring in known talent to do it."
She continues: "Looking for a value proposition is something all marketers do as they're evaluating a brand for a revamp. Answering those questions creates the foundation for the rest of the marketing — which definitely makes a difference. Good marketing explains the value of what you do in a compelling way. It is memorable. It gives people good feelings about you. It's more than an ad campaign, it's how your brand is presented."
Oppenheimer & Co. Inc. has been separated from OppenheimerFunds for years but the two firms originated together. Origins of the company trace back to 1881 but in 1950 Oppenheimer & Co. was formed to act as a broker-dealer and manage financial services for large institutional clients. A restructuring in 1975 led to three operating subsidiaries — Oppenheimer & Co. Inc., a brokerage firm; Oppenheimer Capital Corp., an institutional investment manager; and Oppenheimer Management Corp., which became OppenheimerFunds.
In 1982, Mercantile Housing Holdings PLC purchased Oppenheimer & Co. In 1986, a majority interest was bought in Oppenheimer & Co. and Oppenheimer Capital by the firm's management, Stephen Robert and Nathan Gantcher for $150 million. A year later, British & Commonwealth Holdings, PLC, acquired Mercantile. In the 1999s, Oppenheimer Capital's senior personnel acquired a majority interest in the subsidiary and separated from the firm. In 2003, Fahnestock Viner Holdings Inc. acquired the U.S. Oppenheimer Private Client Division. The firm changed the name to Oppenheimer Holdings Inc. The operating subsidiary was renamed Oppenheimer & Co. Inc.
---
Mentioned in this article:
---
---
Share your thoughts and opinions with the author or other readers.
Stephen Winks said:
January 6, 2016 — 9:56 PM UTC
A value proposition overhaul in a rapidly changing industry could be very opportune if Oppenheimer can execute in ways its larger, better known and more successful competitors can not. FINRAs emphasis on freeing up brokerage culture for innovation in the client's best interest creates a path for industry leadership for firms who are serious advisory services and streamlining cost. Yet, Oppenheimer like its competitors might be too steeped in the old ways of doing business. The challenge for everyone is how do you justify 40% of the earnings on retirement savings being lost to brokerages fees, commissions and administrative cost (as found by the White House Council of Economic Advisors) which portends fundamental change.
SCW
Stephen Winks
---
---