Joan Khoury gets hired as CMO to revive brand of the other Oppenheimer
LPL's ex-marketing chief comes to the long-forgotten wirehouse believing its long history provides grist for a compelling narrative
Joan Khoury: What I'm drawn to here is the ability to create the narrative and the story. This firm isn't as well known but it has good name recognition.
---
Stephen Winks
January 6, 2016 — 9:56 PM
A value proposition overhaul in a rapidly changing industry could be very opportune if Oppenheimer can execute in ways its larger, better known and more successful competitors can not. FINRAs emphasis on freeing up brokerage culture for innovation in the client's best interest creates a path for industry leadership for firms who are serious advisory services and streamlining cost. Yet, Oppenheimer like its competitors might be too steeped in the old ways of doing business. The challenge for everyone is how do you justify 40% of the earnings on retirement savings being lost to brokerages fees, commissions and administrative cost (as found by the White House Council of Economic Advisors) which portends fundamental change.
SCW
Stephen Winks
---
Related Moves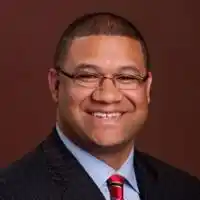 August 19, 2020 at 2:18 AM
---
October 5, 2018 at 7:40 PM
---
---
Mentioned in this article:
LPL Financial
RIA-Friendly Broker-Dealer, RIA Welcoming Breakaways, Advisory Firm
Top Executive: Dan Arnold
---
---