Bucking industry skepticism, Jon Stein is pitching his robo as a one-stop 401[k] shop for legacy firms.
Brooke's Note: The year 2015 was a hard and humbling one but also one marked by acts of boldness. It was also, by far, the biggest year ever for this business by dint of a snowballing effect if nothing else. Lisa Shidler went looking for 10 people and companies that made or experienced events that captured the kind of year it was and I added some conclusions for each event.
Eyeing the 2015 RIA landscape in search of hints for what is to come in 2016, one sympathizes with Hercule Poirot on the Orient Express when he exclaimed: "There are too many clues in this room!"
Last week, RIABiz readers served as unwitting sleuths as we data-mined their most-read stories of last year to tease out the direction in which the industry is heading. See: What the collective unconscious of RIAs in 2015 revealed as crunched by RIABiz article readership.
Now it's our turn to ID the usual — and not so usual — RIA suspects who made their marks in 2015 and from whom we expect big things in 2016. How? As another immortal consulting detective once observed: "When you have eliminated the impossible, whatever remains, however improbable, must be the truth."
Biggest blink
For years, Walt Bettinger, president and CEO of the Charles Schwab Corp., envisioned a streamlined, low-cost index 401(k) plan that would cut out the middlemen and women — that is to say RIAs and consultants. But after a three-year stare down, last year Bettinger acknowledged his firm needs the help of advisors and is now actively pitching Schwab 401(k) plans to them — complete with open architecture. See: After cutting 401(k) middlemen out backfires, Schwab cuts them back in.
The San Francisco-based company launched Index Advantage in 2012, stripped of 12(b)-1 fees, active manager fees and fees associated with buying through a plan consultant. See: See: Schwab to make long-awaited move in 401(k) market with an all-indexed mutual fund and ETF strategy. But the company's effort at trendsetting in the retirement arena failed to gain traction. On a July 27 call with analysts, Bettinger announced that his company would allow consultants to customize investments so they can receive compensation using the Schwab Index Advantage 401(k) plan. Previously, Morningstar, Inc. filled this role — and will continue to do so in certain instances.
"This is a really important feature," he said in a business update teleconference on Oct. 27. "It allows the advisor or the consultant who is intimately familiar with the specific needs of a company and its employees to be able customize the asset allocation and advice to the unique needs of the company or that employee population."
Conclusion: Companies that endeavor to cut out the fat by cutting out RIAs will find they have mostly excised muscle and bone. Even a company as steeped in what RIAs are all about as Schwab still needs reminders that RIAs aren't transactional intermediaries. Registered investment advisors are better understood as a layer of invaluable human smarts and compassion applied as a stream of ongoing care and intelligence.
Biggest move toward a second act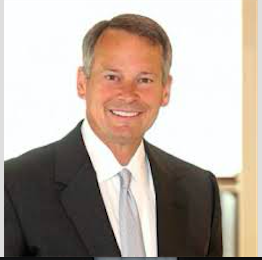 With robo-advisor NextCapital Group Inc. Rob Foregger, who previously co-founded Personal Capital, is offering to do the heavy lifting for legacy firms, thereby giving them more traction in the retirement arena. See: NextCapital raises $16 million as its founder goes where Financial Engines' 401(k) robo strategy didn't.
Foregger, along with NextCapital co-founders John Patterson, Dirk Quayle and John Hagen, are diverging from 401(k)-oriented robos like Financial Engines Inc. by pursuing large firms. In fact, the Chicago-based digital advisor just wrapped up its second round of funding for a total of $22 million.
So far, the firm has landed one whopper of a client: New York-based AllianceBernstein LP, which administers $46.1 billion in defined contribution dollars in the United States, intends to use NextCapital's technology for clients. AllianceBernstein was part of NextCapital's non-VC backers from which it raised $16 million. The others are Manulife, the Canadian insurer that owns John Hancock Financial of Boston; Route 66 Ventures of Alexandria, Va.; Transamerica Ventures of San Francisco; Russell Investments of Tacoma, Wash.; FinTech Collective in New York; Rt. 66 Ventures of Alexandria, Va.; Kelvingrove Partners LLC of New York; and (Burlington) Vermont Seed Capital Fund.
Conclusion: When robo people go for second acts as entrepreneurs, it's back to the future. Rob Foregger helped found Personal Capital, which was a massive rethink of a pure robo-advisor toward one that relied on human advisors. Now he is founding NextCapital, which also cuts the giants back in on the deal. The biggest potential competitor, for now, of NextCapital is Financial Engines, which has also made a lurch back toward people when it acquired The Mutual Fund Store.
Biggest leapfrog attempt
In 2015, Betterment Inc.'s founder Jon Stein also set his sights on the old-school 401(k) industry by creating a plan whereby the firm would serve as recordkeeper as well. See: Betterment jumps headlong into the 401(k) business spurred by a conviction that even Vanguard Group is unfriendly to investors in this arena.
Despite Industry leaders' skepticism, Stein is unfazed: he sees a 401(k) industry so fragmented that even he was stymied when he was shopping around for a 401(k) plan for his own company. Stein is betting that one-stop-shopping will appeal to employers. "We're doing everything," he told RIABiz last September. "We're doing recordkeeping. We're doing advice. We're doing the participant account opening. We're an end-to-end bundled solution and no one has done this [full offering] since Fidelity came into the space."
Last year, Betterment hired dozens of new employees from the retirement arena and has rented a new floor in its Silicon Alley headquarters to house them in order to go after the $5.5 trillion pot of honey sweetened by net new assets flowing regularly. The 401(k) program will use a built-from-scratch platform and will serve as the recordkeeper, advice-giver and fund-picker. Betterment charges about 60 basis points and the firm will serve as a fiduciary to plan sponsors offering low-cost ETFs on its platform, which the company says is open-architecture.
Conclusion: It is easy as hell to criticize Betterment's play to be a one-stop 401(k) provider. Many before him have failed. It is much harder to criticize what Betterment is actually offering, a very 2016 user experience and open architecture for a very fair price. The caveat here is that Betterment may succumb to the same market reality as Schwab and keep costs low by keeping people involvement low. Betterment will need to stay disciplined and its VC backers will need to have Jon Stein's back.
Biggest pressure cooker
Meanwhile, in the IBD world, LPL Financial CEO Mark Casady was plenty busy fending off the Marcato-galvanized hedge fund pack that virtually controls LPL. See: How hedge fund control and E*Trade's former CFO helped Mark Casady see that making LPL a blue chip was a fool's errand.
The agglomeration of activist investors — in concert with LPL's new chief financial officer, Matthew Audette — not only convinced the Boston-, San Diego- and Charlotte, N.C.-based firm to buy back $500 million of shares but to drain the treasury to do it.
Under the onslaught of carnivorous new stakeholders, Casady spent much of 2015 bringing on top leaders such as Audette. See: LPL poaches E*TRADE's CFO and turnaround specialist as its chief financial officer. He also took to Twitter touting his leaders and pledging that his firm will improve its service. In June, Casady brought over Tom Gooley, who was a former managing director of New York-based Morgan Stanley, and Gooley, in turn, hired Tim Hodge to overhaul the service department. See: LPL Financial undertakes painstaking overhaul of service spurred by capacity overwhelm and RIA demand for Schwab-style pods.
Conclusion: The positive spin on independent broker-dealers is that they have the best of both worlds: brokers and their bags of tricks, including annuities, and RIAs with their fiduciary advice. But having it both ways means that they also have the headaches of both worlds. Mark Casady is the poster CEO for that challenge. The market's manifestation of that hell comes calling in the form of uncaring hedge fund managers who, in this instance, sensed correctly that Casady's relentless decision-making pace could be sped up even more. But if Casady needs solace, he need only look in the direction of Cetera Financial Group, another giant IBD where the uncertainty is exacting a far higher toll.
Biggest plug pulled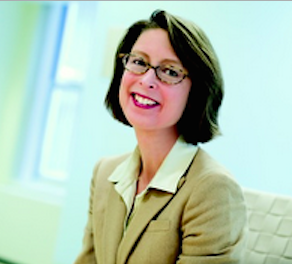 In October, Abigail Johnson pulled the plug on Pyramis. The Fidelity Investments CEO 86'ed the premium Fidelity asset management brand dreamed up by her father, Ned Johnson and Robert Reynolds a decade ago after it failed to gain traction. See: Abigail Johnson takes Pyramis back to its Fidelity roots after her father tried to create exalted brand.
In a sense, the Pyramis concept was a no-brainer. Fidelity, after all, administered hundreds of billions in institutional assets as the market's lead 401(k) recordkeeper. Though Fidelity had succeeded, over the course of decades, in amassing $100 billion in its institutional asset manager, it wasn't keeping pace with rivals like BlackRock and PIMCO in terms of institutional asset growth. See: What's a Pyramis? Fidelity poached a top Columbia funds exec so you won't ask that question.
Pyramis's assets, which stood at about $220 billion when Johnson made the decision, will be relegated to the equivalent of the used car lots where Saturn Astra hatchbacks now reside.
Observers saw Johnson's move as illustrative of her management style.
"Abigail is a new leader this is how she speaks — with her actions. It's all about Fidelity and not about her," said Jim Lowell, editor and chief of the Fidelity Investor newsletter. See: Abby Johnson wins RIA respect by articulating her bold vision for Fidelity's future at the company's Executive Forum.
Conclusion: There are many of them to draw but certainly one is that Abby Johnson is not her father's puppet. She is willing to cut losses of bets he made that turned against him — or at least didn't pay off as hoped. No doubt Fidelity also learned something about branding — namely that Fidelity is a good brand and attempts to create loftier or lowlier ones should not be entered into unadvisedly. Fidelity is a big company in an era where being small and nimble is at a premium. To survive and thrive, it'll need to be ruthlessly introspective and unsentimental. This elimination shows the company is capable of just that.
Biggest breakaway of 2015
A former senior research analyst at Barclays Wealth Management orchestrated one of the biggest — and almost certainly the most complex — breakaways of 2015 when five advisors spread across San Francisco, Chicago and New York — plus the analyst himself — formed an RIA with a potential $3 billion in assets that will be parked primarily at Pershing Advisor Solutions and administered by Addepar software. See: How exactly five ex-Barclays advisors and one analyst across three time zones combined to make a $3 billion RIA.
The moves to create Summit Trail were orchestrated by Dave Romhilt after St. Louis-based Stifel bought New York-based Barclays Wealth Management. See: How Russell is faring since joining the competitive ETF party with an all-star ex-Barclays crew.
The breakaway artists — in addition to Romhilt, Jack Petersen, Peter Lee, James Cantelupe, Tom Palecek and John Scarborough — didn't stop there. They ended up bringing over two more teams in a matter of months: Daniela Pedley and her partner Lauren Cosulich in an us-too breakout from the grips of Barclays, followed by Jerry Lucas, Peter Gambe, Megan Sclafani and Michael Cohen. See: Why two women advisors broke two unwritten breakaway rules en route to taking $500 million to a $3-billion RIA.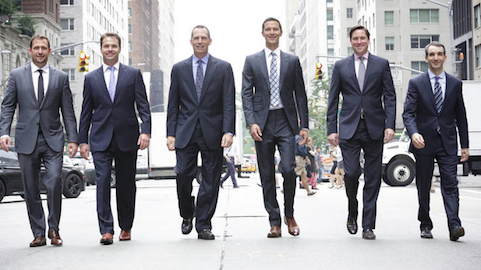 Conclusion: The breakaway movement's best days may yet be ahead. Some of the best advisor talent remains in the wirehouses because those Wall Street houses have pulled out the stops to keep them happy there. The other reason they remain captive is that they are hooked on some of the services of the investment banks — or the illusion that there is magic there. This Summit Trail breakaway shows both the inability of Wall Street to find stops to pull out and the allure of a breakaway landing pad that gets softer and softer thanks to well-oiled RIA services but also to well-oiled machinery for the breakaway process — with, for example, Stark & Stark and Dynasty Financial Partners continuing to up their games.
Biggest step outside a comfort zone
After nearly five years as a lecturer, Twitterati and blogging celebrity, Sallie Krawcheck, the former head of Merrill's wealth management division, filed an ADV in November and announced the formation Ellevest, a robo venture aimed at women. See: Relying on men but 'losing sleep' Sallie Krawcheck seeks to robo-reap women investors with Ellevest.
The former wirehouse executive blogged about the decision with typical candor, expressing her fears about going independent: "Starting something from scratch — hiring the first person, buying the first computer, setting up the legal structure, finding office space?..."
But also, her hopes.
"Have you ever had one of those head-slapping, ah-ha moments? An insight that divides things into 'before' and 'after'? This particular one hit me as I was applying mascara (of course). The insight was that the retirement savings crisis (which we all think about when we're putting on mascara, am I right?), that intractable retirement savings crisis, the one that is so ugly and so discouraging that we've stopped even talking about it is, in fact, also a gender crisis. It's a women's crisis. That's because women retire with two-thirds the money of men and live some five-plus years longer." See: 'Bristling' at 'pink-it-and-shrink-it' pitfalls, Sallie Krawcheck files an ADV.
And, again, on Nov. 5: "Still, we may well fail. I'm no longer a reluctant entrepreneur because I felt like I really, really, really had to take a run at solving an important issue. If not me and my team, then who?"
Conclusion: Daring leaps are born both of excitement about future possibilities and fear of the failure to act. Krawcheck was brimming with both if her blogs are any indication. But the question is whether the spirit of this pioneering woman will come to the fore or whether the overseer of Merrill Lynch brokers will taint her own effort. We see courage. We see craziness. We see it as a great sign of the disruption of the RIA business that, by hook or crook, a former Merrill and Smith Barney brokerage chief is now the owner of an RIA.
Biggest successor hunt
Even by the standards of a constantly evolving RIA industry, Ric Edelman had a busy 2015.
The 56-year-old CEO of Edelman Financial began the year with a high-profile search for a key man with an eye toward replacing himself. See: Wanted: New CEO for Edelman Financial whose name is not Ric Edelman. He thought he had a super prospect in fellow master of media, David Bach, See: Ric Edelman takes on an advisor-evangelist clone in David Bach — but says mitigating key-man risk is a very secondary purpose of the hire. But by August the two announced they had gone their separate ways. See: Ric Edelman and David Bach go their own ways after super-partnership dissolves.
Then, in October, a private-equity firm gained new ownership of Edelman Financial Services LLC when Hellman & Friedman LLC purchased a block of equity formerly held by Lee Equity Partners, which until then had been the RIA's majority private-equity owner. Hellman & Friedman now owns the firm in partnership with Edelman's senior management team and with Lee Equity. Edelman remains firm's largest individual shareholder.
Edelman's quest to make himself redundant continues.
"We need to over time institutionalize me," he said. "It can be done and has been done. The best example is Charles Schwab. There are companies who have done it well and some who have done it well and others who haven't. We need to learn from their mistakes." See: Why the PE that helped take LPL public now controls Edelman Financial and plans to invest more heavily.
Conclusion: Succession in the RIA business is a high-class problem. The fact we're taking so much about it shows how much value is accruing under RIAs. But it shows RIAs business owners have one more step in their evolution — to get over themselves. Edelman's conclusion that Schwab has pulled it off is questionable as long as Chuck's name, face and chairmanship are everywhere you look. A better example might be Adam Bold, who passed the baton to John Bunch and whose name really isn't the first thing you think of when you hear the name of the big retail RIA that never got called Bold Investing. See: The top 10 people to watch in the RIA business in 2012, Part 2.
Biggest doubling down on the power of women execs
Last year, Alexandra Lebenthal made changes at her family's business that helped usher Frank Campanale out as head of Lebenthal Wealth Advisors LLC. She replaced him as CEO with another big-name (co-)CEO, Barbara Yastine. See: How Frank Campanale's heist, so to speak, of young BNY Mellon Wealth Management stars fits into a bold millennial strategy
Yastine, 56, left her post as CEO of Ally Bank in June without explanation. The company's IPO price more than a year ago was $25 but it has traded close to $21 of late. Yastine's 2014 compensation at Ally Bank was $5.2 million, according to Bloomberg. See: After pocketing $5.2 million in 2014 comp as Ally Bank CEO, Barbara Yastine joins Lebenthal as Frank Campanale exits.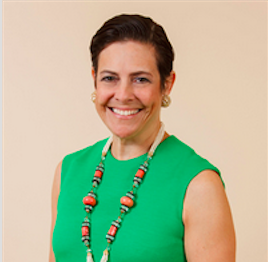 Lebenthal said she is going to focus on hiring more female advisors to add to the wealth division's current count of 15. "I am a very hands-on person. I'm going to be very active in every aspect of the business in assisting our existing advisors. A huge passion of mine is to bring on more female advisors."
Conclusion: This is the era of women going all-out to found RIAs for women, but the uncomfortable fact looms that even women may not be experts on women. The optimistic take is that women entrepreneurs are coming into the business as owners. If the allure of pioneering a new business DNA based on chromosomally driven needs is what it takes to lure women into a realm of caring, quality advice, so be it.
Biggest change at an RIA software maker
When Orion Advisor Services LLC announced its purchase by a private-equity firm last February, its loyal — but taken aback — RIAs were curious to see how the Omaha, Neb.-based firm would navigate the challenge of growing faster while still keeping the personal touch and independence that attracted RIAs to the firm in the first place. See: How Orion's parent company — NorthStar — is recovering, Omaha-style, from underestimating space needs by 45,000 square feet.
Orion became the last of the big-four RIA-portfolio accounting providers to swap independence for more liquidity and capital when it announced in 2015 that TA Associates is purchasing a majority stake in Orion as part of its purchase of its parent company, NorthStar Financial Services Group LLC, which has about $275 billion in assets under management and administration. See: Boston firm buys Orion Advisor Services as part of NorthStar succession deal.
Orion leaders Todd Clarke and Eric Clarke made it clear that while they wanted an equity partner to grow in scale, the firm would keep it down-home identity.
They made a big move a few months later by starting a construction project to expand Orion's parent company NorthStar by 45,000 feet. The need for this extra square footage arose from NorthStar nearly doubling its staff by adding 326 employees in 18 months. In a year's time, the firm's assets under management have grown more than 31%, thanks to advisors who are using the firm's outsourcing services and technology. For example, NorthStar recently won the reporting account for the state of Texas's 529 plan.
Conclusion: Big money and performance reporting software for RIAs have a way of finding each other. Along those lines, SS&C Technologies acquired Advent Software in 2015. Morningstar continued to boost it Office product for RIAs by purchasing TRX from Sheryl Rowling, also in 2015. But this deal between Orion's parent and a Boston-based PE company showed just how investment capital and such a key accountability engine as performance reporting software are part of the future as much as the past.
---
---
Mentioned in this article:
---
---
---
Eric Clarke
January 5, 2016 — 2:39 PM
Happy New Year Brooke! Thank you for including Orion in this article. The good fortune Orion has experienced over the years I am convinced comes from being a member of a really community where fiduciaries put investor's interest above their own. What a great thing to be a part of :)
---