Steve Dunlap: One of the things I was always so outspoken about was the engineering was great but the user-interface and the experience was something that could have been better.
Brooke's Note: TAMPs seem to be the perfect five-tool for independent advisors with scale, packaged fiduciary care, time-savings, professional management of money and modern software — yet without infringing on a firm's independence. IBD reps buy the pitch. RIAs have been mostly skeptical. This article about the hire of Steve Dunlap captures the challenge and opportunity, and the direction things are headed. It's gut-check time when Curian is gone, Envestnet's post-Yodlee shares, now below $24, continue to get hammered, and robos, at least superficially, appear to be a cheaper alternative. The good news is that all the TAMPs seem to be going through radical efforts to raise the levels of their games, including FolioDynamix, AssetMark and Envestnet.
Still determined to make market share inroads against the one-company market force of Envestnet Inc., FolioDynamix executives are showing their hand for the first time since Actua Corp. spent $199 million to buy it in September 2014. See: Philly buyer lays down a cool $199 million in cash to buy FolioDynamix, the better to put Envestnet firmly in its sights.
After a year of rewriting its software under the ownership of the Actua, the Radnor, Pa.-based cloud software company, FolioDynamix is also refreshing its leadership with the hire of Steve Dunlap.
For years, the bread and butter customers of New York-based FolioDynamix have been broker-dealers such as LPL Financial, Cetera Financial Group and Raymond James Financial Inc.
But clearly FolioDynamix needs more green pastures — including a nearly untapped RIA business that accounts for less than 10% of its assets. Its assets dropped from $650 billion administered in September 2014 to $607 billion at present, a decline of about 6.6%.
FolioDynamix CEO Joseph Mrak says this asset reversal is misleading.
He attributes the decline in assets to one large client taking inactive accounts off the books to save fees. Mrak adds that his firm gained 20 new firms as clients in the last year, which bolstered its user count from 80,000 in September 2014 to 107,000 today — a jump of 37%. About 75% of the advisors come from broker-dealers, 15% from banks, and 10% are from RIAs. See: Philly buyer lays down a cool $199 million in cash to buy FolioDynamix, the better to put Envestnet firmly in its sights.
Scaling down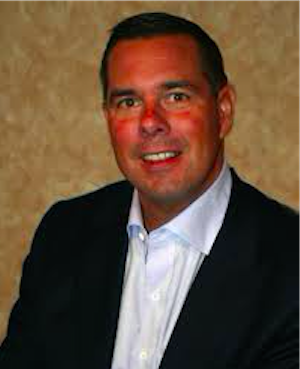 Joseph Mrak: His hiring, at this
time, is fortuitous—the right person, with
the right product, to focus on
the RIA market.
But gathering assets by herding RIAs will prove difficult, says Tim Welsh, president of Nexus Strategy LLC in Larkspur, Calif.
"The market is so fragmented that it's very hard to get critical mass [in the RIA arena]. FolioDynamix has been around for a long time. They've been at the much larger end and scaling that down to the advisor world is very difficult to do."
Mrak founded FolioDynamix in 2007. The former Placemark Investments Inc. co-founder started by combining an orphaned piece of SunGard Financial Systems software and a $26-million infusion of venture capital. Placemark was bought by industry competitor Chicago-based Envestnet in July 2014. See: After years of working to stand on its own two feet, Placemark staggers into the arms of Envestnet.
Mrak is betting that Dunlap can woo RIAs. Dunlap also was CEO of Lockwood Advisors Inc. of King of Prussia, Pa. and president of Pershing Managed Investments.
"Steve is definitely focused on this business. It fits squarely in his wheelhouse [experience], with his background running Lockwood, the TAMP that invented the SMA, and building a custom advisory platform solution at Cetera," writes Mrak an email. "His hiring, at this time, is fortuitous—the right person, with the right product, to focus on the RIA market."
Competing with the incumbent
FolioDynamix made inroads into the RIA market by getting on the platform of New York-based Dynasty Financial Partners.
"They were looking for a partner that could provide best in breed technology trading and we did a deal with them. That's been a big plus for us. They've been putting on assets left and right and we've been a lucky recipient of that," Mrak says. See: Why a $3 billion UHNW team in Newport Beach bolted Merrill Lynch and what breakaway bugs are reading into it.
An inherent challenge for FolioDynamix is that some of its clients — like Dynasty — use both FolioDynamix and its chief competitor, Envestnet. See: Pershing, Dynasty and Envestnet gang-tackle Credit Suisse and jolt loose $1 billion duo.
"Dynasty has used FolioDynamix for some time now as part of its TAMP technology suite. Dynasty also uses Envestnet technology. Which technology is used depends on the needs of the team in Dynasty's network," spokeswoman Sally Cates writes in an email. See: LPL signs on with FolioDynamix for rebalancing to boost its IBD offering and Fortigent's.
Although Mrak acknowledges that Envestnet is FolioDynamix's biggest competition, he's convinced his firm has the superior technology.
"Nine times out of 10, we're in the hunt for a deal, Envestnet is the alternative option or maybe the incumbent. They've changed their strategy and become more fintech. We've always had the TAMP side of the business and we've put a real emphasis on the fact that technology is a key driver. We've built things in a way that any firm can take advantage of everything or just one piece. Some firms use just one piece."
Envestnet president Bill Crager declined to respond to Mrak's comments but praised his abilities. "Steve is one of the good people in our industry. Well informed, well known, and hard working. We respect him a lot."
Don't make me bundle it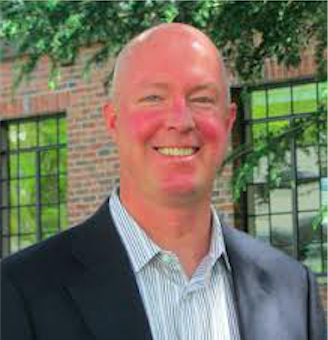 Tim Welsh: Advisors love to unbundle
bundles. Most advisors say, 'I want
this piece but not that piece.'

The fact is that after a few heady years that saw Envestnet's IPO, Actua's purchase of FolioDynamix and Charles Goldman's ascent at AssetMark — there has been a serious catching of breath. During that time, Curian Capital disintegrated. See: Following 'irregularities' Mark Mandich says Curian Capital will close its doors in 2016.
Envestnet's stock price continues to plunge to new lows as shareholders continue to grapple with the acquisition of Yodlee that it closed in November for about $600 million. The shares hit $56 back n March of 2015 but currently hover at about $23. The market capitalization of the Chicago TAMP and outsourcing company is less than $850 million. See: This time Envestnet plays most cards face up as analysts press again for cogent Yodlee deal rationalization.
The TAMPs are running up against a hardwired RIA tendency, Welsh says.
"All of these back-office solutions are bundled together and advisors love to unbundle bundles. Most advisors say, 'I want this piece but not that piece.'"
For instance, an RIA might like a CRM solution but isn't interested in another aspect.
"Ultimately, all of that stuff isn't integrated all of the way through. If you really want that silver bullet, that's the elusive Holy Grail that everyone wants," Welsh says.
RIA way
Dunlap gets that advisors may not want to purchase an entire bundled product. "Firms and advisors—especially within the RIA market—don't need to have solutions forced on them that they don't want or need. We want advisors to use us for the key functions and tasks for which we can help them work more efficiently and effectively," he says.
Dunlap maintains his firm allows unbundled solutions, too.
"No one part of our platform is dependent upon another part to operate—which isn't true of some of our competitors who wouldn't (for example) allow a client to have a UMA program but trade it themselves, or leverage their own manager contracts. We want the firms who are our clients to be able to use what they need," Dunlap writes in an email.
Furthermore, Dunlap says some clients do use the entire offering, which includes advisory research, overlay, trading and rebalancing and performance and reporting. But there are advisors who use just the trading and rebalancing tools. And, there are those who may use the technology but they have their own manager contracts and they trade the accounts themselves. See: What to make of Fidelity Investments paying $250 million out of the blue for eMoney.
Actua support
Mrak credits Actua's ownership for bolstering the firm's research and development allowing for upgrades to its next iteration of software.. See: Philly buyer lays down a cool $199 million in cash to buy FolioDynamix, the better to put Envestnet firmly in its sights.
Dunlap, who was a FolioDynamix customer for years, says his complaint was always that the technology needed to be easier to use.
"One of the things I was always so outspoken about was the engineering was great but the user-interface and the experience was something that could have been better. The platform is so powerful. but the downside is if you're not an advanced user, it is not easy to use. They've invested heavily in completely re-engineering the experience to have a delightful user experience."
---
---
Mentioned in this article:
---
---
---