Vestorly makes play for RIA browsers with $4.1 million of VC funding -- tiptoeing past prowling issue
Justin Wisz's robo-marketing for advisors already serves RIAs like Halbert Hargrove but now he's reaching for a higher rung of robotics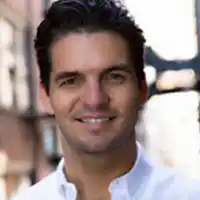 Justin Wisz: It's the same type of tracking Google has on you and me ... If we had that, we'd have the Holy Grail.
---
---
Mentioned in this article:
Kitces.com
Consulting Firm
Top Executive: Michael Kitces
Riskalyze
Tech: Other
Top Executive: Aaron Klein
---
---
---
Stephen Winks
January 29, 2016 — 4:54 PM
The potential of marketing innovation is unquestioned, the challenge is its effectiveness and affordability. The World Financial Group (WFG) affiliated with Transamerica has built a very large business around its marketing, large enough to sell its broker/dealer and just rely alone on WFG for a market presence. Discerning world class marketers like Martha Steward swear by them. It is significant that more firms like this are emerging to help advisors differentiate themselves, sharpen their value propositions and institutionalize the market presence of individual advisors in ways only institutions could have previously achieved. A major innovation in advisory services support incorporating world class marketing and promotion for the individual advisor without OSJ objection..
SCW
Stephen Winks
CCO
February 4, 2016 — 8:35 PM
We use Vestorly and have found it to be an invaluable resource. Not only is the content curated but it is able to be presented on our website in a useful and eye-catching way. We generally need about 20 minutes per week to filter out overly-inclusive material, but it is a great way to provide third-party information from all sorts of publications to our clients/prospective clients. Gone are the days of sending out a mass e-mail clipping an article one hopes clients will see. This service is a real value-add for us.
Anna @ Vestorly
February 5, 2016 — 4:40 PM
@CCO Thanks for the feedback – we'd be interested to learn more and develop a case study if you'd like to contribute. Please reach out to your customer success associate if you have any interest. Thanks again!