Justin Wisz: It's the same type of tracking Google has on you and me ... If we had that, we'd have the Holy Grail.
Brooke's Note: In my discussion with Justin Wisz, he used an expression I hadn't heard before: vanity metrics. It means attracting online clicks to your website or social media page for the sake of stroking your ego and then calling it "strategic" to your business interests. Wisz has seen other industries get past that inane practice to something more productive to the advisor and less annoying to their clients. With Vestorly, now supported by several million in venture capital and multiple engineers, he believes he can reach the goal of online productivity.
Straight out of college, Justin Wisz went to work for Ken Fisher's super-RIA as part of its 2,000-member cult on the hill.
It made quite an impression.
Woodside, Calif.-based Fisher Investments amassed more than 20,000 clients and $60 billion-plus in AUM first by junk-mailing the hell out of the affluent all over the United States and then evolving the effort to include sophisticated online advertising. See: Ken Fisher keeps expanding his $42 billion RIA empire despite UHNW head winds.
Wisz left Fisher in 2009 determined to bring some of that mass-marketing magic to a far more challenged group of marketers — the rest of the RIA business.
He founded Advisor Leap Inc. in 2010, brought on 40 RIAs as clients, then hit a wall as the attention they deserved chewed up all of his company's bandwidth.
Time to apply engineering to the engineering-defying task of marketing.
Sigma Prime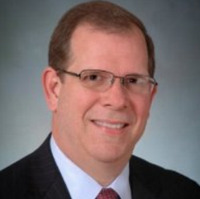 Fast forward to 2016: New York-based Vestorly, co-founded by Wisz in 2012, is bringing on $4.1 million in venture capital to add to the $2 million of angel money it banked in 2015. The first tranche of cash included a check written by Joe Lonsdale, the 32 year-old wunderkind founder of Palantir and of Addepar Inc., the biggest VC play yet aimed largely at the RIA market. See: The face of Addepar leaves the company amid intrigue about just where it stands with the RIA market.
The protagonist of the latest round of funding is Vestorly board member Jere Doyle, managing director at Boston-based Sigma Prime Ventures.
"We are impressed with the size of the potential in the financial services industry given the lack of a modern content marketing solution that resonates with users and their audiences in such an intuitive way," he said in a prepared remark.
Vestorly's client base has grown 150% year-on-year as it entered 2016. It has 26 employees, 66% of them engineers. It plans to double its workforce and keep them all working in one space near Grand Central Station. See: Could engineers be the answer to the RIA talent shortage?. The big engineer hiring binge can be largely attributed to advice from Lonsdale, who has made that the hallmark of his efforts, Wisz says.
'Drip-marketing' — but good
Vestorly sends tailored curated content to clients while minimizing the sifting and clipping. Since trading in the Advisor Leap model for Vestorly, Wisz has carved a credible toehold in a new paradigm of automated marketing by automating rote marketing tasks to, as he puts it, "reduce friction."
Drew Taylor, managing director of Los Angeles-based Halbert Hargrove, which manages $4.1 billion of assets, has used Vestorly for two years and says it has enabled him to send out a good monthly newsletter requiring only couple hours of work for one staff member. That's as opposed to a quarterly newsletter that took the equivalent of a few days by "one and a half" staff members. The material can range from the latest articles on Social Security to ones relating to wine-making.
United Capital Financial Advisers also uses Vestorly.
There is real value for RIAs in such a service, according to Nerd's Eye View publisher Michael Kitces.
"At its most basic level, Vestorly is really just facilitating 'drip marketing' that advisors have done for years — or decades — in the form of newsletters, but done in a digital format and with some of the potential automation that's available in the digital context," he writes in an email. "From that perspective, the reality on drip marketing is that advisors often have rather mediocre and very pre-packaged content, and it has still worked for many advisors. What Vestorly is doing is certainly a significant improvement from the drip marketing status quo for most advisors."
AI in the sky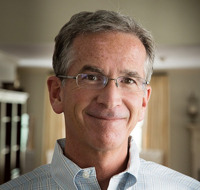 Jere Doyle: We are impressed with the size of the potential ... given the lack of a modern content marketing solution.
The next step, according to Wisz and Taylor, is to not only service existing clients, but to prospect for new ones — "seeing data advisors don't see," as Wisz puts it.
"It's the same type of tracking Google has on you and me … If we had that, we'd have the Holy Grail. The next level is not just a bunch of articles but making decisions," he says. See: How Frank Troise is looking to shoot the 'Google Love' moon — with DFA, VC, crowd-sourcing and M&A aspects — and why some critics see it as an elaborate salvage sale.
After that is accomplished, Wisz wants to introduce a higher realm of artificial intelligence that will track which articles clients read — beyond just the ones sent to them by their advisor. Better yet, such advanced AI will learn what articles are read by friends of prospects so that it can push content toward them, too. See: Wealthfront takes on another Facebook vet — a clue that going dark in Palo Alto doesn't mean going away.
Currently, Wisz says, advisors post content on LinkedIn and "hope for the best."
Going too deep?
Of course, out-Googling Google is impossible — but mimicking its behavior is within the realm of possibility.
"You feel [as a client] like you're in Google but you're actually on the advisor's website," Wisz says.
Even it could be done — to what extent should it be done, Kitces wonders.
"To what extent will clients accept/permit the advisor to have that kind of detail in their client browser about what they're surfing to read in the first place?" See: The fine line between selling and stalking and where RIAs should walk.
Wisz has clearly given this issue some thought.
"It should be clarified that the collection of tracked content is based on what the advisor shares, so Vestorly is not tracking a person's Google queries or general browsing sessions," he writes. "We have systems in place that flag and filter out negative content which advisors and enterprises can further configure. The system learns form this and gets smarter over time. The platform offers an additional pre-approval system for compliance or corporate communications departments."
Kardashian peril
Kitces wonders: "To me, the question will just quickly come down to — how good IS their curation engine to serve up relevant (and not inappropriate or accidentally offensive) content. The person who accidentally clicks on a pop-up ad for Kim Kardashian then gets served up articles about the Kardashians for months, even though you have no interest in the subject and just accidentally clicked a link once."
Aaron Klein, CEO of Riskalyze, who has demoed Vestorly and has clients using it, says it's doable.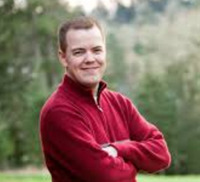 "I would argue that you cannot innovate and improve on existing models for investment management or communicating with clients if you aren't willing to push the envelope," he writes in an email.
Wisz seems to agree: "Consumer behavior tracking online seems to be the norm in almost every industry except financial services communications. To question whether it's relevant in this industry is really questioning a much larger and demonstrated global truth about consumer behavior in the digital age."
In other words, even if clients don't know exactly what's happening, they like the result.
"When clients do interact with content from their advisor, RIAs using Vestorly are seeing that their clients enjoy this content experience. Clients send feedback on how they feel their advisor has become more modern. People have come to expect real-time personalization and realize that this is not possible without data input for their behavior," says Wisz.
Future uncertain
Klein sees this process as inevitable.
"This is an industry in need of a technology makeover. In terms of how much better their offering gets, this may be the fintech enthusiast in me but I see no limits – once you think you can't improve on something, even something you've built, its time to hang up your cleats." See: With your RIA practice as naked as Kirstin and Kate in the cloud, know two words: Google Authenticator.
But Kitces again cautions just how ambitious it is to create robo-marketing.
"The final question will still be — to what extent is Vestorly drip marketing really converting into clients when the content is primarily third-party curated content, and not necessarily much that actually demonstrates the advisor's skill set and expertise?"
Wisz says that Vestorly does not attempt nor need to "convert" clients to succeed.
"Vestorly does not claim that. What Vestorly does do, is reduce workflow around staying top-of-mind in a digital age, providing new data in the process. [Advisors] can make strategic decisions faster. Vestorly has shown to increase the total prospect list of an advisor by more than 17.2% per annum. When given a warm referral, some advisors are very good at converting them to clients and some are not."
---
---
Mentioned in this article:
Kitces.com
Consulting Firm
Top Executive: Michael Kitces
Riskalyze
Tech: Other
Top Executive: Aaron Klein
---
---
---
CCO
February 4, 2016 — 8:35 PM
We use Vestorly and have found it to be an invaluable resource. Not only is the content curated but it is able to be presented on our website in a useful and eye-catching way. We generally need about 20 minutes per week to filter out overly-inclusive material, but it is a great way to provide third-party information from all sorts of publications to our clients/prospective clients. Gone are the days of sending out a mass e-mail clipping an article one hopes clients will see. This service is a real value-add for us.
Stephen Winks
January 29, 2016 — 4:54 PM
The potential of marketing innovation is unquestioned, the challenge is its effectiveness and affordability. The World Financial Group (WFG) affiliated with Transamerica has built a very large business around its marketing, large enough to sell its broker/dealer and just rely alone on WFG for a market presence. Discerning world class marketers like Martha Steward swear by them. It is significant that more firms like this are emerging to help advisors differentiate themselves, sharpen their value propositions and institutionalize the market presence of individual advisors in ways only institutions could have previously achieved. A major innovation in advisory services support incorporating world class marketing and promotion for the individual advisor without OSJ objection..
SCW
Stephen Winks
Anna @ Vestorly
February 5, 2016 — 4:40 PM
@CCO Thanks for the feedback – we'd be interested to learn more and develop a case study if you'd like to contribute. Please reach out to your customer success associate if you have any interest. Thanks again!