Betterment adds 50 firms to its new 401(k) plan -- and IBM and Marcia Wagner connections
Smaller companies with Betterment-ish-sounding names like Earnest Operations and Boxed are the early guinea pigs but big dogs are on the robo's 401(k) board of directors
Chieh Huang: At Boxed, we're a technology company at heart, so working with Betterment is a natural fit for us.
---
Related Moves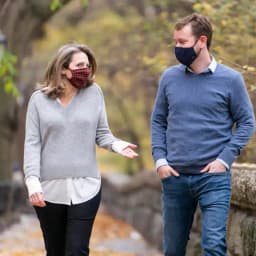 December 8, 2020 at 5:27 PM
---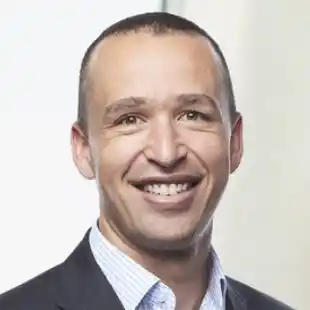 April 30, 2019 at 5:25 PM
---
January 19, 2021 at 6:32 PM
---
---
Mentioned in this article:
---
---
---
Gene Chaas, CFA
January 27, 2016 — 8:10 PM
And these are better than the low cost target funds, how? "New and improved"? I can't calculate a NPV of that.
Eric C. Droblyen
January 27, 2016 — 9:27 PM
You know, when I first saw all the attention Betterment was getting over their 401k launch I was mad – our firm has been delivering low cost 401k plans to small businesses for years and John Stein was talking like he invented the 401k plan during his press tour. I'm no longer mad. I just don't see how the Betterment 401k product succeeds:
Reason #1 – Vanguard target date index funds
Today, participants in any-sized 401k plan can earn market returns with professional portfolio management by using Vanguard target date or target risk index funds for less than 0.20% per year. That beats the 0.70% per year 401k participants would pay for Betterment managed ETF portfolios (0.60% Betterment fee + 0.10% EF investment expense). Betterment clients with under $1M in plan assets will pay an additional $1,500/year.
Now, I'll agree most micro 401k plans pay more than what Betterment charges today, but they don't have to. Our firm provides asset custody, participant recordkeeping, third-party administration services with a Vanguard fund lineup for under 0.40% per year. That's less than half what Betterment charges. And we've been in business since 2004!
Reason #2 – Expenses
The number #1 rule of delivering low cost 401k services is controlling expenses. Betterment is a highly leveraged company doing business in an expensive city – NYC. You need to sell a heck of a lot of small business 401k plans to overcome that sort of expense.
Reason #3 – Experience
In their Tips For Selecting And Monitoring Service Providers For Your Employee Benefit Plan, the DOL says "selecting competent service providers is one of the most important responsibilities of a plan sponsor. The process of selecting service providers will vary depending on the plan and services to be provided. To assist business owners in carrying out their responsibilities under ERISA to prudently select and monitor plan service providers."
I think 401k fiduciaries will have a hard time making a case for a startup 401k provider w/ an untested recordkeeping platform. It's my understanding Betterment has developed a proprietary recordkeeping platform – a risky proposition given the complexity of 401k recordkeeping.
Now, I am grateful the Betterment launch has raised the profile of small business 401k provider alternatives. The smallest 401k plans have been underserved for decades by pricey insurance or mutual fund company products – but that has changed. Plans of any size can access low cost administration services and investments. They just need to know where to look.
Matt
January 29, 2016 — 6:24 PM
Does this strike anyone else of being this generation's financial engine? Which launched in 1997 i believe or earlier and now 20 years later is barely profitable after raising hundreds of millions? Not so much as a criticism, but feels a lot like them. Curious of any viewpoints