Chieh Huang: At Boxed, we're a technology company at heart, so working with Betterment is a natural fit for us.
Brooke's Note: The skepticism of the legacy 401(k) world toward what Betterment is doing in the 401(k) business is so total and thick with certainty. The two experts quoted here give more than a taste of that. First prize is 50 new small 401(k) plan sponsors. Second prize is 100 new small plan sponsors. These are, to some eyes, nuisance accounts. But on the argument's other side are two mighty countervailing factors. Betterment is bringing a very full and inexpensive offering to a very underserved market of smaller, techier companies — that might grow up someday. Wealthfront made its first splashes by winning people from companies that looked like theirs. See: Wealthfront's advice is now an employee benefit for Google employees' non-401(k) savings. Now Betterment is making the same play with a more complex service and to larger targets, namely plan sponsors rather than individuals. That Jon Stein plans to encompass RIAs in its broader pursuit of 401(k) business is also compelling.
Betterment Inc. has signed on 50 firms to its 401(k) plan business since Jan. 1 — mostly smaller tech companies with high-growth aspirations.
The New York-based robo declined to list how many assets — if any — it has on its 401(k) platform, dubbed Betterment for Business, or how many participants are involved. See: The 10 biggest RIA moves of 2015 and what conclusions to draw from them.
Betterment's total assets are $3.3 billion from 130,000 client accounts — virtually all funneled through the retail channel. Betterment executives declined to list how many of its plan sponsors are converting from existing 401(k) plans and how many are starting up. See: Betterment's bad-news play at getting in good with RIAs and investors.
Betterment did confirm one new customer is tech startup Boxed, a New York-based mobile wholesaling app-maker with about 100 employees. The company's CEO, Chieh Huang, is famous for pledging that his company will pay for all of its employees' children's four-year-college tuition. Boxed declined to respond to emails sent by RIABiz.
But in a release, Huang, who has a retail account at Betterment, says he like working with a company of his ilk.
"At Boxed, we're a technology company at heart, so working with Betterment is a natural fit for us."
In 'Earnest'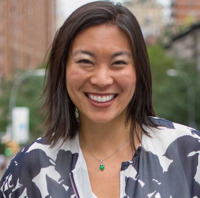 The company officially launched its 401(k) plan today with fees starting at 60 basis points. Unlike most 401(k) companies, it will serve as recordkeeper, advisor and hand-holding sales force. Participants can also sync their retirement and Betterment retail accounts together online for viewing on one screen.
Back then, Stein said that Earnest Operations LLC, a San Francisco web firm aimed at providing low-interest loan programs to college students. was the first company to sign on for the retirement plan. No one at Earnest had responded to emails from RIABiz seeking comment.
Winning small accounts doesn't necessarily earn Betterment bragging rights, according Mike Alfred, co-founder of BrightScope, Inc., a company that rates 401(k) business.
"I think it's really easy to win small plan business."
On the other hand, "The fact that the larger providers don't want to do it creates an opportunity to go into the market where a lot of big legacy players don't want to play," says Alfred. See: Wealthfront CEO flames Betterment's 'outrageous' fees and 'abhorrent' ways; Betterment strikes back labeling the screed a Trumped-up PR play.
Big name board members
Betterment's challenge is turning these infant 401(k) plans into giants.
"At what point do these firms turn into companies with hundreds of employees? At what point can Betterment achieve profitability? You're making a bet if you work with technology startups. A few of them will become the next Uber and all of a sudden a few become huge plans and those will pay for the firms that get stuck at 50 employees," says Alfred.
But Betterment is winning head-to-head against some legacy providers, says Cynthia Loh, general manager of Betterment for Business.
"The types of plans we've won across the board are those where the existing firms folks are sort of frustrated with the plan sponsor experience where participants are stuck in money market funds," she says.
Loh declined to offer names of accounts her firm has won so far.
She adds that Betterment for Business has formed an advisory board and its two first members are Tom Clark and Ray Kanner. Clark is an attorney with The Wagner Law Group specializing in ERISA employee benefits. Kanner heads up IBM's global pension and savings system, overseeing $140 billion in assets.
Showcasing momentum
But Rick Meigs, president of 401khelpcenter.com, needs more convincing that all the smoke at Betterment suggest a 401(k) fire — especially in a retirement industry that is mature and far from underserved.
"There is no way to tell how well Betterment's platform will do in the market. Fifty accounts is a good start, but really doesn't tell you much unless you know the size of the accounts both in assets and number of participants covered. There is a big difference between 50 $500 million accounts and 50 $1 million accounts," he writes in an email.
But Loh says that the plan sizes served by Betterment will ultimately grow because clients get so much in one place — and for so little. The chief difference in this 401(k) plan compared to giant competitors such as Fidelity Investments and Empower is the firm aims to be both the advisor, recordkeeper, and assists participants with opening their accounts. See: Why a $1-billion Fidelity RIA is placing LPL at the heart of its 401(k) business.
Alfred comments: "If they're really trying to build the next Schwab it makes sense to be in all of the major verticals. They have to go direct to consumer and in the retirement industry. This is the road maps of firms that have come before them and it all makes sense."
RIA handshakes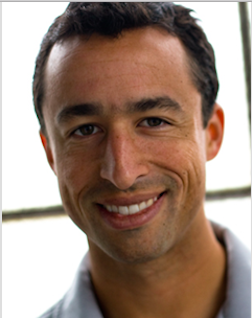 To that end, Loh says her firm hired more sales managers in the fourth quarter of 2015 and early this year and that Betterment has hired more than 20 employees in the New York office related to 401(k). See: Top RIA takeaways from my trip to New York City and my stop-by at the Tiburon CEO Summit.
Loh says the firm intends to grow its 401(k) business with sales direct to employers and distribution partnerships with advisors such as RIAs. Betterment is also looking to work with more retirement-savvy advisors who have more than 25 401(k) plans.
"We're excited to partner with RIAs. We want advisors that are experienced in the 401(k) space."
Those RIAs will be willing to let Betterment do the fund-picking.
"There will always be old-school advisors who want to make the decision that Fund A is better than Fund B, but there is also a set of advisors who [foremost] want to provide a great experience," Loh says. See: The 401(k) industry braces itself for fruits of a CalPERS rethink that reflects a cut-the-crap mentality about active investing.
Smooth start
That better experience, she adds, starts with onboarding.
"The reason we're different from the other players is everything is automated and everything is online as you'd expect from a Betterment. It's fully integrated with their retail accounts. You can open up different accounts. They're all connected. You can link up external accounts too." See: Betterment hires an RIA chief who reframes the vision from 'robo' to 'one-throat-to-choke' custodian — and viable Schwab competitor.
Betterment's 401(k) plan charges 60 basis points for a plan with up to $10 million in assets and slides down from there. The fee scale goes as low as 10 basis points for giant plan sizes. A startup plan pays the $1,500 minimum. The options are all ETFs and the options are the same funds available on the Betterment platform. See: Why exactly Betterment backers Marty Bicknell and Steve Lockshin became customers of rival robo and custodian TD Ameritrade.
The default option is a managed account program.
"When we get to a Request for a Proposal, all of these previous 401(k) comparisons have been about cost and this product is very different," she says.
---
Related Moves
December 8, 2020 – 5:27 PM
---
---
January 19, 2021 – 6:32 PM
---
---
Mentioned in this article:
---
---
---
Eric C. Droblyen
January 27, 2016 — 9:27 PM
You know, when I first saw all the attention Betterment was getting over their 401k launch I was mad – our firm has been delivering low cost 401k plans to small businesses for years and John Stein was talking like he invented the 401k plan during his press tour. I'm no longer mad. I just don't see how the Betterment 401k product succeeds:
Reason #1 – Vanguard target date index funds
Today, participants in any-sized 401k plan can earn market returns with professional portfolio management by using Vanguard target date or target risk index funds for less than 0.20% per year. That beats the 0.70% per year 401k participants would pay for Betterment managed ETF portfolios (0.60% Betterment fee + 0.10% EF investment expense). Betterment clients with under $1M in plan assets will pay an additional $1,500/year.
Now, I'll agree most micro 401k plans pay more than what Betterment charges today, but they don't have to. Our firm provides asset custody, participant recordkeeping, third-party administration services with a Vanguard fund lineup for under 0.40% per year. That's less than half what Betterment charges. And we've been in business since 2004!
Reason #2 – Expenses
The number #1 rule of delivering low cost 401k services is controlling expenses. Betterment is a highly leveraged company doing business in an expensive city – NYC. You need to sell a heck of a lot of small business 401k plans to overcome that sort of expense.
Reason #3 – Experience
In their Tips For Selecting And Monitoring Service Providers For Your Employee Benefit Plan, the DOL says "selecting competent service providers is one of the most important responsibilities of a plan sponsor. The process of selecting service providers will vary depending on the plan and services to be provided. To assist business owners in carrying out their responsibilities under ERISA to prudently select and monitor plan service providers."
I think 401k fiduciaries will have a hard time making a case for a startup 401k provider w/ an untested recordkeeping platform. It's my understanding Betterment has developed a proprietary recordkeeping platform – a risky proposition given the complexity of 401k recordkeeping.
Now, I am grateful the Betterment launch has raised the profile of small business 401k provider alternatives. The smallest 401k plans have been underserved for decades by pricey insurance or mutual fund company products – but that has changed. Plans of any size can access low cost administration services and investments. They just need to know where to look.
Matt
January 29, 2016 — 6:24 PM
Does this strike anyone else of being this generation's financial engine? Which launched in 1997 i believe or earlier and now 20 years later is barely profitable after raising hundreds of millions? Not so much as a criticism, but feels a lot like them. Curious of any viewpoints
Gene Chaas, CFA
January 27, 2016 — 8:10 PM
And these are better than the low cost target funds, how? "New and improved"? I can't calculate a NPV of that.