Why Lightyear's purchase of AIG Advisor Group isn't a Cetera-type fixer-upper case and how Donald Marron will respond accordingly
The New York-based private equity firm picked up ING's brokers in 2009 for a song after market meltdown but AIG networks has intangible value as a survivor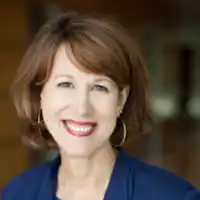 Valerie Brown: AIG products don't and won't get special treatment.
---
Stephen Winks
January 27, 2016 — 9:18 PM
In an industry evolving from product sales to advisory services, innovation is an imperative. The question is will AIG adapt and assume market leadership in advisory services in a meaningful way..
SCW
---
Related Moves
January 21, 2023 at 5:03 AM
---
December 20, 2021 at 11:59 PM
---
---
Mentioned in this article:
Aite Group
Consulting Firm
Top Executive: Frank Rizza
FA Match
Consulting Firm, Specialized Breakaway Service, Recruiter
Top Executive: Ryan Shanks
---
---