Craig Iskowitz: The market is talking and they see their assets going down. The smaller account sizes are becoming the long tail for the wealth management business.
Brooke's Note: There is a natural tension between manufacturers and distributors and you can feel that tension here as Schwab and other RIA custodians wrestle with mutual fund makers over account minimums on their NTF mutual fund supermarkets. To Schwab's credit, it is trying to smooth some the jagged edges of policy off of OneSource by publishing minimums instead of doing what TD Ameritrade and Fidelity do — letting mutual fund manufacturers call the shots on minimums. Still, it seems Schwab is allowing some inconsistency of minimums, too. It only claims the listed OneSource minimums apply to "most" funds on its no-transaction-fee mutual funds. All this tension is only heightened by the fact that the mutual fund pie is shrinking, both in terms of assets invested and profit margins — and OneSource took a big hit in 2015. Again, kudos to Schwab in being transparent with the details here — something that its competitors are, at best, being coy about.
In the midst of a sharp reversal of its asset level, Charles Schwab & Co. is drastically slashing account minimums on most OneSource mutual funds — a dramatic move aimed at drawing more investors to the no-commission platform.
The San Francisco-based brokerage announced that it has reduced the minimum investments on in OneSource to $100 from $2,500 — a 96% decrease. After the first investment, additional investments can now begin at $1 down from $500 — a cut of 99.8%. Schwab will continue to demand the old $2,500 minimum on certain mutual funds that are managed by companies that refuse to lower their own minimums. Schwab declined to say which companies are participating in the new minimums other than to say "most."
An industry source, who asked not to be named, says they spoke with executives of two of the mutual funds with among the largest presences on OneSource and confirmed they are not lowering their minimums on Schwab's platform. One of the firms is keeping its minimum at $2,500, according to the source.
Still, Schwab is lowering minimums on 95% of its OneSource funds — including many cases where the fund companies themselves are holding firm on their own minimums, according to Greg Gable, spokesman for Schwab. Schwab is able to use its scale as a distributor of funds to good effect — doing omnibus trades then divvying up the orders among investors. Gable declined to respond to requests about why this omnibus approach isn't being applied to all funds. "More than 95% of firms in MF OneSource have lowered their minimums to $100," he wrote in an email.
Other sources say they do not know of instances where Schwab does more than a straight pass-through of mutual fund manager minimums.
Schwab's Mutual Fund OneSource assets fell 11% in the last year from $234.4 billion at the end of 2014 to $207.7 billion at the end of 2015. The assets dropped consistently each quarter last year. For instance, Schwab's OneSource assets fell 1.4% from $210.7 billion at the end of the third quarter of 2015 to $207.7 billion at the end of the fourth quarter. See: Why ETF sponsors are ponying up big fees to get on Schwab's ETF OneSource in a bid for access to ticket-averse RIAs.
Fidelity declined to say whether its NTF assets rose or fell in 2015, though spokeswoman Nicole Abbott said in an email: "At Fidelity, cumulative flows for the past three years are positive for NTF funds."
Generally, Abbott says, minimums are $2,500.
Catering to small accounts
Schwab is playing defense with this move in an effort to hold its ground using with the lower account minimums, says Craig Iskowitz, CEO of Ezra Group LLC, a management consulting firm in East Brunswick, N.J.
"They are seeing pushback in the assets. The battle lines are drawn and they don't want to cede any ground to anyone. They do see a trend and they're trying to get ahead of it. Schwab invented the self-directed marketplace and they're the leaders. The market is talking and they see their assets going down. The smaller account sizes are becoming the long tail for the wealth management business. Everyone used to want the million-dollar account and now people realize money can be made on the small accounts."
Gable says the move codifies what has already happened behind the scenes.
"A large and growing majority of mutual fund companies have been enabling smaller investments on an exception basis over the years. In some sense, this is not really new; just formalizing a frequent practice of exceptions," he writes in an email.
These new minimums apply to Schwab's retail investors. In general, the large majority of these funds have been available to RIAs at low minimums for years.
How low can they go?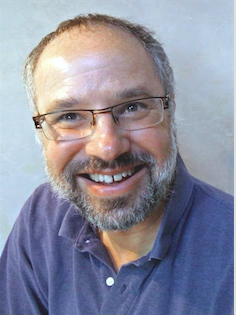 Nicholas Gerber: It's a great thing.
This isn't a defensive thing at
all.
The robo-advisor factor is surely a part of Schwab's calculus in changing the OneSource minimums, says Tim Welsh, president of Nexus Strategy. He points out that Wealthfront Inc. and Personal Capital have dramatically lowered minimums of late and that this practice will not add substantially to the cost of Schwab Advisor Services and other custodians precisely because of the inherent automation. See: Schwab spills robo-beans to Wall Street, including a Schwab Bank wrinkle, cannibalization rates and the algorithm's distaste for OneSource funds.
TD Ameritrade declined to disclose minimums on its own no-transaction-fee platforms.
Meanwhile, Fidelity has 3,438 NTF funds open to new investors. And, Fidelity has 11,681 total funds open to new investors.
TD Ameritrade spokesman Joseph Giannone says his firm has championed lower minimums on behalf of clients for years — with mixed success.
"We've always worked proactively to address investment minimums with the numerous mutual fund companies that have funds on our platform. Many fund companies have agreed to lower their minimums, and in some cases waive it completely, depending on account type, for both initial and subsequent trades. In some cases, fund managers allowed aggregation at the advisor level to meet certain minimums."
40 off the top
Known as one of Chuck Schwab's great innovations, Schwab's OneSource program dispensed with immeasurable hassles for investors — and for RIAs — by putting so many funds at investors fingertips with one account and without any upfront fees. See: Schwab makes play for ETF-distribution domination but not without risks.
The program has proved a treasure trove for Schwab, bulking up assets and generating profits. With Schwab taking a cool 40 basis points off the top, the revenue-sharing system has been a principal means of making profits from servicing RIAs. See: Schwab and T. Rowe Price finally strike a OneSource deal with help from an ex-Fido exec.
RIAs generally pay no fees for custody with Schwab Advisor Services — or any other custodian for that matter as other custodians like Fidelity Clearing and Custody and TD Ameritrade Institutional followed with their own no-transaction-fee programs to similar effect. See: TD Ameritrade's raised its NTF fee to mutual funds and analysts believe rivals may hike theirs, too.
Firewall
Schwab is acting from a position of strength in lowering account minimums, says Nicholas Gerber, president and CEO of United States Commodity Funds, which has $4 billion in managed assets.
"Schwab's lowering the minimum. They're not doing it out of desperation. They want to encourage more people especially now to invest. Having a lowered minimum will help millennials get involved in the stock markets and OneSource. It's a great thing. This isn't a defensive thing at all."
But Iskowitz is convinced Schwab realizes it is losing assets and wants to protect itself especially from the predators — i.e. low cost robos — that could woo away clients.
"They wanted to put a firewall around their business," Iskowitz says. "You can't get much lower than $1. They want to protect the business from robo advisors. They're trying to get ahead of the curve now." See: With RIAs deliberately not in mind, Fidelity Investments launches Fidelity Go, a robo-advisor with the human touch of Vince Gubitosi.
ETF ace
One way Schwab stays ahead of the curve is its embrace of ETFs, a sector in which it is able to claw back profits with up-and-coming ETF OneSource and by creating its own ETFs with Vanguard-like fees. See: RIA custodians charge steep new ETF-related fees that can range into the tens of thousands of dollars for big trades and advisors are working to deal with them .
ETF OneSource's platform had $16.1 billion in assets in the fourth quarter of 2015, up from $15.4 billion in the third quarter and up from $14.7 billion or 9.5% for the last year.
Assets in Schwab's proprietary ETFs totaled a record $39.7 billion, up 48% from December 2014. The firm expanded the ETF OneSource platform to offer five more ETFs at quarter-end.
But the lowering of minimums on OneSource confers ETF-type benefits on mutual fund investors — namely the ability to invest small amounts.
"By committing a smaller amount, they can help to alleviate investor concerns about market timing, especially in volatile markets," writes Gabel. "They can make it easier to branch out beyond a single asset-allocation fund solution; they can provide exposure to areas of the market that were previously inaccessible with smaller investment amounts; and they can help investors who want to start — or continue — an automatic investment plan."
---
Related Moves
---
September 10, 2019 – 10:52 PM
---
---
Mentioned in this article:
---
---
---