Brad Bickham: We gained geography, great partners and another investment strategy.
Brooke's Note: Whenever we see a big deal like this involving two RIAs forming into one, there seems to be a common unspoken denominator — a spontaneous courtship, often spurred by knowing each other from study groups or conferences. These are two environmental conditions that engender cultural trust that are hard to manufacture in M&A shops. In this case, Sargent Bickham Lagudis and Colorado Financial Management got to know each other by proximity but also by having a shared custodian and portfolio accounting software in Schwab Advisor Services and Schwab PortfolioCenter. But this article of two seeming RIA soul mates finding each other is also something of a cautionary tale of just how much has to go right to make it all work and how some of that seems to depend on serendipity combined with geography and custody as destiny.
In a $1.25 billion RIA combination of textbook perfection, there was a casualty — 11-year-old Charlie Bickham.
As if it wasn't bad enough that his father wasn't a fireman, a Denver Bronco lineman or ski instructor, Charlie's father, Brad Bickham, 53, is a wealth manager — a demoralizing title mitigated only slightly by having the Bickham name emblazoned on the door of his offices.
Charlie experienced a final blow of disillusionment when his dad broke it to him that the family name was being removed from the company Binkham cofounded: Sargent Bickham Lagudis, which manages $1 billion.
Even worse, Charlie's dad's firm is taking the name of Colorado Financial Management even though it has only $250 million AUM.
"I've quipped before that the most disappointed is my son," Bickham says. "I might take the old sign and hang it up outside our house."
Hired executive gun
The good news, for some adults, is that the deal that subtracted the moniker will, if all goes to plan, enhance the family's financial future.
The leaders of Sargent Bickham Lagudis had been looking to grow for a while, particularly in northern Colorado, which, in the last decade, has attracted new residents and employers in the technology, healthcare and oil and gas industries.
The firm laid the groundwork for this deal in 2014 when it brought on hired executive gun. Richard Lawrence was most recently the president and CEO of the University of Colorado Foundation and also served as its chief operating officer. Before that, Lawrence held senior management positions in finance, operations and retail bank management at Vectra Bank and Bank One.
"Rick's experience will be invaluable in helping our company to continue to grow and thrive. Our assets under management are now almost $900 million and our clients number nearly 400. The complexity of our business has grown to where a seasoned professional manager like Rick Lawrence is essential," Bickham said in a 2014 release related to the hire.
Not only Lawrence's experience, but his connections proved pivotal for this deal.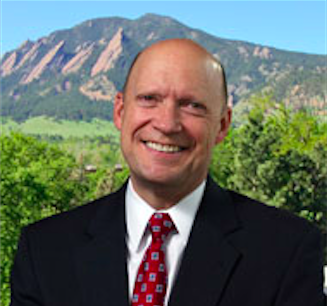 "I have known several of the senior staff at SBL for many years and Colorado Financial Management, 35 miles north of Boulder, is at the epicenter four growing northern Colorado cities — Fort Collins, Loveland, Greeley and Longmont. All four towns have experienced massive growth spurts." See: What I learned about our industry's toughness, endurance and character across four peaks, 28 miles and 7,500 vertical feet in Aspen.
Tête-à-tête in Boulder
Bickham, who served as president of his firm since 1999, has kicked himself upstairs to chief Investment officer and chairman and will now focus fully on portfolio management and investment research.
The connection of the two firms was almost eerily copacetic.
"This is one of those rare instances where we sat down together in Boulder and laid out the strategic intent and goals and objectives and found that nearly everything was aligned," says David Selig, of Advice Dynamics Partners LLC, who advised Sargent Bickham Lagudis. See: Two RIA M&A firms merge — sort of — when they're not competing head-to-head.
Second try, three locations
Indeed, Bickham had known the advisors at Johnstown, Colo.-based Colorado Financial Management for years and even discussed a merger with them back in 2007. The timing wasn't right, but this time around the firms found they had much in common, including their custodians, technology and the fact that CPAs started both firms.
Sargent Bickham Lagudis was founded 28 years ago by CPA Mike Sargent, who retired in 1999. As negotiations progressed, BIckham — who was one of the original employees of the RIA, and his colleagues realized that taking the name of the smaller firm would reflect their intention to grow into a state brand. The other partners are Chris Lagudis, 58; Patty Meneley, 56; Meagan D'Angelo, 37; and Luke Daniel, 37. Lawrence, 58, is president, but not a partner.
The firms declined to offer the specifics on the deal. The newly combined RIA has 27 employees and seven partners in three locations: Boulder, Denver and Johnstown.
Colorado Financial Management was founded by CPA Gary Premer in 1991. He retired in November 2014. Current partners are Josh Miller, 50; and David Eads, 32.
Greater good
"It was really lucky for us. It's one of those things that even though they're the smaller company that name matched up to where we wanted to take our company," Lawrence says.
"When you look at where we wanted to go, it was an opportunity to have a name that matches up to the future. It's simple and straightforward. Colorado is a high-growth state."
Getting a toehold in North Colorado was important for the RIA, says the bank retailing expert.
"There are a lot of positive things happening there. There's population growth and a lot of successful areas. It's a wonderful market for our kind of business. As we looked to the future, that was one area that we felt was a great match for us in Northern Colorado." See: Ken Fisher keeps expanding his $42 billion RIA empire despite UHNW head winds.
Bricks and torture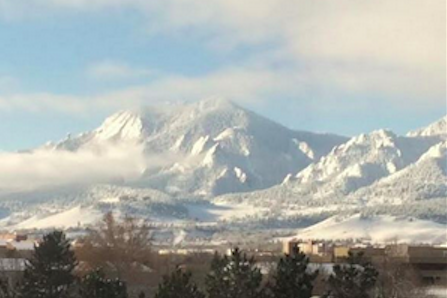 The combined firm is open to new acquisitions — and not just within the borders of the Centennial State.
"We're not going to be a merger machine but clearly this market has opportunities for us. We'll be looking for the right choices. We're not going to be one of those companies that just accumulates," Lawrence says. See: Enter the deal makers: RIA M&A firms are hiring furiously — even without a deal boom.
"There are probably more deal opportunities out there will be a number of them that fit with what we want to do and where we fit in the market. The driving force is finding clients that match up with what we do making sure we can be effective."
Bickham echoes the sentiment. "The reasons we did this is because we gained geography, great partners and another investment strategy. We'd consider other opportunities if they have similar kind of things that we'd gain."
Twice the strategy
Before the deal, the two firms employed different investment strategies. This will be a boon, not a hindrance, to the combined entity as clients will now have access to all options, the executives say.
Sargent Bickham Lagudis has focused mostly on individual stocks, bonds and actively managed ETFs for its 425 clients. Colorado Financial Management has focused more on tactical asset allocation using index funds and ETFs for its 250 clients. See: Fleet-footed RIAs storm into the active ETF market as fund giants tie pretzel dough.
"We've got a menu for clients and this is adding another menu option," Bickham says. "When it comes to the general philosophy of taking care of clients and general planning needs, we're on the same page."
About 85% of Sargent Bickham Lagudis' clients are families and individuals and 15% are non-profits. The average client has $2 million in assets but there are some clients with $10 million to $20 million in assets. Colorado Financial Management clientele is composed mainly of families.
Crash derailed deal
The fact that the deal is being done eight years after it was first broached shows how patience can pay off, say Bickham.
"Gary Premer had sought advice and had been referred to Mike Sargent since we had executed a successful transition in 1999. Mike Sargent suggested Gary Premer get in touch with me as there might be some common ground. We had a couple of meetings, but everything was put on hold after the financial crisis began. I saw Gary again a few years later at a Schwab conference. We both expressed an interest in continuing a dialogue, which we did off and on through 2013. In 2014, when Rick Lawrence joined we determined that growing through acquisition/merger was one of our strategic objectives, and I told Rick about Colorado Financial Management. The ball really got rolling in late 2014 early 2015." See: Dan Seivert drops M&A data bombshell at his Dealmakers Summit to gasps.
It helped that the firms' custodians and technology jibed. Sargent Bickham Lagudis uses Schwab Advisor Services, Fidelity Institutional Wealth Services and TD Ameritrade as its custodian s. Colorado Financial Management uses Schwab. Both firms use Schwab's desktop PortfolioCenter and Junxure's for customer relationship management.
"It made the combination much simpler on the internal side," Lawrence says. "It was really a good fit for us to combine and become more efficient at handling smaller accounts."
Bickham agrees.
"That was one of the attractions as well….This was definitely an attraction for us to come together and we figured it would make things easier. See: Schwab PortfolioCenter may be poised to shed its utilitarian image.
---
---
Bonnie sheline
Mr Bickham made a whopping .6 on a cool million portfolio in 1 1/2 yrs. plus created a headache of tax implications due to excessive trading and mostly at a loss. Thanks but no thanks..........