Steve Cucchiaro: I have to say that I've particularly enjoyed entrepreneurial experiences.
Brooke's Note: When Steve Cucchiaro sold Windward to Schwab for $150 million in 2010, he was the envy of many money managers — and had Schwab to thank for so much. Not only had they given him a handsome liquidity event but much of the $4.5 billion Windward gathered came through Schwab in the first place. But as much as managers were all envying him, he was looking back out at them with envy, too. What he explained to me is how nothing beats the joys of establishing a team, a culture and a unique way of investing — things money can't buy. Or can they? Now Cucchiaro says he has taken virtually every penny of the Windward/ Windhaven take and put it either toward capitalizing a new firm or seeding its managed assets. A year of seeing old friends, traveling and getting back into competitive sailing was plenty. See: Scott Leonard's 2-1/2-year boat odyssey around the world is followed by split with his partner. It's a reminder of how great this business is and how sailing off onto the horizon after a succession plan should be questioned as the holiest of grails.
Stephen Cucchiaro is back and loaded for bear.
The dean of ETF management founded Windward Investments in 1994 and sold the company to Schwab in 2010 for a cool $150 million. See: A look inside Schwab's big deal with a small asset manager.
Schwab renamed the firm Windhaven and Cucchiaro departed it a year and a half ago and was replaced by Liz Ann Sonders, chief strategist of The Charles Schwab Corp. See: With Stephen Cucchiaro out, Liz Ann Sonders takes the Windhaven reins.
Now Cucchiaro, 63, who cooled his heels under a noncompete contract after leaving Windhaven, has started 3Edge Asset Management in Boston, just as that contract expires. There are some striking similarities between 3Edge and the old Windhaven: it's mostly an ETF manager and the seven staffers currently onboard are Windhaven founding alumni.
Though Cucchiaro says he has "a lot of great friends and tremendous respect for Windhaven and Schwab," he is quick to add that he could hardly wait to get back in startup mode where he has control of aspects of business that can get lost in a big corporation.
"I have to say that I've particularly enjoyed entrepreneurial experiences," says Cucchiaro, adding that what he likes about independence is the opportunity to fine-tune a culture that captures the semi-paradoxical elements of fierce competition externally with intense cooperation internally.
Central parking
Another opportunity this do-over allows Cucchiaro is to reinvent how he invests — in his case from mildly passive to mostly active, from bottom up to more top down and from U.S. focused to a more international orientation.
These strategies will be deployed in the service of catch mega-moves where he believes there is a causative common denominator — specifically, central banks. To a certain extent, Cucchiaro blames the current U.S. stock-market malaise on the Fed exceeding its mission as a lender of last resort. But he believes central banks are highly effective when they act in that bridge-capital capacity and, accordingly, will be on the lookout for instances where central banks are bound to intervene constructively.
"We have had unprecedented intervention into the economy by central banks to the extent that would have been hard to imagine seven years ago. The monetary stimulus was intended to raise economic growth but was more successful in raising asset values. In some areas, valuations have robbed from the future so it will be harder to make an absolute return," he says. See: As Windhaven assets head moonward, Stephen Cucchiaro keeps right on warning of falling skies in New York
Boutique advantage
Cucchiaro is so certain about his approach that he's taken all his winnings from the Windhaven sale and placed them under the management of his new firm. Though he declined to even offer a ballpark amount, it is conceivable that it exceeds $100 million given that his sale of Windward yielded $150 million and that he was likely paid a handsome amount to run the firm during the next four years.
That said, 3Edge's ADV currently shows zero managed assets.
Cucchiaro's confident move back into the business is grounded in the laws of physics as pertains to asset management. says Ling-Wei Hew, Morningstar Inc. analyst for ETF managed portfolios.
"I think what happens is when you have a boutique manager in this space, as opposed to a large corporation, your clients are tied to the people," he says.
Ill 'Wind'
The "people" factor looks good thus far if you go by his hires. Joining Cucchiaro are several key employees from Windhaven's earliest days who either left with him or jumped shipped soon after Schwab purchased the company.
Robert E. Phillips and DeFred Folts were two of the first hires last time round, and each served over a decade on the company's investment committee. Phillips left in 2012, but Folts stuck with the new Windhaven up until Cucchiaro left in 2014. Kristi Hillyer, 3Edge's CCO, was also a client services manager at Windward from 2003 until the Schwab purchase in 2010.
Cucchiaro has mathematics degree from the Massachusetts Institute of Technology, an MBA from the Wharton School of the University of Pennsylvania, and was a technology entrepreneur, not to mention an Olympic-grade sailor. See: As Windhaven assets head moonward, Stephen Cucchiaro keeps right on warning of falling skies in New York.
He stayed on at the company as Schwab changed its name to Windhaven and AUM nearly quintupled to $19 billion by early 2014, when he abruptly left the firm. Liz Ann Sonders replaced him at the top. A Schwab spokesman, Greg Gable, wrote in an e-mail at the time that, "Steve decided to leave for personal reasons." See: With Stephen Cucchiaro out, Liz Ann Sonders takes the Windhaven reins
The founder's departure coincided with the company's peak asset levels. Since Cucchiaro's exit, AUM has plummeted about 40%. Yesterday, Schwab disclosed that Windhaven had just $11.9 billion under management as of Dec. 31, having lost $4.3 billion in the prior twelve months. (The firm's ADV claims the firm has $16.2 billion in AUM but hasn't been updated since the end of 2014.)
Options an option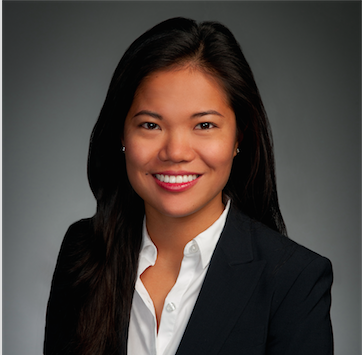 Whereas Windhaven was geared to grow into an asset manager for the mass affluent, 3Edge currently resembles a family office built out of two separately managed accounts and a hedge fund, which also accepts outside investors. See: Reading between the lines of Schwab's 2014 earnings release to understand investor indifference.
Cucchiaro says he has not yet prospected for clients.
The smaller, more concentrated client base has allowed the firm to adopt some investing techniques that might be a little harder for Schwab brokers to sell across the table.
Indeed, Cucchiaro says 3Edge is ready embrace every esoteric instrument of high finance if it helps.
3Edge has two products: separately managed accounts and a private investment fund (what an RIA calls a hedge fund). According to Cucchiaro, SMAs will only use ETFs, but the firm's private fund has greater flexibility. It may buy swaps, currencies, options, gold and other "hard assets." It can also use leverage if Cucchiaro and the investment team have high conviction. See: 4 reasons to use options — and 4 more reasons why you should think twice.
The firm's ADV says the fund charges a 1% annual management fee on top of 15% of net profits up to an undisclosed "high water mark."
"I'm just as much as ever about managing downside risk, but now I have more room to be more tactical," says Cucchiaro. See: The hedge fund legal elite meet in NYC to wrestle with a terrifying new threat — RIA-like accountability.
Minimums start at $1 million for the fund and $500,000 for the SMAs. Fees for an SMA range from 80 to 50 basis points depending on account size.
Game theorist
Another major break with the Windhaven philosophy is the firm's investing paradigm. Cucchiaro is convinced that after the financial crisis and its aftermath, asset managers need to look at the market differently in order to systematically make money.
With this in mind, Cucchiaro and the 3Edge investment committee use multi-player game theory to predict movements in the marketplace by public and private actors, such as the world's various central banks. He hopes to use his approach to identify undervalued asset classes and or regions that are primed for a lengthy appreciation streak.
"It's not enough just to follow the fundamentals of the market anymore," he says. Savvy portfolio managers also need to take into account investor behavior and economic factors. See: After a wait, Schwab has a program for alternative assets.
So far in 2016, Cucchiaro says 3Edge has adopted defensive positions and sees limited upside in U.S. equities at current levels.
'idiosyncratic' bugs
Cucchiaro is reentering a managed ETF market in turmoil. After a hot stretch, assets in the managed-ETF segment have declined for five consecutive quarters. At the end of September 2015, total managed ETFs were just $75 billion, down from a peak of $103 billion at the start of 2014. The blow-up of the largest ETF manager, F-Squared, has hurt. Windhaven's fall from its peak has done its part to add to the declines.
Chicago-based Good Harbor Financial suffered rough fund performance of late and Wellesley, Mass.-based F-Squared Investment's assets plummeted after the SEC announced it had exaggerated its backtested returns to lure in assets. Of course, F-Squared also had abysmal returns during the first half of 2016. Its $280 million worth of remaining AUM, 1% of its pre-scandal peak, was sold to Broadmeadow Capital last year for less than $5 million during bankruptcy proceedings. See: Bean Town Brahmins — ex-Windhaven execs — may pay as much as $100 million for F-Squared remains
Windhaven, meanwhile, owns the industry's three largest "strategies," in the wake of the even more pronounced asset declines at these two firms. And it too is showing serious signs of investor discontent.
Schwab's Intelligent move
3Edge is up front about the fact that it does not yet have a track record with which to wow potential investors. However, Its ADV claims that its managers have used "strategies similar to some of the strategies described herein in connection with other private investment funds or securities firms for several years."
From 2001 to its sale to Schwab in 2010, Windhaven grew assets 56% annually on average. From there, Schwab's branch brokers took over and pumped AUM up to $12.5 billion in two years, and to $19 billion after four. See: Schwab's purchase of Windhaven made its asset growth soar — and RIA assets may be the afterburners
Of course, parent company brokers may have found another, cheaper managed ETF portfolio service under the Schwab brand to sell clients — Schwab Intelligent Portfolios. It has added $5 billion, though Gable said in an earlier interview that most of those assets come from self-directed accounts. See: In a six-month-mark reality check, Walt Bettinger recasts Schwab's retail robo-advice as a 'tool' — but a handy one
Gable also wrote that Windhaven's falling assets were not surprising the parent company.
"Windhaven is designed to provide downside protection, so naturally when the US market is up by so much, as it was for a long period, some investors seek alternative solutions. Additionally, some outflows during the summer of Steve's departure occurred — not atypical with the exit of a legacy founder who had longstanding relationships with a number of large, institutional clients — which coincided with a three-year period of US markets outperforming globally diversified strategies, driving additional outflows."
---
Related Moves
February 28, 2020 – 11:09 PM
---
---
---
Mentioned in this article:
---
---
---
Michael R
January 21, 2016 — 4:37 PM
No discussion of the poor relative performance of Windhaven prior to departure at Schwab.
Now increasing fees to be 15% of profits…. for ETF exposure. Good luck doing well with that structure.
Liz Ann Sonders the permabull took over late in a bull market.
The entire thing is just kind of classic.