Vanguard's arid Scottsdale, Ariz. plant, where most Vanguard advisors are stationed.
Brooke's Note: I said yesterday that nothing "RIA" is hot. Jan. 11 is history; Vanguard's RIA is sizzling hot. The Malvern monster adds every month what similarly modeled Personal Capital has in total at $1.6 billion. See: McKinsey: Robo-advisors have a cloudy future but 'virtual advice' delivered by 24-hour super-centers with experts and algorithms will win the day. Its beauty is its simplicity, few conflicts (albeit with closed Vanguard architecture) and low, low cost. Still, the world is moving fast and Will Trout is already gaming out how this Vanguard offering will do against Fidelity Go, particularly if the Fido robo is able to put eMoney planning into the mix. But for now, Vanguard's RIA can be taken for what it is — a runaway freight train, with humans at the switch.
The Vanguard Group Inc.'s under-a-year-old, semi-automated retail wealth manager has added $10 billion assets to its coffers in just six months.
As of Dec. 31, 2015, Vanguard Personal Advisor Services, the wealth management unit of the Malvern, Pa.-based fund giant, oversaw $31 billion client dollars — a 46% jump from $21.2 billion as of June 30. See: Vanguard's white-hot 'hybrid robo' just added $4 billion in three months — a heat that may cast a chill on 'pure' robos.
The acceleration coincides with the division's emergence from beta status in May and the technology upgrade that was completed at about that time to add a stronger automation component to the program, enabling investors to follow the progress of their plans without picking up a phone. See: How Vanguard Group's robo-countering effort got to $1.3 billion of AUM so easily and why its future seems bright.
From March 31, 2015 to June 30 of that year, VPAS assets grew from $17 billion to $21.2 billion, or about $1.3 billion per month.
The growth of Vanguard's RIA comes as no surprise to Michael E. Kitces, publisher of The Kitces Report.
"I've been saying all along that Vanguard is the single greatest threat to independent RIAs that we've ever seen," he writes in an email. Kitces is a partner at Pinnacle Advisory Group in Columbia, Md. For the Kitces article on Vanguard's "disruptive" RIA, click here
May I refer you to…
VPAS plans to build on its 300-advisor headcount — a level it's been at since June.
"I would say we're continuing to grow," says Vanguard public relations communications associate Katie Henderson.
On average, VPAS advisors manage about $100 million.
Still, the growth can hardly be said to come at the expense of RIAs.
"I would say the vast majority of our clients in Personal Advisor were clients of Vanguard," says Henderson. "There's where our focus has continued."
Vanguard isn't winning many assets from independent RIAs, who hold about $1 trillion of Vanguard assets, according to the firm's estimate.
Vanguard was able to accelerate growth of VPAS by its modification of an old program. Less than $10 billion of the $31 billion in assets VPAS now has were inherited from the firm's legacy offering, Vanguard Asset Management Services, where fees were more than double and where only clients with $500,000 or more in assets could participate. The current program costs 30 basis points and investors must pony up a minimum $50,000 to enroll in the program. See: What Vanguard revealed under webcast pressure about its phono-robo's vulnerability.
Vanguard harvests accounts existing clients to VPAS on its website and by phone. For example, if a client calls asking for advice about their account, the customer service representative will suggest Vanguard Personal Advisor Services as an option.
"We're opening to a much larger swath of clients," Henderson says. She declined to say how many clients are currently part of the program.
On closer inspection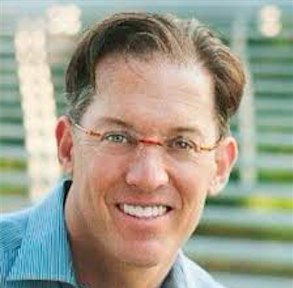 Will Trout: Thirty bps is still
a lot to pay for what
is essentially canned or mass market
advice.
But although Vanguard is undermining the industry's status quo, it may soon face threats of its own, according to Will Trout, senior analyst with Celent LLC.
"I think Vanguard has found a niche in that it provides what appears to be personalized money management services at a cost the middle American investor finds reasonable," he writes in an email.
Looked at from another point of view, however: "Thirty bps is still a lot to pay for what is essentially canned or mass market advice, i.e. asset allocation with a little gloss coming from the lips of the advisor who, despite the CFP, is not providing investing planning services, much less holistic financial planning services." See: FutureAdvisor responds to Schwab's market entry with a truly free offer and big backing from Fidelity and TD Ameritrade.
Trout continues: "Say, for example, I invest $3 million with Vanguard: Once the fund fees come in I'm playing $10,000 a year in fees. I think in short order portfolio management services will be fully commoditized, and wealth managers will be expected to provide a lot more advice for less money. I'm thinking a next-gen robo- advisor that offers the functionality of a UMA and the planning capability of advanced planning software. Indeed, that is what I believe Fidelity will ultimately seek to achieve with [by integrating eMoney]. At that point, the wirehouses (and not just the white-bread firms like Vanguard) will really have something to worry about. See: With eMoney in its back pocket, Fidelity Investments won't exercise its option to continue Betterment deal as it nears launch of its own robo.
Given the increase in robo offerings, Henderson says it is important for investors and advisors alike to scrutinize offers carefully.
"There are some differences in what folks in the industry are offering. Anything with lower cost and [lower] complexity is good for investors. But they do need to do their homework in terms of what is being offered and what is being presented as well," she says. See: How RIAs can compete with super-RIAs, robo-RIAs and the 'phono'- and faux-RIA market of 2015 and beyond.
Cheaper, simpler
The Charles Schwab & Co.'s robo offering grew to $5.3 billion in total assets as of Dec. 31, 2015, up from about $4.1 billion at the end of 2015's third quarter — an increase of 29%. The effort was launched last March. See: After Schwab robo launch, Trizic phones leap off the hook as Wall Street brokers and bankers come calling — and VCs write checks.
Schwab spokesman Greg Gable notes that the average growth per quarter has been about 32% of late. See: Schwab's robo launch stimulates sign-ups at Betterment and Wealthfront — and itself. Schwab also wins most assets to its de novo program from its legacy programs, including Windhaven where assets continue to decline. Clients of the Schwab robo have access to Schwab call centers 24/7.
Heavy on the robo
Vanguard considers the advisor factor critical.
In terms of automation, Henderson describes her firm's approach as a hybrid. Clients don't open an account without the assistance of an advisor. In order to become a Personal Advisor client, the client fills out an 15-questions questionnaire online and then has an initial consultation with an advisor over the phone or via video conferencing, which shapes the financial plan.
A client may go online and review his or her account at any time, but that is the extent of the online client experience. See: How exactly Vanguard Group — with a dash of robo and lots of mojo — went from a virtual unknown in wealth management to posing a threat to Merrill Lynch.
"Our advisors work with clients on the phone and on video conference. It's on an as-needed basis. In general, we believe in the role the advisor brings and the value they bring. We think they can be a real behavior coach," says Henderson.
---
Related Moves
---
January 12, 2022 – 3:13 AM
---
---
---
Mentioned in this article:
Kitces.com
Consulting Firm
Top Executive: Michael Kitces
---
---
---