Steve Wagner (center): I think there's something really cool about working with families.
Brooke's Note: This breakaway story picks up on several evolutionary themes we cover here at RIABiz: Corner office breakaways, UHNW clients, modernization of family offices, Addepar's advancement, Pershing's RIA custody-cum-BNY Mellon apparatus and Dynasty Financial Partners as an orchestrating force. It's also interesting to see who is in bed with whom these days. The Dynasty-Addepar combo is particularly striking because it represents an East Coast-West Coast spectrum of capabilities and hairstyles — but keep in mind that Shirl Penney is from Maine and Eric Poirier is a New Hampshire native.
In creating a mental picture of a trust fund baby you might conjure up an 18-year-old denting dad's Porsche or a 35-year-old who manages a Napa vineyard from the French Riviera.
But for an RIA serving extended ultrahigh-net-worth families in which individuals own different percentages of a trust or limited partnership, the image is black and white: back-room workers futilely trying to populate Excel spreadsheets with outdated data by hand. See: Are ultra-high-net-worth clients really worth it?.
That is to say that circa 2015 it's not enough to tell a trust-endowed family how rich they are as a group that gathers round a table once a year to eat turkey. Today, each family member wants a report on their personal wealth and how well it is performing as a series of investments.
There's no "we" in wealth.
What's ours is mine
Back when Steve Wagner and his son Michael Wagner managed 35 ultrahigh-net worth family-office clients with a combined $1.4 billion of assets for Merrill Lynch's elite Private Wealth Advisors Group, they couldn't effectively break down the percentage of trust assets for each family member. See: How a software-flummoxed ex-Merrill Lynch private banker set up shop, invented his own dashboard and is selling it to top RIAs.
This father-son team is the latest breakaway managed by New York-based Dynasty Financial Partners. Father Steven, 63, and son Michael, 31, resigned Friday from Merrill Lynch's Private Wealth Advisors Group — so much for Labor Day lassitude — and are forming Omnia Family Wealth, a multifamily office firm in Aventura, Fla. Steve is CEO of Omnia Family Wealth and has been named as one of Barron's top Financial Advisors on multiple occasions.
"I think there's something really cool about working with families," Steve says. "I think so much of money is emotional. Letting them shed that emotional baggage and let them go back to being a family." See: A crucial question for HNW clients: What is money for – and what should advisors do in response to the answer?.
Finding out that automating such an asset reporting process was possible in the RIA world was a revelation.
"We looked at the usual suspects and we utilized partners at Dynasty to get a good scope of what's out there and they helped us walk through this process. But when we saw Addepar my jaw hit the floor when I saw what it could do," says Michael, referring to the performance reporting software that teases out detailed ownership information from Mountain View, Calif.-based Addepar Inc.
Addepar's software has been baked into a broader offering of technology sold by Dynasty Financial Partners.
Working partners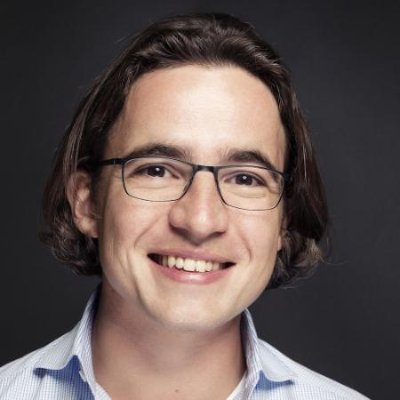 Addepar CEO Eric Poirier says Dynasty
and Addepar have now teamed up
on several breakaway deals.
His dad Steve agrees adding: "A client may want to know what part of a trust is attributable to his youngest son and most software can only look at it on an account basis and tell you exactly what is in the trust and won't do the math to tell you this person owns 8%. Now, at a push of a button, we can get the holdings of every member of the family and what's in the estate and what's out of the estate." See: The trusteed IRA: One tested method to maintain assets under management through the generations.
The leap in advisor efficiency can be measured in weeks of saved time, says Eric Poirier, CEO of Addepar. That factor has proven particularly crucial in recent volatile markets where UHNW clients want spot reports of their holdings and information on how their returns are shaping up relative to goals.
"It involved a lot of people and a lot of Excel — and it was error-prone and slow," says Poirier. See: Review: Nevin Freeman pops the Addepar hood to see what $50 million of coding can do for RIA software.
Omni's choice of Addepar has involved lots of work that is paying off, according to Shirl Penney, CEO of Dynasty.
"Eric and his team have been good partners — very responsive and have invested a large amount of time and resources to support our teams that have chosen Addepar as reporting partner. We are very excited to have them as partners."
Dynasty and Addepar have now teamed up on several breakaway deals, according to Poirier.
RIA chatter
Omnia is using Jersey City, N.J.-based Pershing Advisor Solutions as its primary custodian and Boston-based Fidelity Institutional Wealth Services as its secondary custodian. Pershing has the edge due to its banking programs — but without shackling the RIA to BNY Mellon. See: Pershing and BNY Mellon unveil a unified, 'dream' RIA and bank custody unit.
"What's so compelling about this model is even if a client is custodied at Pershing, we're not locked into doing everything with Pershing," Michael says. "We can ship out a loan and make sure we're getting the best deal for our clients. It comes back to flexibility to able to be truly on the side of the client and making sure we're dong what's right for the clients and their families."
Like Dynasty, Pershing has gotten a jolt by working closely with Addepar, according to Benjamin Harrison, Pershing's RIA sales chief.
"We refer business back and forth. [Sophisticated RIAs] talk to each other and we are mutually benefitting. Teams that are leaving the captive environment get to start with a blank slate," he writes in an email. See: Addepar slashes prices, opens up its architecture and shows RIA custodians some love as it confronts market realities.
Enemy of great is good
Better technology and the more open architecture of a Pershing-, Dynasty- and Addepar-based practice notwithstanding, the Wagners still bestow a good grade on Merrill Lynch.
"I have no problems with Merrill," says Steve. "They're good. This is just what we're looking for and we think what we're doing is better for our clients."
But while good is good, unbiased is better.
"Our ability to source services outside of the [parent custodian] is very powerful," says Steve. "You can't do this at large firms because you have to be restricted to their platform. It's the only way they can have institutional control over it. For our particular client set, it lends itself to people who want unbiased advice." See: How an under-the-radar UHNW performance reporting firm is taking on Addepar and Advent in a bid for RIA bucks.
A Merrill Lynch spokesperson declined to comment.
Untangling complex trusts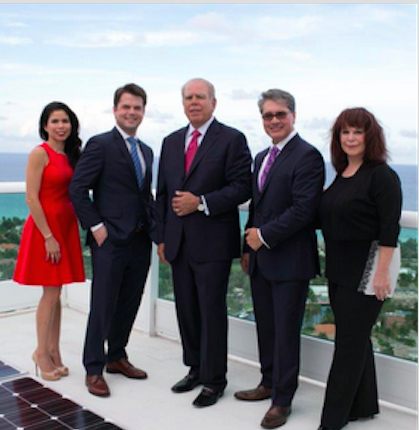 Omnia Group: [l-r:] Diana Torre, Michael
Wagner, Steve Wagner, Ivan Hernandez and
Cherie Cohen.
This Omnia team may be leveraging the still-exotic (to some) brand of Addepar, says one industry technology leader. See: After one year of 'eight-fold' growth, Addepar rotates Karen White out and an ex-SAP exec in.
"There's also the pure branding element to consider here — a newly independent RIA who wants to establish him/herself as 'ultra high end' needs proof points to build momentum in the market. Existing clients help, but so does branding oneself for the market you want to play in. Addepar's strong, high-end brand may be appealing to advisors who want to 'dress for the job you want, not the job you have.'"
But Michael says that wasn't a large consideration as his firm's clients are already successful and aren't looking for brand names.
"What really drew us to Addepar was the customization that you can accomplish with that system. With the types of clients we have, they really want the reporting to be on their terms. We want to really customize things. We deal with estate planning and complex trusts where we thought it was a real value for the clients."
While Penney isn't surprised by Omnia's decision to pick Addepar, he says there was no thumb on the scale on Dynasty's part.
"I think they picked Addepar because Addepar came out of the family office space and given that they're running a family office, they need to be able to report on illiquid assets, alternatives, partnerships and trusts. I think it made sense for them. But we're neutral on technology choices." See: Why a disconnect between reporting software and advisors to UHNW assets persists — and what makes the problem so thorny.
Three feet away
The Wagners have been keeping their eye on the independent industry for quite some time.
"We've always believed that in any field you're in, you need to stay abreast of what is going on and need to understand the trends. We've noticed this evolution and revolution in the space. As we reached out to different providers, we became convinced that this is where the future is." See: Wells Fargo targets tempting but treacherous UHNW market with Abbot Downing launch.
Steve says it is helpful that his father-son firm has advisors of all ages ranging from the 30s to the 60s. "A 30-year-old is not going to sit down and communicate with me the same way they communicate with Michael or the same way they communicate with Ian. We're able to have discussions with people of all ages." See: This father-daughter-son team survived 9/11 but divorced Wall Street altogether 14 years later.
The advisors at Omnia work with all of the clients with one level of service. There is no segmenting of clients.
Michael joined his dad in 2006 and Steve says that being able to set up a succession plan is much easier at an RIA than in a wirehouse.
"From my point of view it absolutely enhances the case that we have for building this business. We cover all generations and our clients are multigenerational. It was a natural fit for us to build out a true multifamily office environment where we could serve clients over several generations." See: Why shock-and-awe over low succession planning rates is unhelpful and distasteful.
In fact, Steve is now working the fourth generation of some of his families.
Fathers, daughters, mothers and sons
It's exciting for Michael too. "It was an incredible opportunity to work with my father. I know what a blessing it's been for me. [Having someone with] people skills to really be able to make a difference in people's lives is special [and] he sits three feet away from me all day." See: A quick take from a Harvard psychologist on how the obscenely rich can think about passing on a work ethic.
Penney also is convinced that the independent arena is the best place for family businesses. "There is something special about being able to build a business with your kids and designing and building it the way you want. It's a trend and we'll continue to see more father and son teams and father and daughters and mothers and sons. People think about the move to independence to ensure a succession plan. It's easy when you have multiple generations and they can take time on transferring equity in businesses."
Joining the Wagners at Omnia Family Wealth is Ivan Hernandez, 45, as co-founder and managing director. Diana Torre is director of client services and Cherie Cohen is director of operations. They all worked together at Merrill and before that at UBS.
---
---
Mentioned in this article:
Addepar
Portfolio Management System
Top Executive: Eric Poirier
---
---
---
Pete Giza
September 10, 2015 — 2:34 PM
Lisa,
Nice article. I am happy to see that the UHNW news space is starting to heat up. Family office bred fintech providers such as Addepar and WealthSite continue to find this niche underserved. Few if any other platforms outside the aforementioned can provide the customization and sub-asset reporting of private assets alongside their client's public assets.
The world over family offices use Excel as their primary tool to manage private assets. Bringing it all together to produce a coherent and naturally flowing picture of a UHNW client's worth is a tedious and painstaking process.
My point? There is a wide open market of opportunity to assist those managing the extraordinary wealth of over 2000 billionaires world wide. When you put it in those terms its a virtually untapped market for fintech.
As we like to say here at WealthSite to our client prospects regarding private assets: "We're here to take Excel out of your reporting picture."
Best,
Pete
Pete Giza | VP Biz Dev | www.wealthsite.com
---