Paul Woolway is making Schwab Bank grow fast with help from RIAs.
Brooke's Note: Banks suffer many indignities for being boring, amoral and flagrantly bourgeois. Yet banks get the last laugh. Theirs is the best business model ever invented. The only thing that can bring down bank is a banker from within who tries to be more than a banker. Chuck Schwab never wanted to be a banker, presumably. But now he has a bank named after him and it is perhaps the most dynamic part of The Charles Schwab Corp. — growing rapidly and even churning out sweet profits in an otherwise toxically low interest rate environment. The key to bank success is getting deposits on the cheap and lending them out at a premium. Chuck is proving to be more than adept at that two-step and this bold move to place a vast swath of RIA assets into Schwab's bank has a certain genius to it. But the amazing thing is that this isn't modern wizardry. A bank has always been the best business model in the world. Chuck is just underscoring the point about what you'll find thriving when the swamp gets drained.
Schwab Advisor Services alerted its 7,000 RIAs that it will liquidate the money market holdings in their client accounts by Dec. 1 and put the money in Schwab Bank.
The email from the San Francisco-based custodian was unsigned but in the space reserved typically for a signature were the words: "Own your tomorrow," written in the company's stylized handwritten script.
The cash-sweeping to Charles Schwab Bank applies to households with accounts totaling less than $500,000 and apply to accounts that were opened prior to Oct. 1, 2014.
In the initial test-the-waters roll-out last year, only new accounts — one opened after Oct. 14 — were subject to Schwab's enforced allocation to its own bank. See: For sub-$500k accounts, Schwab is sweeping RIA client cash into its bank, pumping up corporate profits.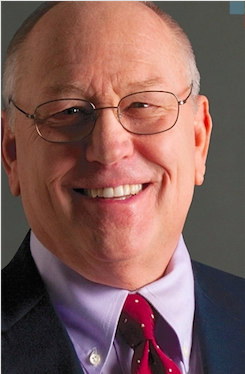 Norm Boone: The change from the
Schwab MMF to the Schwab Bank
MMF actually will help clients.
"On or after December 1, 2015, their cash feature will be changed from the Money Fund Sweep feature to the Bank Sweep feature," Schwab writes. "Accounts with Household Balances greater than $500,000 will not be affected." See: Schwab tells the SEC its robo-advisor has a 30 basis-point fee and big-time cash allocations held by Schwab Bank.
Schwab spokesman Greg Gable confirmed this new policy by email.
Help more than hindrance
Norm Boone, founder and president of San Francisco-based Mosaic Financial Partners Inc., with more than $600 million of assets under management, says he is not concerned about the change.
"Almost none of our clients use the sweep feature. Cash amounts paid — typically for interest or dividends — stay in the accounts wherein the payment arose, and as needed, we reinvest it," he writes in an email. "The change from the Schwab MMF to the Schwab Bank MMF actually will help clients, based on today's interest rates."
Michael Halloran, chief of West Coast business development for MaxMyInterest.com, left Morgan Stanley to help build this company aimed at boosting returns on cash held by financial advisors. He says Schwab is actually slow in making this play for cheap assets.
"Merrill Lynch implemented this prior to Morgan Stanley in the mid 2000s," he says. "James Gorman was the driver, and it really helped his career at ML. The project was called 'Operation Rolling Thunder'."
Go quietly
The Schwab email says that RIAs who proactively accept this change prior to Sept. 10 relieve their clients of receiving correspondence regarding this matter.
"If you would like to change your client(s) cash feature from the Money Fund Sweep feature to the Bank Sweep feature prior to Dec. 1, 2015, you can contact us before Sept. 10, 2015, to request this change."
Failure to act by Sept. 10 assures that clients will receive two notices from Schwab on this matter at the beginning and end of October.
Though no explanation for the change was offered to RIAs in the emailed notice, the firm has previously made it clear that the changes will significantly improve corporate profits by capturing the spread between the deposits and the rate at which they can lend them out. RIA clients benefit by gaining FDIC protection, something money market funds do not have.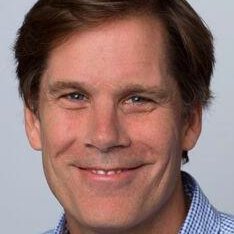 Michael Halloran: It's a nice way
for the big firms to make
out very nicely,
Idle deposits
That's good enough for Boone.
"In sum, no, we don't seem to have concerns about this change," he says.provide banks with cheap deposits.
Halloran says RIAs shouldn't be too quick to abdicate the destiny of cash deposits, even in this low rate environment.
"Clients often overlook the opportunity cost of getting three basis points on their cash balances, so it's a nice way for the big firms to make out very nicely," he says. "In fact, 33% and up of a big brokerage firm's profit can come from idle deposits."
By this standard, Paul Woolway, CEO of Schwab Bank, is effectively carrying out his job description.
According to the Schwab website, his job is to "partner with other leaders across Schwab to develop and deliver a full range of deposit and lending services. The overall goal for the Bank is to drive a compelling value proposition and create an exceptional client experience to help reinforce and deepen Schwab's relationship with our clients."
Woolway reports directly to Schwab CEO Walter Bettinger. See: Schwab spills robo-beans to Wall Street, including a Schwab Bank wrinkle, cannibalization rates and the algorithm's distaste for OneSource funds.
---
---
Mentioned in this article:
---
---
---
Mr. RIA
October 5, 2015 — 1:36 PM
Another in the lost list of reasons not to do business with Schwab.