Philip Paleveev: We want them to experience what it feels like to run a firm and make decisions
Brooke's Note: The owners of many RIA firms will admit that the next generation of advisors coming along in their firms are more book smart, more technologically savvy, better looking and maybe even better advisors than they are. But where the grizzled veterans withhold praise is in the ability of the young guns to absorb and react to hard knocks and difficult managerial circumstances. These kids lack real experience. RIA principals in their 50s, 60s and 70s are about as likely to hand over their keys of the firm to a 35 year-old CFA as they are to turn over the keys of their vintage Porsche to their 16 year-old son or daughter. While it's not a problem if the Carrera stays under lock and key, it is a problem when the principal is the only one who can man the RIA controls — especially as RIAs go from looking like Chevy Luminas to Lamborghinis. Addressing this impasse is going to take some bold and creative thinking — and that's what seems to be happening here. That you have the dynamic Oros-Palaveev duo, Mr. East and Mr. West, cooking up this crucible makes all the sense in the world.
Medical interns get cadavers to practice their scalpel skills on. Law students have moot court to hone their oratorical skills. But there are no such dress rehearsals for aspiring financial advisors.
Philip Palaveev has teamed up with Fidelity in order to remedy that situation. Fusing fantasy baseball and reality TV, Palaveev is creating a program in which advisors, divvied up into teams, compete against one another and in the process deal with real-life situations facing RIAs. See: Philip Palaveev hangs out his shingle with a new consulting model for RIAs and a money-back guarantee.
Palaveev, owner and CEO of Seattle-based The Ensemble Practice, has launched a program that he likens to a flight simulator for pilots. Starting in January, 50 advisors will split into 10 mini-RIAs. The advisors will be assigned titles — CEO, chief operating officer, etc. — and will face roadblocks and pitfalls that RIAs face every day.
"I feel like a lot of the programs out there right now are kind of like instructional videos on boxing. You get to watch the video but it's not the same as being in the ring. We want to give our participants the experience of getting into the ring. We want them to experience what it feels like to run a firm and make decisions."
Who will survive?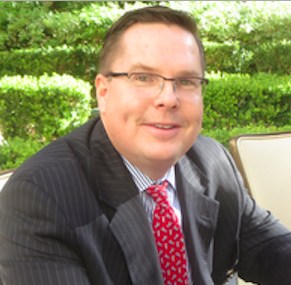 Bob Oros: Bob Oros: I hope
it's not all Fidelity clients.
Palaveev has partnered with Boston-based Fidelity Investments to sponsor the program dubbed G2 Leadership Institute.
Over a (real-time) period of two years, the teams will be face simulated — but all-too probable — scenarios: What if the market falls 30%? What happens if the firm's chief rainmaker retires or a top executive is diagnosed with a life-threatening illness? One team may discover its best client left or that its technology is slow and cumbersome and causing problems.
"Every firm has to worry about profitability and stability, every firm is trying to reduce dependence on key people, every firm worries about finding enough people, most firms keep thinking about how to grow," Palaveev says. "Our goal is to prepare leaders to approach those challenges in a thoughtful way and perhaps explore what some of the solutions may be in the company of their peers."
For this simulated mission, Palaveev wants to recruit up-and-coming RIAs in firms whose leaders deem them to be likely successors.
All the teams will gather for a 2-1/2 day session presided over by Palaveev. At the end of two years, a winner will be declared.
Unlike Donald Trump's television hit "The Apprentice," however, no one gets fired; the prize consists of bragging rights alone.
Presiding over these financial-advice Hunger Games will be a group of industry professionals serving as instructors, mentors and judges. They include Tim Kochis, former CEO of Kochis Fitz; Sam Allred, founder and CEO of Upstream Academy; and Dr. Susan Duvall-Dickson, COO of Private Ocean Wealth Management. See: Tim Kochis retires, months earlier than scheduled, but also years later than planned.
Ultimately, Palaveev hopes to start a new group of 50 advisors each six months.
Bob Oros, executive vice president and head of the RIA segment of Fidelity Clearing & Custody and Palaveev spent about 18 months developing this program —initially for Fidelity's own employees. About 120 Fidelity staffers served as guinea pigs through the process.
"We really wanted to help our own employees understand what it takes to run an advisory firm and to make decisions and deal with pressure and to feel the real issues. This matters a tremendous amount to us. We all know what is happening in the industry with aging advisors and succession is happening right now," Oros says. "We're incredibly committed to this and think it's needed for industry and for our clients and need to develop talent."
All comers welcome
Mark Tibergien, president of Pershing Advisor Solutions LLC, who worked closely with Palaveev at Moss Adams, has long seen the need to nurture top-notch advisors.
"In general, the profession has done a terrible job of developing the next generation of owners, leaders and buyers for their firms. While [Fidelity] are a good competitor of ours, it frankly is great to see Fidelity rolling out a complementary effort to Pershing's since they serve some advisory firms that we do not. And like them, we firmly believe this is the type of management training the industry needs to progress."
Indeed, non-Fidelity advisors Pershing and elsewhere are welcome to the training. The cost is $1,500 per quarter for advisors. but Fidelity clients, including RIAs and broker-dealers at Fidelity Clearing, get a discount paying $1,250 per quarter. Fidelity custody clients will get first dibs to sign up for the program before it opens to other RIAs and broker-dealers.
"I hope it's not all Fidelity clients, Oros says. "I think the industry needs something like this. If we have a strong vibrant industry we all get rewards from it. I think it's healthy to have diversity of who is in the room and who they work with as custodians as well as the diversity of technology. It's really helpful. We certainly expect to have a large contingency of Fidelity clients but we want others too."
Future shock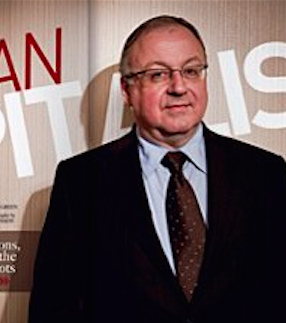 Mark Tibergien: Philip Palaveev, Rebecca Pomering
and I developed a process around
this important need at Moss Adams.

Palaveev hopes this program can make a small dent in the industry's massive problem centered around creating the next generation of RIA leaders.
"We are targeting future leaders at any firm. We're looking at any firm that is a partnership and not just one person. We're preparing the next generation," Palaveev says. "If you're training for a marathon, you just put one foot in front of the other and before you know it, you're at mile 15 and mile 20. But you have to start with the first mile and that's what we're doing here. This class is our first mile." See: Philip Palaveev will help oversee effort to solve big IN-Moss Adams comp study problem — a survey that can take a day to complete.
Tibergien agrees with Palaveev that starting small can be best and that the industry needs help in basic skills of running a business.
"Most every advisory firm is struggling with how to recruit, retain and reward key people. Philip Palaveev, Rebecca Pomering and I developed a process around this important need at Moss Adams," Tibergien says. "When I moved to Pershing, we integrated these same principles into our one-to-one relationship management to help our RIA clients execute on a human capital plan. This has helped them with internal sales, acquisitions and mergers with other firms as well as position them as the employers of choice in their markets." See: The big impression Mark Tibergien and his reverse mentor, Kayla Flaten, 25, made on me over a Manhattan lunch.
Shared pain
Tibergien says Pershing also seeks out his old Seattle protégé for this kind of human troubleshooting.
"...It is an acute pain point with every advisor who worries about how their business will transition and how their clients will be served once they are gone. We often bring in The Ensemble Practice to assist with this effort either through training or direct consulting." See: How I advise advisors to run an advisory business from my pulpit.
It's likely most of the firms entering the program have AUM of $500 million or more, but Palaveev said advisors in all AUM categories are welcome.
"Leaders can come from firms small and large," Palaveev says.
One Fidelity clinet certain to buy in is Russ Hill, chairman and CEO of Halbert Hargrove Global Advisors, which manages $4.1 billion of assets from Long Beach, Calif.
"Having participated as a mentor in the simulation program, which was the pilot for the Institute, I saw how immersed the participants were and realized that this is a fantastic learning opportunity for the next generation of talent in our industry. I would encourage future leaders, at my own firm and at other firms, to take advantage of this program so that we can all meet the challenges this industry will face over the next 10, 20, 30 years."
Enrollment started Tuesday for Fidelity clients.
---
---
Mentioned in this article:
---
---
---
Stephen Winks
September 30, 2015 — 10:16 PM
Wonderful idea as long as there is no closed loop that ignores external innovation that streamlines cost and enhances the advisory's value proposition. How is innovation advanced if the starting point is the final state?
SCW
Stephen Winks