Relying on men but 'losing sleep' Sallie Krawcheck seeks to robo-reap women investors with Ellevest
Industry luminaries Joe Mansueto, Mohamed El-Erian, Ajay Banga and Robert Druskin -- never mind co-founder Charlie Kroll -- make up a stellar roster of male executives backing this play for women's wealth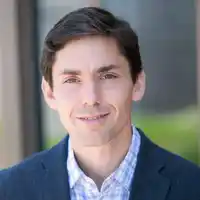 Co-founder Charlie Kroll started a successful online venture in his Brown University dorm room and appears be the day-to-day operator of this robo.
---
Related Moves
February 28, 2020 at 11:09 PM
---
---
---
Mentioned in this article:
---
---
---
Zoe
September 30, 2015 — 5:52 PM
Thank you Brooke for stating exactly what I was thinking when I saw the press release on MorningStars commitment two days ago. Sallie Krawcheck is beginning to walk like a man, talk like a man, act like a man …. and with all these publicly run companies run by men how can she possibly be trusted to communicate to women? Shouldn't a woman advocating women be working with women, partnering with women rather than just trying to capitalize on women?
And you are right: Look at all the men on her team. And it really looks like some of these previously tried and failed attempts at getting women to fork over their savings is likely because they continue to fail to have the most basic understanding of what women want and are interested in. Is this sociological? I am really not sure. But what I do know is that there isn't anything on any of these sites that draws women to all the sites they like to visit regularly. Perhaps that is a clue? Tina's SheCapital site offers very little information to the investor or potential investor….I like the name though. It's a skeleton with nothing to assuage the familiar fears about investing.
Someone should go back and read the book or see the movie "What Women Want"
Folks, the internet is for giving people access to what they want. A basic algorithm can tell you what women are interested in and how long they spend on a site…. I suggest Sally take her own advice and "Go All In" when it comes to understanding helping and calming women.
Maria Marsala
October 6, 2015 — 12:21 PM
MMMMM — a supporter —- Andrea Jung, former CEO of Avon Products Inc. Guess Sally didn't do a Google search.