Anil Arora: We are powering some of the biggest financial institution, investment and wealth management entities in Canada, the United Kingdom, Australia, South Africa, India.
Brooke's Note: Depending on how you count, this is Envestnet's third or fourth official attempt to explain why it is buying Yodlee for $660 million. Every time that happens, RIABiz is all ears. The explanations amount to drafts on the subject of how the future of the business of financial advice will shake out. The winners will, aided by Yodlee or other collectors and processors of consumer data, no longer be groping around in the dark to find clients, understand clients or know when they are hot to trot. Big data will supply all of that information and infuse it into the advising process digitally. Like any brave new vision, leaps of faith are required. What Jud Bergman and Anil Arora preached this time around is just how much Yodlee is already extracting from large investment managers, how the existing industry is hitting a troubling ceiling, how exactly data feeds an improved and more lucrative advice business and how Envestnet is better positioned at making leaps into what looks like the unknown for most of us. One big proof point Bergman offers here is the four-fold explosion of revenues at Tamarac since it was acquired by Envestnet a few years ago — something that Envestnet saw coming, it says. See: Jud Bergman defies advisor feedback as Envestnet stares down the barrel of change.
In yet another Yodlee-is-worth-$660 million meeting, Envestnet Inc. rose with the roosters in recasting a storm of explanation hardened by a few numeric projections.
The presentation by the Chicago-based outsourcer kicked off at 7 a.m. ET Thursday and was followed by a conference call at 8:30 a.m. ET.
Wall Street seems to have extracted these new specifics way ahead of the schedule Yodlee and Envestnet had in mind. In a Sept. 10 RIABiz interview, Lincoln Ross, executive vice president of strategy at Envestnet, when pressed for numbers said: "We'll be showing our road map when the deal closes [in February]." See: A long-form explanation of why — Wall Street be damned — Envestnet's purchase of Yodlee might make sense. See: Envestnet buys Yodlee and its treasure trove of 'permissioned' data by selling its vision of the future of financial advice.
Though today's call may not have constituted a road map, it included assurances by Jud Bergman, CEO and chairman of Envestnet; and Anil Arora, Yodlee CEO, that the deal could produce $200 million in incremental recurring revenue by 2020 by cross-selling. To reach this number, the company intends to sell Yodlee's aggregation to Envestnet advisors, bringing in $31.5 million in annual revenue by 2020 and to also bring in $36 million in annual revenues by selling Envestnet software to Yodlee Enterprise clients.
In addition, the company expects to cross-sell to money managers and large RIAs' data analytics from Yodlee to achieve revenues of $87.5 million annually by 2020. Finally, to reach the projected new revenues, the company anticipates that Envestnet will gain international opportunities from Yodlee and will generate $50 million in annual revenues by 2020.
Taking the blame
No doubt the purpose of the call was to reverse Wall Street's preliminary verdict on the deal, which sent the shares plummeting from about $45 to about $30 six weeks ago when the deal was first announced. See: Envestnet stock skidded 35% — so will it force a rethinking of the Yodlee deal?.
Bergman took the blame for that precipitous drop, saying he had explained the deal badly, and he called analysts together under the auspices of Chicago-based William Blair & Co. LLC.
After that second call, Envestnet's shares regained about a third of their lost ground but subsequently slid to around $30 again..
After a rise in its shares of 3.44% today, Envestnet's market cap is still about $450 million trimmed, suggesting that Wall Street analysts are hard pressed to see Yodlee being worth much more than $150-200 million, if stock prices dictate any logic.
25% is achievable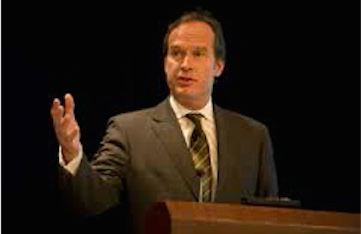 Jud Bergman: Yodlee has validated price
points at over $1 million at
the high end.
Analysts seem to be living by the old adage: trust but verify.
What Yodlee verified is that it is already successfully selling data analytics packages to large asset managers, in some cases for more than a $1 million a year per investment manager.
What Envestnet extrapolated, Bergman said, is that such upper-end pricing may decline to more like $800,000 but that it can create a package of data around advisor behavior at a price point of $50,000 or $60,000 annually, "more to the distribution side of asset managers."
According to Bergman: "Yodlee has validated price points at over $1 million at the high end. So depending on whether it's a $2 million RIA or a $70 billion asset manager or even more, we expect ,,, $200,000 per investment manager is a very reasonable potential opportunity. And we expect based on some very limited canvassing that there will be strong demand for this, it would build over time. And so the potential opportunity as we identify it, it's not going to be 100% of investment managers and it's not going to be 50%. But we expect that overtime an achievable potential opportunity of 25% is achievable."
Look what happened to Tamarac
Envestnet purchased Tamarac in 2012 for $54 million. At the time, Tamarac was generating $9.6 million in annual revenue, which means Envestnet paid about five times more than the revenue. See: Big deal: Envestnet will acquire Tamarac for $54 million.
"To some a multiple of over five times revenue seemed high, to us we saw the potential of new channels, cross sells and new product offerings and we believe that it was a prudent financial transaction and the right strategic decision," Bergman said. "A little over three years later the Tamarac business is generating about $50 million of recurring run rate licensed revenue and that purchase price seems to be very different versus what it is was just over three years ago."
In the year 2020…
Yodlee has more than 20 million paying users and sells through 850 financial institutions, including 11 of the top 20 financial institutions like Bank of America, Merrill Lynch and Citi. It also counts PayPal, Personal Capital and Kabbage.com among users of its financial technology. Founded in 1999, the company has built a network of over 14,000 data sources and has 72 patents. With more than 975 employees worldwide, Yodlee generated revenues of $98.6 million for the 12 months ended June 30 but no profits. See: Legal analysis: The chances that Wealthcare beats UBS or upends the financial planning community.
One of the opportunities arising from the cross selling is based on the premise that many Yodlee customers are seeking Envestnet proficiencies.
"What's striking is many of Yodlee's key customers and prospects are asking for extending Yodlee services with Envestnet capabilities," Arora said. "For example, extending data aggregation to include custodial data, adding reconciliation to the enrichment of the data we do, extending our applications to include performance reporting and so on and so forth." See: 5 things Envestnet is doing to grow even faster than most of its clients.
He and Bergman estimate that selling Envestnet offerings to Yodlee's enterprise clients could net the firm an additional $36 million in annual recurring revenue by 2020.
Yodlee has strong international ties and Envestnet predicts the current market is about $2 billion in size and predicts it can capture 10% of that market by 2020 to gain an additional $50 million in annual revenue stream. Right now, Yodlee has business in 15 countries and Arora is convinced that Envestnet can capitalize on the international business as well.
"International revenues account for 15% of our overall revenues and we are powering some of the biggest financial institution, investment and wealth management entities in Canada, the United Kingdom, Australia, South Africa, India and so on. And many of these customers have reached out to us and have expressed an interest in extending some of Envestnet's capability," Arora says.
...If all goes as planned
The company also intends to cross sell aggregation tools to Envestnet advisors and predicts it can gain $31.5 million in annual revenue by 2020.
"We see in the aggregation services sold to advisors who are currently leveraging the Envestnet platform to have a total addressable market of about $450 million per year, that's 300,000 North American advisors of that around $1,500 per year per advisor from bundled data aggregation, personal financial management and basic financial planning software," Bergman says.
He let the air out of that meta-number slowly to create plausibility. Envestnet currently serves 42,000 advisors, an amount "we reasonably expect to grow to 70,000 by 2020," he said. By 2020 Envestnet projects that 30% of those 70,000 advisors will want to pay the $1,500. "That's $30 million of incremental revenue over and above where Yodlee's core business is going to grow."
But though Bergman seemed intent on delivering specifics, Arora peppered in Silicon Valley-speak, demonstrating a cultural divide. "We normalize the data and enrich it. We built a massively scaled-cloud based infrastructure with the highest ability that no one else has been able to provide. We believe Yodlee is critical in achieving the vision for wealth management in the future," he says.
Whatever that means.
---
---
Mentioned in this article:
Envestnet | Tamarac
Portfolio Management System, CRM Software, Trading/Rebalancing
Top Executive: Stuart DePina
---
---
---
Stephen Winks
September 25, 2015 — 7:18 PM
The Genius of EnvestNet is it is successfully buying the user base of pioneering advisory services vendors where the sum of the disparate parts are greater than the whole. The value is in creating critical mass in a fragmented industry. This is the maturing of the advisory services business. What comes next is systemization of these resources around expert authenticated (to statute0 prudent process which streamlines cost and exponentially enhances the advisors value proposition. What analyst miss is these enabling resources are not nice to have but essential to professional standing in advisory services as they are required by statute to provide continuous, comprehensive counsel. This is not an extrapolation to the outdated brokerage business model that does not acknowledge or support brokers render advice. It is a different advisory services business model that is accountable and responsible for every recommendation the advisor makes.
Don't be surprised if exponential revenue growth is achieved from advisors who wish to act in their client's best interest and will compete on the basis streamlining the advisor's cost and elevating their value proposition ( addressing and managing investment and administrative values in their clients best interest ) not possible in a brokerage format by industry compliance protocol). Individualized advice, requiring professional standing and technological innovation not originated in a brokerage format, will reorder the industry. It is up to each advisor to determine their value proposition and professional standing as their supporting b/ds seek to avoid fiduciary liability constraining enabling resources, In a free market EnvestNet forces the larger brokerage industry to adapt to supporting expert advisory services..EnvestNet's biggest clients will be b/ds.
SCW
Stephen Winks