This time Envestnet plays most cards face up as analysts press again for cogent Yodlee deal rationalization
Jud Bergman supposes, though not until 2020, that the merger will yield an extra $200 million in revenues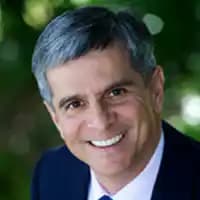 Anil Arora: We are powering some of the biggest financial institution, investment and wealth management entities in Canada, the United Kingdom, Australia, South Africa, India.
---
---
Mentioned in this article:
Envestnet | Tamarac
Portfolio Management System, CRM Software, Trading/Rebalancing
Top Executive: Stuart DePina
---
---
---
Stephen Winks
September 25, 2015 — 7:18 PM
The Genius of EnvestNet is it is successfully buying the user base of pioneering advisory services vendors where the sum of the disparate parts are greater than the whole. The value is in creating critical mass in a fragmented industry. This is the maturing of the advisory services business. What comes next is systemization of these resources around expert authenticated (to statute0 prudent process which streamlines cost and exponentially enhances the advisors value proposition. What analyst miss is these enabling resources are not nice to have but essential to professional standing in advisory services as they are required by statute to provide continuous, comprehensive counsel. This is not an extrapolation to the outdated brokerage business model that does not acknowledge or support brokers render advice. It is a different advisory services business model that is accountable and responsible for every recommendation the advisor makes.
Don't be surprised if exponential revenue growth is achieved from advisors who wish to act in their client's best interest and will compete on the basis streamlining the advisor's cost and elevating their value proposition ( addressing and managing investment and administrative values in their clients best interest ) not possible in a brokerage format by industry compliance protocol). Individualized advice, requiring professional standing and technological innovation not originated in a brokerage format, will reorder the industry. It is up to each advisor to determine their value proposition and professional standing as their supporting b/ds seek to avoid fiduciary liability constraining enabling resources, In a free market EnvestNet forces the larger brokerage industry to adapt to supporting expert advisory services..EnvestNet's biggest clients will be b/ds.
SCW
Stephen Winks