Ken Anderson: We can continue to archive the personal pages but don't have access to those messages.
Brooke's Note: We know that advisors prefer Google, Twitter and LinkedIn over Facebook. The Mark Zuckerberg creation is so undignified, narcissistic, sickly sweet sentimental, over-share-y and chaotic. Children, cats, dogs, pet causes and iPhone6 photographs dominate. It's unbusinesslike! But the reason Facebook now has $70 billion in revenues and is viewed by many as Google's only true competitor relates to the incontrovertible fact that Facebook is us — in all our pot-bellied, tattoo-ed, braggadocio glory. There's gold in them there montages of virtual friends. Only recently have we all woken up to Facebook's power as the big data power, though companies like Smarsh and Hearsay Social have been shouting it from the rooftops. But just as it's sinking in that we have the ultimate reservoir of big data at our fingertips, gratis, Facebook is changing the rules. We had better pay attention this time and maybe even take one of the big suggestions contained in this article by opening a page on Facebook business. Zuckerberg can be criticized for many things but nobody can say he isn't a good businessman, maybe even one we need to enter into a lopsided partnership with.
Recent privacy-rule changes could drive RIAs off Facebook's massively populated homepage and shunt them onto its business pages — a little-known service road. See: After bagging Google, Wealthfront hires a Facebook web-traffic pied piper to manage mega-prospects knocking at the door.
The Menlo Park, Calif.-based company's altered API policies mean that third-party firms can't directly vacuum up and archive information, forcing advisors to hunt and peck messages one by one. See: Why compliance experts are apt to dislike Facebook.
The change in policy could have real consequences for RIA practices.
"Think about how an advisor finds opportunities to add value to someone's life," says Bruce Milne executive vice president of New York-based SocialWare, a firm that helps RIAs with technology. "Someone has a life event and it leads to a financial event. Getting married, a new job, a death in the family, or graduating from university — all of these things are an opportunity. People share an extraordinary amount of information." See: How exactly RIAs can get the something for almost nothing they expect from 'free' social media.
Used to be money-makers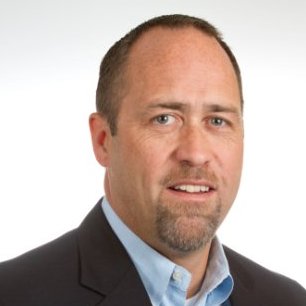 Bruce Milne: They want to shut
it down to third parties, but
these third parties already sold this
service to advisors and now they
can't perform it.
Firms like Smarsh Inc., Nexgate and Hearsay Social Inc. provide an array of regulatory and data-mining and archive services to the financial services industry — "a stream of that content — only the life events — and those are all opportunities to talk to clients," says Milne.
"We used to call these money-makers. That's what the third parties were doing, but now Facebook wants to monetize that and protect privacy. They want to shut it down to third parties, but these third parties already sold this service to advisors and now they can't perform it," Milne says. See: Schwab CEO issues 'sincere' apology, reassures on data security and calls attacks a 'fact of life' after website goes down.
The move is forcing such firms to scramble for workarounds and to make new recommendations to advisors who use their services, according to Ken Anderson vice president of marketing at Smarsh.
"We work directly with Facebook to get access to their data streams. On the personal pages, they are no longer making direct messages available to third-party vendors. We can continue to archive the personal pages but don't have access to those messages. We will continue to archive that content as customers need it. The best practice is we're suggesting to advisors if you're using Facebook for business purposes, you can use it through the business pages."
Business end
Another effect of Facebook's policy changes is that third-party firms can no longer collect and store instant message exchanges between advisors and clients — a practice required by compliance regulations.
Advisors can still track clients' life events without inviting regulators' wrath — but on their time and without the help of third parties, says Dan Bernstein, a regulatory attorney at MarketCounsel of Englewood, N.J.
"One of the advantages of being on Facebook is you can keep track of a client's life events and that doesn't require any regulatory scrutiny. In fact, there is no problem if the advisor is collecting the information him or herself," he says. "You don't want to be creepy but you can send an email with a congratulations. That is why is there is supervision with Smarsh for advisors who are using their personal account for business purposes. The third-party providers may not be able to store and supervise these communications any longer."
Third parties face no limitations on the Facebook business pages, but the user base for the business pages has always comprised only a small fraction of Facebook's overall user base. This may motivate advisors to persist in using the consumer site — just with a level higher of caution and common sense.
"You've got to look at what the regulations care about," Bernstein says. "You don't need to document and keep track and retain a 'happy birthday' but when the conversation starts to change to, 'I think we want to make some moves in this account' then it has to be supervised." See: 10 top ways to use social media without courting regulatory trouble.
Smarsh doesn't mine clients' Facebook data but instead focuses on collecting and archiving an advisor's posts and status updates as mandated by compliance rules. Anderson says his firm can still do that but encourages advisors to use the business pages. See: Why compliance experts are apt to dislike Facebook.
Left hanging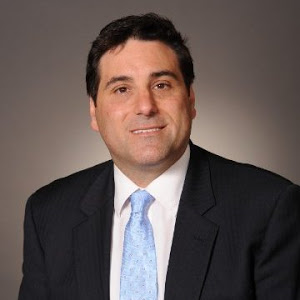 Daniel Bernstein: The third-party providers may
not be able to store and
supervise these communications any longer.
Although most advisors use LinkedIn and Twitter far more than Facebook, Mark Zuckerberg's juggernaut has the most potential gold to mine because it so effectively captures milestones like weddings, births and career moves — events that can often result in financial transactions. See: RIAs recount how they reap new clients using LinkedIn and Twitter, stealing a march on shackled wirehouse advisors.
"These guys have a real problem starting now with Facebook. There will be a lot of their advisor customers left hanging with a dead end. When there is a life event someone can upload that to a CRM and start to track them. LinkedIn is protective of its data. Now, Facebook has begun pulling back the functionality."
Tweak for tweak
San Francisco-based Hearsay helps advisors compliantly engage with clients on LinkedIn, Facebook and Twitter. Connie Sung Moyle, senior manager of marketing communications, acknowledges that her firm is making some tweaks to its product, Social Signals, which provides advisors with news and events drawn from Facebook.
"Social Signals based on life events are still available within Hearsay Social. We're developing a solution that leverages Facebook's new API enhancements to ensure we're operating within Facebook's guidelines. Supervision and archiving of public communications and private messaging on Facebook Business Pages remain unaffected," she writes in an email.
Moyle notes that Facebook is urging business leaders to use the business pages to promote their firm.
"Facebook's policy is that commercial activities must be done through Facebook Business Pages, not Profiles (which are used for personal reasons such as keeping in touch with friends). Archiving and compliance provided by third parties on Facebook Business Pages are not impacted by any changes to Facebook's APIs and can still be offered."
Another change in Facebook's policy is that it no longer allows third-party vendors to collect store and track message data from users' private Facebook pages. Under SEC rules, RIAs are required to track and monitor communications they have with clients and prospects. Since third-party vendors can't track this information, RIAs will be required to store and keep track of any investment-related messages they post on Facebook. See: Lost in limbo: How and why compliance officers can seem to thwart RIA marketing efforts.
Third-place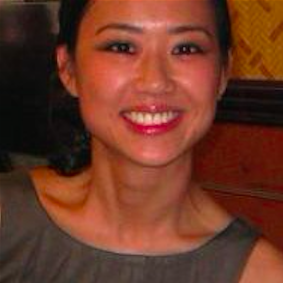 Connie Sung Moyle: We're developing a
solution that leverages Facebook's new API
enhancements to ensure we're operating within
Facebook's guidelines.
The ramifications of Facebook's new policies, many of which were instituted in May, have had a ripple effect in industries beyond the financial advisory realm. The Wall Street Journal wrote a piece Tuesday highlighting how Facebook's new privacy rules have limited outside access to its approximately 1.5 billion users. Dozens of startups, including firms specializing in the RIA industry, have relied on Facebook's valuable data, the report showed. However, it appears that just 650,000 Facebook users use the business pages, according to the Journal.
Facebook is expected to post revenue of $17.2 billion this year, according to the Journal article.
Facebook did not respond to multiple emails from RIABiz but has posted policy changes on Facebook to users.
Viable strategy?
Even so, it's likely that Facebook's more-stringent privacy guidelines will spark conversations in many firms about their strategies regarding social media, said Chris Moore in the Wall Street Journal. He is a partner at Redpoint Ventures, a venture capital firm that has backed companies affected by Facebook and LinkedIn's rule changes.
"Companies are open until they have liquidity and users. Then they start to control," he said. "I'm becoming increasingly skeptical that you can build a lasting, stand-alone business based on access to someone else's social graph."
Dozens of startups that had been using Facebook data have shut down, been acquired or overhauled their businesses, according to the article.
A Facebook spokeswoman told the Wall Street Journal that the changes aren't about money, but giving users more control. The new rules don't "make it harder for developers to build social experiences," but "simply require them to do so in a more privacy-protective way."
But Milne is convinced the real issue is about dollars.
"First of all, Facebook's relationship is with the individual. That's where the money gets made," Milne says. "They've caused more technology partners to have to re-write how they integrate with Facebook." See: RIAs fed up with Facebook should hop on the Google+ bandwagon.
---
Related Moves
September 11, 2020 – 3:18 AM
---
---
Mentioned in this article:
Socialware
Compliance Expert
Top Executive: Chad Bockius
---
---
---