Mike Crinieri: Our clients asked us to apply our investment expertise to exchange traded funds.
Brooke's Note: How on earth did the brain trust at Goldman Sachs Asset Management ever get approval to launch a product designed to generate alpha for a stinking nine basis points? In short, they didn't need permission. Lloyd Blankfein's fingerprints are all over this one. But even with the Goldman CEO's direct intervention in buying companies, drafting veteran GS hammers from the investment banking side and hiring high-caliber mercenaries from a host of competitors, this effort took years and exists in a tentative, tenuous state. Still, it has been done thoughtfully — and even considering competitors' decade-plus head start, prospects that could be bright. This first GS ETF is benchmarked against the S&P 500 but it is algorithmically wired to outperform it. Yet its fee is the same as SPDR's S&P 500 ETF (SPY). RIAs might be very forgiving to a Goldman Sachs acting with that kind of product-launch humility but they also may not be in any rush to do so.
RIAs are finally on the radar of The Goldman Sachs Group, Inc. as first-line distributors of its products with the launch of the ActiveBeta U.S. Large Cap Equity ETF. At a cost of 0.09%, it'll be the first in a series of ETFs launched under the ActiveBeta brand.
But it took the intervention of Lloyd C. Blankfein to make it happen.
The chairman and CEO of the New York-based investment bank turned his guns on his asset manager, Goldman Sachs Asset Management, after the relatively sleepy unit allowed three consecutive years of outflows in 2010, 2011 and 2012. See: The 8 things I learned about Lloyd Blankfein at the SIFMA confab when he was grilled by Politico.
GSAM has 2,000 employees and $1 trillion of AUM.
Plenty of what's not hot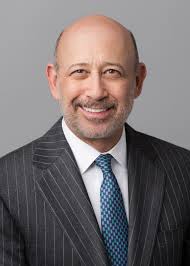 CEO Lloyd Blankfein is said to
have devoted a large percentage of
his time getting Goldman Sachs' asset
manager back on track.
In an April 2014 article, Bloomberg quoted Blankfein as saying (back in May 2013) that he was devoting "a very high percentage" of his time to getting the unit back on track.
But as Blankfein surveyed the landscape, he must have been displeased. Only one channel in the financial advisory business, RIAs, was showing any ability to attract net new assets and Goldman Sachs had virtually no presence in that market (Goldman owns AYCO, an RIA to corporate executives). See: ETF makers mostly have $500-million-plus-AUM RIAs to thank for growth, study shows.
Compounding the problem was that exchange traded funds — the only hot product category in asset management — was another Goldman Sachs no-show.
On the other hand, Goldman Sachs was big in the fast-deflating hedge fund category. Goldman Sachs shut its biggest hedge fund, Global Alpha, in 2011 after a steady stream of outflows made it untenable. See: Fidelity, Goldman Sachs and Morningstar call 16 top reporters to New York to define the RIA alts problem — and to explain how their Dream Team solves it.
Active inside
But their popularity aside, ETFs had an inherent deal-breaking attribute for Goldman Sachs — their penchant for passive investing. See: An outflow-plagued American Funds holds its ETF fire until it can resolve the vehicle's front-running exposure, which defies a resolution. From the perspective of Goldman Sachs, passive investing is overcrowded space marked by a mindless approach.
"Anyone who wants to be in the passive space has already shifted into that space, and they enjoy a certain degree of liquidity and transparency," said Armen Avanessians, a partner and 29-year veteran of Goldman Sachs, in Bloomberg's April 2014 article. Avanessians moved from the investment banking side of the business to the asset manager in 2011.
"The question is, can they do something more than just slavishly follow the market cap?'"
Well, yes. Turns out ETFs are a killer way of selling so-called smart beta asset management. Smart beta ETFs represent $450 billion of the total $2 trillion of ETFs in the United States market, according to Morningstar Inc.
But while smart beta is nothing but an index that gets passively and slavishly applied, there is a very active process that goes into programming the index's algorithm and Blankfein didn't even have intellectual capital-as-algorithms in-house or their most important attribute — a track record.
Implicit track record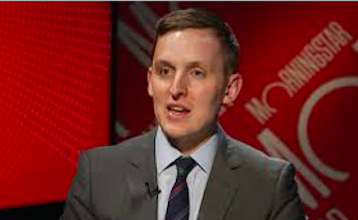 Ben Johnson: One of the biggest
barriers is just a lack of
a track record. The average retail
advisor has nothing to rely on.

Goldman Sachs may have solved that problem — at least in part — last year with its purchase of Denver-based Westpeak Global Advisors, founded in 1991, from Natixis Global Asset Management LP, formerly IXIS Asset Management US Group LP, which is ultimately owned by three French banks. Westpeak got attached to Goldman Sachs' Advanced Beta Strategies platform that had $30 billion of assets under supervision at the time of the deal.
Though the Westpeak unit only managed $300 million at the time of its purchase, it was an essential piece of the puzzle in terms of Goldman Sachs getting into the ETF business, according to Ben Johnson, senior researcher for Morningstar in Chicago.
"One of the biggest barriers [to attracting assets to ETFs] is just a lack of a track record" he says. "The average retail advisor has nothing to rely on." See: Startup firm bets its ETF research technology can cut out the middle man for advisors. Of the $450 billion of smart beta ETF assets held in the United States, 80% are invested into smart beta funds with a track record of three years or more, Johnson adds.
Wait-and-see stance
Alex Potts, CEO of San Jose, Calif.-based Loring Ward, which manages $12 billion of assets, mostly in DFA funds, is pleased to see Goldman Sachs offer DFA-like products — but he will need to see how they do before investing.
"I think it's great!" he writes in an email. "The idea of utilizing good research from Academia to create asset classes is always good. With a company such as Goldman Sachs backing them, that will help lower prices and bring awareness. Now, the proof is in the implementation! How are they defining "value" and is it consistent with the research?" See: How DFA is putting its John Hancock on the ETFs category.
But in purchasing Westpeak, Goldman Sachs is now in a position of "codifying pre-existing intellectual capital," Johnson says. Goldman Sachs can't advertise the Westpeak track record, or rely on back-testing results, but it has made clients aware of its efforts to capture investing knowledge hard-won over decades. See: 6 reasons why RIAS can't — or don't want to — have track records.
Tom Lydon, publisher of ETF Trends, was pre-briefed on the launch.
"Based on my conversations with [Goldman Sachs executives], their communications [about their smart beta ETFs] have been with institutions who are familiar with Westpeak."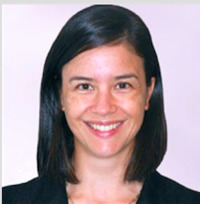 Alex von Obelitz was hired from
PIMCO — one of several poaches
brought to Goldman Sachs as part
of project ETF.
Clients onboard
Heading up the new smart beta effort is Michael Crinieri, GSAM's global head of ETF Strategies, another Goldman investment banker drafted into asset management service.
Crinieri has hired Tony Kelly, who has a 15-year track record as a BlackRock and Barclays iShares executive; Alex von Obelitz, a former PIMCO ETF exec; and Steve Sachs, who hails from the ProShares ETF house, to head capital markets efforts for Goldman ETFs.
"Our clients asked us to apply our investment expertise to exchange traded funds," says Crinieri. "We believe ActiveBeta ETFs create solutions for them and capitalize on our global reach and deep knowledge of the markets." See: ETF makers mostly have $500-million-plus-AUM RIAs to thank for growth, study shows.
Here is the roster of coming ETFs and their fees:
Goldman Sachs ActiveBeta Emerging Markets Equity ETF (GEM), 0.45%
Goldman Sachs ActiveBeta Europe Equity ETF (GSEU), 0.35%
Goldman Sachs ActiveBeta International Equity ETF (GSIE), 0.35%
Goldman Sachs ActiveBeta Japan Equity ETF (GSJY), 0.35%
Goldman Sachs ActiveBeta U.S. Large Cap Equity ETF (GSLC), 0.09%
Goldman Sachs ActiveBeta U.S. Small Cap Equity ETF (GSSC), 0.25%
Lydon came away with the impression that Goldman Sachs isn't leaving asset flows to chance.
"In talking to Goldman Sachs, this is something they are paying attention to. The clients said: 'We will follow.'"
Indeed, the first Goldman ETF launched with what Crinieri called "real assets" of $50 million — meaning assets that clients put up without being compensated or otherwise arm-twisted.
Still, Goldman Sachs executives can't be encouraged by the results of Franklin Templeton, three years ago, and J.P. Morgan, last year, entering the smart beta ETF market. Neither firm, which measure success in hundreds of billions, has cracked $200 million in ETF assets.
RIAs at arms-length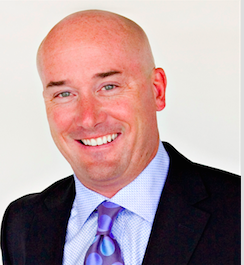 Tom Lydon: The clients said: 'We
will follow.'
Registered investment advisors and the hallowed New York investment bank have always existed at a remove because Goldman Sachs orients its investment management products to institutions. When its sells to the retail investing public, it does so either through its own stockbrokers or third-party wirehouse brokers as separately managed accounts or mutual funds. It has $289 billion of mutual funds or nearly a third of the assets it manages.
"For RIAs, Goldman Sachs wasn't a brand of choice," says Lydon. "It wasn't available on most custody platforms." See: RIAs line up behind Greg Smith as Goldman Sachs reels from exec's New York Times op-ed grenade.
Morningstar's Johnson points out that Goldman's decision to hazard channel conflict by serving RIAs on the cheap while charging more traditional rates to wirehouse brokerage clients was made easy by the wirehouses. Last year ETF asset inflows exceeded mutual fund inflows at wirehouses for the first time. See: RIAs surpass wirehouses in ETF asset distribution and it'll mean change.
Not so 'smart'
Most custody platforms will add managers at RIA request but it is an infrequent occurrence unless performance is wildly good or expenses exceedingly fair. Thus, Goldman Sachs was unlikely to go out of its way to create RIA-friendly share classes on the cheap and risk irking wirehouse brokers.
But times have changed — even at Goldman Sachs — and the ETF movement, the RIA movement and the rapid erosion of the active mutual fund business are all too big to ignore. BlackRock was founded in 1988 and now has $5 trillion in assets managed. By contrast, Goldman Sachs Asset Management, founded in 1986, barely manages $1 trillion. See: Mark Wiedman vows to ETF managers that BlackRock won't compete [directly] in the asset allocation game.
The filters employed by GSAM in its — oxymoronically named — ActiveBeta include shopping for value bargains and stocks whose prices have been rising — two attributes that have traditionally been considered mutually exclusive. It also filters out stocks that trade in wild swings and report unsustainable earnings.
Johnson says ActiveBeta has a downside, notwithstanding the smart beta labeling of its categories.
"I think smart beta is an unfortunate term because "smart" isn't always warranted."
As we wrapped up this article, I heard the news that Lloyd Blankfein is battling lymphoma. My heart goes out to him and his family.
---
---
Mentioned in this article:
---
---
---