Andrew Parish: The legal fight isn't over and that there are a tremendous amount of moving parts.
Brooke's Note: Andrew Parish remains an serious enigma — even to somebody like me who doesn't believe journalists do anyone a favor by walking on eggshells when it comes to covering the financial business. Much of the riddle is his doing for the way the AdvisorHUB founder interacts with his public. This case — and his comments — add to, not subtract from, the complexity surrounding Parish and his very tough-on-wirehouses publication.
The judge stuck to the low end of the guidelines when he sentenced Andrew Parish, founder and CEO of industry gossip news site AdvisorHUB, last Friday for defrauding the IRS by failing to account for and pay employment taxes at his company.
Even so, the 18-month sentence imposed by Judge James L. Graham of the U.S. District Court for the Southern District of Ohio exceeded the ask of prosecutors and a probation officer who had urged an even more lenient sentence. The court probation officer assigned to the case recommended a one year in prison, three years of supervised release and no fine.
In May, Parish pleaded guilty to charges that he had withheld employee income taxes at a previous headhunting firm he owned and managed, Axiom Consulting Group.
Somewhat surprisingly, the U.S. Attorney prosecuting Parish agreed that he should be let off relatively easily. In a memorandum submitted to the court on Sept. 9, the prosecutor cited Parish's total acceptance of responsibility and his hire of an accounting firm to resolve his past tax issues as reasons to go easy on him. See: After hard-hitting Reuters article about AdvisorHUB, the online publication responds, like a sphinx.
"A sentence below the guideline range is appropriate in this case, as it properly considers the nature and circumstances of the offense, as well as the need to avoid unwarranted sentencing disparities," wrote Carter Stewart, U.S. Attorney for the Southern District of Ohio. "Such a sentence is also sufficient to deter the defendant from future criminal conduct, and, in light of his specific offense and personal characteristics, to protect the public from any future criminal activity of the defendant."
'Not going anywhere'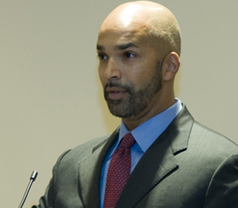 Carter Stewart: : A sentence below
the guideline range is appropriate in
this case, as it properly considers
the nature and circumstances of the
offense.
For tax fraud such as that committed by Parish, federal sentencing guidelines recommend between 18 and 24 months of prison, one to three years of supervised release, and a fine of between $4,000 and $40,000.
In addition to prison time, Graham will have three years of supervised release and pay a $10,000 fine. Parish is also obliged to pay restitution of $341,336.46 — the total amount of tax he withheld in the first quarter of 2009.
Yesterday, in a post on his website, Parish wrote that the New York- and Columbus, Ohio-based publication, will survive his incarceration.
"We aren't going anywhere. We promise, wrote Parish.
Willful failure to truthfully account
According to court documents, between January and March 2009, Parish defrauded the IRS by failing to account for and pay employment taxes at his company, Axiom Consulting Group LLC.
The May 5 press release from the U.S. Treasury announcing his guilty plea reads:
"Parish did not follow the established payroll procedures and instead paid a majority of Axiom's payroll by issuing the payroll checks himself to the Axiom employees. These payroll checks did contain withholding amounts for the required employment taxes owed. However, the amount of employment taxes that Parish withheld from his employees were never remitted to the IRS. In addition, Parish never provided the true amount of the wages paid to the employees to the accounting firm causing the preparation of an inaccurate Form 941 for the period January 1, 2009 through March 31, 2009. In addition, it was Parish's responsibility to transmit the Forms 941 to IRS, but he failed to do so."
The IRS statement includes no specifics on the nature or dimensions of the firm. The website for Chillicothe, Ohio-based Axiom does not appear to be active. Text on the homepage reads: "Call Us Today! No….actually, don't call us today. This site will be fully functional January 1 of 2009."
Parish has declined all public comment beyond two posts to his website. Parish referred a reporter to yesterday's statement and declined further comment.
'No excuses'
When he pleaded guilty in May, Parish took the road to contrition, writing: "I could take the rest of this paragraph and attempt to explain away the details of the proceedings and my guilty plea. But you guys would see right through that. There are no excuses and there are no 'somebody else's fault'. While I have dealt with a viscious [sic] and difficult custody battle that lasted from 2008 to 2014, there are no excuses. None."
Now, in the face of an imminent and extended leave of absence, Parish assured his followers the business would continue and even suggested more legal developments are in the offing.
"The question that I've been asked an innumerable amount of times, after the kind words have been said and heard, is whether or not AdvisorHUB will continue to exist," he wrote on his site. Our Board of Directors have met and put together a plan to deal with this situation in an appropriate fashion. We've taken the appropriate steps to ensure that our vision, mission and execution do not miss a beat. In other words, AdvisorHUB will continue to be AdvisorHUB. I will remain as CEO and chairman of the Board of Directors."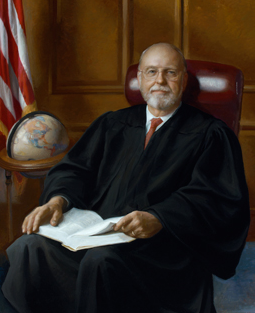 Judge Graham didn't accept prosecutor's recommendation
for lighter sentencing.
The post continues: "As far as my personal legal situation is concerned," there really isn't all that much to discuss. What I can say is that the legal fight isn't over and that there are a tremendous amount of moving parts. I simply can't go into anymore detail per my attorney's instruction."
Federal prisoners do not have access to the Internet while incarcerated. They are, however, usually allowed to receive email, the lifeblood of AdvisorHUB Inc.
Undue consideration?
It appears that much of the $350,000 Parish is obliged to pay will ultimately come out of AdvisorHUB coffers. In the Sept. 9 sentencing memorandum, the U.S. attorney prosecuting Parish wrote: "The defendant further intends to satisfy the full amount of restitution and is optimistic that he can do so within a short timeframe due to the current success of his company."
AdvisorHUB was founded in January 2014 with $250,000 of startup capital. Parish graduated from Liberty University (the evangelical Christian college founded by Jerry Falwell) of Lynchburg, Va. in 1998 with a Bachelor of Science in history and philosophy. Parish played varsity basketball. The only other CV entry on his LinkedIn page is a five-year stint at Oppenheimer as a stockbroker from 1997 to 2002.
AdvisorHUB introduced ads to its site in early 2015.
Past Problems
This isn't Parish's first brush with authorities; he was also sued in 2001 while a broker at Fahnestock & Co. (the precursor to Oppenheimer & Co.). Two former clients alleged unsuitable and unauthorized transactions, fraud, and misrepresentation.
The Finra BrokerCheck citation points to unusual circumstances, including the fact that midway through his case he decided to represent himself pro per, and, despite subpoenas requesting his presence, he frequently did not show up to hearings .
Finra's arbitration panel awarded $50,000 to the claimants, censured Parish, and barred him from the industry for three months.
The claimants came after him for "inappropriate investing in Claimants portfolios, including huge amounts of trading activity in various stocks, and a lack of diversification. Claimants also alleged that "Parish falsified and 'created' one huge trading blunder, to cover the ongoing trading losses…"
---
---
Haha
December 12, 2015 — 7:43 PM
You reports are so ignorant. Your reporting on a man that stole and lied all his life and you report what he shares about him online. He has never graduated from liberty. He dropped out like a losses he is. You people need to report the facts, not what u read online.