Dawn Bennett accounted for AUM totals by saying she managed cash for a South African telecom, a Virginia-based travel agency, and Virginia-based historical preservation group
Brooke's Note: The mind-blowing aspect of this case is that its allegations center around an act that RIAs tend to do here and there — overstate their assets under management. Our experts say such an act — at least in the context of Dawn Bennett's case and its allegations — is flat-out fraud. I read and edited this article seeking to understand just where she crossed the line from telling arms-extended fish stories to what appears to be real trouble. That Barron's once or twice bought her claims hook, line and sinker, which led to her getting that third party's seal of approval is one thing. The sheer magnitude of the differential — hundreds of millions — may have been a thing. That it got blasted out over radio waves may have exacerbated matters. Then there is the matter that she is a broker who allegedly had virtually all assets under advisement, not management. Nor could it have helped when South African witnesses who had already met their demise were invoked under SEC investigations. Many of you don't love it when RIABiz asks you for AUM when we quote you as a member of an RIA. But realize that AUM is a factor that the SEC says very much matters as a representation of who you are and how competent you are in managing assets.
The Securities and Exchange Commission has charged financial advisor and radio host Dawn Bennett with "grossly inflating" her RIA's assets under management between 2009 and 2011, as well as misrepresenting her clients' investment returns.
In a cease-and-desist order issued last Wednesday, the SEC also accused her of attempting to mislead and evade during its four-year investigation. The SEC alleges that she made "entirely fictitious" statements to investigators, changed her testimony on critical points between two testimonies, claimed she had lost original documents subpoenaed by the SEC and, in one instance, appears to have had her then-lover submit an exonerating, but false, affidavit backing her claims.
Neither Bennett nor her lawyer, F. Whitten Peters, a partner in Washington D.C. law firm Williams & Connolly LLP, responded to requests for comment.
"The only thing an attorney can do now is mitigate the damage … and I don't know how," says Peter Mafteiu, principal of Gig Harbor, Wash.-based Sound Compliance Services.
"I think that the commission did a very good job documenting that she dug the hole herself."
House of cards
Bennett, a registered rep with Western International Securities since the end of 2009 (and an RIA between 2008 and October 2013), helped make a name for Bennett Group Financial Services LLC, Washington, D.C.-based advisory business by hosting a weekly radio show on a local AM station. The show, "Financial Myth Busting with Dawn Bennett," has been syndicated by Radio America since August 2014. Past guests have included Sen. Rand Paul, GOP presidential hopeful Ben Carson, and entrepreneurs Mort Zuckerman, and Steve Forbes.
The SEC order says that commission investigators conducted an examination of the Bennett Group in 2011 and flagged the firm's disclosure of its AUM figures as improper.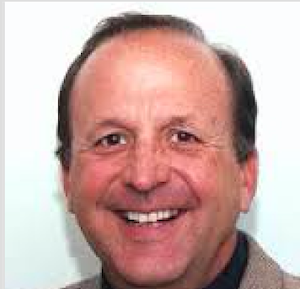 Peter Mafteiu: The commission did a
very good job documenting that she
dug the hole herself.
While Bennett was touting AUM figures of between $1.1 billion to $2 billion to her radio audience and to Barron's, the SEC believes that the maximum Bennett Group could have been managing at any point between 2009 and 2011 was $407 million.
To account for the $1.6 billion discrepancy between AUM estimates, Bennett has maintained that she provided short-term cash management to several companies including a South African telecommunications firm, a Virginia-based travel agency and a Virginia-based historical preservation group. At least on its face, these claims appeared possible. Bennett served as an advisor in some capacity with each organization, helping to manage their 401(k) plans or advise their investment committees. See: In red-hot 403(b) market, TIAA-CREF hires hundreds of advisors after RIAs, and Fidelity, pose new threats.
Yet according to the SEC, none of Bennett's short-term cash management strategies ever existed.
For example, Bennett claimed during the examination that she was helping to manage $700 million in short-term cash for the South African telecom. In December 2013 testimony she elaborated, claiming that she had weekly phone calls with the CFO of the telecom's U.S.-based business unit between 2005 and 2011 to help manage actually over $1 billion in cash.
Unfortunately for Bennett, the chief financial officer she claimed to have been speaking with left the company in February 2006.
Lost in the move
Bennett changed her story when she testified again in January 2015, telling the SEC that she had actually been talking with the CFO's successor.
The succeeding CFO, however, claims he never received any such advice from Bennett or Bennett Group. Another telecom executive said that investment decisions at the company were made by officials in South Africa, and that he had never heard of Bennett or her firm before. Furthermore, the company had never had more than $650 million in cash assets.
By this point, however, Bennett was in deep. She had already given the SEC copies of "project request forms" that appeared to substantiate her claims. When asked to produce original documents, Bennett said they were lost in an office move.
Bennett also produced an affidavit that backed her side of the story. In the affidavit, the chief operating officer of the U.S.-based business unit of the telecom said he had indirect knowledge of Bennett's conversations with the CFO.
But the SEC's order suggests, in delicate language, that there was possibly good reason to discount that evidence:
"According to the affidavit, COO received 'regular briefings' from CFO and Successor about the advice. But, at subsequent testimony, COO retracted the pertinent parts of the affidavit. Given this testimony, it is unclear why COO made the initial averments, but it came to light during Bennett's second testimony that she and COO had a personal relationship," the order reads.
Plan B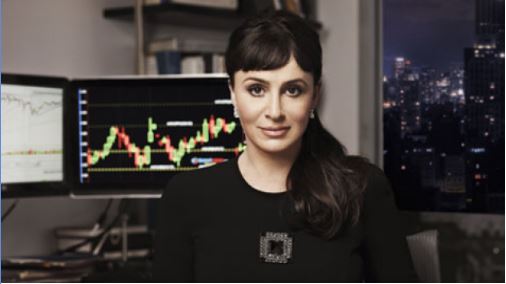 Bennett at work
Bennett also claimed during her examination and subsequent testimony that she was providing short-term cash management advice on $150 million to a travel agency based in Virginia via weekly phone conversations with its founder.
Once again, easily checked facts proved her claims could not have been true. The travel agency's founder died in 2011, and he had been incapacitated by illness and uninvolved in the business since 2004.
According to the SEC, when investigators confronted Bennett with this fact, she changed her story and said she had actually been advising the founder's widow. The widow denies Bennett ever spoke with her about short-term cash management.
Selling Barron's
According to the SEC, Bennett also made submissions to Barron's using her falsified AUM figures that won her places on three "Top Advisor" lists the magazine publishes. In the June 9, 2009 edition of Barron's, Bennett was ranked #5 in the category of "Top 100 Women Financial Advisors," interviewed for the accompanying article and photographed, and given extensive coverage. Six weeks later, another Barron's reporter interviewed her again and published a lengthy Q&A piece. Less than three weeks after this second article, Bennett was ranked 26th in the magazine's "Top 100 Independent Financial Advisors." Finally, in 2011, Barron's ranked Bennett #2 in its "2011 Top Advisors" list for Washington D.C.
Bennett also exaggerated the client standards of her RIA to Barron's reporters. In 2011, for example, Bennett said a typical account size was $3 million when the SEC says only 1% of Bennett Group customers and clients had account values of $3 million or more. She also claimed that Bennett Group's minimum account size was $2 million when 98% of client accounts were actually less. See: What lessons can Barron's #1 rated financial advisor teach us?.
Until SEC examiners presumably put a stop to it, Bennett was linking the investing public to these articles over email, her website and social media. She also bought 1,125 reprints of the "Top 100 Women Financial Advisors" article where she placed fifth and had sent out 125 of them to clients and prospective clients. See: 5 ways for RIAs to avoid social media and 'holistic' wealth management overreaches in a share-happy e-world.
More disclosure problems
The SEC order also charges Bennett with public misrepresentations of the returns her clients earned.
Bennett, according to the SEC, spoke about her firm's model portfolio returns on air without disclosing that they "were not representative of actual investor performance" and that many accounts were not invested in accordance with the model — even after an accounting firm retained by Bennett Group recommended she make these disclosures. See: How Howard Present parlayed an intern's algorithm into a small fortune — and when the SEC says he knew of a mega-disconnect
And regulators aren't the only ones charging Bennett with mismanagement. After FINRA arbitrations, Bennett paid over $300,000 last year to resolve two customer claims alleging churning, unauthorized trading, and unsuitability.
There are three more pending customer disputes against Bennett alleging a lack of portfolio diversification, misrepresentation and breach of duty and negligence.
Fast track to disbarment?
Inflating AUM and misrepresenting returns are sure to bring heavy penalties from D.C. regulators, say regulation experts.
"Both issues are high on the list for the SEC right now, so it'll be interesting to see how this will play out, says Pat Burns, president of Advanced Regulatory Compliance, Inc.. based in Beverly Hills, Calif. "[AUM Inflation] especially matters to larger clients, foundations, and family offices who might not otherwise invest in a smaller shop." See: Following serious questions about how it calculated returns, F-Squared hires a new CEO after the old one leaves.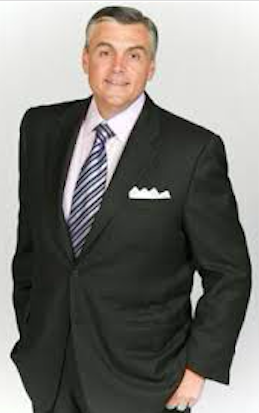 In September, the SEC issued a
final decree banning radio personality Ray
Lucia from the investment business for
misrepresenting backtesting on his financial strategy.
Burns says AUM inflation "is basically fraud" and can usually only be mitigated if the advisor has a credible story suggesting he or she inadvertently or in good faith misinterpreted the requirements for management. Bennett did present a story along these lines, but SEC investigators appear to have shredded her claims.
"That takes it to a whole new level, because now you're starting with fraud and intentional wrongdoing," he says, and adds that violation, if true, puts Bennett on the fast track for disbarment from the industry.
Mafteiu agrees. "I don't see how the SEC could continue to let her run her company," he says.
Off the air
Bennett's downfall comes just days after the SEC finally wrapped up its case against another high-profile radio host, Raymond Lucia Sr. of "Buckets of Money" infamy.
On Sept. 3, the Commission upheld Lucia's ban from the investment business, the revocation of his investment advisor registration and the $300,000 fine against him and his company. See: Why RIAs need to pay heed to a ruling that put a media star and advisor out of business — and out $300,000
Lucia had long marketed a strategy he called "Buckets of Money." Yet while he claimed the strategy had been back-tested and had performed well, the SEC said Lucia performed "scant, if any back-testing of the BOM strategy," and that correct back-tests would have shown his portfolios running out of money during bear markets rather than increasing in value. See: With SEC coming down hard, TV and radio star RIA principal in San Diego makes his case to listeners
Lucia's case, and now Bennett's, should have advisors in the media spotlight double-checking their compliance policies. See: Considering hosting a radio show. The SEC may tune in
"We have clients with high media profiles, and they seem to receive much more scrutiny," says Burns.
WMAL, Bennett's former station, in Washington, D.C., also airs the radio shows of financial radio superstars Ric Edelman and Adam Bold midday on Saturdays (Bennett had the midday Sunday slot). While no longer in the WMAL lineup, Bennett's weekly program continues to run on Radio America. See: How Ric Edelman's bounty of radio and TV leads pushed his $12-billion RIA from Microsoft to GoldMine to Salentica.
Bennett has been a frequent contributor to WealthManagement.com in the past, and was named by REP. as one of its Rookies of the Year in 1989. The WFAA ABC affiliate in Dallas ran an article detailing trouble she faced for allegedly not paying rent on an executive suite at AT&T Stadium where the Dallas Cowboys play. The lawsuit was withdrawn after it was found Bennett's bank was at fault.
---
Mentioned in this article:
---
---
---
Bill Winterberg
September 21, 2015 — 8:19 PM
Whether it's imaginary AUM, imaginary portfolio managers, imaginary clients, imaginary worldwide business offices, imaginary graduate degrees, etc., the SEC says, "The investing public is entitled to a level of confidence that information they receive about brokerage and advisory services is accurate."
To me, the SEC's position is very simple: don't lie; for whatever reason; competence, prestige, expertise, it doesn't matter. If you don't have it, don't flaunt it.
Ms. Bennett will soon find out what happens when you lie to investors.
Brooke Southall
September 21, 2015 — 4:33 PM
Bill,
I think you are literally right.
But in my opinion the SEC is saying by its actions that the perception is the reality here. If you
inflate your AUM, people will presume you are more competent.
And I'm not sure the SEC would see things that way if there weren't a grain or two of truth to it. With a few
Madoffian exceptions, you don't get to $2 billion of AUM without doing some things right.
I think people should be willing to reveal their AUM. In the long run, Hiding it does more to perpetuate
false associations. The truth comes out, especially because it's there in the ADV.
Brooke
Pete Giza
September 21, 2015 — 2:25 PM
Which firm is more competent given $300MM AUM; a 5 person or a 20 person firm? Who is more competent; given two life-style RIAs, one with $50MM AUM or the one with $100MM AUM?
If AUM is a significant measure of competance then the public and the RIA industry as a whole is in trouble. It's like judging a persons financial success by the car they drive.
Pete
Bill Winterberg
September 20, 2015 — 7:41 PM
You wrote:
"But realize that AUM is a factor that the SEC says very much matters as a representation of who you are and how competent you are in managing assets."
I disagree with you, Brooke.
Nowhere that I'm aware of does the SEC imply that "AUM is a factor … [of] how competent you are in managing assets."
The SEC does say, "You should not use the term "registered investment adviser" unless you are registered, and you should not use this term to imply that as a registered adviser, you have a level of professional competence, education or special training."
If advisers can't use the term "registered investment adviser" to imply competence, I feel it's fair to say the SEC also prohibits advisers from touting AUM to imply competence.
https://www.sec.gov/divisions/investment/advoverview.htm