Schwab is spending on average $1illion to open a branch -- but these aren't your father's discount broker B spaces as this Woodland Hills, Calif. location shows.
Brooke's Note: The demand for financial advisors keeps going up but the number of financial advisors keeps going down. It is seemingly the result of the paradigm shift to a different kind of advice that has made the big commission-based houses unwilling to mint as much new talent — with the partial exception of Merrill Lynch. See: A Merrill Lynch trainee shares what it's really like to be part of the firm's revamped, more RIA-like training program. But something had to give eventually — and maybe it already has with Schwab saying it will train and hire advisors by the thousands. It cites rising interest rates, which expand Schwab profit margins, as the catalyst. But as the skeptics in this article suggest, Schwab may face a challenge that didn't exist five years ago — other firms, mostly RIAs, also embarking on big efforts to train and hire, too. And classic RIAs, as the hotter channel, may have more allure. Mariner Holdings is one big example examined here. It has hired 100 people this year alone, many of them advisors (though plenty to its asset manager, too) and its training efforts are on the rapid rise — backed in part by Fidelity. Schwab may also have the added friction (or not) of having to explain away the hire of 1,800 advisors to the principals of 7,000 RIAs who keep $1.1 trillion in custody. Regardless, it is hard to imagine how, when the dust settles, the seeding of new advisory talent in an industry starved for a new crop could be anything but a net gain.
After five years of halfheartedly franchising branches in the boonies, Charles Schwab & Co. has vowed to open corporate stores with a vengeance — high overhead be damned — and populate them with home-grown Schwab employees.
The new installations will be placed in major markets with an emphasis on New York, Washington D.C., Texas, California and Chicago. The price tag for all this expansion? About $1 million to open each branch, according to company executives.
Until July's announcement, Schwab showed a relative indifference to its rate of branch opening, letting it be dictated by the flow of competent, well-funded entrepreneurs who showed up and agreed to open a franchise. Since launching the program in 2011, It has completed the sale of 27 franchises in tertiary cities like Nashua, N.H. and Novato, Calif.
Schwab plans to build 150 more branches and install 1,800 financial advisors in them in a time frame of five or 10 years.
.
This major revelation was slipped into conversation by top executives at the company's business update in July. See: Schwab's big reveal at its July update: Goal to hire 1,800 financial advisors and unpause branch expansion. That article depended on cursory Reuters coverage of the event but since then RIABiz read the updated transcript and talked to more sources.

Schwab's branch in Cupertino, Calif., Apple's
HQ city, is a perfect illustration
of an opulent branch presence.
'Absolutely you'll spend less money'
Even as it goes on a spending spree to create the big-city installations, Schwab will save a few bucks as it grows its team of financial advisors — executives project 1,800 of them over the next few years — via training and mentoring.
Compared to the cost of poaching all that talent, the approach is sound economically, opines Ryan Shanks, CEO of Finetooth Consulting, an advisor recruiting firm in Springfield, Mass.
"Absolutely you'll spend less money training younger people rather than going out and buying a book," he says. See: Schwab eyes massive branch network expansion using independent operators.
But considerations of the purse notwithstanding, it's imperative to nurture new talent as old talent is increasingly hard to come by, says Mark Tibergien, CEO of Jersey City, N.J.-based Pershing Advisor Solutions.
"There are more CFPs over the age of 70 than under the age of 30. There are 40,000 fewer advisors in all channels than there were in 2008. There is an oversupply of clients and an undersupply of advisors to serve them. Supply and demand works in favor of the employee and the business that invests in them." See: The big impression Mark Tibergien and his reverse mentor, Kayla Flaten, 25, made on me over a Manhattan lunch.
The 6.4 rule
Although Schwab is reimagining the scope and staffing of its branches, CEO Walt Bettinger remains confident that matching more Schwab advisors with more clients — hopefully high-net-worth ones — is a productive endeavor.
"When we are able to provide a dedicated relationship to a mass-affluent client or an affluent client, the implications of that are rather astonishing," he said during the July call. "Things like if we've done a financial plan as part of that relationship, the client is 6.4-times more likely to enroll in a fee-based advisory solution." See: Schwab spells out the details of its franchise plan.
He added: "Our attrition numbers, as you might expect, go down significantly. Our net new asset numbers go up significantly. The fact of the matter is though we do not have enough people out there talking to our existing clients, let alone to the prospects that come into our stores on a daily basis."
Shanks agrees that branches are thoroughly road-tested: "If you want a branch model that has proved itself, you need look no further than Edward Jones," he says. The St. Louis-based broker-dealer has 11,000 branches as compared to Schwab's 300.
No cold calls!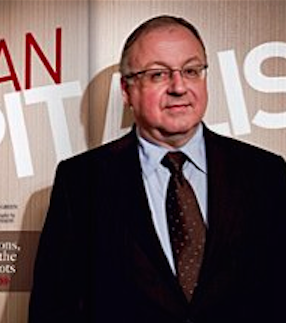 Mark Tibergien: Supply and demand works
in favor of the employee and
the business that invests in them.

But Schwab will need to get a move-on if it hopes to recruit talent before competitors get to it first.
"What they're not taking account of is how competitive the [hiring] market is. So many firms are doing so much more to entice people," says Shanks.
It would behoove Schwab to use its massive size and resources to get out in front of that industry wide effort, says Tibergien.
"I have long thought that becoming the employer of choice would be a great strategy for the right firm," he says. "After all, the only thing that really inhibits growth is a lack of capacity to serve clients. There is a physical limit to the number of clients an advisor can handle and most firms are tapped out unless they are willing to jettison clients or reduce the client service experience." See: Top breakaway panel schools RIAs on how to create a cushier deal for financial advisors than a wirehouse.
It's a strategy that Mariner Wealth Advisors is pursuing. The Leawood, Kan.-based RIA, with $14.5 billion of assets under management, just launched Mariner Academy for the training of advisors. The RIA is a subsidiary of 600-employee Mariner Holdings, which has hired 100 people in 2015 alone.
"The difference between Mariner and a larger company is that the RIA channel is the fastest-growing channel," says Brian Leitner, senior vice president of practice management. We hire very enlightened people. That's a key differentiator."
Leitner adds that once advisors are seasoned at the Mariner Academy they need not make cold calls because of the abundance of inbound leads and assets. As a result, he says, young advisors get exposed to "cutting edge stuff." Mariner is working in close association with Boston-based Fidelity Investments on its growth. See: Marty Bicknell and Fidelity enter into the mother of all cross-RIA referral deals.
Perception agita
Tibergien gives Mariner the edge over Schwab in the flesh-and-blood component of its expansion strategy.
"I like that Mariner is stepping into this opportunity and being strategic about making human capital a cornerstone of their growth strategy."
He sees Schwab continuing to struggle with its persistent issue of channel confusion.
"Schwab is a bit of a different story in that they already struggle with the perception that they compete with their RIA clients. This massive move will probably add the agitation no matter how they parse the message. They have proven that they can serve anybody with this model from the mass affluent to the HNW and they have a huge promotional budget to compete in every market they are in. Imagine an advisor whose statements go out to clients with Schwab's name in it. Real brand confusion." See: TD Ameritrade and Schwab at odds on franchise model.
Amid such complexities, Shanks wonders aloud why Schwab doesn't take advantage of its leadership in RIA custody to take a middle course instead of putting all its eggs in opening 150 branches at a projected cost of $150 million.
"If you're going to invest $150 million, why don't you split it?" he asks. "Spend $75 million on behalf of the best-run RIA clients and $75 million on branches and see which bears the most fruit in the long term. So many firms at $100 million with capital backing them would jump to $250 million pretty easily."
In-house training
Kallsen suggests that Schwab has the hiring and training and recruiting apparatus needed to keep all assets flowing in-house.
"Today, we are working with our recruiting talent and we are building a recruiting pipeline. We are making sure we have the right people, that they understand our value proposition and as the interest rate opportunity opens up, we will hire and train them." See: Schwab nonprofit ponies up $500K for simulated securities floor to give prospective advisors hands-on experience.
Running to stay in place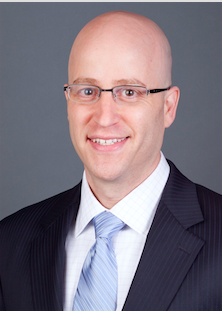 Brian Leitner: The difference between Mariner
and a larger company is that
the RIA channel is the fastest
growing channel.
In an earlier interview, Tim Welsh, president of Nexus Strategy, expressed his utmost skepticism in Schwab's ability to make such a giant leap in retail presence.
"It took 20 years to get to 1,200. How are they going to do that? They don't have a boot camp for training. They don't have the recruiting capacity."
Welsh adds that it is harder to hire hundreds of advisors than it appears because a firm will lose 10% or 15% to attrition annually. In Schwab's case, that means it would need to hire 500 advisors to net 400. Welsh says he is equally flabbergasted about Schwab's branch growth plans.
The longer-term future of Schwab relies on this initiative and the capital will be found to finance it, regardless of macroeconomic factors, according to Joe Martinetto, chief financial officer of The Charles Schwab Corp.
"I think what you are hearing from us is expanding the branch footprint is becoming a higher priority that we are going to figure out how to embed into the run rate," he says. "It can go faster with more flexibility. But we are going to make progress … regardless of what happens with interest rates."
Retaining talent
Such a damn-the-torpedoes approach is likely to pay dividends — as long as the hirees are treated properly over time, Tibergien says.
"I think all firms of any size will have to invest in the recruitment of newbies and the development of their careers," he says. "It is not a given that once they develop the skills they will leave you. That only becomes certain when you don't match them to the right jobs, when you don't invest in them, when you don't pay them fairly and where you create an environment that is more distracting than supporting. So the hiring part is the easy step. Making sure that these young professionals evolve to committed and passionate missionaries for the firm is an even bigger challenge."
After so many years of corporate belt-tightening, Schwab is also finding itself in catch-up mode, according to Kallsen.
"We have grown dramatically in the last seven years," she says. "Seven years ago, we had $1.1 trillion in client assets. Today, we have $2.6 trillion. We have the same number of financial consultants today as we had seven years ago and we've added millions more clients."
---
---
Mentioned in this article:
FA Match
Consulting Firm, Specialized Breakaway Service, Recruiter
Top Executive: Ryan Shanks
---
---
---
Adam Smith
September 16, 2015 — 7:17 PM
Might be time to re-think which custodian I want to support. To learn that the profits being generated from their institutional division are most likely being used to generate capital to bolster their retail network and Schwab's internal RIA solutions.
I wonder if Schwab is going to give us the same old same old speel that they are not competing againt us?