Bill Harris says his retirement planning tool is 'the best one out there based on its balance between simplicity and sophistication.'
Brooke's Note: Personal Capital's Bill Harris is an ex-superstar CEO working to reclaim his patch of sky in the Silicon Valley firmament. The founder of the Redwood City, Calif.-based virtual advice firm had stints at the helm of supernovas PayPal and Intuit in their formative years. But perhaps less known is that Harris founded robo-advisor MyVest in 2001. His two big takeaways from that experience: virtual advice is a grand opportunity but 'virtual' still starts with people — even if the human relationship develops in a series of telephone conversations. His belief was strong enough that in 2009 he invested $2 million of his own capital in Personal Capital. Six years later, Harris has an additional $100 million in seed money, putting him in the same league as Betterment Inc. and Wealthfront as far as financial backing goes. But Harris is ultimately betting on his ability to pump out human relationships in mass quantities. It's a managerial challenge of the first order — just ask Bob McCann or James Gorman. Harris, with his masters degree in business administration from Harvard Business School, doesn't suffer fools. Both at the staff advisor level and the executive level, people have come and gone. Some people love him; many others find him brusque. All is relative. Those staffers who formerly worked for Ken Fisher say they don't really find him brusque at all.
In the race to automate financial advice, Personal Capital is the dark horse. Its jockey — looking for a comeback — is CEO Bill Harris.
Yet Personal Capital's recent track record is promising and well disclosed. In April 2014, it had $500 million in assets under management, up 400% from where it stood 12 months prior. Just nine months later — January 2015 — that amount had doubled to $1 billion and by June it had surpassed $1.5 billion. See: The steps Personal Capital is taking to win bigger accounts after a year of 100% growth and 95% of them small fish.
Even better for the Redwood City-based firm's bottom line, Personal Capital charges substantial un-robo-like fees. See: Schwab Private Client edges its fee closer to the classic RIA standard. Investors pay 89 basis points on accounts up to $1 million and then 79 basis points on accounts up to $3 million. By extrapolation, this grid suggests the firm has revenue north of $10 million, an amount that no doubt goes a long way toward paying its 200 employees.
These quantitative indicators have no doubt played a role in attracting the ever-larger rounds of financing Personal Capital has enjoyed. Most recently, on Oct. 29, 2014, it received a $50 million infusion of VC money from a consortium that included Corsair Capital LLC, a private-equity firm focused on the financial services sector, and two known names in consumer finance — USAA and BBVA Ventures. See: Envestnet stock skidded 35% — so will it force a rethinking of the Yodlee deal?.
Another plus: Charles Goldman, founder and CEO of Concord, Calif. TAMP AssetMark Inc., sits on Personal Capital's board of directors. See: AssetMark keeps to the ex-Schwab theme, tapping Jerry Chafkin as chief investment officer.
Most promising, however, is the mega-pool of 800,000 investors who use the freebie tools on the Personal Capital website to administer $150 billion in assets. See: How the new RIA competition is akin to the cup-holder dilemma for automakers.
Intuit-ive
To make sense of how much steak goes with all the sizzle, I wanted to talk to Harris himself.
Easier said than done. It took a few weeks, but I finally arranged a phone conversation with Harris through Personal Capital's public relations department.
For better or worse, Harris is consistent: the vision for Personal Capital he related to me matched virtually word-for-word with interviews I had seen and heard on Bloomberg TV and CNBC: Use technology to put the typical investor in charge of their financial lives by giving them access to a set of tools that allows them to create a comprehensive picture of their financial lives, analyze that picture and make decisions about their financial futures.
Where Harris suggests that he has an edge is in the former Intuit Inc. employees who created these tools. Harris believes that the retirement planner created by the alumni of the software company is "the best one out there based on its balance between simplicity and sophistication." The proof point, he says, is that "active software users" utilize them between 15 and 20 times a month. Harris also points to research by graduate students working under the supervision of Shlomo Benartzi, a noted expert in the field of behavioral finance, showing that users of the Personal Capital mobile app reduced their personal spending by 15%.
Essentially, Harris argues that Personal Capital is the best-in-class online advisory equivalent of the freemium model — chumming the market with a basic offering for a chance to pitch a premium product or service. At Personal Capital, you can invest yourself for free using Intuit-ive tools. If you want to outsource the whole knotty financial planning and advising process, you'll be upgraded from a relationship with a robot to one with a human being. See: Wealthfront CEO flames Betterment's 'outrageous' fees and 'abhorrent' ways; Betterment strikes back labeling the screed a Trumped-up PR play.
Fisher kings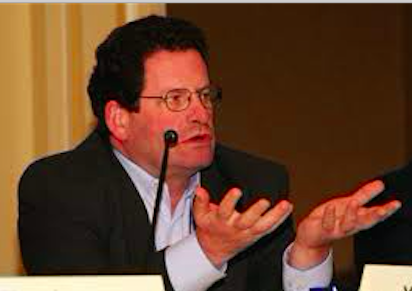 Users who meet the $100,000 account
minimum can count on being contacted
by the sales team — many
of whom are alumni of Ken
Fisher's $65 billion firm.
Harris says that the "the notion of direct marketing with a centralized focus" came to his company along with the several executives he'd hired away from Fisher Investments just down the Silicon Valley road. See: Ken Fisher resumes hiring but still has 'overcapacity' of investment counselors.
Now, with that added sales acumen, those using Personal Capital's free tools who meet its $100,000 account minimum can count on being contacted at least once by the organization's sales team, based in Personal Capital's 80-person Denver office.
Fisher Investments' CEO Ken Fisher entered into colorful — but off-the-record — discussion when contacted for this article.
In the running
But even with all these positive forces in play, the crucial freemium-to-premium conversion rate remains low so far. Of the purported 800,000 users of those tools, only about 5,000 have become paying clients—a conversion rate of about one client for every 160 users of the free tools. That statistic suggests that clients who are quite comfortable using free online tools are not necessarily comfortable with the idea of turning over their life savings to a newcomer in the field. See: Online RIAs will mostly fail — and here are 10 reasons why.
Harris points out that not all of the 800,000 tool users meet the firm's $100,000 minimum, so the conversion ratio is actually better than one out of every 160. But of the $150 billion assets-worth of clients using the free tools, only $1.5 billion are paying for Personal Capital's asset management services.
Even so, this conversion ratio is a vast improvement over early-to-market robos like MyVest, Oberon, RunMoney that folded before reaching $50 million in direct-to-consumer assets (more on that below). And Personal Capital's rate is generally in the range of even the most successful of the current crop of upstart robos that are still below $3 billion in AUM.
Personal Capital also seems to be besting SigFig Wealth Management LLC, the San Francisco-based robo that has also brought mega-billions of assets online via free tools. See: Why Mike Sha has a 2015 goal of $1 trillion in robo-assets for SigFig and where Marissa Mayer fits in.
Entrenched threats
In any case, upstart robos may not be Personal Capital's biggest worry.
Harris freely admits that the bigfoot brand names like Schwab, Fidelity and Vanguard — and the less obvious blue chip brands like Merrill Lynch and Morgan Stanley — concern him more. All of these firms have either launched or are preparing to launch offerings that, at least at a distance, resemble Personal Capital's phone-reliant model, i.e. advisors working remotely. See: The documented RIA threat, 'phono-advisors' and their nearly $300 billion of assets.
The Vanguard Group Inc.'s Vanguard Personal Advisor Services already has $17 billion under management, which includes about $10 billion that it transferred over from an earlier program. In fact, Malvern, Pa.-based VPAS is now bringing on more in assets each calendar quarter than Personal Capital has in total AUM.
Vanguard's scale allows it to offer lower minimums ($50,000 vs. Personal Capital's $100,000), lower fees (.30% vs. .89% annually) and the brand name associated with low fees and transparency. See: How exactly Vanguard Group — with a dash of robo and lots of mojo — went from a virtual unknown in wealth management to posing a threat to Merrill Lynch.
Brand new bag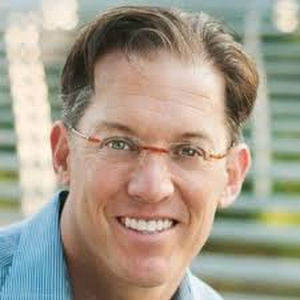 Will Trout: Only time will tell
if Personal Capital's advisors can add
enough value over the phone to
make the model successful.
Far from dismissing the magnitude of the challenge he faces, Harris maintains he has a number of competitive advantages, chief among them being Personal Capital's head start on marquee brands.
To date, Vanguard is the only big brand with a viable hybrid offering in the marketplace, he says, asserting that Personal Capital's offering is superior based on its technology, investment management process and the lack of proprietary products in it portfolios. See: Vanguard's white-hot 'hybrid robo' just added $4 billion in three months — a heat that may cast a chill on 'pure' robos.
What Harris does not mention — but might to good effect — is that Vanguard and Schwab are mostly only cannibalizing, up-selling or downselling their own books of business whereas Personal Capital is creating clients out of whole cloth.
Even so, the big-brand robo entrants will continue to crowd the field, says Erik Jepson, who served as Personal Capital's chief marketing officer for about a year and now serves as chief customer officer for Bay Area-based Advisor Software Inc.. He sees many large financial services firms developing virtual advice offering that just keep getting better and which may have an edge on Personal Capital's lesser-known version.
Will Trout, a senior analyst with consulting firm Celent, agrees that this cloud is darkest hanging over Personal Capital.
The first phase of the robo movement was "all about delivery," he says, but "plain vanilla investment solutions will not cut it in the long run." Phase two offerings will be more sophisticated, Trout says, and will have to as clients age and their lives become more complicated.
Silicon Valley pedigree
Against this barrage, Harris positions Personal Capital as the smaller, more nimble, option able to outmaneuver larger competitors and provide more personalized service. And, although Harris doesn't quite put it this way, you get the sense that he views his firm's Silicon Valley heritage as an intangible benefit in what is, at least in part, a tech war.
Harris has been applying technology to simplify and improve individuals' financial lives for many years. He has served as the CEO of Intuit Inc. and PayPal Inc., both innovators in the area of personal financial software. In the process, he became a Silicon Valley icon.
Then, in 2001, Harris founded San Francisco-based MyVest Corp., one of a crop of firms that included Oberon, RunMoney and a few other long-forgotten startups, that offered some version of the online advice idea a decade before their time.
None, however, generated enough interest among consumers to justify their original business plans. MyVest morphed into a TAMP-like platform focused on serving financial advisors, Oberon was acquired by Envestnet Inc. for its underlying technology and RunMoney simply died and went to tech-startup heaven. See: Six ways that human advisors kick robo-advisor butt.
One step ahead
Ultimately, Personal Capital does not need to beat Vanguard or the other big brands in a toe-to-toe slug-fest. It only needs to stay one step ahead long enough to find a place in the hearts of enough tech-savvy, high-net-worth investors to generate a reasonable return for Personal Capital's venture capital backers.
Of course, generating a stellar return on $100 plus million of Silicon Valley smart-money will take substantially more than $1.5 billion in AUM and the fees it generates.
Trout says the VC firms behind Personal Capital will give Harris the long leash he needs because "they must recognize that this is a time of transition to a new business model that may take a while to play out." See: Wealthfront's high-net-worth cat leaps out of the bag — keeping it one robo 'pivot' ahead of Schwab.
Additionally, he says, the experience and track record Harris possesses give him "added credibility and puts him in a special category."
Trout adds however: "Only time will tell if Personal Capital's advisors can add enough value over the phone to make the model successful." See: McKinsey: Robo-advisors have a cloudy future but 'virtual advice' delivered by 24-hour super-centers with experts and algorithms will win the day.
---
---
Mentioned in this article:
---
---
---