Brooke Southall: Our business cards, inert in their boxes, are still our main print product.
Brooke's Note: My mother used to say that children have a tendency to misbehave on their birthdays. Part of it was the excitement of cake, gifts and attention addling their minds, and the other was simply that intuitive sense that the world was giving them a pass on good behavior for a day. So maybe that explains why this article is a touch self-serving even as it rails against disingenuous behavior by financial advisors, and other publications. The RIABiz plan is to get back to good behavior, or at least our normal behavior, on Monday.
But now I am six,
I'm clever as clever.
So I think I'll be six
Now forever and ever.
A.A. Milne, Now We Are Six
Last year around this time I broke with custom and didn't pen a paean on the occasion of RIABiz's fifth birthday.
Few complaints were heard.
I was well on the way to skipping the 2015 state-of-the-RIABiz article when the famous A.A. Milne poem, "Now We Are Six," came popping into my head and stayed there. See: Notes from the RIABiz one-year anniversary party.
That's the kind of thing that keeps RIABiz perched forward day in and out — when something remarkable catches our eye or ear or imagination, we can go right ahead and tell a bunch of like-minded people all about it. See: RIABiz has its second birthday and reaches new milestones.
In the modern RIA business, not so very much older than we are, remarkable things keep happening for us to report on. It just never stops and we only see it accelerating. See: RIABiz turns three after experiencing big growth and its fair share of growing pains.
Just begun
Right now we are up to around 72,000 unique visitors each month — up from a high month of 57,000 in 2013, which was the last time we made a report like this to you. See: RIABiz turns four — and readership grows another 39%. Since John and Dawn Kodin took over the RIABiz Directory in 2011, there were 270 listings, an amount that has tripled to 816.
We have five people dedicated to the journalism side and a like number on the sales side. We have five revenue sources, with banner advertising as our biggest.
With scale becoming an issue, Terry Hong is rebuilding the back end of the RIABiz website and a few front-end changes will be noticeable within a month. See: RIABiz launches its redesigned 'responsive' website.
We're all RIAs now
I trace our continued viability and growth in a shrinking trade media business to our fixation on delving into what is healthy, good and thriving in financial services, that is to say the business of unbiased financial advice sold at a fair price. It's a concept embodied by the three letters R-I-A, though RIA is also a common denominator in a regulatory sense, too. See: What exactly is an RIA?.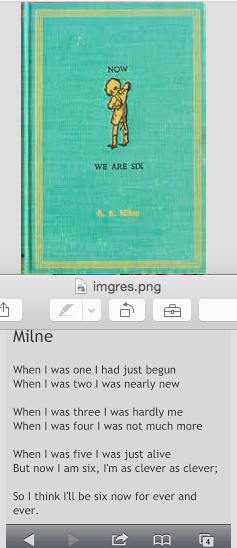 Quality financial advice, like poetry and
journalism, will survive and thrive online
— a delivery system with its
own inherent risks and rewards.
Most robo-advisors, virtual advisors, fee-based planners, fiduciary 401(k) advisors, multi-family offices and even hedge fund advisors are RIAs these days. These are all hyper-growth areas. See: How RIAs can compete with super-RIAs, robo-RIAs and the 'phono'- and faux-RIA market of 2015 and beyond.
Yet hardly a day goes by when I hear that this RIA chauvinism of ours is misplaced because many advisors in all channels do right by clients. See: The 10 biggest threats to the RIA business heading into 2014.
The journalists are in
I can buy that, to a point.
Look at it this way: Imagine if the medical industry evolved the same way as the financial advice business and pharmaceutical salespeople were the main providers of medical advice. After decades, many of those Big Pharma salespeople would be reasonably good healers, I bet, and the new class of healers called "doctors," with their disinterested, holistic, open-architecture advice might look a little wet behind the ears at times. My dad was a doctor and freely admitted needing the help of experienced nurses to negotiate real-world patient cases.
But in that hypothetical scenario, hanging on for dear life to Merck — the way some hold onto Merrill Lynch — would make no sense, even if Merck salespeople took a few medical courses and sold the occasional Pfizer product.
And for journalists and readers alike, following the rise of the fiduciary physician practice as it came into being — perhaps in the virtual pages of a publication called DOCBiz, would be an entertaining, worthwhile and exciting endeavor.
Too much everything
In addition to its focus on the RIA business models, RIABiz has sought to be part of a positive evolution in the journalistic news business.
We've proved that an independently owned and operated online publication with no print product to subsidize sales can survive and prosper. Our business cards, inert in their boxes, are still our main print product.
And we are living proof that it is possible to survive and thrive online by staying true to our principles not only of journalism but also of web decency.
One benefit of print journalism was the economic disciplines it imposed: The cost of getting an article to market was so high that it needed to possess a level of quality to — quite literally — carry its weight as far as the paper and ink demanded and the cost to transport it.
But these days, it's all too easy to use the online medium against readers because it costs nothing more to publish everything than it does to publish nothing. Publishing dozens of articles a day — many of which strongly resemble press releases — is good for the publisher. But for the reader, what is gained in choice is lost by the lack of filtering of what is important.
Crunching clicks
Also, because the cost of sending more emails and more stories is zero, spam explodes and so does so-called native advertising or sponsored content — advertisements semi-masquerading as real articles.
Sending multiple emails every day may be good for the publisher — at least in the short term — because it produces more click volume. But deleting those emails costs the reader — a tax on the inbox and on the brain.
Sponsored online content is fantastic for publishers. We can charge a premium for something we don't even have to write and which costs us nothing to deliver to you. But it is terrible for the reader who doesn't know who or what to trust. A publication is supposed to add clarity and subtract confusion by eliminating static and focusing in on what matters. Publications that increase confusion should cease to live under the physics of free enterprise.
The real difference
Going forward, RIABiz will not only survive but thrive by refusing to subscribe to reader-unfriendly practices. This includes those terrible takeover advertisements — also known as attack ads — that freeze your screen and shove a message in your face.
These distinctions may seem like journalistic inside baseball, but like the difference between an RIA and a stockbroker, it's an important one that has real-life consequences for people on both ends of the financial advisor-client equation. See: One-Man Think Tank: The fiduciary standard may sink Wall Street's advisors-on-yachts. Should we care?.
Our job here is to get beyond mere knowing and try, by telling good stories and removing annoyances, to make the differences alive and real in the financial advice business so that real progress can be made and fun can be had.
---
Mentioned in this article:
RIABiz.com
RIA Publication, Blog/Social Networking Tool
Top Executive: Brooke Southall
---
---
---
brooke southall
August 13, 2015 — 9:06 PM
Mike, Steve, Tim, Scott G., Scott M., Kevin, Jeff, Ani, April and Stephen,
I can't thank you enough for all these comments. I was trying to think what accomplishments are
associated with a six-years time period, maybe a PHd? Maybe I have my PHd in RIABizism along with Frank Noto. Of course we all know that a doctorate gets you nowhere except to a post-doc position.
I accept that nebulous self-bestowed promotion because it comes from a level of good-natured support from readers like you that I never saw coming when I started.
It more than makes the journey worthwhile.
In humble appreciation,
Brooke
Mike Wilson - Morningstar
Brooke,
Congrats to you and everyone else on your team….
As one of your first Marketing partners I can say that I've followed you since the very beginning. Your stories have a different feel than other articles that are written about this space—-I'm not sure if it is the commentary at the beginning of each story (giving us a small look behind the curtain) or whether it is just your independent voice covering this "independent space"——but I appreciate it.
RIABiz continues to be a great complement to my daily morning coffee.
Congrats, Thanks, and Keep It Up.
Best,
Mike Wilson
-Morningstar Office
Stephen Winks
August 11, 2015 — 8:25 PM
Happy 6th.
Achieving commercial success in the new emerging advisory services industry, distinctly different from brokerage, is a coming of age story for the entire industry. Great work, great things to come.
Congratulations,
SCW
Stephen Winks
Scott MacKillop
Happy Birthday RIABiz. Keep up the good work, Brooke, and stick to the standards that have helped you grow into a thriving six-year-old.
Scott
Steve Sanduski
Congrats Brooke to you and your team. Always enjoy the "peek behind the curtain" nature of your articles. The personality of the site is a nice balance between professional journalism and a friendly "you're talking to me" vibe. Well done!
Steve Sanduski
BelayAdvisor.com
Jeff Spears
I can't believe you are already six years old. It seems just like yesterday that I was at your first birthday party. You have grown up so fast….
Your publication excels because of your journalistic integrity but more importantly because of your intelligent wit.
This post is a case in point!
"But in that hypothetical scenario, hanging on for dear life to Merck — the way some hold onto Merrill Lynch — would make no sense, even if Merck salespeople took a few medical courses and sold the occasional Pfizer product."
I will definitely use your positioning in the conversations I have with Wall Street brokers.
THANK YOU and Happy Birthday!
Kevin Cimring
August 7, 2015 — 10:45 PM
Congrats Brooke and team! Keep up the great work.
Tim Welsh
Congrats Brooke and Frank!
Can't believe it has been 5 years since the big RIABiz bash in my backyard.
The grass is definitely greener!
Tim
Ani Chitaley
Brooke, RIABiz is adding tremendous value to the investment advisory industry! Your initiative and hard work is showing results by educating and keeping all of us informed, and aware of the rapid transformation taking place.
As the industry transforms and grows through innovation, it will start focusing more on performance, and less on marketing. The beneficiaries will be both the industry and the individual investors it serves.
Best Wishes to you as RIABiz continues to grow!
Ani Chitaley
April Rudin
Happy birthday Brooke and RIABIZ! It is a huge entreneurial milestone! You have turned out well: creating conversation, stirring the pot has combined well with the most exciting time in history to be in wealth management!
Enjoyed past collaboration and look forward to the future. Where's the party??
Scott Grayson
Congratulations to all at RIABiz!
My mailbox if typically full of snail mail industry periodicals, but RIABiz is one of my must reads daily. The articles are well written, timely and informative.
You have also attracted a high caliber audience as demonstrated by the thoughtful comments that frequently follow each article. I often revisit articles to see the updated comments.
Keep up the good work!
Scott