Louis Harvey: They assumed that a market existed, but then discovered what many have known for years -- 401(k) plans need a very personal sales effort.
Brooke's Note: If anyone can begin to chip away at a 401(k) system that needs a wood chipper, it is, you'd think, Walt Bettinger. He has the experience. Recall that Bettinger had his own 401(k) company from 1983 to 1995. He has the platform. He is chief executive of $2.5 trillion-of-assets Schwab. He also seems to have history on his side. The world is moving toward index products. So we frame this story as a blink on Bettinger's part but this nod to a practical reality also appears to be but a step on a path to achieving a vision, finding a balance. Something worth doing isn't going to click into place overnight. See: Why the industry needs to accept some blame for 'flaws' in PBS Frontline's 'Retirement Gamble'.
After a three-year stare down between The Charles Schwab Corp. and 401(k) consultants, Schwab has blinked.
As part of its efforts to reinvent the 401(k) business, the San Francisco-based company launched Index Advantage in 2012, stripped of 12(b)-1 fees, active manager fees and fees associated with buying through a plan consultant. See: Schwab to make long-awaited move in 401(k) market with an all-indexed mutual fund and ETF strategy.
But the company's effort at trendsetting in the retirement arena — and setting itself apart from Boston-based Fidelity Investments and other 401(k) giants — failed to gain traction. As of the end of the second quarter, Schwab Index Advantage had 130 plans signed up and $10 billion on its platform. This program includes the index-only mutual funds and ETFs.
As a point of reference, Fidelity, which has no ETF option for participants in its plans, has more than $1 trillion of defined contribution assets invested in a wide range of active funds with which advisors can set up asset-allocation models for 401(k) plans. See: Fidelity Investments wins huge in the 'biggest 401(k) case in decades' — but bearing battle scars.
On a July 27 call with analysts, Schwab CEO Walt Bettinger announced that his company will allow consultants to customize investments so they can receive compensation using the Schwab Index Advantage 401(k) plan. Previously, Morningstar filled this role — and will continue to do so in certain instances. See: Why the whiff of another delay of Schwab's ETF-only 401(k) plan is drawing so much attention.
"The key to step [up] function growth in our Index Advantage 401(k) program is bringing the consultants, who really are the gatekeepers to the sale, into the process from an economic standpoint and from a value standpoint," Bettinger said during the webcast.
Value of pie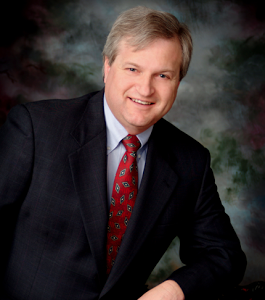 Rick Meigs: They recognize the plan
consultants are the gatekeepers and they
have to go through them.
Currently, Chicago-based Morningstar, Inc. is the managed account advisor and service provider of Schwab's 401(k) initiative. In the new model starting soon, the consultant or advisor will be the managed account advisor and will use Morningstar technology services in a support capacity as managed account advisor. See: Technical challenges may push Schwab's ETF-only 401(k) plan schedule into 2014 — deferring an intriguing financial clinical trial.
"Working in concert with Morningstar, who provides some of the advisory technology in our program, we can now go to the consultants and say you can design the advisory pies that are used in Schwab Index Advantage," said Bettinger. "You setting up the asset allocation in addition to selecting the underlying vehicles. Although, again, typically they will be index. You design the pies, you provide the advice. By designing those pies, our technology delivers it out to the participants and then you can be compensated for doing that work in a manner consistent with how we would pay Morningstar, if they were the ones doing the pies themselves."
In the call, Bettinger acknowledged that his firm's program wasn't appealing to consultants who seek revenue for selecting investment options for retirement plans. While Bettinger used the word "consultant," a Schwab spokesperson later clarified that he was referencing advisors who manage 401(k) plans as well.
Under the new plan, the plan sponsor pays the consultant or advisor. In many cases, plan sponsors pay the consultant directly or that fee can be included in the overall amount paid by the participants. Most RIAs charge direct fees rather than 12(b)1 fees. See: After years of DOL bluster, new 401(k) rules appear to make RIAs' low expenses look higher than those of brokers.
Handholding needed
Schwab initially set up the asset allocations without consultants' input in order to cut costs for plan participants, spokesman Greg Gable says.
"It was and still is a streamlined approach and works well for some companies. For others, the added benefit of bringing in the consultants' specific expertise is a natural development that broadens its appeal and utility to a wider set of plan sponsors." See: Schwab's CEO engages in a Q&A about how his company's deepdiscount, more-advice 401(k) plan will work .
But that nuanced approach amounted to a rookie mistake, according to Louis Harvey, president of Dalbar Inc. in Boston.
"This was not about weeding out the middle man. They assumed that a market existed, but then discovered what many have known for years … 401(k) plans need a very personal sales effort. Employers are not self-motivated to take risks and spend money on a 401(k) plan, they have to be convinced that the plan is a good idea."
Harvey adds: "Tapping into the advisor/consultant market with existing relationships is the only practical path to success. I expect Schwab has realized this and is now making their product conform to the market opportunity."
Though the all-in cost will rise, the fees charged by Schwab itself will not change, Gable explained. Fees can vary and are negotiated between the providers such as Morningstar and the consultants as well as the employers. Typical fees are 10 to 15 basis points for underlying funds and 40 basis points for other aspects of the program, including advice.
Necessary gatekeepers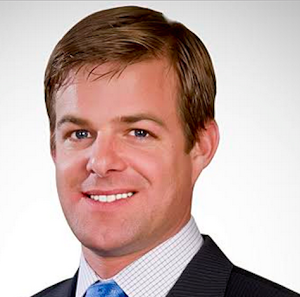 Jason Roberts: The investment menu is
just one-tenth of the challenge for
employers.
By bringing in consultants, Schwab demonstrates it needs help selling its 401(k) plans, says Rick Meigs, founder of 401khelpcenter.com of Portland, Ore.
"They couldn't sell it and they recognize the plan consultants are the gatekeepers and they have to go through them."
But even with this change, Meigs is skeptical that many advisors will offer this plan to plan sponsors because most advisors consider their value to be picking the investments.
"Primarily consultants in this business aren't going to be interested in Schwab because the majority of consultants still pick and monitor funds and try to choose funds that will out perform," he says.
"I think most advisors still see their primary role as picking investments, monitoring investments and making changes. That's still about 75% of what they do. Most advisors don't pick indexes and aren't going to be interested in a lineup of all indexes. Most want other options like target date funds." See: The PBS 'Frontline' 401(k) documentary names suspects but leaves out major culprits of the theft of the American retirement.
Regs help needed
Gable disagrees with Meigs. "The program is successful today and growing, but this is an opportunity to bring in consultants and significantly improve the growth prospects."
It's a smart move for Schwab to offer incentives for advisors, says Jason Roberts, CEO of Pension Resources Institute LLC of Manhattan Beach, Calif. He is convinced that advisors have more insight to offer employers in addition to investment offerings.
"There needs to be something value-adding for advisors and one way they can help is investments — but the investment menu is just one-tenth of the challenge for employers. There's a lot of other help employers need such as participant level education and regulatory compliance." See: Which three of DOL's new 401(k) rules represent the biggest land mines for financial advisors and plan sponsors.
Featured role
On the July 27 call, Bettinger explained that his company will be carefully rolling out the improved program only to a certain group of consultants. (There is no official start date, Gable says.)
"We are going very slowly with the consultants who … worked with us in the design and the development and they are sort of at the front of the line and I think it's just going to accelerate rapidly over say the next six months to a year. We are not necessarily going to make it available to every consultant. It's got to be a consultant that controls enough business for us to get in that relationship with so we both have significant upside. So it won't be available to everyone, but we think over the next six to 12 months we will roll it out and I'm sure at some point we will have executive vice president of retirement plan services Steve Anderson in to provide an update to this group on the success of that approach. See: Schwab shoos $25 billion of client assets out the door as it calls the bluff of employers with lopsided 401(k) contracts.
While Morningstar may have less of a role to play in the revamped Index Advantage, the Chicago firm says that more advisor participation is a good thing.
"This opens the door to more advisors and consultants. This is an expansion of our relationship with Schwab that will allow advisors and consultants greater flexibility in delivering managed accounts to plan participants," Alexa Auberbach writes in an email.
Gable confirms that Morningstar will continue to play a significant, and perhaps even more versatile, part in the program
"There will be many cases, as there are today, where Morningstar plays the sole role in portfolio construction and a range of situations where their role will change to varying degrees depending on the extent of the consultants participation, but the latter is new additive growth opportunity. The market is enormous and we think the trend towards preferring low-cost largely ETF-based portfolios is only going to pick up in pace, making SIA an opportunity both for Morningstar and consultants." See: TD Ameritrade beats Schwab to the punch with ETF option for retirement plans.
Swimming down market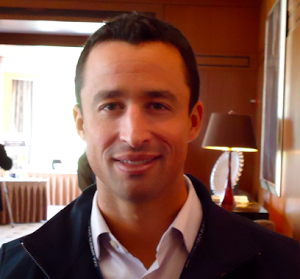 Mike Alfred: They need to go
down market and in order to
effectively go down market, you need
to go to advisors.
It appears that the decision to fold in consultants is directly related to Schwab's intention to angle for smaller plans, says Mike Alfred, co-founder of BrightScope Inc. of La Jolla, Calif.
"Historically, they've worked with very large plan sponsors. When they originally launched Index Advantage their focus was on large mega-plans. In order to get more distribution, I think they need to go down market and in order to effectively go down market, you need to go to advisors. Making room for advisors is a challenge but they have an effective method to do it." See: Fidelity reports 57% boost in 401(k) sales as it sets its sights on smaller plans and advisors.
When asked about market size, Gable says his firm is "not necessarily going downstream."
"This simply reflects the very deeply ingrained role that consultants play across the retirement plan spectrum. We stated from the outset three-plus years ago when we introduced Schwab Index Advantage that our market focus is the same as it is with our traditional bundled 401(k) business — plans that are $20 million in assets and up."
'Solution looking for a problem'
In July, Bettinger stated that it's inevitable that over the next decade that ETFs will become a core component in 401(k) plans.
"The silly arguments around things like people will hyper-trade ETFs in their 401(k). Those arguments will melt away just as they were the same arguments used 20 or 25 years ago when daily processing of 401(k) plans came into vogue and people said people will day trade their mutual funds. There's no evidence of that whatsoever that you see," he says. See: Schwab fesses up to Wall Street just how hard winning plan sponsors to its 401(k) ETF platform will be.
Still, there are critics who don't see ETFs becoming mainstays in 401(k) plans. Meigs suspects ETFs will always be more rare in the retirement arena.
"I don't think it is inevitable at all. Unless there is some major shift in the fundamental working of the DC marketplace, ETFs will continue to be a solution looking for a problem," Meigs says.
---
---
Mentioned in this article:
---
---
---
Attila Ishung
August 10, 2015 — 1:52 PM
Mr Wink's agenda is clear: Pass the DOL rule as written, Professional standing is the wave of the "early majority" and those not on his band wagon will lose market share. Now, one must ask: What is an "early majority" and does it involve copious amounts of good scotch?
Stephen Winks
There is no substitute for the advisor, yet the point being missed is professional standing. The consumer and advisor may not be discerning enough to appreciate the early steps in financial services innovation which might be contrary to convention yet illustrates what fiduciary duty (professional standing) actually looks like. A small number of leading advisors are early adopters leading the way. Overtime an early majority will emerge because it is in the best interest of the investing public, while those that lag irrefutably lose market share.
SCW