News, Vision & Voice for the Advisory Community
After the mini-Manhattan Project of Schwab Intelligent Portfolios, its CEO is showing a fuller hand of cards that goes way beyond B2C
August 5, 2015 — 6:52 PM UTC by Brooke Southall
Brooke's Note: In the spirit of the wiki-era, I offer you this: Originally this note cited sources tossing out a figure of maybe $200 million that Schwab invested in its robo-effort — including marketing and engineering A reader with much more authoritative knowledge of the matter, saw the article, got in touch with me and said [as Schwab had before but with no explanation] that those estimates make little sense. Schwab, he says, spends maybe $100-$120 million annually on advertising across product lines, and perhaps 20%-40% of that amount may go to SIP. He added that Schwab successfully repurposed technology in its building of Schwab Intelligent Portfolios, keeping incremental engineering costs in the single-digit millions. Still, with the San Francisco company has put considerable resources [starting with all that prime-time TV advertising] into gunning its way into the robo lead at $3 billion of AUM in a matter of months. It was only natural, then, that Wall Street analysts on the Q2 call with the company would want some sort of company verdict on the initiative. They got one! But maybe not what they expected as Schwab's CEO repeatedly called automation a "tool" — not a word you'd typically assign to your most beloved pet project. But the same dark-alley sources that floated amounts like $200 million to me for this article have also said all along that Schwab may in fact have seen the robo-automation of advice as primarily a B-to-B move all along. Imagine, for starters, if thousands of RIAs could funnel a world of mass-affluent investors to Schwab. Certainly the Schwab retail efforts have produced scant results thus far, with only 20% of the new, smaller, accounts coming from outside the company. Still, there were plenty of opportunities for Walt Bettinger to sugarcoat things, at least at the six-months-out juncture. He didn't go that route. It seems commendable.
Is Walter Bettinger sandbagging us all by underselling the transformational nature of robo advice?
We ask because the president and CEO of the Charles Schwab Corp. seemed genuinely underwhelmed by investment advice automation in a call to Wall Street analysts at the end of July.
"We think the whole notion of robo advice has been dramatically overblown by the industry," he huffed during the company's second-quarter update. "It's simply a tool. In our opinion, it is a technology tool." See: Schwab makes thousands of its RIAs subject to fee for robo-software, allocation of client cash to Schwab Bank.
Bettinger's labeling robo advice as a "tool," more akin to a monkey wrench than an advisory channel, came six months after his company launched Schwab Intelligent Portfolios. Since the March launch, his company's robo-advised assets have leaped to $3 billion, giving rise to speculation that Schwab may have hijacked the future of a new category of financial advice by flexing its formidable technological and marketing muscles in a timely fashion. See: Schwab sings 'Blue' as it rolls out its robo — and phono — functions ahead of deadline, with minimums.
Backwards branding?
But Bettinger was taking no victory laps. Instead, he underscored just how painstakingly difficult it is to build a business based on automated advice — granted, he said, a job made easier with an established brand.
"It will come down, we believe, once again to brand and distribution. Building a B2C brand is incredibly expensive, as we all know, and difficult," he told analysts. "It takes many, many years, but ultimately we think we are looking at a tool. The tool will cause shifts, but we don't believe it transforms the industry in a dramatic way." See: With apprehension in the air, Schwab invites its RIAs to a one-hour meeting about robo-advice.
But Bettinger is looking at the issue the wrong way around, argues Will Trout, analyst with Celent LLC of Houston, who says banks and brokerages with well known brands may not have robo leverage with which to win the prized millennial demographic.
"I think he's got the brand issue backwards," Trout writes in an email. "Today's crop of robo-advisors is living proof that millennial investors don't want the same old brands. Why else would a bunch of faceless Silicon Valley firms with made-up names get such traction? It's exactly because they are different! Millennials are not likely to go to a brokerage house for their investments and even less likely to a bank." See: An insider reveals turbo-contents of the In|Vest conference in New York, a summit of VCs, robo-founders and big banks.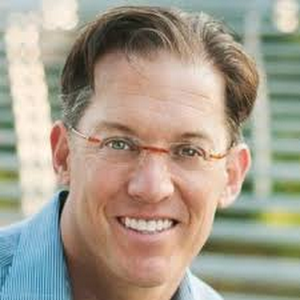 Will Trout: Today's crop of robo-advisors
is living proof that millennial investors
don't want the same old brands.

Robo-ubiquitous
Later in the call, Bettinger worked up a decent head of enthusiasm for robo technology and issued a dramatic prediction on Schwab's ability to capitalize on it.
"We are starting to get some reasonable levels of interest from people outside the RIA world in using our capabilities, banks and other firms that have interest in taking advantage of our platform, our scale, our efficiency, as well as our flexibility," he said. "I think virtually every financial institution recognizes that within a short period of time they will need their own form of virtual or online advice and it's a matter of how you do it, how do you get into it. And working with us we think has tremendous appeal and that's what we are hearing back from the institutions we are talking with." See: After Schwab robo launch, Trizic phones leap off the hook as Wall Street brokers and bankers come calling — and VCs write checks.
Bettinger's thou-must-have-robo-capability commandment synchs with SigFig Wealth Management LLC CEO Mike Sha's vision of his company's future. Sha is positioning his New York-based robo as a B-to-B that will make gains as a technologist and toolmaker, thus zigging from to the B-to-C path on which Betterment Inc., Wealthfront Inc. — and Schwab, for that matter — have made such big leads.
SigFig recently struck a deal with Bank of The West, a deal that Sha says is just the tip of the iceberg regarding enthusiasm about the firm's robo-technology software for B-to-B service. See: Why SigFig is shifting its focus to using banks as middlemen despite having captive consumer audience with $350 billion.
Question of cost
There is no lack of enthusiasm on Bettinger's part when it comes to pursuing a retail robo future, according to Schwab spokesman Greg Gable.
"No I think you are drawing an inaccurate conclusion," he writes in response to a reporter's query on the topic. "He wasn't expressing a change in our direction or focus at all, but highlighting … that the automated capability, coupled with other strengths we can bring to bear, has broad appeal to other financial services providers and we are seeing evidence of interest from other financial services firms we've talked to. Again, the point being that automated investing advice will become ubiquitous and a firm like ours that can provide that in a scalable, flexible way has natural advantages." See: A charged-up Walt Bettinger slams all non-Schwab robos at IMPACT 2014 with an energy appreciated by RIAs.
Schwab's advantage seems to be one of efficiency rather than efficacy, according to Bettinger.
"I think there's a little bit of a disconnect — some people are thinking about it in terms of revenue," he said on the call. "We think the real issue is in terms of cost. It dramatically lowers the cost for an RIA to serve a smaller client and therefore makes them economically viable even at a fairly modest fee."
Certainly, costs need to be radically controlled in the robo world because revenues are scant to nil in many instances and the cost of acquiring clients can be astronomically high. A recent Morningstar study put a break-even number for a robo-advisor at anywhere from $16 billion to $40 billion and found that each new client costs hundreds of dollars to land.
Search for new users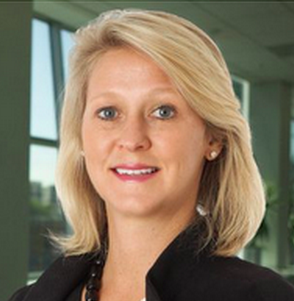 Terri Kallsen seemed to underscore cost
concerns when she said that only
20% of Schwab's robo accounts were
from new customers.
Technically, Schwab Intelligent Portfolios charges no fee, though its ADV indicates that it realizes, in reality, a fee of 30 basis points or more. See: Schwab tells the SEC its robo-advisor has a 30 basis-point fee and big-time cash allocations held by Schwab Bank.
"Yes, it's about 20% of our [robo] clients that are now new to [Schwab] and [those new-to-Schwab] clients are younger [i.e. low-asset Millennials]," Kallsen said. "And a natural question that comes out as well from that is what percentage of our current advice clients in Schwab Private Client or Schwab Managed Portfolios are moving and that is still stable around 10% [as a cannibalization rate from those higher fee programs]."
RIA robo adoption rate
With those daunting statistics in mind, Schwab rolled out its robo-advice platform to its own RIAs at the end of June. As its differentiating selling points, Schwab says that its technology will blend seamlessly into its existing RIA platform, cost nothing for RIAs with more than $100 million of AUM, and have the backing of Schwab's service personnel on a 24/7 basis. See: Schwab's robo for RIAs is set to launch in next 10 days, to delight of online forerunners.
But the advantages of Schwab Intelligent Portfolios to its own RIAs are also its disadvantages, according to Kevin Cimring, CEO of Jemstep Inc., the Los Altos, Calif.-based maker of Jemstep Advisor Pro, a robo software that is purpose-built for RIAs.
"Post the SIP launch we are still seeing many advisors on the Schwab platform engaging Jemstep given our value relative to the Schwab proprietary SIP product," he says. "Many advisors are wary of being further locked into a custodian-specific platform that is closed to other online advisory providers. Our primary market to this point has been with RIAs who custody with TD Ameritrade, which offers a choice of online advice platforms to RIAs." See: Orion and Jemstep form first big marriage of non-robo and robo software — at advisor behest — to create RIA e-commerce.
But Bettinger speaks of an applicability that goes well beyond RIAs.
"I would venture to say that within a couple years every firm, whether they are a bank, investment management firm, mutual funds, insurance company [or a] diversified investment services firm like Schwab, will have some form of online advisory, virtual advice, call it what you may — robo."
To that point, LPL Financial recently announced that it is looking at its options. See: LPL will launch third-party robo for advisors and eliminate some fees.
Whisked away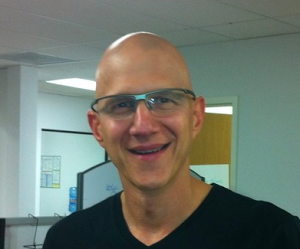 Kevin Cimring: Many advisors are wary
of being further locked into a
custodian-specific platform that is closed to
other online advisory providers.
Institutions want robo technology and want it soon, says Brad Matthews, founder of Trizic Inc., a San Francisco-based robo-advisor that sells exclusively to institutions, including RIAs and banks. But he questions whether Schwab can effectively take on an unaccustomed role as third-party software provider.
Matthews says he has met with an RIA executive who is test-driving Schwab's robo-technology. The executive, according to Matthews, was dismayed at the Schwab branding, which pushed his brand to the side, and said that the whole effect was "disjointed." See: Schwab's robo launch stimulates sign-ups at Betterment and Wealthfront — and itself.
But the executive was truly dismayed, according to Matthews, when one of the firm's clients was whisked over to Schwab's retail robo while trying to onboard the RIA's robo.
Matthews opines that many RIA clients need a more customized approach than Schwab provides. One example of this, he says, is that Schwab rebalances after a portfolio drifts just 2% from its assigned ratio. "Firms want a more flexible drift of up to 12%."
Schwab's Gable hints that the best may still be to come from SIP.
"Schwab Institutional Intelligent Portfolios gives a sense today of the customization possible and why other institutions are noting the potential."
Gable further explains that its client firms customize the platform by determining their portfolio strategies and account features, setting each portfolio's asset allocation, selecting their ETFs from more than 450 ETFs across 28 asset classes and all major fund families, determining pricing, and can also brand the service so in total it reflects their unique approach and their unique identity.
Gable adds: "It's natural that competitors will take pot shots when their approach is at risk, but we're very enthusiastic about the prospects ahead."
Matthews observes that banks or RIAs like to build portfolios in keeping with their own corporate philosophy. "A lot sign agreements with us because we are the only one that can build portfolios they want."
Retirement plans
But Schwab suggests that its technology, still very new, will advance rapidly and that its strategy will not always be so centered on millennials.
"We'll build portfolios linked into cash management systems, so you will be able to create a [retirement] paycheck based on a virtual advisory solution," Kallsen said at the update. "So retirement is key, but now we will start to segment those that want to live in retirement through, again, our banking systems and our cash flow systems, as well as those wanting to accumulate for retirement." See: Schwab fesses up to Wall Street just how hard winning plan sponsors to its 401(k) ETF platform will be.
Bettinger speaks broadly of industry changes that will be wrought by robo technology.
"It won't be long before we will start to see the first [offerings] that come out that use mutual funds as the underlying investment vehicles, not ETFs. And we will see ones who come out likely that use individual securities. There will be a whole breadth of solutions and it will further complicate and confuse in the eyes of the consumer what is available in this online advisory space, which we think again drives it back to brand and distribution."
---
---
Share your thoughts and opinions with the author or other readers.
Stephen Winks said:
August 5, 2015 — 8:32 PM UTC
Wonderful assessment of Robo Advice. There is a reason why Schwab is a market leader, Bettinger is extraordinary.. We will not see such clarity from the brokerage industry.
SCW
Stephen Winks
---
---