Daniela Pedley and Lauren Cosulich: We've been champing at the bit.
It's a tactic nobody would recommend for prisoners busting out of jail — doing it in shifts over a three-week period. There are all those lockdowns, bed searches and packs of sniffer dogs to consider.
But that was precisely the plan and execution employed by Daniela Pedley and her partner Lauren Cosulich in an us-too breakout from the grips of Barclays, or is it Stifel? The two women joined six partners at the recently formed $3-billion AUM Summit Trail Advisors, bringing with them $500 million in assets held by 30 ultrahigh-net-worth families who range in age from 20 to 90.
Rather than joining with the original six who founded Summit Trail Advisors in late July they waited until Aug. 17. There were elements of pragmatism and noblesse oblige in pulling such a flea-flicker play on their employers, Cosulich says in a complex explanation worthy of the circumstances.
"The six founding partners have been thorough and meticulous and had a real unique story to tell. We've been champing at the bit. We've been talking to them for several months," she says. "We wanted to be strategic. It's not a huge firm but trying to transition all of the clients at the same time might have been problematic. I really think it was a combination of them being able to tell their story. We weren't there at the seed of the discussion. This isn't our brainchild. We're not founding partners. There was that element of not wanting to flood the system and to stagger it to make for another smooth transition for this week." See: How exactly five ex-Barclays advisors and one analyst across three time zones combined to make a $3 billion RIA.
Cosulich also hinted that there may be more teams joining. "One thing I'd say on timing is that Summit Trail has launched and the plan is to grow pretty quickly. I'd expect there will be more growth in the months ahead. They got the company off the ground and it's incredibly attractive for successful advisors who want to grow. We were thrilled to be the first team."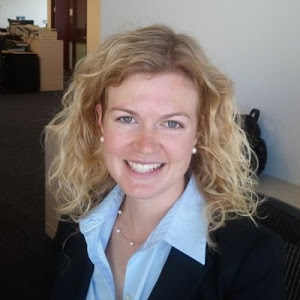 Lauren Cosulich: I still love art
and I have a lot of
clients who have a passion for
art, too.
Monday, break day
Pedley, 47 and Cosulich, 35, work jointly to manage the assets of their high-net-worth clients and will each get an equity stake in the business. Pedley will be based in Summit Trail's San Francisco office and her partner is based in Boston. Both advisor-partners worked together for 10 years and began talking to the founding partners some months ago. Pedley and Cosulich are using Fidelity Institutional Wealth Services, primarily to custody assets.
The timing of this breakaway was noteworthy in another respect, namely the day of the week on which they tendered their resignations to Barclays. Many advisors who break away do so on a Friday, the better to phone clients all weekend long while their former corporate colleagues are off the clock. But Pedley and Cosulich handed in their notice at Barclay's Wealth Management in San Francisco on Monday with clients in mind. See: Two former LPL execs set up a breakaway boutique that works with Raymond James and Schwab, among others.
"We did not think spending the weekend stressing about calling clients when they'd rather be with their kids or on vacation was a good idea. We feel incredibly confident about these relationships and quite frankly we weren't overly worried about the risk of former colleagues trying to infiltrate. We have kids and our clients have kids and they have their own lives and want to do their own things. Out of respect for our clients' time, we weren't worried and saw no reason not to do it on a Monday," Cosulich says. See: How two Wachovia breakaways broke some rules and grew $23 million AUM to $320 million in seven years.
Barclays announced massive job cuts in 2014 leading up to its sale in June to St. Louis-based Stifel. But Pedley and Cosulich say their move is less about the sale and more about the freedom they gain operating as an RIA. Barclays did not respond to an email seeking comment for this story.
Advantage women
Pedley and Cosulich had lived their respective lives boldly before they began working together at JPMorgan's Private Bank in San Francisco. Pedley is a graduate of Durham University in the United Kingdom where she majored in mathematics and captained the university's women rugby team. A native of London, Pedley spent six years in the financial industry there before getting her start in wealth management at J.P. Morgan in San Francisco.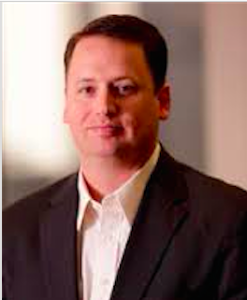 Shirl Penney: Summit Trail is poised
to become one of the elite
independent firms in America.
Penney is proud to add more women advisors to Dynasty's ranks. "Dynasty has a number of female-owned or managed firms in its network and we are excited to add more high-quality female advisors to our network. Our clients challenge us, inspire us, and inform us on how to get better as a firm and as a community all the time so having diversity of opinions is invaluable to us as we execute our strategy of powering the premier community of high end client focused advisors." See: Long the underdogs, female advisors are actually winning in two important categories, a study based on $3.5 trillion of AUM shows.
Penney is also convinced Summit Trail will grow rapidly. "Summit Trail is poised to become one of the elite independent firms in America. They have quality leadership, world-class advisors, a team-based culture, and are extremely client focused," he writes in an email.
Breakaway mastermind
Cosulich decided to switch careers and began working with Pedley about 10 years ago at JPMorgan Private Bank in San Francisco.
"I loved the art world but I realized it could be my avocation as opposed to my vocation. I loved art history," she says, "But when I was in high school, I always said I would be a banker. I have an analytical mind. But I had a love affair with art history and decided to spend some time there. When I made the transition it was really exciting. I still love art and I have a lot of clients who have a passion for art, too."
Cosulich and Pedley then joined Lehman Brothers in 2006, drawn to the Wall Street firm because one of the heads of research was Dave Romhilt. Barclays acquired the soon-to-be-defunct investment banking and trading divisions of Lehman Bros in 2008.See: How exactly five ex-Barclays advisors and one Romhilt across three time zones combined to make a $3 billion RIA.
The partners give Romhilt — now Summit Trail's chief investment officer — credit for masterminding the original Summit Trail deal more than two years ago when, in his travels across the country to meet with clients, he began to have some off-the-clock chats with five professionally and geographically disparate high-net-worth advisors.
Romhilt, who is known for his research and choosing little-known managers, actually left Barclays in February after a disclosure was added to his FINRA U4 stating, "allegations regarding his role in deficiencies regarding performance and recordkeeping of certain due diligence activities."
Plans to leave were already well underway at that point. Romhilt declined to comment specifically about the allegations but did say: "The firm and I had differences of opinion on how my team was resourced at Barclays, I voluntarily resigned in late February."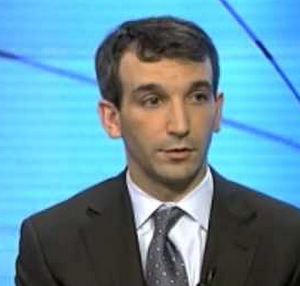 Former Barclays researcher and now CIO
of Summit Trail Dave Romhilt was
instrumental in bringing Cosulich and Pedley
into the formerly all-male lineup of
the new RIA.
Five advisors departed Barclays on July 24 to create Summit Trail Advisors. Jack Petersen, 49, is managing partner. He and Romhilt, 38, will be based in New York. Peter Lee, 36, is based in Chicago. James Cantelupe, 41, will shuttle between Chicago and New York. Tom Palecek, 38, and John Scarborough, 39, are based in San Francisco.
Research paper trail
Both Cosulich and Pedley have confidence in Romhilt's research.
"We've had a long history with Dave Romhilt and have a tremendous amount of respect for him and confidence in him. He and his team really have a method of finding companies that are early in their life cycle. They have a strong track record," Cosulich says. "With Summit having Jack Petersen as managing partner and David Romhilt as head of research, we think it is an incredibly powerful and differentiated approach and it makes it truly a great management firm."
Cosulich and Pedley have been researching the independent arena for a long time, Cosulich says, but could not find just the right fit.
"A lot of smaller RIAs aren't at a place that allows them to bring in-house investment resources that we think are fundamental to wealth management. We realized awhile back that if we could find the right independent firm that would allow us to do an excellent job of servicing clients and had an investment platform in house, we knew it would be the right place to go. It would be an incredibly compelling story for us. When the question was should we follow David Romhilt and Jack Petersen — whom we've known and admired for years, it was sort of a no-brainer."
---
Related Moves
September 24, 2019 – 2:02 AM
---
---
Mentioned in this article:
---
---
---