News, Vision & Voice for the Advisory Community
The Palo Alto-based robo-advisor may have tapped Ashley Fieglein Johnson to raise more VC -- or just because it doesn't need to count every bit of cash it burns
August 19, 2015 — 3:05 PM UTC by Lisa Shidler
Brooke's Note: When I first started talking to Andy Rachleff, co-founder of Wealthfront, he offered me the somewhat insulting but well-meaning tip that I would fail to understand his company if I judged it by the normal parameters of business progress. He has stated that he is looking for a singular result — to become that one big dominant B-to-C brand in automated investment management and that getting there is going to mean doing many things that are distinctly different from competitors, starting, essentially, with spending on the long-term like there is no short- or medium-term. I haven't spoken to Andy in several months as he has let his baby truly become successor Adam Nash's baby. But I see no sign that Wealthfront is blinking in its vision. Bigger logs are stoking the cash-burn fire and expensive talent is coming aboard at the highest levels — not in reaction to need but in anticipation of success. See: Why big RIAs are taking a risk on Wealthfront. So, yes, in the bootstrapping RIABiz world, this model of growth is one that I can't largely grasp as per the Rachleff augur. But I suspend mystification, content in knowing that our little company is not everyone's textbook model of success, either. One aspect of the Rachleff vision is already unfolding with almost alarming rapidity: pure consumer-directed robo contenders are fast diminishing in number. FutureAdvisor, which is quite a different model, is one of the few left standing. Betterment remains a huge B-to-C threat to Wealthfront but has hedged bets by working, too, through RIAs. SigFig and Schwab seem to have already given in to banks — as if Google, founded in 1998, had decided in 2004 to become a widget inside YellowPages, or LinkedIn had become a minion of Monster.com. Thank God some Rachleff-type executives have kept the faith at those Silicon Valley companies.
Wealthfront Inc. has hired a new chief financial officer who reportedly took home close to $1 million a year at her last gig, making her the robo-advisor's third hire of super-premium female talent in the last 12 months.
Ashley Fieglein Johnson is the latest big-ticket executive to join the Palo Alto, Calif.-based robo-advisor. CEO Adam Nash noted in a June 23 blog post announcing the hire that she played a critical role in raising capital as chief financial officer at ServiceSource International Inc., a San Francisco-based company that sells cloud services to technology companies.
Johnson earned $963,359 in fiscal year 2014 in salary and stock options at ServiceSource, A\according to Bloomberg Financial. She served variously at that company as chief customer officer, executive vice president and acting chief executive.
Different type of executive
As some automated advice providers run away from the consumer-based model, Wealthfront's latest hire shows its thirst for top-drawer talent is unslaked as it seeks to serve consumers by solving the vexing riddle of how to supplant the Wall Street advice machine — with a machine. See: Why SigFig is shifting its focus to using banks as middlemen despite having captive consumer audience with $350 billion.
"At Wealthfront we are building a different type of company and that takes a different type of leadership," says Nash in an email. "We are thrilled Ashley made the decision to join our team because she is a different type of CFO, an exceptional executive, and exactly the type of person you want as your partner to help shape the future of the financial industry."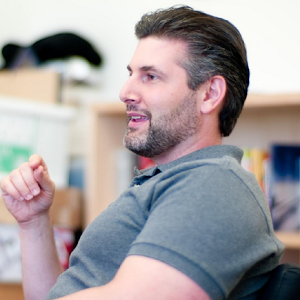 Adam Nash: She is a different
type of CFO … and exactly
the type of person you want
as your partner to help shape
the future of the financial industry.

The president and CEO of Wealthfront also kvelled about the hire of another ex-Facebook executive, Alison Rosenthal, as vice president of strategic partnerships. See: After bagging Google, Wealthfront hires a Facebook web-traffic pied piper to manage mega-prospects knocking at the door.
Who needs a CFO?
Betterment Inc., the New York-based robo-advisor most often compared with Wealthfront, does not have a chief financial officer — nor does it need one yet, according to its CEO, Jon Stein.
"We don't have anyone with that title but we've got a pretty incredible finance and data team," he says. "You've got to have a great finance team. We have awesome folks doing finances and accounting and we've got an incredibly sophisticated financial operation." See: Wealthfront CEO flames Betterment's 'outrageous' fees and 'abhorrent' ways; Betterment strikes back labeling the screed a Trumped-up PR play.
With its relatively small size — more than $2.6 billion in AUM according to its most recent ADV — and hence simple finances, Wealthfront's installation of a CFO must be read as a long-term strategy that goes beyond the mechanics of corporate finance, says Will Trout, a Houston-based analyst with Boston-based Celent.
"Does Wealthfront actually need a CFO? Of course not. But it's an important step on the road to Silicon Valley adulthood. Keep in mind that Adam Nash has always said that a key ingredient to Wealthfront's success has been 'patient capital' from the venture capitalists, and his backers on Sand Hill Road can afford to take the long view." he writes in an email. See: Looking more like Windhaven after a revamp, Wealthfront names a noted academic CIO and boosts its assets 15-fold.
Credibility conundrum
But in order for entrepreneurs to spend capital patiently, they need to know that their cash account is flush and that there's more of the green stuff at the VC store if circumstances demand it. Wealthfront has raised $129.5 million — $64 million in its latest round — led by Boston, San Francisco and New York-based Spark Capital, which was also an investor in Twitter and Tumblr. See: VC firm bets millions on wealth managers amid market fears.
Nash may have bolstered his VC appeal with the Johnson hire, based on her track record of procuring big VC rounds at ServiceSource.
"Ashley comes to us from ServiceSource, where she played a critical role raising over $150 million as a public company CFO," Nash writes in his blog post. "In addition to her role as CFO, Ashley stepped up to be interim CEO during ServiceSource's business transition, and even found herself serving as chief customer officer. It is incredibly rare to find an executive with Ashley's depth and breadth of experience and her time as CCO, holding direct responsibility for the company's customer experience, is icing on the cake. Her passion and understanding of the customer experience aligns perfectly with Wealthfront's client-centric mission."
Bringing on someone with Johnson's resume will send the right message, Trout says, but adds a caveat:
"The hiring of big industry names gets headlines, but will it translate into credibility? Certainly, bringing on a few C-level hires with unique and impressive pedigrees can't help but reinforce the message that Wealthfront wants to deliver: We're here for the long run and we're gunning for gold. I don't think it's a capital or IPO play, it's more a strategic move — and while I'm sure Ms. Johnson is well paid, her ultimate payday comes with the IPO, so not much risk there." See: Top RIA takeaways from my trip to New York City and my stop-by at the Tiburon CEO Summit.
Son's Spidey wallet
One thing that sets apart Johnson at Wealthfront is her Wall Street background. She spent five years in investment banking with Morgan Stanley and then five years as a growth-equity investor for General Atlantic LLC.
But her decision to chart a future in reinventing personal finance is more … personal.
In a Wealthfront blog post entitled Voting with My Feet — Why I'm Joining Wealthfront's Mission, Johnson writes that two years ago she and her husband encouraged their five-year-old son to collect bottles and recyclables every month or so he could turn them in for the redemption value.
"This has become the money he can use for things that he really wants when we're out and about. It's amazing how quickly having his own little budget impacted his sense for the value of money and the trade-off between buying things now versus saving the money in case he wants to buy something later. It's also amazing how quickly this new understanding led to a stack of cash in his Spidey wallet," she writes.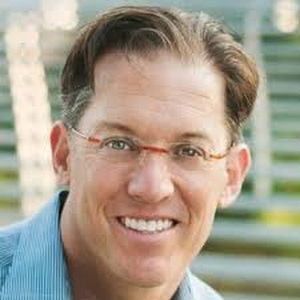 Will Trout: Does Wealthfront actually need
a CFO? Of course not. But
it's an important step on the
road to Silicon Valley adulthood.
Once he had saved $200, his parents decided to open a savings account for him but were stunned by the $12 monthly servicing fee.
They were quickly able to get the fee removed because her husband has a "meaningful amount of money between his business and personal accounts."
Striving for the minimum
Johnson's experience with her son got her thinking.
"While that solved our problem, it made us scratch our heads as to what people do who haven't had the good fortune of saving thousands of dollars that can sit in an account that only earns 0.03% interest in order to hit an ever-increasing minimum balance for a 'maintenance fee' free account. What are people who are just starting out supposed to do? .... Wealth management is one of the few industries where an individual can save more money than 90% of Americans, but still end up below the 'minimums' required to receive high-quality service."
But will all this rhetoric about the saving of the bottom 90% by people who dwell in the top 10% be well received by the VCs?
"I think the folks on Sand Hill Road are going to be particularly patient," Trout says. "Adam Nash is a fine CEO, but the key figure here remains former CEO Andy Rachleff, both in terms of his pedigree — Stanford Business School faculty, and his storied history around startups — and above all, his relationships with the Valley money men. They have trust in Andy and his vision." See: Andy Rachleff is out as CEO of Wealthfront as former LinkedIn star takes his place.
And, in the larger picture, the landscape of the financial advisory industry is evolving — with Wealthfront and other robos leading the way as change agents.
"VC's are going to be patient and not reel in their investments in Wealthfront. Keep in mind, too, we are at an inflection point in terms of the digitization of the broader financial/investments landscape, i.e. the rules of the investments game are changing." See: The 25 financial advisors with the biggest online presences — and a frank analysis of what online omnipotence does (or not) for them.
---
Mentioned in this article:
Wealthfront
Portfolio Management System
Top Executive: Andy Rachleff
---
---
Share your thoughts and opinions with the author or other readers.
Stephen Winks said:
August 19, 2015 — 7:23 PM UTC
It is clear the advisory services business must change in the best interest of the investing public as now required by Dodd-Frank.. Harvard's Clayton Christensen counsels the biggest mistake made by firms facing industry redefining innovation is looking at innovation in the context of its existing business model when a new business model is in order.
Will the necessary industry redefining innovation in the best interest of the investing public come from conventional broker/dealers or custodians? Not likely as it is politically inexpedient to champion the fiduciary standing (and associated fiduciary liability required for professional standing) of the broker. This is what makes Wealthfront so interesting, there are no inhibitors in its execution of fiduciary duty. Large scale institutionalized support for fiduciary standing which is in conflict with conventional brokerage may actually come from the Wealthfronts of the world at a far lower cost than expensive brokerage firms which by their own definition do not acknowledge or support the fiduciary responsibility of its brokers, in the client's best interest. It has the advantage of not having massive product overhead that does not add value and can leverage through expert authenticated prudent process that delivers far more value than brokerage sales.
SCW
Stephen Winks
---
---