News, Vision & Voice for the Advisory Community
As smaller TAMPs play the finesse game, SEI, AssetMark and Envestnet, with combined $100 billion-plus AUM, see a path to play up their size and scale after the smaller TAMP falters
August 17, 2015 — 4:51 PM UTC by Sanders Wommack
Brooke's Note: Like so many things that make perfect sense on paper, turnkey asset management programs have struggled. When TAMPs started to gain prominence in the late 1990s as a means for financial advisors to outsource investment management, it was a time when people were beginning to understand how much sense this makes. Advisors generally add value in other ways, not by choosing investments and building portfolios. What made the TAMP category even more intriguing was the thousands of IBD reps who wanted to convert their practices to fee-based without undergoing a full-blown metamorphosis to an RIA. They could use one firm, a TAMP, that had the myopic focus and economies of scale to invest and invest well. But here's the rub: TAMPs never got all that big or convincingly good. The technology was iffy, the investing results lackluster and the expenses high. TAMPs faded into the background and their distant cousins, robo-advisors, took center stage. Yet while we have not paid much attention to TAMPs in recent years, the owners of these businesses have soldiered on. SEI Advisor Network, long mired at about $30 billion of assets, suddenly logs in at $50 billion. A talent like Charles Goldman, backed by private equity, is busily hiring talent and investing heavily in AssetMark, which now has $26 billion. Envestnet Inc. has had its IPO and will no doubt try to use Yodlee as part of its efforts to finally create a TAMP that soundly defeats do-it-yourself investment management. But where there are winners, eventually losers will appear and Curian Capital has obliged. This capitulation to market forces sets up a situation in which TAMP tortoises can access their inner rabbit. That phenomenon seems to be happening and Sanders Wommack has talked to a vast swath of the industry to see just how this process shaking out.
In September 2014, Greg Verfaillie resigned from Curian Capital LLC after 12 years at the firm. The former national sales manager at the Denver, Colo.-based turnkey asset management program, who helped triple annual sales volume over his tenure, stepped away from the firm, he says, to spend time with his family and plan his next career move (evidence suggests he was also brushing up on his golf game).
Meanwhile, Berwyn, Penn.-based Brinker Capital Inc. was interviewing candidates for a senior sales position and recently hired Verfaillie, partly on the basis of a glowing recommendation from Michael Bell, Curian's CEO from 2005 to 2014.
But with last month's surprise announcement that Curian, which manages nearly $11 billion and employs 304 staffers, will close up shop by March 31, 2016, Brinker has stepped up its timetable for Verfaillie's transition in order to capitalize on the rival TAMP's demise. See: Following 'irregularities' Mark Mandich says Curian Capital will close its doors in 2016.
"Given the situation with Curian, Noreen Beaman, our CEO, accelerated the process. So, while planned, we certainly did not shy away from the broader opportunity this presented," says Brinker's president, John Coyne.
Money in motion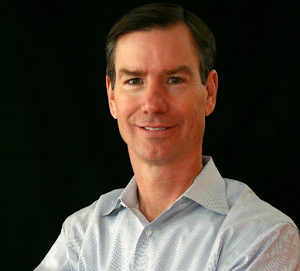 Charles Goldman: While the list of
platforms is long, we find there
is a short list of viable
TAMPs who have achieved scale.
Curian's closing has sent shock waves through the usually sleepy TAMP industry, and with soon-to-be-cut-loose advisors in play, competitors are beginning to act on the opportunity.
"In the conversations I've been having with advisors, it's clear this decision is not going to be made on product or platform; it's about the relationship," says Verfaillie. See: With formerly hot TAMP category hitting a cold patch, Envestnet stays on a roll.
But as Curian advisors shop around for a new TAMP, they will be wary of using a relatively undersized company and will gravitate to a proven big player, according to Charles Goldman, CEO of Concord, Calif.-based AssetMark Inc., a TAMP that manages $26 billion.
"While the list of platforms is long, we find there is a short list of viable TAMPs who have achieved scale," says Goldman. "Based on our conversations with advisors, we believe they are looking for a provider with strength, stability, business history/continuity and scale."
AssetMark has been growing its assets by 10% compounded annually over the last three years, and plans to spend more than $30 million on technology in the next three years. It has also been snapping up smaller TAMPs. It acquired Aris Corp. last December and will close on the purchase of Clark Capital by the end of this month. See: Gemini adds a whopping $5 billion in AUM in 2012 by helping RIAs start and expand mutual funds.
And if scale is not a big enough persuader, AssetMark is sweetening the deal. Goldman says AssetMark is providing fee waivers and is lowering minimums for Curian advisors to make the transition easier.
"We feel their pain and are here to help," he says. See: Charles Goldman rolls up a TAMP that handles clients with concentrated equity positions and 401(k) accounts.
High interest
SEI Advisor Network, with its $50 billion in assets and 6,100 advisors, is also making a play for Curian's cast-adrift advisors. See: SEI makes its play for big RIAs by doing some un-SEI things.
"We are 100% interested in all the Curian advisors," says Wayne Withrow, SEI's executive vice president.
SEI's edge, according to Withrow, lies in its ability to transition assets en masse. "We're well positioned because we have had and continue to have a whole team dedicated to helping advisors transition." That team, says Withrow, has "just under" ten employees.
Like AssetMark, Oaks, Pa.-based SEI is taking advantage of its size to absorb the transition costs of Curian advisors. SEI does not charge fees to transfer assets and, until the end of the year, is waiving fees on liquidating sales.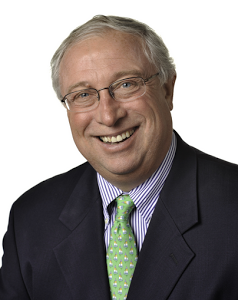 Wayne Withrow: We are 100% interested
in all the Curian advisors.
Painless transition
Brinker's transition team is concentrating on helping those advisors who have reached out for help and is working to ensure it has the infrastructure to take on a crush of new advisors.
One feature that distinguishes Curian from other TAMPs is its ability to purchase fractional shares. While Brinker Capital will not offer transitioning advisors this service, neither Coyne nor Verfaillie think this will present a stumbling block for advisors. See: With robo-advisors on the rise, robo custodian Apex is rising with them, a diamond mined from the rubble of the Penson Worldwide debacle.
Meanwhile, Chicago-based Envestnet Inc. is working to engineer a painless process for transitioning advisors, a high-priority factor for soon-to-be ex-Curian advisors, according to Envestnet president Bill Crager.
"We have heard from many of our clients and are working with them to create a transition strategy rather than require firms and advisors to use entirely new portfolio approaches. We are building a bridge that will help advisors from a tax and continuity standpoint which has been a primary concern for the advisors and firms we have spoken with," he writes in an email. See: Never mind Tamarac, Envestnet is getting RIAs on board with its own stand-alone software.
'Obvious alternative'
Also making big pushes to land new clients in the wake of the Curian shuttering are Folio Institutional of McLean, Va. and San Rafael, Calif.-based EQIS Capital Management Inc.
Both firms are setting their sights on advisors seeking a similar platform.
"The offering that Curian brought to the table, which utilized the Folio concept, was a forward-thinking and frontier approach," said Folio CEO Steven Wallman in a statement. "Folio, with its advanced technology, is the obvious alternative today, and we want advisors who are interested in continuing to apply this pioneering approach to know that they have a home here."
Folio is also offering free "transition support" for advisors and broker-dealers. The firm does not disclose assets but works with more than 400 RIAs.
EQIS, on the other hand, is eagerly targeting advisors who want to continue to work with fractional shares. It probably has the most to gain from Curian's demise because, with $1.25 billion under management, it is about a tenth the size of Curian.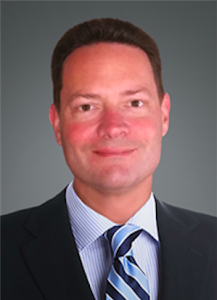 Scott Winters: We are now the
only TAMP that offers fractional shares
in separately managed accounts with a
minimum of only $25,000.
"Curian has always been our closest competitor in term of functionality, and we always admired their commitment to separately managed accounts, and being able to serve the mass affluent investor," says EQIS CEO Scott Winters in his firm's release.
"At the same time, we believe our commitment to cutting-edge solutions, including individual customized portfolios, fractional shares of individual stocks, and lower fees, distinguished us in the marketplace, and has accounted for our rapid growth. We are now the only TAMP that offers fractional shares in separately managed accounts with a minimum of only $25,000."
Cool approach
At the other end of the spectrum, some TAMPs have expressed only muted interest in signing up hundreds of new advisors who might not fit their business model.
"Unlike most 'TAMPS' we are laser focused on serving the investment needs of fee-based RIA firms," writes Michael Stier, CEO of Adhesion Wealth Advisor Solutions, in an email.
"As such, there is not a large overlap of our target market with that of Curian. Where there is overlap, we are currently in discussions with some firms now and expect to engage with additional firms over time."
Adhesion was engaged in discussions with some Curian advisors before the announcement, when it was clear the company was struggling. Now more advisors are reaching out directly, Stier says. The Charlotte, N.C. firm has $2.5 billion in AUM.
Alex Potts, CEO of San Jose, Calif.-based TAMP Loring-Ward is taking a similarly cautious stance. His $13.1 billion AUM firm uses a fairly passive model of portfolio management for its clients based on modern portfolio theory. See: Why the Yale endowment model has potentially calamitous pitfalls according to … Yale itself.
Loring Ward is not running promotional deals or changing its business model to lure in clients at the risk of diluting the firm's existing level of service, according to Potts, who adds that he's not going to bring on any advisors who don't fit the company's investment style.
"We're not doing anything crazy. We're just trying to be present."
When he heard the news about Curian, Potts sent a letter out to current clients he thought might be affected. Loring Ward also pivoted its eight regional directors to helping Curian advisors full-time.
"I felt like we had to help them. If that means referring them to a competitor, so be it." See: With help from Envestnet and a former Genworth technology whiz, Loring Ward is revamping its TAMP platform.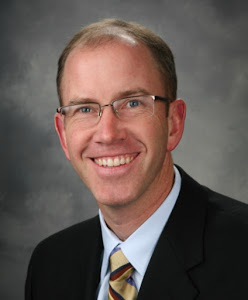 Alex Potts: We're not doing anything
crazy. We're just trying to be
present.
LPL stands to gain
TAMPs aren't the only firms affected by Curian's closing. On LPL Financial's quarterly conference call earlier this month, CEO Mark Casady said that LPL and AXA Equitable Life Insurance Co. advisors hold between $1.3 and $1.5 billion on Curian's platform and that LPL's own platforms are "really good places for them to move those assets."
A spokesman for the Boston-, San Diego- and Charlotte, N.C.-based firm said roughly a third of the assets were LPL advisor assets, with the rest to AXA.
Casady told analysts that if LPL gained custody of just half of the $1.3 to $1.5 billion, revenue gains would make up for any losses caused by fee eliminations announced at the Focus 2015 conference. See: LPL will launch third-party robo for advisors and eliminate some fees
More Curian cures
Also reacting to the Curian closing is New York-based FolioDynamix, the $4.3 billion AUM subsidiary of Actua Corp. Last week it launched a new "enhanced investment strategies program" called VisX Flex. See: Philly buyer lays down a cool $199 million in cash to buy FolioDynamix, the better to put Envestnet firmly in its sights.
FolioDynamix did not respond to requests for comment for this article.
The new program is helmed by Joseph Miskel, a former executive at F-Squared. See: How Howard Present parlayed an intern's algorithm into a small fortune — and when the SEC says he knew of a mega-disconnect
"In situations where firms need to quickly transition client assets, such as those impacted by the Curian Capital shutdown, VisX Flex provides a turnkey package that can help firms recover quickly and retain their clients," says FolioDynamix CIO Shari Hensrud-Ellingson in a statement.
---
Mentioned in this article:
---
---
Share your thoughts and opinions with the author or other readers.
brooke southall said:
August 17, 2015 — 9:56 PM UTC
I just deleted comments left by people who identified themselves as ex-Curian employees.
You can leave a critical comment but not vitriolic unsourced stuff or you force
me to delete it.
Thank you,
Brooke
Bill said:
August 18, 2015 — 4:48 PM UTC
---
---