Mark Mandich: Curian has determined that it is no longer commercially positioned to provide clients high value investment programs.
Brooke's Note: The contempt expressed in this article by some parties for Curian Capital derives from bewilderment about why it couldn't have been merged or sold — or even given — its TAMP business to a competent operator. Why that didn't happen remains unclear but presumably a cost-benefit analysis indicated that it was going to cost more to sell the company than dissolve it. How could that be? One aspect of selling a company is the considerable due diligence by the buyer into the skeletons in your closet. We know that regulators were investigating Curian overcharges of customers based on disclosures by its British parent, Prudential plc. Maybe there was a Pandora's Box factor at play here.
Curian Capital LLC will stop accepting new accounts, effective today, July 31. See: Curian Capital predators position to pounce — but a few copiously keep their distance to avoid quills.
The Denver-based TAMP, which manages nearly $11 billion and employs 304 staffers, its ADV says, issued a brief statement that included its plans to shut down entirely by March 31, 2016.
Mark Mandich, interim president and CEO of Curian, explained his company's decision to fold as one guided by a self-assessment that concluded it can no longer keep up with changes in the business. See: How a formerly homeless Vietnam veteran became a big-time RIA.
"When Curian launched 12 years ago, the competitive landscape and market trends favorably supported the business," Mandich wrote in a statement. "Given the industrywide changes in technology, product offerings and market size, Curian has determined that it is no longer commercially positioned to provide clients high value investment programs over the long term. This was a difficult decision. We appreciate the loyalty of our clients, business partners and staff and remain committed to assisting them throughout this transition."
Curian posted a 2014 loss of about $27 million, the red ink spilled because of a "the refund of certain fees," according to the statement. This allusion to fees corresponds with a an August 2014 disclosure by its UK-based parent company, Prudential PLC that reads: "Operating profit from non-life operations in the US decreased to a loss of £5 million (2013: profit of £31 million), due to a Curian year-to-date loss of £23 million after a £33 million provision related primarily to the potential refund of certain fees by Curian." The 33 million pounds translates to about $55 million dollars of fees that needed to be disgorged by Curian.
Wishing my friends at Curian(wholesalers) who are putting out fires today, all the best as their world just changed https://t.co/KvB5OYLQh1

— Ned Van Riper (@NedVanriper) July 31, 2015
"All Curian associates are directly impacted by this decision, and we remain committed to supporting them during this difficult transition," the company said in an emailed statement to Bloomberg. "We are providing monetary, job-placement and counseling support to our associates during this transition."
'Horrid' decision
Observers roundly condemned the exit route chosen by Mandich and his company because of the widespread dislocation it will cause clients and advisors alike. They also wonder why a sale of the company wasn't attempted.
"I think advisors were TOTALLY caught off guard," writes Alex Potts, CEO of Loring Ward, a $13 billion DFA TAMP in San Jose, Calif. "Not knowing the details, I think it's a horrid business decision that really hurts advisors (and inconveniences their clients) or, there's another reason that we don't see."
A Curian spokeswoman said she would try to get a response Friday as to why Mandich is pulling the plug rather than salvaging the company in some way but then failed to respond to subsequent emails.
One paragraph in an Aug. 17, 2014 Financial Times article may have signaled this outcome. "Meanwhile, it has emerged that US regulators are investigating Prudential over alleged mis-charging of customers of Curian, its Colorado-based asset management business," the FT article reads. "Prudential disclosed in results last week it had set aside £33m to refund customers. Mike Wells, who runs the Pru's US arm, said the company discovered irregularities during an internal review and referred the matter to regulators."
Charles Goldman, CEO of AssetMark, a TAMP with $27 billion of assets under management, said he is feeling shocked and disapproves of what is unfolding.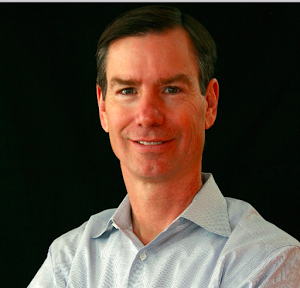 Charles Goldman: I'm at a loss
for words
"I'm at a loss for words," he says. "They signaled it would come inside Jackson National. It's hard to see how they went from that to [closing] it.
Curian is a subsidiary of Lansing, Mich.-based Jackson National Life Insurance Company that was founded in 2003.
The Jackson National connection was a big difference for this TAMP, Potts says.
Crazy, man
"We are definitely getting calls. It's a big advantage for us having the business of helping advisors as our sole purpose. Jackson National owns them. "We definitely want to help those we can — however we can — assuming our long-term, core investment strategy resonates."
Ned Van Riper, director of recruiting at Independent Financial Partners [formerly of FineTooth Consulting], the LPL rep with the largest number of advisors, says he only learned of the Curian plan on July 31 when he checked in with a Curian wholesaler about a planned luncheon and was told not to expect it to happen.
"I just about fell out of my chair," he says. Van Riper says that in his experience Curian was most often "in the same conversation" as SEI Investments, the giant TAMP in Oaks, Pa. See: After a decade of unsteady results, SEI Investments is attracting financial advisors again.
Goldman adds: "We're going to do everything we can to reach out to these folks. I mean that sincerely as a reality. This is crazy."
He tempered that remark by saying that survival in the TAMP business has gotten more difficult for small players.
"This business is becoming a business," Goldman says. "You not only have to do great asset management but also great technology, practice management and relationship management." See: 'AssetMark' rides again as a $20-billion TAMP with a receding Genworth hangover.
Goldman points out that temporary managers had replaced the heads of each of those managerial efforts at Curian making improvements difficult if not impossible.
Nice to know you
As CEO, Mandich also became responsible for the day-to-day operations of Prudential Portfolio Manager of America. He maintained his then current positions as deputy executive-in-charge of JAG, and interim chief executive officer and president of Curian Capital, LLC, according to a PPMA press release put out in May.
Mandich joined PPMA 22 years ago from Arthur Andersen & Co., where he spent nine years providing audit and financial consulting services exclusively to financial services industry clients. He began his career at the brokerage firm A.G. Becker. Mandich earned a bachelor's degree in accounting from Valparaiso University and holds the Certified Public Accountant designation.
Mandich had a sunny message for press release readers in May.
"I'm incredibly proud of the great leadership team we've developed to meet the changing needs of our clients, while leveraging the scale and capabilities of our entire investment advisory business," Mandich said. "PPMA is known for a distinct investment culture and vision and I look forward to building on its success."
Money in motion
Van Riper says he called one heavy user of Curian Capital with very big IBD rep practice after hearing the news to see how he was doing. "He said: 'This is going to be an exciting opportunity for us. This will cause a lot of money in motion.'...Now that's seeing the glass half full."
---
Related Moves
February 24, 2021 – 3:31 AM
---
---
Mentioned in this article:
---
---
---
FAA
Steve
I am going to chime in here a bit if you don't mind. My observation is that the TAMP format can be useful both administratively and in a manner which supports fiduciary process/ protocol if applied properly. The issues we have seen is that they are not applied properly- more specifically the fiduciary continuum calls for:
An investment policy statement outlining the blue print (risk tolerances, allowable securities, accountability etc.) of the asset pool. TAMP use 'proposal generators' which are totally inadequate.
Independent/ unbiased investment research across capital markets/asset allocation and investment strategy research- which is based on sound academically vetted practices, documented and defendable. Some TAMPs do most don't
No 'manager up charge' – you cannot get paid in any way/shape or form from the underlying investment managers- for example as some TAMPS do- you cannot negotiate a fee with a manager and tack on an additional 5- 10 bps. Total no no
Implementation- has to be done in accordance with the investment policy statement- allowable assets, restrictions, risk tolerances, rebalancing etc. As most TAMPs don't start with an IPS they don't implement according to it.
Transactions- trades done on behalf of the underlying investment manager should be done in real time- not batched and done the next morning. There are a lot of implications when this not done in real time. Trading should be based on best execution and measured (in order to be defendable) by qualified 3rd parties. Obviously- no clipping commissions!
Disclosures- all fees should be disclosed including program costs, explicit and imbedded (mutual funds) manager costs, research costs etc.
So- in my observation- the problem is not the TAMP format- it is the way it is implemented and for many the business model which has been built around it. In order TAMPs to support fiduciary standards they would need to change their technology (IPS vs proposal generator), trading (real time, multi currency) and business model. That's why we created FAA.
Stephen Winks
The numbers tell the story as an operating enterprise. Are TAMPS willing to create the necessary support infrastructure that make it safe for its advisors to acknowledge fiduciary duty and assume fiduciary liability. The TAMP model is not ideal in supporting fiduciary duty and the professional standing of the advisor. TAMPS literally must be in the investment business along side the broker/advisor and be prepared to bear fiduciary responsibility and liability. Curian and most TAMPS are not as well positioned as a specialized advisory services broker/dealer which is so good in its support of expert fiduciary standing, it can handle fiduciary liability. Note that Vanguard and most broker/dealers and investment product vendors do not support the DOL proposal that requires brokers to act in the best interests of the investing public when rendering advice on retirement assets (as required by statute). In order for TAMPS to seriously be in the advice business they must serve in an advisory role in concert with advisors offering individualized advice. TAMPS are simply not prepared to aid the advisor in fulfilling their fiduciary duty relative to objective, non-negotiable fiduciary criteria cited in statute. No TAMP executive expressing surprise understands what is required to support expert fiduciary standing nor are they prepared to accordingly assume fiduciary liability on individualized advice. The TAMP structure is not well suited to support fiduciary duty. Curian is just ahead of the game. What advisor would use a TAMP which can not support expert fiduciary standing and provide the advisor safety and professional standing.
SCW
Stephen Winks.
ExCurian
The management at Curian has failed their employees – generally very conscientious men and women Doing a difficult job – but more importantly they have failed advisors and their clients. Those advisors put their trust, and client dollars into Curian and now have to explain why the company they told their clients to trust their savings to yesterday is gone today. What a terrible crisis imposed by a terrible management team.
FAA
August 5, 2015 — 11:37 AM
Independent Advisor
Stephen knows nothing….
Why didn't Jackson buy out Curian? NPH is leaving a ton of reps hanging loose and clients wounded as they strive for a new home. This is a huge blow!
ExCurian2
Look to the 'refund of certain fees' for your answer. Compliance was never high on their list of priorities.
Stephen Winks
August 2, 2015 — 10:27 PM
Tom Cote,
If fiduciary duty is important to those who wish to act in an advisory capacity, the TAMP format by definition is limited in the role it plays in supporting the brokers accountability and ongoing fiduciary responsibilities on every recommendation the broker has ever made as clearly required by statute. Equis may be the only TAMP in the world that assumes fiduciary liability for an unlimited number of brokers/advisors, for an unlimited number of clients for every recommendation they have every made. This is the reason why advisors should vet each client before their being accepted, as fiduciary duty persists into perpetuity for future generations and requires succession management. Professional standing in advisory services is not best achieved in a TAMP format, private trust banks or specialized broker/dealers are ideal. The TAMP format only works with brokers whose firms do not allow the acknowledgement that advice is being rendered nor the broker's assumption of fiduciary responsibility.
In five years, there will be a profound evolution in advisory services with in a brokerage format.
SCW
Stephen Winks
Stephen Winks
There is a big difference between TAMPS acting in a fiduciary capacity in managing money according to a specific generalized investment mandate and the advisor fulfilling all their personal fiduciary duties in providing expert individualized advice. It would not be wise for TAMPS to assume responsibility for every recommendation an advisor ever made, all TAMPS can do is act as an investment manager. The client relationship is with the advisor, not the TAMP, thus the TAMP is structurally out of the loop beyond their asset management role. The Brittish regulators have a different view of fiduciary duty as defined by statute than US regulators, which see no difference between brokers and advisors.
SCW
Stephen Winks
tmachine2.0
August 4, 2015 — 10:55 PM
Winks makes good points, and what with the new fiduciary rules coming down, we all better be watching our backs.
Who or what is FAA?
Tom Cote @ EQIS
I take exception to earlier all-encompassing and rather condemning comments regarding TAMPS as a group. As one who is employed by a reputable TAMP, EQIS, and who also oversees its 401(k) program delivered through fee-based advisors, I would (and should) be out of a job if, as a TAMP, our firm were to be so cavalier as to view fiduciary oversight and compliance of being less than of paramount importance. I'm proud to say EQIS makes available to our advisors and their clients the option of us acting as a 3(38) fiduciary advisor in a program supported by strong relationships with top notch recordkeeping, custody, and trading partnerships. This is contrary to the TAMP picture that is being painted. I agree that a reputable TAMP platform should encompass the provision of strong back office support systems coupled with a truly fee transparent investment platform. Bottom line and in spite of Mr. Winks' comments, EQIS fully understands the extent our fiduciary duties and we make sure those principles and responsibilities are carried forth by the advisors and firms with whom we work closely.
Jacksonsux
As someone who used to work for Jackson, they could care less about their employees. This decision is not surprising. They let their employees go and gave them no indication something like this was happening – it was "full steam ahead," until today. Meanwhile all the execs are collecting their bonuses. Horrible, horrible lying people run that company.