Terri Kallsen: We need more feet on the street.
Brooke's Note: In a time of robo-advice and virtual advice hype, Schwab is looking to essentially double its advice that depends on bricks-and-mortar and expensive non-automated humans who sneeze and take bathroom breaks. This latest stated move from San Francisco comes nearly 15 years after Schwab last saw reason to expand in that old-retail way. What could possibly have changed? One thing perhaps is the wirehouse world's growing list of people whose accounts it finds time-wasting. It used to be mass market and mass affluent. Now it appears Wall Street has added a new category of disdain: mass high net worth. These are people with $1 million to as high as $5 million to invest. All those poor client orphans, given the brush off, can use advisors with offices. Another possible attitude changer is Schwab's foray into robo-advice. Maybe the branches can be used to feed that beast. Schwab Intelligent Portfolios. Or, just as likely, Schwab's burst to an early lead in the robo category, at about $3 billion, may have brought about a case of existential disappointment and realization of how good it had it to have a local broker system in place. In its PowerPoint presentation for the quarter, Schwab opined: "'Robo-advice' seems overblown by the media — it's another RIA model that may ultimately require local distribution or a B-to-C brand to be successful," the bullet point reads. "All financial services firms will likely offer their version of online advice within a couple of years." Then there's the possibility that these retail expansion plans are vapor and can not be executed on, even if Chuck Schwab and Walt Bettinger have the will to do so. Schwab, Tim Welsh says. He doubts they have the hiring or training machinery to make such a move. Certainly it comes as a bolt out of the blue and a move that RIAs and branded advisors will watch with equal interest.
Charles Schwab & Co. is planning to hire 1,800 financial advisors and increase the size of its branch network by about 55% to 500.
The San Francisco-based brokerage firm will add as many as 400 advisors a year for the next five years as a means of assembling the army of brokers and brokerage assistants it needs to reach the mass-affluent and high-net-worth investors who are falling between the cracks, according to Terri Kallsen, Schwab's retail chief who spoke on the company's summer update phone call to Wall Street analysts today and whose thoughts were captured by a Reuters reporter. Schwab currently has 1,200 branch advisors and its goal is to grow that force 250% to 3,000.
But the growth plans are not credible, according to Tim Welsh, a former Schwab director who now has his own consulting firm, Nexus Strategy, for the RIA business. Nexus has served competitors to Schwab in the RIA custody business, including TD Ameritrade.
"It took 20 years to get to 1,200," he says. "How are they going to do that? They don't have a boot camp for training. They don't have the recruiting capacity."
Welsh adds that it is harder to hire 400 advisor than it appears because a firm will lose 10% or 15% to attrition annually. In Schwab's case, that means it would need to hire 500 advisors to net 400. Welsh says he is equally flabbergasted about Schwab branch growth plans.
"If branches are so profitable, why did it shed 200 of them?" he asks.
Boot camp?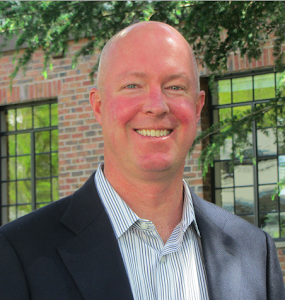 Tim Welsh: If branches are so
profitable, why did it shed 200
of them?
Wall Street seem less skeptical about the company and Schwab shares traded at $34.81 Friday, a shade off the company's 52-week high.
Schwab seems to be playing to its established strategy of going after prospects with a human touch as wirehouses go upmarket. Merrill Lynch, UBS et. al. typically seek clients with $5 million or more in investable assets. Average clients with RIAs have accounts of $1.9 million, according to a recent Schwab study. As many as 85% of Americans don't get solicited for business under these scenarios.
People, brick and mortar
Schwab's efforts under Kallsen's predecessor, John Clendening, to dot the country with branches on the cheap by franchising never really got off the ground. Schwab's big hopes for Windhaven, the ETF manager, have hit a wall for a couple of years with assets continuing to decline — skidding to less than $15 billion, according to an earnings report released by Schwab this week.
An attempt to reinvigorate Windhaven by dumping the founder, Stephen Cucchiaro, in favor of the firm's chief market strategist, Liz Ann Sonders, has yet to bear fruit. See: With Stephen Cucchiaro out, Liz Ann Sonders takes the Windhaven reins.
But in an era when robo and virtual are the craze, Kallsen seems to be embracing a back-to-the-future contrarian approach. "We need more feet on the Street," said Kallsen, according to the Reuters report.
The decision to go after the mass affluent with people, bricks and mortar — and accompanying overhead — comes as robo advisors show signs of faltering and virtual advisors like Vanguard Personal Advisor Services show explosive growth. See: Vanguard's white-hot 'hybrid robo' just added $4 billion in three months — a heat that may cast a chill on 'pure' robos. With a similar model, Personal Capital recently reported it reached the $1.5 billion milestone.
'Tough it out'
Chief financial officer Joe Martinetto said Friday that expenses will continue to grow at 4% and revenues likely won't keep pace.
"To cut much below here means we'd have to cut into things like client service, which we never do," Martinetto said in a Reuters article. "We'll tough it out for another quarter or two and see where the Fed will be."
TD Ameritrade's retail business is also embracing financial advice under Tom Bradley's leadership with big assets flowing into its formerly sluggish Amerivest program.. See: TD Ameritrade makes play to become top robo by 2016 with out-of-the-gate $100-million revenues — albeit with some risk attached to the power play.
The retail push comes as Schwab's RIA custody assets continue to climb no faster than the markets — with total RIA custody assets reported at $1.1365 trillion as of June 30, a 5.1% increase from June 30 2014, a 5.1% increase. During that time period the S&P 500 index also rose 5%.
Tipping point
If the assets of Schwab Advisor Services are only keeping pace with the market after years of drubbing it, this weeks results mark a moment in time, according to Welsh.
"It's a tipping point. They are flat. All the other custodians are growing. They plateaued at $1.1 trillion,."
The underpinnings of the tipping point are defined by the broad-based diversification efforts being made, especially by Schwab's top 50 RIAs, to use multiple RIA custodians. Because they often started with Schwab, they need to move substantial amounts of new accounts to places like Fidelity, TD Ameritrade, Trust Company of America and others to establish a balance.
An email sent to Schwab spokeswoman Anita Fox regarding this issue mid-afternoon Friday has yet to be answered.
On the call, Jon Beatty, head of RIA sales did acknowledge that Schwab Advisor Services had a "dip" in 2014.
"had a slight dip in number of deals last year. Our average deal size is slightly lower than it was this time last year at $156 million."
---
Related Moves
---
---
September 10, 2019 – 10:52 PM
---
---
Mentioned in this article:
---
---
---
Jack Waymire
Paladin was conducting some due diligence for an investor a few months ago. He wanted us to check out a "financial advisor" at Charles Schwab. Our first step was to call the advisor in Boston and explain what we were hired to do. We asked a few questions about his education, experience, and certifications. We were told and I quote: "We are not allowed to disclose that information." Apparently, the qualifications of Schwab advisors is a deep dark secret.
If this was a company policy, and not a weak advisor hiding information from a potential client, what has Schwab got to hide? Perhaps, a lot of their advisors are not really advisors (IARs who work for fees). They are salesmen who sell Schwab products for commission. In that case, they are reverse-engineering several wirehouse business strategies.
We recommended the investor seek a real advisor who practices full transparency. Withheld information creates hidden risks.
Richard Rosso
Schwab. The company that believes its own fantasies. Tim Welsh, Jack Waymire nail it.
If Schwab can recruit from Cricket Wireless or Verizon store, possibly the delusional Terri Kallsen can meet her ambitious goal. All you need to do is sell product and move clients on. No financial experience required really to work in the branches.
Hey I have an idea: Perhaps Schwab can think outside the cubicle and look for talent on cattle ranches. After all, all they require are herdsmen. You know – organize and move clients through a transactional sales process. Hey Terri, here's some recruitment language for you: This position requires a person with a positive can do attitude, who can work with and motivate clients to buy products. Must be responsible and dependable with the skills to observe cattle, organize and complete tasks, while supervising employees under them (good one for your management selections). Must have experience in all areas of herd health (fresh cows, transition cows, humane treatment of animals, heat detection and replacement heifer program. So true. You don't want your branch cattle to burn out too soon, right?
Hey, I should take her job! You need more "hooves" on "The Street!"