Dave Welling will now get his crack at giving Advent Axys a clear way forward.
Brooke's Note: It's now been about four years since the 2011 purchase of Black Diamond by Advent Software. What is disappointing is that Black Diamond's attunement to RIAs never rubbed off on Advent enough for it to simply put Black Diamond's best RIA executive, David Welling, in charge of RIAs — across brands. The 2,000-plus RIAs in legacy AXYS land were still stuck with not only a company in Advent oriented primarily toward asset managers but even, often, sales and service people whose primary experience was with asset managers. Advent is a giant company relative to Black Diamond. People expected some post Reed Colley inertia after the merger. They got it. Yes, Advent is way past its days of being all but despised by advisors for misunderstanding them. But it still has work to do to be in the same category as Tamarac, Orion and … Black Diamond on that score. Finally giving Dave Welling a seat behind the wheel rather than expecting him to awkwardly reach over to the wheel from the passenger's seat can help. It's just ironic that Advent's big company inertia was only broken up by an even bigger company in SS&C that is a fancy way of saying Bill Stone's company. He isn't quoted in this article but I spoke with him a couple weeks ago and he was excited about RIAs and Dave Welling — who he is arming with a big M&A budget — in a way that perhaps I never heard anyone at Advent. Stone took SS&C public in 1996 and and acquired 23 software firms since 1995. Let the new era of SS&C begin. Hopefully, too much time hasn't passed.
In a move that could have a profound impact on 2,500 RIAs — mostly of the large variety — Advent Software has placed the fate of the wealth managers using Advent Axys into the hands of Black Diamond — or at least of its top manager.
Dave Welling, senior vice president and general manager of Jacksonville, Fla.-based Black Diamond, will add the 2,000 Axys users and a handful of APX and Advent OnDemand users to the 650 users of BlueSky, the core Black Diamond product. See: Black Diamond divulges 'unbelievable' data about how Advent is doing, two years after its $73-million buy.
In the divvying up of Advent duchies in the wake of its absorption by Windsor, Conn.-based SS&C Technologies Holdings Inc. on July 8, Peter Hess will oversee the asset managers served by the same products and other San-Francisco-based Advent products like Geneva. Although Axys is moving under Black Diamond management it will not be under Black Diamond as a business unit. See: SS&C buys Advent for the Geneva crown jewels so what happens to Black Diamond and Advent Axys?.
The redrawing of the organization chart offers a new opportunity to solve the thorny problem of moving hundreds of billions of dollars of RIA assets off the old Axys desktop software and onto the more state-of-the-art BlueSky. See: Peter Hess throws a Black Diamond lifeline to stubborn Advent Axys users, but will the price be right?.
Avoiding tech trauma
The move makes sense to Mike Golazewski, who was formerly chief overseer of Black Diamond's technology.
"Most of the remaining Axys installations are in advisory anyway, and there is nobody at SS&C that's going to know the RIA space better than Welling. Dave's a smart guy and my guess is that he'll be both aggressive and creative in finding ways to move advisors to SS&C's more profitable Black Diamond platform."
Welling declined to say what the new structure will allow him to do for Axys users but at its annual conference in June the company did reveal that it continues to work on Advent Direct, a means of giving AXYS users the benefits of the cloud without actually moving off of Axys. See: Pete Hess will shop for software firms to build in-house Black Diamond bundle.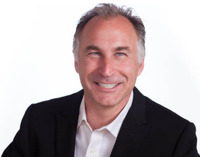 Mike Golazewski: Most of the remaining
Axys installations are in advisory anyway.

But Welling did mention that a number of RIAs are now running both Axys and BlueSky, seemingly a hint about how RIAs can convert without experiencing blunt- force trauma of moving from 1980s technology to 2015.
One RIA principal, whose firm manages $500 million from New England and has used Axys since its inception, says that if there is a path to Black Diamond, the company hasn't told him about it. The last he heard from Advent on the issue was last summer and the value proposition and ability to see how it would all work smoothly was not there.
"Would we switch to Black Diamond if it just involved pushing a button? Probably. It just seems daunting and we don't really have any complaints about Axys."
Still, the RIA principal's firm recognizes that Black Diamond has superior reports and that its more-modern architecture would allow his firm to add other applications with less hassle — particularly CRM. He also mentions that the firm has to send updates right now, something that would happen automatically with web-based software. See: What one big RIA has to say about its switch from Advent Axys to Advent Portfolio Exchange.
Natural migration
Joel Bruckenstein, producer of the Technology Tools for Today conferences, also see the logic in the move. But he's not sure how it will translate into addressing complicated problems like those the RIA principal is describing.
"Could it make a big difference?" he asks. "I don't know. It might improve the odds of retaining Axys users who want to move to another application."
Bruckenstein adds: "Black Diamond probably understands the needs of RIAs best. Also, if an Axys user is contemplating leaving Axys, their natural migration in most cases, assuming they want to stay with the firm, would be to Black Diamond." See: How I picked technology — from Black Diamond-in-SSG to Dudamobile — to use in my startup RIA.
Indeed, the move is also intended to streamline sales. Though Black Diamond and Advent have long since pooled efforts, some procedural issues still need solving, according to Welling.
"You'd have somebody call on a hedge fund at one stop and a small RIA at the next," he said.
Advantage BlueSky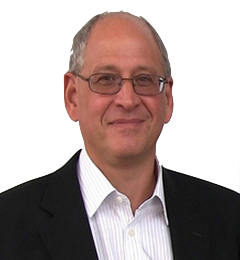 Joel Bruckenstein: Black Diamond probably understands
the needs of RIAs best.
Advent has more than 4,300 customers including asset managers, hedge funds, fund administrators, prime brokers, family offices and wealth management advisory firms, located across more than 50 countries worldwide.
BlueSky has the edge over Axys in that it provides superior client reports and is web-based and therefore more readily upgraded and more easily integrated with other applications. See: Advent and Black Diamond are looking like soul mates but the Axys-to-BlueSky 'Easy Button' is still on the to-do list.
And, at least from Advent's standpoint, it has the added advantage of producing greater revenues and making retention far more likely for RIAs looking for more scalable solutions and a general modernization of their software.
The move should also put to rest the question of whether or not SS&C, known as a purveyor largely to hedge funds, simply bought Advent for Geneva or whether it wanted to take a run at wealth managers.
"This is a clear sign they are doubling down on the advisor business," Welling says.
RIAs should also take heart from the news that Black Diamond is in the midst of moving to a 70,000 square foot space in Jacksonville, Fla. from one that was 29,000 square feet.
---
---
Mentioned in this article:
SS&C Advent
Portfolio Management System
Top Executive: Robert Roley
---
---
---
Pete Giza
Cameron:
BDR has been making technology moves in the AIO direction. Maybe they get there, maybe not. But they are in direct competition with Tamarac, Orion and the list goes on. If you don't think so go ask the sales teams of each organization and see who they are competing against.
On Advent departures Those numbers come from the number of Advent data conversions that we provide. And this year is up considerably over last year. That is where I get those numbers.
Lastly I did not say "do not own their data", what I did say was "control and access of data is big issue" – big difference. As for pricing I personally witnessed a firm having to fork over $86,000 for its historical pricing data. And within the past month I have seen two firms have to find alternative pricing because one of the AIOs wouldn't cough it up.
Pete
Pete Giza
Cameron:
When I state "Advent conversion" I don't mean from Advent to another Advent platform. I mean from Advent to another platform. I thought that was obvious.
I am not misleading the reader. I didn't name names and for obvious reasons I am not going to either. If Brooke thought I was even stretching the truth on this he'd have pulled my comments before you even had a chance to get your hackles up.
I like blankets. They are warm and fuzzy and give you a warm, well motherly sense of security.
Pete
Cameron
That is in response to Peter Giza, not Pete Hess.
bROOKE
Pete,
Interesting points and coinage of AIO.
One thing: You are reading Joel a little out of context. I believe he just means BD is the best for RIAs
in a contest between BD and Advent.
Thanks,
Brooke
Pete Giza
Brooke,
A bit of color to my "data access" comment. There are firms that require near real-time access to all of their data for business analytics, CRM, etc. Under those circumstances AIOs represent a significant data access challenge. It is all moot if I don't have my own infrastructure. If a firm wants its information infrastructure 100% outsourced then there is nothing to be worried about until it doesn't want it to be outsourced. This has always been the case since the days of AT&T data centers pre-Internet and always will be.
Pete
Dave Welling
Thanks, Brooke. We are very excited to be part of SS&C and to bring the best of Advent and SS&C's capabilities to bear to help advisors succeed. With regard to Axys, I want to clarify that there are no plans to migrate clients away from the solution if it is the best fit for their business. To the contrary, with the acquisition complete, we are moving into a period of heavy investment and enhancement of all key offerings, including investments that will benefit our clients using Axys, Black Diamond, and APX. For those clients who do want to migrate from Axys to Black Diamond, APX, or another Advent or SS&C solution, our goal is to make that as easy as possible operationally, technically, and economically. We will approach any transition like it is just a natural evolution of the relationship. The intent of the new organizational structure is to align ourselves around what our clients do versus around what products they happen to use. This puts us in the best position to listen and act on what they need to grow. I'm thrilled to be leading the charge as Advent takes a more integrated and aggressive approach to serving the advisory market. Our aim is to be a complete technology partner for the advisory market, and as part of SS&C, we're in a great position to make that happen.
Dave
Pete Giza
Brooke:
AIO developed out of my laziness having to type "all-in-one" more than once:) As far as my Joel critique, the context wasn't clear.
Pete
Pete Giza
Brooke,
It certainly helps advisors see a bit more clearly what Advent's tech succession path is. Advent Direct aside (still don't get that one), it colors the brick road a bit more yellow or should I say Blue. Now advisors will be able to chose whether or not to have control of their data or hand it over to a-soon-to-be all-in-one (AIO) solution. AIOs are companies like Black Diamond, Envestnet/Tamarac, Advent On-Demand, etc.
Firms get a big surprise when they wish to leave the AIO platform and are denied retention of historical pricing data for the term they have been on the AIO. The reason: "we don't own it, we just let you use it, due to our IDC (pick your favorite pricing source) contract we cannot… I have yet to hear of a custodian saying "you have to give us your pricing data" when a firm moves to a new custodian. But that is just one of the data access issues experienced by firms joining these platforms.
For the genre of clients we serve control and access of data is big issue and that is why win the firms we do. Its all about control and I think this move by Advent gives the industry a far clearer vision of where the advisory product division is headed. Its a natural progression for Black Diamond especially since they have been working to add broader AIO functionality such as rebalancing, trading, etc. As I said in a previous post, we have seen a very significant increase in Advent departures to other platforms – 35% more than the same time last year. That is not a coincidence and the trend continues upward. I believe Advent knows it has to move Black Diamond onto center stage with the continued delay of the release of Advent Direct and the less than expected migration to APX.
As to Joel's comment: "Black Diamond probably understands the needs of RIAs best." I think there are a lot of firms that would take exception to that. How did they win the brass ring? Is that based on fact or conjecture? And "Also, if an Axys user is contemplating leaving Axys, their natural migration in most cases, assuming they want to stay with the firm, would be to Black Diamond." We all know what happens when we assume:) Facts show that there is a significant number of firms moving away from Axys and it isn't to APX or Black Diamond. (sorry Joel I couldn't resist:)
What with robopalooza in full swing all firms will be leveraging those technologies in ways that were never originally intended but with a little innovation could conquer an industry. More news at eleven.
Cheers!
pete
Cameron
So your advent conversion sales are up, not advent departures to other systems as stated. I just feel like there is a big difference.
As for the pricing, you need to clarify because you are misleading the readers. You say Envestnet Tamarac is an AIO and AIO's hold pricing data. If you witnessed this first hand, please be fair and clarify the specific company. You cannot blanket a group of firms together in a comment about one firms practices because they have similar software services.
Cameron
Pete,
First, Black Diamond is not an AIO. Even if you count their rebalancer I would argue there an AIO is not just reporting and trading.
Second, I agree advent departures continue to increase, but where on earth do you get actual numbers? It just seems made up.
Lastly, you make it appear that firms using Envestnet Tamarac do not own their data (including prices) and that statement is 100% false and I ask that you take it down.
-Cameron