Steve Prostano says he will hire a big team as a first order of business.
Brooke's Extra Post-Publication Note: Late in the reporting game for this article, I learned that Todd Taylor of Heidrick & Struggles, the elite NYC-based headhunting firm, was the agent who recruited Steve Prostano to this Bank of the West post. I left a voicemail that he returned today, Thursday, and he told me a few things that add good perspective to this article. I knew that Prostano largely built Atlantic Trust and Silver Bridge. I was less aware that he was the leader in building Fleet Wealth Advisory Group and JPMorgan's private bank. Taylor used a term I hadn't heard in a while to describe Prostano — intrapreneur. "Few people are intrapreneurs," Taylor said. Indeed, my understanding is that an intrapreneur is the rarest bird, an entrepreneur who can fly with one wing, the other pinned down by corporate red tape. Taylor praised BoW's CEO Bahnken for the vision he has in hiring Prostano and for the platform he is providing to build an UHNW business. But he added that Prostano's abilities will be tested because he will be expected to leverage not only the existing BoW wealth management framework but also the grander capabilities of BNP Paribas, which specializes in UHNW. "It's building a culture," he says. There is also building suspense — with BoW also doing a deal with SigFig —- whether such a de novo banking effort can succeed with 2015 or 2016 as the founding year.
Brooke's Note: I rush home every night to watch the Tour de France in July as cyclists push the limits of human physicality daily. The bonus is that the grand event unfolds across a land of impossible physical beauty and the cameras from helicopters routinely pan chateaux and other sumptuous old-world estates that only the richest of the rich could imagine owning. What I didn't know before this week is that apparently an inordinate amount of the assets held by those French estate holders are managed by BNP Paribas — as much as 50% of them. But that same Parisian bank, unlike other European powers like UBS, Deutsche Bank or Credit Suisse, has stood meekly by in the U.S. market. The hire of Steve Prostano, who we know well enough in the RIA business, may change that. The Bank of the West, owned by BNP Paribas, made the hire. But Prostano's assigned task of winning the very, very rich and the parent company's franchise seem not to be a coincidence. Unfortunately, we are relying more heavily on inference here than we'd like. Though Bank of the West issued a press release trumpeting the hire, it then retreated when asked for interviews — declining any. That setback only encouraged Sanders Wommack to dig deeper and tap more sources to come up with enough of a story to glean, perhaps, where Bank of the West is headed with all of this. Banks in its mezzanine category have all found their forays into serving the very wealthy to pay bountiful dividends — banks like First Republic (Luminous), Silicon Valley Bank (just getting going), SunTrust (GenSpring) and City National (Convergent). See: Are ultra-high-net-worth clients really worth it?.
One of the most esteemed providers of services for ultrahigh-net-worth families and individuals has reemerged, this time at a regional bank that's trying to carve out a foothold in the top tier of U.S. wealth management.
As of late last month, Steve Prostano heads up San Francisco-based Bank of the West's Family Wealth Advisors unit, tasked with creating services for the clients who put the "ultra" in ultrahigh net worth: those with more than $25 million in assets. The BNP Paribas unit is aiming for a September launch of the new division and the parent is aiming for some redemption in the United States after paying a staggering $8.9 billion fine in restitution for violations of U.S. economic sanctions — especially in Sudan, the Justice Department told Reuters.
Prostano certainly has the chops for the job. He has been building or reorganizing high- and ultrahigh-net-worth companies and divisions since he started a financial planning and tax consulting practice in the Boston office of KPMG in 1984. Since then, he has done stints at Mellon Bank, Chase Global Asset Management, FleetBoston, Atlantic Trust, and WilmerHale. Prostano holds an LL.M. in taxation from the Boston University School of Law, a JD from the University of Miami Law School and a Bachelor of Arts from Boston College in economics and philosophy.
His fame in the RIA business began to bud in 2006 when Hale and Dorr Wealth Advisors tapped him to lead their firm with a mandate to grow the business into a national, independent brand. Prostano led the RIA's successful rebranding to Silver Bridge Advisors in 2008 and oversaw the doubling of the firm's assets to $3.4 billion.
But trying to build an ultrahigh-net-worth business at a regional bank owned by a foreign bank is a monumental challenge; a battlefield littered with casualties, according to Joe Piazza, chief executive of Robertson Stephens of San Francisco. Piazza had lunch with Prostano right before he accepted the job with Bank of the West and got a measure of that challenge — and of the man. See: Swatting aside 'doubters,' Joe Piazza uses an improbable hook to nab Wells Fargo private bankers — pent-up Addepar lust.
"He's the kind of guy who could do it," he says. "He's smart and easygoing. He's not going to try to bully his way through. But he's been dealt a tough hand structurally."
Equity stakes
Another big accomplishment was convincing the lawyers at WilmerHale, who had themselves endured a decade-long partnership tease, to adopt the RIA industry standard and parcel out equity stakes in the RIA to attract outside talent. Less than three years after he took the job, half of Silver Bridge's 42 employees had equity stakes, and 35 had been hired by Prostano. See: How WilmerHale is positioning its $3.3B-AUA RIA as outsourcer and owner in a $750-billion market.
"Steve's job is to come in and build something up; he's a real proven builder," says Mark Hurley, CEO of Fiduciary Network LLC of Dallas, of Prostano's latest move. See: Mark Hurley's new report analyzes the pathology of the aging RIA and the illiquidity it exacts.
Silver Bridge exodus
But it's worth noting that when Prostano left Silver Bridge in late 2012, the RIA, which, at the time, managed assets of about $3 billion, was at loose ends. The previous summer, Dune Thorne, a managing director at Silver Bridge with a $500-million book of business, left the company for Baltimore-based RIA Brown Advisory Inc. with four other Silver Bridge employees in tow. See: A Harvard MBA takes her team from a $3-billion Boston RIA to join a $29-billion RIA based in Baltimore
At the time, Thorne told RIABiz: "This is an incredible opportunity. This move was about joining a firm with a passion for putting clients first and with deep and broad resources that will enable me and my team to continue to work with families and family offices in a thoughtful and customized way."
Since then, Silver Bridge has cycled through a couple different business models to try to boost its anemic business, without notable success.
Meanwhile, after leaving Silver Bridge Prostano founded and became managing director of SPI Partners LLC, a consultancy based in Greenwich, Conn.
Prostano declined to comment for this story, except to tell RIABiz that he has made several new hires and will announce them over the next few months. Bank of the West declined to answer questions about its hire and the new wealth management unit.
Crosstown rivalry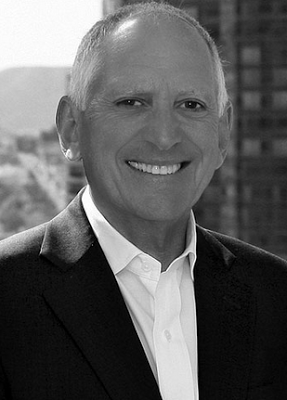 Joe Piazza: He's smart and easygoing.
He's not going to try to
bully his way through. But he's
been dealt a tough hand structurally.

With Prostano on board, Bank of the West will take on rival San Francisco bank First Republic as it attempts to develop cachet with the financial elite and become a major mover in the upper strata of the wealth management business. Based on Prostano's résumé, and rumblings from Bank of the West management, it appears the bank is set on building, rather than buying, its way into the business.
For its part, First Republic has shown it has no problem with the buy side of the equation.
In December 2012, in a much-ballyhooed move, First Republic spent $125 million to acquire Los Angeles-based RIA Luminous Capital and its $5.5 billion AUM. See: First Republic pays a staggering sum for Luminous Capital, sources say, and shifts the breakaway and M&A games in the bargain.
And, this June, First Republic announced it was spending $115 million to purchase New York and Menlo Park, Calif.-based Constellation Wealth Advisors LLC, an ultrahigh-net-worth RIA with $6.1 billion in assets under management. See: First Republic buys an eight-year-old RIA for $115 million
These deals have helped First Republic quickly expand into new markets and improve its scale. Pending the close of the Constellation deal, First Republic Investment Management will have roughly $40 billion in AUM.
"First Republic is the only bank that seems to be on a roll," Piazza says. "Not only are they buying RIAs but they're recruiting."
Bank of the West's ADV filings show that its young RIA business trails that figure substantially. Despite having almost twice as many assets on its balance sheet than First Republic, $70.9 billion, Bank of the West has slightly less than $700 million in AUM.
Partnering with robos
Founded at the peak of the California Gold Rush as Farmers National Gold Bank of San Jose, Bank of the West was acquired by Paris-based mega-bank BNP Paribras in 2001. Along with its affiliate, First Hawaiian Bank, the company has more than 700 branches across the Midwest, West, Hawaii, and the Pacific territories.
Bank of the West launched a private client services group for seriously rich clients in 2011 as part of a larger strategy by BNP Paribas to expand into more profitable business lines. See: Dissecting the pathology of UHNW wealth managers who want brand building without marketing.
Now, new to the UHNW market and thus unencumbered with legacy costs, Bank of the West is hoping to gain an advantage over rivals by embracing the latest wealth management technology.
Last month, senior executive vice president of Wealth Management Group, John Bahnken, told an audience at the In|Vest conference in New York that his company was currently evaluating SigFig Wealth Management LLC as a potential online collaboration. (San Francisco-based SigFig, an analytics platform and robo-advisor, recently made it known that it is seeking partnerships with banks to boost its robo-advisor AUM. See: An insider reveals turbo-contents of the In|Vest conference in New York, a summit of VCs, robo-founders and big banks)
European gold
BNP Paribas has had its eye on starting an American UHNW group for some time. In March 2014 the head of BNP Paribas' wealth management group told Bank Investment Consultant that his firm would introduce the "U.S. version" of its European and Asian ultrahigh-net-worth program within twelve to eighteen months.
BNP Paribas has fared well with this program thus far, due in large part to its dominant market share in Western Europe. BNP Paribas claims to serve half of the ultrahigh-net-worth market in France and Belgium.
One European banking executive who asked not to be named agreed that BNP Paribas is a force but that its wealth management does not seem to dominate.
"Paribas has always been known for its prestigious asset management arm," the person says. "I would not have classified them as the 'go-to' bank for the ultra-rich. Those people would tend to go to Swiss, Luxemborg and smaller French private banks, though many have disappeared over the years — hence more opportunities for the bigger traditional banks with strong balance sheets."
The source continues: "When compared with other European banks, they are probably number one in service quality and amount of assets under custody. Swiss banks aside, I'd say Deutsche Bank is their biggest European peer competitor."
Courting disaster
Still, Piazza points out that European banks tend to lose their way in the United States. Prime examples, he says are Credit Suisse; Barclays, which seems to court disaster; and UBS, which is perennially discussed as a buyout target. See: Bill Gross and Liz Ann Sonders are Dr. Gloom and Ms. (Fairly) Optimistic before Schwab IMPACT crowd .
The Wealth and Asset Management division of BNP Paribas contributed 170 million euros of pre-tax income to the bank in the first quarter of 2015, a 4% gain year-over-year, which CFO Lars Machenil called "very good overall performance." BNP Paribas has $372 billion in assets under management globally as of March 2015. See: A former exec of a Swiss private bank offers his insights into the country's wealth management business and what innovations could redefine it.
Geoff Dawes, analyst for Société Générale, noted on the BNP Paribas first quarter conference call of 2015 that the bank had excellent success in the first quarter of 2015 shifting clients out of deposits and into wealth management, asset management and life insurance products.
Piazza is pleased to see banks and foreign powers hungrily eyeing U.S. ultrahigh-net-worth markets. "I like company," he says. "If nobody is getting into the business, I'm worried."
---
Related Moves
November 22, 2018 – 12:07 AM
---
---
---
Elmer Rich III
We work in this market, globally. It is hyper-competitive and evolving quickly. It is also, effectively, centered in NYC and London. Some in Silicon Vally. Best of luck to all comers.
April Rudin
Congrats to Steve Prostano and BNP Paribas/Bank of the Wealth – sounds like a perfect "peanut butter and jelly" sandwich aligned for a "hungry" marketplace searching for UHNW service providers!