Mike Sha: We haven't actually rolled out our asset management service yet.
Brooke's Note: The tragedy of SigFig is that it is investor rich — with $350 billion of assets analyzed — and revenue poor because it only generates fees from .05% of them, or $69 million, of AUM. Mike Sha tried a conversion test on 1,000 analyzed accounts and it went all too well, with the company's human resources immediately overwhelmed — both an encouraging and discouraging result. But just as he was casting about for a scaling solution, answers came knocking at his door in the form of banks who told him they loved what he could do. Sha, formerly of Amazon.com, seems to like not only that banks solve a marketing problem for him, but also a problem of overhead and managerial bandwidth related to serving investors. To try to get a better idea of all of this dynamic change — and wealth of opportunities — Kelly O'Mara ventured to offices outside the biotech and financial district periphery of downtown San Francisco. Paint was drying, at least outside, and there was a sense of flux all around as the company stated a new direction that would have seemed anathema 18 months ago.
SigFig Wealth Management LLC is one of a select group of robo-advisors seen as an odds-on threat to business as usual on the part of banks, brokerages and even RIAs that are ill-equipped to deal with mass-affluent investors, particularly the younger ones. After all, the San Francisco-based startup's founder, Mike Sha, has $30 million of VC money, an Amazon.com-inculcated persona and $350 billion in assets analyzed by his software.
Yet SigFig also appears to have hit a wall. As rival robos like New York-based Betterment and Palo Alto, Calif.-based Wealthfront Inc. (currently in an online spat themselves) close in on $2.5 billion of managed assets, SigFig only earns management revenues on $69 million of assets, according to its ADV.
So Sha is shifting sights on the firm's target audience. SigFig has a history of selling its widget services to media institutions like Yahoo Finance and CNN Money, but the income generated from the sites that use SigFig's dashboard is, if not insignificant, ultimately beside the point. Although SigFig is finally ready to make a big consumer push using the leads generated by those media dashboards, Sha is betting that the big payday he needs to put his firm into the black will come not from individual investors but from banks that will use the SigFig robo-advisor platform to meet all the investing needs of their customers.
Betterment and Wealthfront, with their focus signing up clients one at a time, are doing it all wrong, according to Sha.
"They're going to miss a big growth opportunity."
Looking West
In the last year, and especially in the last six months, Sha says interest from banks about his firm has "skyrocketed."
They all call wanting "this robo thing," he says.
At last month's InVest Conference, Sha argued that the majority of robo-advisor assets will devolve on known institutions and not on brand name-challenged startups — such as SigFig.
To that end, Sha is in talks with San Francisco-based Bank of the West to provide it with customized dashboard and robo portfolio management technology.
Additionally, he says he's in talks with other large — but as yet unnamed — financial institutions. "[Bank of the West] is just the tip of the iceberg," says Sha. See: An insider reveals turbo-contents of the In|Vest conference in New York, a summit of VCs, robo-founders and big banks.
Bank of the West, a subsidiary of BNP Paribas with 700 branches, confirmed at the conference that it was evaluating SigFig, but declined to comment for this article.
Mass converts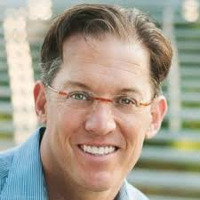 Will Trout: Financial Engines nearly went
broke in 2004 trying to make
this sort of transition.
SigFig has an impressive two million accounts on its free analytics platform, comprising some $350 billion worth of assets. But the pesky fact remains that its robo-advisor commands a relatively paltry $69 million of AUM.
CEO Mike Sha has an explanation for that — one that indicates an excess, not a paucity, of consumer interest. SigFig's dashboard is free for users and the media outlets pay SigFig for it as a service to keep people coming back to their websites. SigFig also earns .25% monthly on the assets it manages, after a user's first $10,000.
But most of the assets using the free analytical dashboard do not migrate into managed assets realm. According to Sha, the only way to sign up for SigFig's online portfolio management service is directly through SigFig's website. The free dashboards installed on sites like CNN, Forbes and Yahoo don't directly prompt a user to opt in to SigFig's portfolio management. See: Why Mike Sha has a 2015 goal of $1 trillion in robo-assets for SigFig and where Marissa Mayer fits in.
SigFig conducted a test last year trying to convert a 1,000-user slice of the two million people using the free service by giving them the option to click through and put its recommendations into action. The "powered by SigFig" in the corner of the dashboard prompted you to sign up for SigFig's robo-advisor. But the test was so successful that it overwhelmed the company. The conversion rate was "almost 20 times higher" than expected, says Sha.
So Sha took a step back to prepare for the coming onslaught of business.
"We needed to prepare a very, very scaleable platform," he says.
To make that happen, the company spent the last year building out a call center in Phoenix headed by Steve Lifgren, formerly senior manager of Financial Engines Inc. of Sunnyvale, Calif. See: Financial Engines more than doubles its share price by defining a niche in the 401(k) market between target date funds and RIAs.
SigFig also upped its staff to 50 from 40 — mostly engineers and operations people, with about a dozen actual financial advisors and customer support staff. Thus fortified, SigFig plans to expand the conversion effort beyond that initial test of 1,000 users later this year.
"We haven't actually rolled out our asset management service yet," Sha says. "We haven't spent a dime [on marketing or client acquisition]."
Big dose of skepticism
But if bringing on investors and their assets were merely a matter of scaling up then it seems like Sha would be busy executing that plan and staying away from banks where profit margins are razor thin.
"I'd approach the '20 times' metric with a pillar of salt," says Will Trout, a financial services analyst for Celent LLC of Boston.
"I do believe SigFig's presence on Yahoo and CNN gave them immediate credibility, and so they may have gotten significant interest via the dashboards, but getting clients to pay [for advice or for money management] is a different matter entirely. Indeed, the transition from an 'advice first' to a managed account model is very treacherous, and the oldest robo of them all, Financial Engines, nearly went broke in 2004 trying to make this sort of transition." See: How one 'robo-advisor' got $25 billion on its platform with a Mint.com mindset, 401(k) friendliness, a merger and 16 years of work.
In a May report, Chicago-based Morningstar Inc. put a fine point on the treachery of the business-to-consumer model of robo-advice, expressing the view that a robo-advisor needs $16 billion to $40 billion of assets managed at a fee of 25 basis points to achieve break-even. A major reason for that calculation was that a new account cost upwards of $300 in advertising alone, and that a net new account might cost $1,000, based on account attrition.
Of course, Lifgren may be able to use the lessons learned at Financial Engines to find a windfall for SigFig. See: Why almost nobody seems fazed by an ominous lawsuit hanging fire against Financial Engines.
Lively interest
But another challenge for SigFig is that it isn't the only robo-advisor, also known as an automated online portfolio management system, that is courting the big banks — or vice versa.
Brad Matthews, founder and CEO of San Francisco-based Trizic, says he's been in extensive talks with two of the nation's biggest 15 banks regarding selling them portfolio management technology. See: After Schwab robo launch, Trizic phones leap off the hook as Wall Street brokers and bankers come calling — and VCs write checks. Matthews is a former JPMorgan private banker who came out of the gate thinking of serving his former company and ones of its ilk.
San Francisco-based FutureAdvisor's CEO, Bo Lu, says lots of institutions have come to him and asked for a white label service, but he's said no because his firm is not a B-to-B technology software provider.
"We're a service that manages the retirement and other assets of thousands of families," he says. See: FutureAdvisor responds to Schwab's market entry with a truly free offer and big backing from Fidelity and TD Ameritrade.
VC-nourished
In zagging toward B-to-B, Sig Fig has also moved its San Francisco offices to the latest tech startup hotspot on the edge of SOMA, a couple blocks from Advent Software. The walls are still being painted on the outside of the building to give it a fresh, graffiti-free look, but inside it has all the markers of a classic VC-funded startup. High-ceilinged, non-grunge exposed brick and a wide-open floor plan set off by the most modern personal computers? Check. Communal desk space and beanbag chairs? Check. Glass-walled conference rooms with smart whiteboards? Of course.
That's all being paid for by $30 million in venture capital, with the last round in 2013 and with Bain Capital and Union Square Ventures leading the way. Its board of directors boasts marquee names from top technology firms, including Charlie Cheever of Facebook; Rob Klapper, formerly senior vice president of Schwab's Advisor Network; Steve Schultz from Yahoo; and Advent Software CEO Stephanie DiMarco. See: How Advent plans to make money with purchase of 'break-even' Black Diamond.
Ultimately, of course, those tech angels would prefer it if the trendy office paid for itself, although Sha maintains he's not getting any pressure from investors to find some revenue in the short term. They just want SigFig, he says, to find the right strategy for customer acquisition.
Whole enchilada
But after almost eight years and at least two changes in the company's direction, SigFig's next task is to finally turn a profit.
SigFig began life in 2007 at Wikinvest, a crowd-sourced investment site — kind of like Wikipedia for portfolios. In 2012 the company's focus changed to SigFig's portfolio tracking and analysis. Then, in early 2014, SigFig also began providing portfolio management and advice. Users could upload their portfolio data relatively easily. The software then analyzed data, making recommendations to change stock mixes or trading platforms. The users could then take the recommendations, which Sha has said are "completely objective." Some of the recommendations used to earn SigFig a referral fee from the brokerage that held the security, but SigFig stopped that practice one it began managing the money in-house. See: Why Mike Sha has a 2015 goal of $1 trillion in robo-assets for SigFig and where Marissa Mayer fits in.
Now Sha envisions his company providing banks with its entire robo platform — quick online onboarding of clients, risk assessment surveys and automated portfolio management branded with SigFig but customized for the institution and available directly through that institution's website. See: TD, Fidelity and Schwab get green light to custody assets of advisors who use National Advisors Trust.
The service SigFig provides for banks wouldn't be identical to the service you'd receive directly from SigFig, but it would be really, really close, says Sha.
"The exact flavor will differ," he says, without offering additional details.
What banks want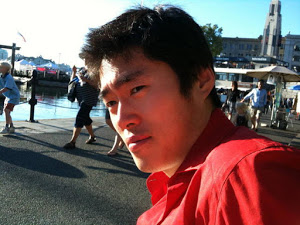 Bo Lu: At the end of
the day, we're a service that
manages the retirement and other assets
of thousands of families.
But that's not what banks want, says Matthews, whose firm, Trizic, has gone after those same banks.
While he agrees that it makes sense to sell directly to institutions looking to use automated technology to better serve the mass market, he disagrees that a direct-to-consumer product can just change its business plan and decide to sell to institutions instead of consumers. Such firms, he says, are "ultimately not designed for institutions."
The problem, he says, is that banks and other large financial institutions don't want everything an online robo-advisor has to offer. Big financial institutions have their own technology, their own ways of doing things and, definitely, their our asset management style, meaning that, instead of relying on SigFig's automated system, one bank might want to pick its own trades and another the portfolio make-up . See: An insider reveals turbo-contents of the In|Vest conference in New York, a summit of VCs, robo-founders and big banks.
"They're not going to replace that," says Matthews. "They're looking for technology that can complement that. They're not looking to outsource portfolio management." See: Why a disconnect between reporting software and advisors to UHNW assets persists — and what makes the problem so thorny.
Creaky infrastructure
Trout adds that even though banks and larger financial institutions want to take advantage of this online mass-market portfolio management gold rush, they may not be well equipped to do so.
"The problem lies not on the SigFig side, but on how the banks will implement it," says Trout, who identifies three stumbling blocks in Sha's plan:
There's no obvious fit to the bank's clientele. In fact, the bank customers who might be interested are currently being directed to the brokerage channel under the bank—and the brokerage channel has every incentive to want to keep those clients. See: After trying life as two silos, the custody units of BNY Wealth Management and Pershing will largely merge.
Second, banks have lots of clients in lots of different channels, but no real way to target and segment them. See: This Merrill Lynch team leader broke away for fear of what might happen under Bank of America.
The third obstacle is banks' imposing compliance regulations. "To what degree can banks really onboard clients sight unseen?" asks Trout, himself a former bank executive. How do banks, with their old-fashioned onboarding processes, jibe with the streamlined SigFig — or even Wealthfront or Betterment — model? See: A former exec of a Swiss private bank offers his insights into the country's wealth management business and what innovations could redefine it.
Rich vein
Trout understands that the business-to-business model is appealing to robo-advisors. After all, it sounds easier than trying to monetize investors one by one. See: McKinsey: Robo-advisors have a cloudy future but 'virtual advice' delivered by 24-hour super-centers with experts and algorithms will win the day.
But that perception is deceptive, in Trout's opinion.
"I believe it's the exact opposite," he says, because the amount of assets these complete unknown startups have already brought in "speaks to the distress and disdain advisors have for traditional institutions."
On the other hand, he muses, "The people who made the money during the Gold Rush are the guys selling the picks and shovels."
Trout grants that SigFig is an impressive outfit. "They've got a great interface," he says.
It just hasn't made them any money yet.
---
Related Moves
November 20, 2019 – 10:19 PM
---
---
---
---
Mentioned in this article:
---
---
---
Silvan Schumacher
Great article with lots of valuable insights, even in 2017! :) I was wondering why Yahoo and CNN stopped providing the Sigfig dashboard? Who buried it and for what reasons?
brooke southall
Silvan. I didn't know that but I'm guessing it's because of the shift to a BtoB model from BtoC.