Katie Henderson: We really do believe that the need for advice is growing. This is something retail clients have been asking for as they get close to the pre-retiree phase.
Brooke's Note: In business, nothing is ever checkmate, at least not for long. But right now Vanguard, amid the drone of summer lawn mowers in suburban Philadelphia, has its chessboard set up in a way that would make Spassky proud. Not only is its new virtual advice offering flying off the shelves per McKinsey's blueprint (arrived at probably by observing Vanguard), but Vanguard is getting much praise and support for what it's doing. I hear there are a few RIAs chapped about the matter but I'm not sure I've met one and the robo-entrepreneurs are tipping their caps and the most jaded of journalists are writing editorial notes like this one. What are the properties of such a financial advice offering with massive growth and few hurt feelings? Low price, high numbers of advisors, advanced enough technology, a trusted brand and $3 trillion of assets ripe for cannibalization and a will to cannibalize them. One thing I might worry about here as a consumer is that Vanguard will wake up and realize it is offering, at 30 basis points, too much bang for the buck and raise the price back closer to where its former asset management fee was. The old cable TV play. But Vanguard has a history of lowering prices, not raising them so perhaps that isn't as big a concern as it would be for people wanting 600 television channels on fingertip control.
The Vanguard Group Inc.'s year-old, semi-automated retail wealth manager has added $4 billion of assets to its coffers in just three months and, in the process, is providing a gut check for RIAs of all denominations.
As of June 30, Vanguard Personal Advisor Services, the wealth management unit of the Malvern, Pa.-based fund behemoth, oversaw $21.2 billion client dollars, a 24.7% jump from $17 billion as of March 31. The acceleration coincides with its emergence from beta status in May and the technology upgrade that was completed at about that time to add a stronger automation component to the program, enabling investors to follow the progress of their plans without picking up a phone.
"We were continuing to do improvements on the platform [up until May]," says Vanguard public relations communications associate Katie Henderson. "We wanted to scale it …. I think that's an important part of the technology that there's a web experience with a personal profile so they can check balances relative to their goals and see any recommendations from advisors." See: Vanguard Group's econo-RIA chief will now report to her CEO as unit hits $5 billion, gains steam.
But analysts point out that the scintillating asset growth of VPAS is not yet a driver of net new assets for Vanguard — or of increased profits. From an account transfer standpoint, Vanguard is robbing Peter to pay Paul.
What's 'new'?
But when you are competing against virtual advice startups with Silicon Valley mindsets, it behooves a legacy company not to use net-new assets and profitability as benchmarks, according to Will Trout, a senior analyst with Boston-based Celent's wealth management team.
"By cannibalizing existing clients, these firms are making less money on the same assets. But so what? It's short-term pain, long-term gain," he writes in an email. "After all, these clients are not the high-dollar individuals that should be served face to face in a private client setting. As such, the movement of these clients into automated channels should be considered a sort of discreet segmentation, i.e. a client-driven process that will ultimately help rationalize the firm's sales structure."
It's a cannibalization strategy that Schwab is following with its robo-advisor, Schwab Intelligent Integration. See: Schwab grabs astounding $1.5 billion of robo assets in six weeks, but mostly from itself.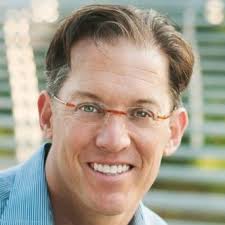 Will Trout: By cannibalizing existing clients,
these firms are making less money
on the same assets. But so
what? It's short-term pain, long-term gain.

Henderson seems warm to the theme of VPAS as a creature of the ether.
"I would say Vanguard views itself as a virtual company. We're not a bricks and mortar company. We aren't hanging shingles at people's hometowns. Most of our clients deal with us via the phone or the web. Technology has always been a part of who we are." See: What Vanguard revealed under webcast pressure about its phono-robo's vulnerability.
But so, too, is taking the long view.
"Basically, it's the classic Silicon Valley tech play, taken straight from the book of Adam Nash: build out the superstructure, capture clients and figure out revenue later," says Trout. "This model—like that of Wealthfront or any of the other automated investment advisors—requires patient capital, and what capital is more patient than that of Mr. Schwab or employee-owned Vanguard?"
Silicon Valley busters
Approximately $11 billion of VPAS's $21.2 billion in assets are considered as "old" assets because they have been transitioned from the firm's previous program, Vanguard Asset Management Services. By that reasoning, the remaining $10 billion are "new" to the managed accounts. Given that Vanguard only slaps on 30 extra basis points for human advice on accounts of $50,000 or more, its marginal revenue is relatively low. In fact, Asset Management Services assets transitioned to VPAS will receive more service for a lower fee: Vanguard has about 300 people who advise VPAS clients in Malvern, Charlotte, N.C., and Scottsdale, Ariz. The minimum asset buy-in for the legacy service was $500,000.
Any way you parse it, taking on $4 billion in new assets is a big deal, writes Michael E. Kitces, publisher of The Kitces Report and a partner in Pinnacle Advisory Group in Columbia, Md.
"It means Vanguard added as much in the past quarter as Wealthfront or Betterment have added cumulatively since they were created four to five years ago as they're only at around $2 billion to $2.5 billion each right now. That's still a pretty big deal," he writes in an e-mail. See: Wealthfront CEO flames Betterment's 'outrageous' fees and 'abhorrent' ways; Betterment strikes back labeling the screed a Trumped-up PR play.
"Suddenly the other platforms adding $100 million per month don't look nearly so significant as they did a few months ago. And again, to me the most notable thing about all of this is that Vanguard is not a robo-advisor, but a hybrid solution that's quickly outpaced all the other 'pure' robos, combined, and is now adding as much every quarter as the others have done cumulatively in four to five years." See: The documented RIA threat, 'phono-advisors' and their nearly $300 billion of assets.
Scale engine
Continued incursions by Vanguard and other established financial firms into the robo/virtual realm could have a cooling effect on the currently white-hot standalone robos, Kitces writes in a Nerd's Eye View blog entry on June 15.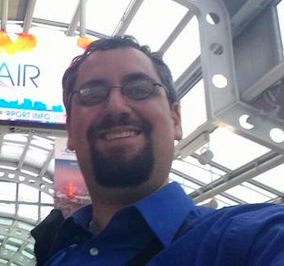 Michael Kitces: Suddenly the other platforms
adding $100 million per month don't
look nearly so significant as they
did a few months ago.
"The transition to wealth management has spurred a massive shift to fee-based accounts, the explosion of independent and hybrid RIAs, and the success of a growing number of providers to independent advisors, from custodial platforms like Schwab Advisor Services and Fidelity Institutional Wealth Services to asset managers like Vanguard and Dimensional Fund Advisors." See: How DFA is putting its John Hancock on the ETFs category.
Kitces blog entry continues: "Given the existing size of these asset managers, their transition to offering financial advice allows them to immediately offer services at a size and scale beyond even the largest independent advisory firms. This gives the companies not only the potential to compete aggressively on price, but to utilize their massive marketing budgets and already nationally recognized brands to rapidly scale their marketing and drive growth even faster. See: Bill Crager: I've got your back against the attack of the killer robo-advisors.
Robo wars
It's notable that Adam Nash, the outspoken chief of leading robo, Palo Alto, Calif.-based Wealthfront, singled Vanguard out for praise in his recent, scorcher of a blog blast that lumped Betterment, legacy RIAs and Wall Street firms together as having too-high fees and account minimums.
"This is also why we refused to raise money from the traditional Wall Street firms," Nash wrote. "The acid seeps in. There is no reason that this new generation of companies has to succumb to this abhorrent temptation set forth by the old guard. It doesn't have to be that way. Vanguard took the right path. It can be done."
Hybrid vigor
Vanguard is at pains to emphasize the ecumenical aspects of its new wealth management platform.
"It's a hybrid," Henderson says. "I wouldn't call it a robo. We have sophisticated technology that does support the advisor but there is also a robust client experience. Clients can go online and review their financial plan that way and we build the whole technology platform that way. The advisor does play a key role."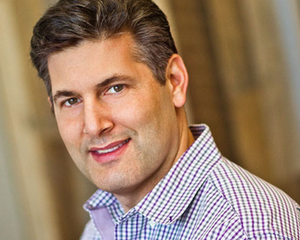 Adam Nash: Vanguard took the right
path. It can be done.
Call it what one will, the VPAS onboarding experience has much in common with that of most robos. Clients fill out a 12-question online form that deals with risk tolerance, time horizon and other profiling indicators. That information is sent to an advisor who speaks with the prospect via phone or video conferencing before a plan is developed. See: How to hold 1,000 hands: Robo CEOs lay out a stark choice for traditional advisors at MarketCounsel Summit.
"The advisor plays a key role in tweaking the portfolio based on the conversation they have with clients and also the online questions," Henderson says.
Vanguard has electronic statements for clients as well as online web access.
"I think that's an important part of the technology that there's a web experience with a personal profile so they can check balances relative to their goals and see any recommendations from advisors," she adds.
End-clients only
But unlike a number of robo software companies that have an RIA or other institutional focus like Betterment Institutional, Jemstep Advisor Pro, Upside, Vanare and Trizic Inc., Vanguard is not giving RIAs access to its program yet. See: An insider reveals turbo-contents of the In|Vest conference in New York, a summit of VCs, robo-founders and big banks.
"The focus is on services available to retail clients only," Henderson says. See: Schwab sings 'Blue' as it rolls out its robo — and phono — functions ahead of deadline, with minimums.
While Vanguard works with 1,000 human advisors with $1 trillion of assets who use its investing services, so far it is signaling its willingness to err on the side of more clients getting more financial advice despite the possibility of RIA channel conflicts arising. See: Thoughts on 'robo-advisors' served cold, compliments of Kitces and Waymire.
"It's important to note that we value advice," Henderson says. "We value what advice can do for our clients and it's based on preference. Some clients are comfortable with virtual relationships and other clients have broader needs and need to work with traditional advisor and that might make more sense for them."
Lisa Shidler is relaxing by a Midwestern lake this week and next. Any concerns about the article can be directed to Brooke or Dina.
---
Related Moves
---
January 12, 2022 – 3:13 AM
---
---
---
Mentioned in this article:
Kitces.com
Consulting Firm
Top Executive: Michael Kitces
---
---
---
Stephen Winks
Vanguard Personal Advisor Services (VPAS) at 30 bps is a wakeup call for the brokerage industry as it transcends base point advisory services at a lower cost. This is the price Wall Street pays for not creating large scale institutionalized support for advisory services (expert authenticated advice in the best interest of the investing public or professional standing of its brokers entailing fiduciary duty). Vanguard is just a step away from supporting expert individualized advice which recognizes fiduciary duty. The difference between VPAS at 30 bps and retail brokers at 120 bps is now the revenues required to support large scale institutionalized support for fiduciary standing of brokers, if brokers are to actually act in the consumer's best interest. Broker/dealers now face the very real characterization of being a high cost low value added alternative retail brokers. Given John Stumpt, CEO of Wells Fargo Bank (a Hathaway Berkshire Company), voiced his support of "robo technology" and the support of Jamie Dimon (CEO of JP Morgan Chase) and John Theil (President of Merrill Lynch) of fiduciary duty, it seems like the brokerage industry's denial of the same consumer protections for "retail investors" accorded to all other investors is not sustainable. Prudent process, advanced technology and a far more modern approach to portfolio construction that give advisors control over their value proposition, cost structure, margins and professional standing is coming and it will not be from small undercapitalized novices in advisory services.
Large scale institutionalized support for fiduciary duty in the consumer's best interest will prevail. It is a shame the brokerage industry is not the catalyst for innovation but in opposition finds itself vulnerable.
Consumers get it and advisors understand market share is at play.
SCW
Stephen Winks
Paladin Registry
A major brand name helps. So does offering integrated planning and investment advisory services for 30 bps. And, don't forget investors have easy online access to their data and a financial advisor of dubious quality. This is a formula for success that cannot be duplicated by many firms starting with an exceptional brand name and a second revenue stream when clients invest in Vanguard products. This should be an Internet marketing wake-up call for financial advisory firms. As more investors use the Internet to find advisors (Robo, Virtual, Traditional) they need to develop effective digital marketing strategies and productive of webs. They can learn a lot from the better Robos starting with Vanguard.