Tom Lydon: They'll do well with this partnership.
Brooke's Note: It's hard to imagine a bigger product story for RIAs than Dimensional Fund Advisors making its mutual funds available as exchange traded funds. Aside from the Vanguard Group, the Austin, Texas firm with the Gothic arch persona is the hottest name in passive investing. Its perennial position as a top grower among mutual fund groups reflects not only its right-place, right-time positioning in this era of passive investing but also the added layer of intelligence with which it gooses its returns with little added investment risk. Were it to "go ETF," DFA would suddenly confer its funds with the benefits of liquidity, (presumably) lower fees and taxes and suddenly transform its exclusive club to one that is wildly inclusive. DFA is, to be clear, not putting its mutual funds into ETFs. See: Dimensional Fund Advisors still has low RIA acceptance rate and stunning growth. But a good-sized smidgen of that what-if scenario is playing out with this John Hancock deal. That makes this contract notable enough and seems to reflect well on ETFs in general and the parties to the six ETFs under discussion in particular.
Dimensional Fund Advisors is now in the ETF business in a semi-passive sort of way.
The Austin, Texas-based passive investing mutual fund company favored by a few hundred hyper-zealous RIAs has its fingerprints all over six new exchange traded funds that will be produced by John Hancock Investments.
Although the subcontracted advice arrangement is mostly an extension of a 10-year partnership between the two business bedfellows, it has a head-turning quality because it shows a grudging, tacit approval by DFA of the ETF product category, according to Tom Lydon, publisher of ETF Trends.
"The John Hancock-DFA partnership says a lot about the continued advancement of ETF adoption," he writes in an email from Paris. "Wirehouse and independent advisors are looking for ways to stay loyal to managers they've utilized for clients in the past but packaged with the latest structure, tax treatment and pricing. The DFA discipline and brand endorse John Hancock's efforts and the ETF structure by bringing their systems in a packaged form." See: Cogent rates the top fund wholesalers to RIAs, and all advisors, and the 'sales' units at DFA, PIMCO, BlackRock and Franklin Templeton stand out.
Active element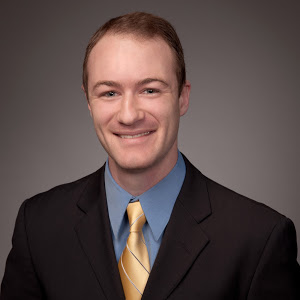 Alex Bryan: DFA doesn't tether itself
to an index.
In the case of these six DFA subadvised John Hancock-branded ETFs, DFA is building special indexes that incorporate three such dimensions: smaller capitalization companies, higher profitability and lower valuations. See: Dimensional's co-CEO tells clients at Monterey event that DFA is changing its Classic-Coke intellectual fund recipe.
The move by Dimensional Fund Advisors into ETFs is subtle and differentiated enough that it is little threat to so-called DFA RIAs, according to Roger Hewins, president of Hewins Financial Advisors LLC in San Mateo, Calif., which has more than $3.5 billion of mostly DFA-managed assets.
"DFA will subadvise six ETFs for them, to their specifications — large cap and small cap and four sector funds — none of the three-factor model stuff. No patient trading. No tax management. Nothing like the key value-added factors we look for in DFA funds."
Alex Bryan, analyst with Chicago-based Morningstar management research, puts it more bluntly:
"It's similar in spirit [as far as admixture of passive investing tilted by dimensions] but it's not as if you can access DFA funds in an ETF wrapper. DFA doesn't tether itself to an index."
These ETFs also vary from fund-inside-ETF scenarios seen at rivals inasmuch as the Hancock ETFs will not underprice DFA mutual funds. Hancock-DFA ETFs will charge fees ranging from 35 basis points to 50 basis points. Generally RIAs can buy DFA mutual funds for eight to 10 basis points less. See: Walt Bettinger strikes back to show that Charles Schwab won't be bested in the brewing ETF price war.
Citing a registration quiet period, neither John Hancock nor DFA would respond to queries made for this article other than to submit a statement that reads:
"John Hancock Investments has selected Dimensional to subadvise six new ETFs that are currently in registration with the SEC. These new strategies add to the subadvisory relationship Dimensional and John Hancock Investments have shared for nearly 10 years."
Good enough, according to Lydon.
"Great message for the advisor business. They'll do well with this partnership."
End-client oriented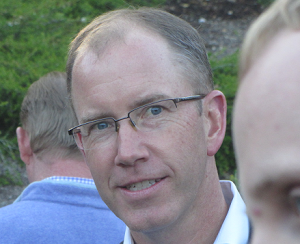 Alex Potts: They weren't doing this
for advisors.
The higher-than-DFA pricing is a revealing and determinative aspect of the deal for Alex Potts, CEO of Loring Ward, a San Jose, Calif. TAMP that manages $13 billion on behalf of advisors. About 93% of Loring Ward's investments are in DFA funds with the rest mostly in cash or a client's legacy securities. Potts sees John Hancock targeting retail investors.
"They [Hancock] weren't doing this for advisors," he says.
Still, Potts allows that he would not rule out use of these Hancock ETFs if the price should drop to the level of DFA mutual funds.
New tack
Potts says that the news, which he heard directly from DFA chief Eduardo Repetto in the immediate aftermath of Monday's press release, was pretty surprising because DFA has shown no interest in ETFs until now. In Potts' opinion, that's because DFA doesn't like the way ETFs make the manager a "slave to the index."
He adds that DFA likes having a rock-solid net asset value established every day versus ETFs that can trade with a spread between bid and ask prices. See: RIA custodians charge steep new ETF-related fees that can range into the tens of thousands of dollars for big trades and advisors are working to deal with them .
Hancock first tried to enter the ETF business in 2012 with a global infrastructure ETF. Active managers have been known to leave ETFs at the altar. See: An outflow-plagued American Funds holds its ETF fire until it can resolve the vehicle's front-running exposure, which defies a resolution.
On July 15, Laurence Fink, chairman and chief executive of BlackRock told analysts at his company second quarter earnings call just why active mutual fund companies are shying away from doing same in ETFs and leaning more toward a DFA-style smart-beta approach.
"There's way too much emphasis on this [active ETF] product," he said. "We have said that we believe the ETF industry is going to go from a $3 trillion to $6 trillion industry. Active ETFs will be a component of it, but it will be dwarfed by the industry's growth in traditional beta products. Where you may see ETFs grow is really more based on model or smart beta products, so where you're going to have tilts, but I still don't see active ETF playing a large role in the totality of the market."
The six new DFA-laced ETFs are: John Hancock Multifactor Large Cap ETF, John Hancock Multifactor Mid Cap ETF, John Hancock Multifactor Consumer Discretionary ETF, John Hancock Multifactor Financials ETF, John Hancock Multifactor Healthcare ETF and John Hancock Multifactor Technology ETF.
The board of trustees of John Hancock Exchange-Traded Fund Trust approved the DFA-subadvised ETF product offering in June 2015.
---
---
Mentioned in this article:
Team Hewins
RIA Seeking to Hire Advisors
Top Executive: Roger Hewins
---
---
---