Bringing a familiar ferocity, Brian Hamburger binges on Ivy League grads and wirehouse and securities-firm veterans in MarketCounsel restaffing
With $1-billion RIA firms abounding, the New Jersey lawyer breaks away legal talent from Wall Street to address a blizzard of change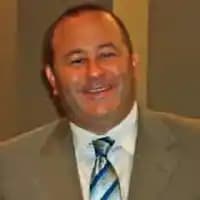 Brian Hamburger: You start with people you know and you really get to the point where you grow into people who are known.
---
Mentioned in this article:
---
---
---
Advisor
We hired MarketCounsel over a year ago and the frustration with turnover at their company has made us reconsider our decision many times. It seems all we work with are "lower tier" hires. Perhaps, we don't pay them enough to hear from the "top tier" ones.
Stephen Winks
Wall Street is full of "the best people from the best schools" and industry pedigrees are of little help in a radically changing industry, as what worked in the past assures what will not work in the future. What will work is passion and legitimate actionable advisory services talent which obviously is nowhere to be found on Wall Street, otherwise there would be no opportunity for innovation in the best interest of the investing public. Authenticity is missing. ADVISORS WANT SOMEONE THEY CAN TRUST. It doesn't come from Wall Street or rollups where the best interest of the investing public is a negotiation and at best a rationalization to protect broker/dealer interests.
Why hasn't public trust been embraced, why hasn't an expert authenticated prudent investment process emerged in the consumer's best interest, why hasn't simplifying advanced technology been advanced, why hasn't work flow management become central to the advisory services business so advisors gain control over their value proposition, cost structure, margins and professional standing. None of the Market Counsel hires are adept at any of those seminal questions essential for advisors to thrive. Thus we find an industry in want for leadership, excelling at doing all the wrong things. Steve Jobs found the same thing when he came back to Apple when it was on the verge of bankruptcy. As he said, nothing is more important than passion and well directed talent. We are in need of both.
SCW
Stephen Winks
Mitch Vigeveno
September 24, 2015 — 3:34 PM
Great educational credentials when hiring are often a big plus but in the end it usually boils down to two questions: 1) As an employer have you carefully and explicitly defined what you need your new employee to do – the key deliverables? And 2) Has your prospective employee done them successfully before? Some people are good at interviewing. Some people can actually do the job! Those are the ones you need to find.