Brian Hamburger: You start with people you know and you really get to the point where you grow into people who are known.
Brooke's Note: Unless you've lived deep in the Congo the past few years, it would be hard not to notice that MarketCounsel's little company event in Las Vegas has evolved into extravaganza, albeit with a touch of controversy. See: The MarketCounsel Summit gets the RIA business out of its shell. I view the annual summit as almost an artistic expression of Brian Hamburger's business and legal mind but also as something more. Here is perhaps the best-known lawyer in the RIA business and a family man with kids who decides, post-40, that he wants to take aspects of his business to much higher levels. Hamburger has done it with an energy usually associated with single, young crazies with smarts and a need to rebel. But the burden of painting one wall a brighter white is that you eventually need to do the same for the other walls. With this spate of binge hiring, Hamburger seems to be making a bid, wrenching at times, to invest in the one thing that matters most in an RIA consultancy — human intelligence that matches up with the needs of clients who are reinventing the financial advisory business.
At the MarketCounsel Summit of summer 2011, Brian Hamburger, sounding simultaneously optimistic and wistful, predicted that the intimate "mom and pop" profile of the RIA industry would — and should — go the way of the wirehouse culture in terms of scale.
The average RIA, he said, would come to resemble "Petco as opposed to Aunt Sally's pet shop." See: Brian Hamburger answers the questions about an SRO future that has RIA stomachs in turmoil.
Four years later, that time has come and Hamburger is retooling his firm accordingly.
'Impeccable credentials'
In a indicator of the RIA movement's increasingly sophisticated legal and compliance needs, MarketCounsel and the Hamburger Law Firm, both of Englewood, N.J., have made of swath of hires in the last few months of high-profile business attorneys with gilded MBAs and JDs.
"We really set ourselves to bring on these people with impeccable credentials," says Hamburger, who himself has degrees from The Wharton School, the University of Miami School of Law and a BS in finance and economics from Quinnipiac University in Hamden, Conn.
"You start with people you know and you really get to the point where you grow into people who are known."
Hiring known entities is a way of addressing the blizzard of changes coming in the RIA business, not only due to its increasing size and complexity but because of the compliance challenges that are an outgrowth of it.

Shirl Penney: When you have entrepreneurs
serving other entrepreneurs good things happen.

"The complexities of issues are growing and compounding at a very fast rate," Hamburger writes in an email. "The challenge we had upon us was how do we keep up with the growth and the anticipated growth ahead. At the end of this, make no mistake we set out to build the world's largest consulting firm and to give independent advisors the very best talent that the securities industry has available. We want to make no compromises in our hiring and to hire from the very best schools with the very best qualifications." See: MarketCounsel launches legal hyperspace button for breakaways who get fired by Merrill Lynch (and friends) before the 'go' date.
The hires are indicative of a virtuous cycle propelling the RIA business into a grander realm, according to Shirl Penney, CEO of New York-based Dynasty Financial Partners.
"The MarketCounsel hires are an example of a major entrepreneur movement underway here [in the RIA business]," he says. "Not just with advisors going independent, but with new businesses being formed to support the growing RIA advisor base. People want to be part of a winning environment. Success breeds more success. It's exciting to be an entrepreneur in a fast growing industry so as an industry group we are seeing fantastic resumes of people who want to jump onboard the independent movement. When you have entrepreneurs serving other entrepreneurs good things happen!"
This month, MarketCounsel added Andrew Wels as its chief compliance counsel. A graduate of The Wharton School and Boston University of School of Law, Wels has served as head of compliance affairs for financial firms such as Bloomberg Inc., Cantor Fitzgerald, TD Ameritrade and J.P. Morgan Chase.
Also in July, Hamburger hired Richard Chen as regulatory counsel. Chen formerly served at Arnold & Porter LLP, Schulte Roth & Zabel LLP and K&L Gates LLP. Chen received his undergraduate degree from Harvard University and his JD from Harvard Law School.
Rounding out a trio of July hires, Hamburger brought on Mark Simmelkjaer, who will serve as business counsel. He started his career at Akin Gump Strauss Hauer & Feld and went on to become an investment banker. Most recently, Simmelkjaer was director of legal and business affairs for DAVA Pharmaceuticals Inc. He received his bachelor's from Georgetown University where he played division baseball and earned his law degree from the Duke University School of Law and his MBA from NYU's Stern School of Business. See: How heavy the lifting was to get a $1-billion wirehouse team to independence in 2014 after a de facto false start in 2007.
Comings and goings
The personnel additions come in the wake of departures of some MarketCounsel employees. Some left of their own volition and others were fired.
"Over the last few months, we bid farewell to a few associates who determined that their career aspirations did not align with the opportunities we have here at MarketCounsel," Hamburger writes in an e-mail.
Hamburger declined to say which employees had departed the firm.
"We had a few associates leave to pursue in-house roles with other advisers …. We terminated others that did not bring the commitment to quality, communications and accountability that built this firm's stellar reputation. These were not easy decisions to make. But as a professional services firm, if we're going to continually improve, we'll need to ensure that we're always fielding the very best team."
Hamburger says that the full complement of employees has grown by 25%, although he declined to state how many workers MarketCounsel has. A group photograph on the MarketCounsel website shows 21 employees, including Hamburger. See: MarketCounsel kicks off with Brian Hamburger grilling his execs on stage.
The new additions also include Andrew Greenstein, who was hired in June to serve as the firm's chief business counsel. Greenstein most recently served as deputy general counsel and managing director at KCG Holdings Inc. He will oversee projects such as equity structuring, company governance and internal financing. Greenstein will also lead the MarketCounsel team that deals with financing, succession planning and mergers and acquisitions for RIA clients.
Another hire in June — though not a lawyer — was Andrew Brick. Now the firm's project manager, he is tasked with orchestrating big projects and services. Brick was formerly internal account executive for SEI Advisor Network, where he was responsible for business development, marketing and business planning, and relationship management with RIAs.
In the majors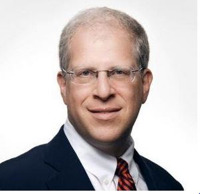 Wharton grad and TD Ameritrade and
J.P. Morgan alum Andrew Wels is
now chief compliance officer.
The RIA arena has grown large enough that MarketCounsel can accommodate lawyers who hail from Harvard, Boston University of Law and Duke University with experience at securities firms. With these experts on staff, Hamburger is hoping that the 15-year-old firm will be viewed as a powerhouse for $1 billion teams moving from wirehouses to RIAs. See: The MarketCounsel Summit gets the RIA business out of its shell.
Hamburger observes that with bigger breakaway teams come more complex compliance questions.
"The questions we get with regards to regulatory compliance are growing in sophistication too. So often, clients were looking for cheap and fast answers and it really dawned on us in the fourth quarter that what we need to deliver is for more sophisticated advisors." See: How Schwab's firing of a small RIA as a client became a three-year legal ordeal.
Looking to December and beyond
In May, Hamburger hired Loren Morris and Bob Powell. Morris is the firm's new director of strategic development and has held positions at Schwab Advisor Services, Dynasty and Saratoga Capital. Morris earned his MBA from Dartmouth College, Tuck School of Business and a BA in political science from Yale University. Powell is the firm's director of special projects and will work with current and prospective advisors.
Powell hails from Fidelity Institutional Wealth Services, where he worked for 19 years and most recently served as senior director of strategy planning.
In addition, MarketCounsel also added two additional team members, Marlene Den Bleyker as director of communications and Joseph Allgor who serves as securities litigation counsel.
Hamburger's firm gained notice for its jam-packed national conference last December that drew speakers like Mavericks' owner Mark Cuban and self-help author and coach Tony Robbins. See: Tony Robbins walks past the close a bit but nonetheless delivers at MarketCounsel.
Hamburger says the new staffers arrive in time to start planning for MarketCounsel's 2015 Summit, which will be held in December in Miami Beach's Fontainbleau Hotel. He declined to name any potential or already-booked speakers. See: In a major 'get' MarketCounsel books Dodd and Frank to play Vegas.
With brainpower growing at a rate that matches asset growth, the RIA business is really getting somewhere, Penney says.
"Continued growth in top-tier intellectual capital in the RIA space is impressive. If you take the quality of advisors entering the RIA space, alongside of the investments the custodians are making, and add to it the growing ecosystem of resource firms supporting RIAs it is a recipe for pretty exciting continued growth."
---
Mentioned in this article:
Hamburger Law Firm
Specialized Breakaway Service, Mergers and Acquisition Firm, Legal Services for RIAs
Top Executive: Brian Hamburger
---
---
---
Stephen Winks
Wall Street is full of "the best people from the best schools" and industry pedigrees are of little help in a radically changing industry, as what worked in the past assures what will not work in the future. What will work is passion and legitimate actionable advisory services talent which obviously is nowhere to be found on Wall Street, otherwise there would be no opportunity for innovation in the best interest of the investing public. Authenticity is missing. ADVISORS WANT SOMEONE THEY CAN TRUST. It doesn't come from Wall Street or rollups where the best interest of the investing public is a negotiation and at best a rationalization to protect broker/dealer interests.
Why hasn't public trust been embraced, why hasn't an expert authenticated prudent investment process emerged in the consumer's best interest, why hasn't simplifying advanced technology been advanced, why hasn't work flow management become central to the advisory services business so advisors gain control over their value proposition, cost structure, margins and professional standing. None of the Market Counsel hires are adept at any of those seminal questions essential for advisors to thrive. Thus we find an industry in want for leadership, excelling at doing all the wrong things. Steve Jobs found the same thing when he came back to Apple when it was on the verge of bankruptcy. As he said, nothing is more important than passion and well directed talent. We are in need of both.
SCW
Stephen Winks
Mitch Vigeveno
September 24, 2015 — 3:34 PM
Great educational credentials when hiring are often a big plus but in the end it usually boils down to two questions: 1) As an employer have you carefully and explicitly defined what you need your new employee to do – the key deliverables? And 2) Has your prospective employee done them successfully before? Some people are good at interviewing. Some people can actually do the job! Those are the ones you need to find.
Advisor
We hired MarketCounsel over a year ago and the frustration with turnover at their company has made us reconsider our decision many times. It seems all we work with are "lower tier" hires. Perhaps, we don't pay them enough to hear from the "top tier" ones.