News, Vision & Voice for the Advisory Community
ALTS, DarcMatter, Crystal Capital Partners, Aequitas Capital, CAIS, iCapital, HedgeCoVest are out to create a market -- not quite as dirt cheaply as classic robo-advisors
July 13, 2015 — 5:34 PM UTC by Lisa Shidler
Brooke's Note: The advent of the robo platform has been the story of souping up and improving on the process of passive investing. If smart beta is the combination of passive and active investing, robo investing might be called uber-beta. It is beta on steroids playing out on cool websites with some tax-loss harvesting and rebalancing elements tossed in. But what retail investors mostly don't have access to is uber-alpha of the variety and scope that institutional investors (supposedly) possess. Actively managed mutual funds have alpha and alpha can come from leveraged ETFs, too. But most smaller investors presume that shares in private companies like Uber, Pinterest or hedge funds with managers' names you have heard of are out of the reach, if not because of investors' barren wallets then because of the machinery necessary to buy them. Well, now some of the same kinds of venture capitalists and entrepreneurs are rushing to fill that void. It's an area that demands skepticism from the observer, to be sure. Anything with fees and commissions of the kind alts always seem to carry tend to be accompanied by an army of charlatans. But being a charlatan — Wall Street aside — isn't a sustainable business model. With venture capitalists — known to insist on a longer view — getting into this alts platform game, maybe we are about to open a new chapter on the alternatives category — one slower moving than the robo movement but which could prove worth the wait.
With a slew of venture capital-backed firms flooding the alternatives sector, a new alternatives platform battle is emerging to win over RIAs.
Thus far, there is no clear leader and these platforms all face a wary and skeptical audience of RIAs who need convincing that alternatives are the best strategy for their clients. Some of these platforms charge steep fees and others pay incentive fees to fund managers. But some are trying to entice RIAs with their low-cost offers. See: How the alternative investments category got bastardized and why that's a shame.
Among the list of new firms are Morningstar's effort, ALTS; New York-based DarcMatter; Crystal Capital Partners LLC of Bay Harbour Island, Fla.; of Lake Oswego, Ore.-based Aequitas Capital; New York-based CAIS (Capital Integration Systems LLC); iCapital Network of New York; HedgeCoVest LLC of West Palm Beach, Fla.; and many others.
A measure of their growing success comes from the Chartered Alternative Investment Analyst Assoc., which says more than 2,000 professionals have sought out its Fundamentals of Alternative Investments program. Deutsche Asset & Wealth Management was the first asset manager to require that its wholesalers complete the program. See: How CONCERT is leveraging a full-service alternatives platform to boost its carriage trade clientele.
Skeptics of this bid by entrepreneurs to peddle these investments say that small investors could end up hurt as they were in the pre-crash era of massive fees, giant commissions, low liquidity and even less transparency. See: The hedge fund legal elite meet in NYC to wrestle with a terrifying new threat — RIA-like accountability.
Worse yet, they say that the alternative investments dangled in reach of retail investors are like rug remnants of fine Persian carpets long since snapped up by institutional investors. See: Chasing bad performance: Why investors can't get enough of those increasingly lame hedge funds.
Improved investor relations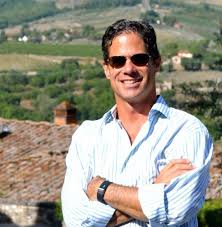 Lawrence Calcano: Our view is people
will have due diligence needs as
well as technology and distribution. We
want to provide all of that
to RIAs.
But Sang Lee, a former BNP Paribas investment banker, who launched DarcMatter in October 2014, says there's far more for investors than mere scraps.
"Technology for alts has never existed before. It was never needed. Even the major PE firms like Carlyle Group and KKR are trying to target retail investors without taking on larger costs. That is what is effectively changing." See: Feeling its oats in post-Genworth life, Altegris does a deal with KKR anchored by a big Merrill Lynch brokerage commitment.
Keeping costs down, he says, is more a matter of taking a crack at administrative costs using the latest technology than pumping new products down a new set of pipes.
"It's really the investor relations component for many [sellers of the private securities.] That's the pain point. Often it's all email. With technology that's all going to be replaced."
DarcMatter does not have a broker-dealer nor does it charge commissions. Rather, it charges sellers of alternative investments subscription fees for listing and managing sales. It has just 14 offerings currently but has 120 in the vetting process.
"We're not just disrupting that market. We're increasing the size of that market," says Lee.
Custodians onboard
In addition to venture capitalists, RIA custodians have also begun to identify a new market. Two years ago, Boston-based Fidelity Investments launched an effort to partner with CAIS, Morningstar Inc. and, more controversially at the time, Goldman Sachs Asset Management, which was initially viewed warily by RIAs for its sales and pricing. See: Fidelity, Goldman Sachs and Morningstar call 16 top reporters to New York to define the RIA alts problem — and to explain how their Dream Team solves it.
But Fidelity executives maintain that its RIAs weren't put off by Goldman Sachs and have embraced Fidelity's program, citing data that it has grown to the point where more than 1,000 RIAs and 200 banks and broker-dealers are using it, says Gary Gallagher, senior vice president of investment products at Fidelity Institutional Wealth Services Fidelity works with about 3,300 advisors. See: Fidelity teams with Goldman Sachs as part of big push into alternative investments on behalf of RIAs.
"Our mission was and continues to be an important priority and we're committed and believe we're the first custody clearing firm to offer comprehensive alternative investments," he says. "It has played out to be one of the most important areas that both the advisor and broker-dealer business has been embracing. We've seen over the last year a well over 20% growth year over year in the alternative asset base."
But Gallagher acknowledges that it's not been an easy sell because not all advisors are comfortable with alternatives.
"Some don't understand alternatives but there is a growing awareness and as advisors start thinking about how to incorporate these alternatives into their business and portfolios, there's still more learning to do." There is no fee to access the platform.
The platform features non-traded closed-end '40 and '33 Act registered alternative investment funds (REITs, multi-strategy, funds of funds, managed futures, business development corporations, credit opportunities) from well-known providers. Schwab now has 30 funds on the platform, 13 of which have been added since 2013. See: Schwab makes play for ETF-distribution domination but not without risks.
Finesse needed
But Robert Isbitts, chief investment strategist at Sungarden Investment Research in Guilford, Conn., says these firms are fighting for market space and no one can win. The goal for investors is simple, he says. They want to reduce the major losses, grow value and hopefully generate cash flow. That means most investors need an efficiently managed, cost-effective and transparent strategy.
"I think the reason they can't get traction is because they are trying to hammer a nail with a sledgehammer," he writes in an e-mail. "What we see instead is a 'me-too' approach in which the client's goals are drowned out by a zillion product pushers, each touting the marginal differences between their approach to the problem and the other guy's. This leaves the client and their advisor in a risky position. They can try to buy something and hope it solves the problem, but do they really know what potential issues lurk within it? If history is any guide, they will find out right after the start of a big market decline. At that point, it may be too late to control the damage."
All of the firms in this arena need to get back to the basics, Isbitts says. "Emphasize liquidity, transparency, cost containment, and above all, a straightforward approach to solving the client's true issue. A hammer can knock that nail into the wall just fine." See: Buy alternative investments and get over Madoff, especially as interest rates threaten to rise: columnist.
Road smoothing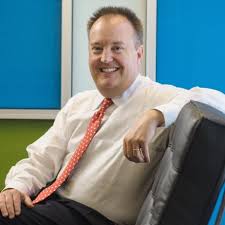 Jim Dowd: The problem with many
hedge fund strategies is the same
problem with active management in general.
The purported alpha is often
ephemeral, not enduring.
In addition to custodians and RIAs, many new venture-backed firms are popping up, arguing that they can do more for advisors with their sleek designs.
iCapital Network was founded in 2013 and its platform launched last year. It has so far reached $100 million in profits, according to Lawrence Calcano, managing partner. The company has raised $25 million in capital in the last two years.
iCapital is an alternatives platform that conducts due diligence on investments and their technology distribution. It's purpose, according to its website, is to "make high quality, private funds accessible to all qualified investors while enabling managers to tap into a vast new pool of capital." The firm allows investors to invest as little as $100,000. It charges a management fee and Calcano declines to list specific costs but says that costs are below 1%.
Calcano says there are currently about 500 entities using his firm's platform including about 300 RIAs and 100 family offices. In the past two years, the company has raised $25 million in capital.
He is convinced that despite the crowded field, his firm can succeed.
"We have a different approach than others out there who are just hiring sales people. Our view is people will have due diligence needs as well as technology and distribution. We want to provide all of that to RIAs." See: The alternative investments sales cycle for RIAs got longer but marketing patience got shorter.
iCapital features 2,200 private equity funds on the platform and Calcano says his firm pays no fees to these funds. RIAs can purchase these funds directly through iCapital.
Enduring Alpha?
But a problem with some of these alternatives — especially those dealing with hedge funds, is many of them are pricey. Intermediaries are adding sales loads and access fees on top of the hedge fund managers' own management and incentive fees, says James Dowd, managing director at North Capital Private Securities Corp.
"The problem with many hedge fund strategies is the same problem with active management in general," he says. "The purported alpha is often ephemeral, not enduring, and fees take a huge bite out of returns. But other hedge fund managers have clearly demonstrable skill or offer unique investment strategies that are not at all conducive to separate accounts, due to liquidity, credit, leverage, and other considerations. As a result, there will be a role for private funds for the foreseeable future." Dowd's firm markets private funds through its affiliated funding platform, PPEX.com, charging funds rather than investors for successful transactions.
Another venture in the alts area is San Francisco-based SharesPost Inc., which launched in 2009 to create a market for the hottest late-stage, venture capital-backed funds firms (not funds) that have yet to participate in an IPO. The idea is to match up investors that are hungry for shares in private companies like Pinterest or Uber with employees of those firms with liquidity needs.
The company, founded by Greg Brogger, has more than 100 late-stage companies whose employees and investors sell shares through SharesPost. The firm has traded $2 billion worth of shares since its founding. It sold shares in Tesla Motors while it was still private. See: How the Facebook IPO is creating the mother of all RIAs, Iconiq, and what an in-your-face it is for Wall Street.
SharesPost and Brogger consented to an SEC order in 2012 finding that the company and Brogger, an attorney, violated Section 15(a) of the Exchange Act of 1934 — essentially doing the work of a securities firm without consenting to basic rules. They agreed to pay penalties of $80,000 and $20,000, respectively. Subsequent to the SEC's investigation, SharesPost acquired a broker-dealer and its membership agreement was approved by the Financial Industry Regulatory Authority.
"The newly emerging secondary marketplace for pre-IPO stock presents risk for even savvy investors," explains Marc Fagel, director of the SEC's San Francisco Regional Office, in a release. "Broker-dealer registration helps ensure those who effect securities transactions can be relied upon to understand and faithfully execute their obligations to customers and the markets. SharesPost skirted these important provisions."
For investors with as little as $2,500, SharesPost has a fund sold mostly through RIAs. It has a return since inception in March 2014 through Jan. 20 of 26.1%, according to a release.
Hedge fund exposure through SMAs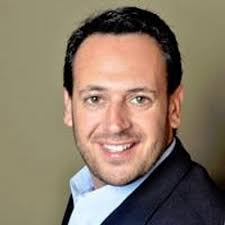 Evan Rapoport: Hedge funds are looking
to find new sources of investor
capital and, by working with HedgeCoVest,
are able to plug into instant
distribution to the RIA channels in
addition to the mass affluent and
institutional investors looking for SMAs.
One company that is trying its hand in the hedge fund sector is HedgeCoVest LLC, a subsidiary of HedgeCo Networks, which was founded in 2002 as a source for alternatives. HedgeCoVest has raised $2 million in venture capital funding since the fall of 2013. Altogether, the larger firm has raised a total of $5 million. HedgeCoVest charges a flat fee and doesn't offer incentives to hedge fund companies.
HedgeCoVest sets up separately managed brokerage accounts that can be liquidated at any time and are transparent, explains CEO Evan Rapoport. The company has signed up about a dozen advisors and has $10 million in assets on the platform. See: Why many RIAs should start a mutual fund, considering the limitations of SMAs.
HedgeCoVest doesn't offer incentives to hedge funds to join its platform but instead charges investors a flat 2.5% fee — 1.5% of which goes to the hedge fund manager.
Rapoport's firm is currently working with 67 hedge funds.
"Right now, hedge funds are looking to find new sources of investor capital and, by working with HedgeCoVest, are able to plug into instant distribution to the RIA channels in addition to the mass affluent and institutional investors looking for SMAs. There are no upfront costs for the manager, unlike a liquid alternative mutual fund, which can certainly be an expensive endeavor," he says. See: A cottage industry of hedge funds-to-RIAs is springing up but so far the mutual fund industry looks like the big winner.
Rapoport points out that while there is $3 trillion in the hedge fund market there is more than 10 times that amount managed by wealth advisors with little-to-no exposure to hedge funds.
"The opportunity is substantial and currently we believe we provide the best solution for advisors that need access to alternatives for their clients through separately managed accounts." See: Why RIAs should hedge their fee income to stay aligned with client interests.
Security, transparency and liquidity
But Dowd is still a skeptic.
"One of my mentors used to say the problem with a diversified portfolio of hedge funds is that you end up flat the risk and short the fees. If HedgeCoVest's platform can help us better evaluate the specific risk in our clients' portfolios, it will be a useful tool for investors. Certain managers will not participate in a platform that deprives them of incentive fees. Time will tell whether HedgeCoVest can attract top talent to their platform. Some may embrace it, but I expect many will not."
In response, Rapoport points to the firm's long history in the hedge fund sector as proof that his staff understands this market. HedgeCoNet is the company's hedge fund database that has been up and running for 13 years and monitors 8,000 hedge funds.
Rapoport is convinced his company will be a success in the long-term because it takes away the transparency, cost and liquidation headaches usually associated with hedge funds. RIAs can liquidate the assets with the flip of a switch, he explains.
"How can an advisor do their job if they don't have transparency? They want security, transparency and liquidity and you get all of that with HedgeCoVest." He adds that many other competitors charge additional fees.
So far, only RIAs using Interactive Brokers LLC, broker-dealer, can use this platform. But he is hoping to strike a deal with Jersey City, N.J.-based Pershing Advisor Solutions LLC to get on its platform. A spokesman for Pershing declined to comment for this story.
---
Mentioned in this article:
---
---
Share your thoughts and opinions with the author or other readers.
---