At Morningstar, PIMCO CIO and CEO preach collective manager brainpower but individual manager accountability as post-Bill Gross formula
Doug Hodge and Dan Ivascyn walked a tight rope that left usual skeptics still skeptical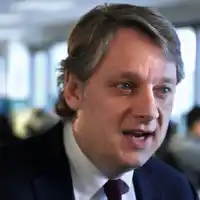 Dan Ivascyn: Ultimately, if you don't perform, you don't have a home at our firm.
---
Related Moves
August 10, 2021 at 11:46 PM
---
February 28, 2020 at 11:09 PM
---
---
---
Mentioned in this article:
---
---
---
didistutter
"Yet almost as if Ivascyn, seated alongside Doug Hodge, PIMCO's chief executive and managing director, sensed the collective skepticism beaming from the audience, he created a believable scenario for how lively, creative investing can come from uncharismatic committee members…."
Uncharismatic? Are you still lost in your own ignorance? Doug is an amazing man and Dan is the next (yes, we made him better) Sr. G. Watch and learn.