At INSITE in Orlando, Pershing outs its robo-religious conversion complete with open API store, Silicon Valley and India skunkworks, Marstone robo deal and unabashed digi-speak
Mark Tibergien says Pershing has gotten BNY to chum the RIA waters with loans and anticipates a 'flood' of billion-dollar wirehouse breakaways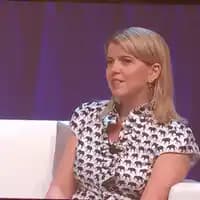 Margaret Hartigan: We are not here to disrupt advisors at all and is why we launched into the institutional space first.
---
---
Mentioned in this article:
---
---
---
Stephen Winks
None of the commentary out of Orlando focused on expert authenticated prudent investment process and advanced technology which generates continuous, comprehensive counsel and give the advisor control over their value proposition, cost structure, margins and professional standing at a lower cost than todays expensive packaged products which by definition can never be individualized by client.
There is no leadership, largely inhibited by the industry's product distribution culture.
The individual consumer must be the focus, not product.
SCW
Stephen Winks
Mark Tibergien
Steve, what you wrote was the whole point of reframing the discussion as a digital enablement solution not a robo advice offering.
Pershing doesn't serve individual clients directly unlike those retail firms Tim refers to here. We only work with financial intermediaries such as fiduciary advisors. We see the market as divided between digital brokers, digital advisors and digital enablers and find ourselves in that third category thus the reason we don't call it "Robo." In our opinion, the success of any digital offering has to incorporate the wisdom of professional trained advisors and not just focus on investment allocations though we acknowledge there is a market for that. What we have built is an end to end experience for our advisory clients to leverage so that they can effectively compete with the more technology enhanced offerings in the marketplace. What other firms have created are direct competitors to advisors.
justin m
so how do we start using the api? there's not a link to the api store it seems...