Michael Kitces: CNBC is now literally contradicting the statements of the firms themselves as written in their ADV documents.
Michael Kitces is calling CNBC out on the carpet for allegedly misleading the investing public by calling advisors "fee-only" when they may indirectly receive compensation from commissions.
In a hard-hitting article published yesterday on his blog, Nerd's Eye View, the industry guru questioned the integrity of the New York-based news giant's list of top 100 rated fee-only wealth management firms.
Kitces's allegations are based on his vetting of the SEC documents of the first 10 entries on the list.
"A deeper look at the Form ADV Part 2 disclosures of just the top 10 firms on CNBC's 'fee-only' list reveals that nine out of 10 of them share in insurance commissions, own an insurance agency, or are under common ownership alongside an insurance affiliate to which advisory clients are referred. In other words, nine out of 10 of CNBC's "Top Fee-Only" firms are not actually fee-only," Kitces writes in his blog.
Kitces continues, "My apologies in advance for any of the firms mentioned in this article who never intended to hold out as fee-only in the first place, didn't want to be, and have simply been swept into a story by CNBC that mischaracterized their compensation. Hopefully in the future such advisor lists will have a better vetting process, to ensure that advisors aren't put in the awkward position that CNBC has created here."
New-media scrutiny
CNBC stands by its list.
"All of the firms on the CNBC Top 100 Fee-Only Wealth Management list are fee-only and none of them have a broker representative employed by the firm as published in the methodology and described in our story," writes Amy Zelvin, vice president of CNBC digital public relations, in an e-mail. "Part of our criteria is that these firms work with third-party professionals — attorneys or CPAs — and are able to offer to their clients — who want it — a full-service experience. These third parties are not employed by or owned by the actual advisory firm and may have different fee structures."
The clash between Kitces, an RIA industry blogger in Columbia, Md., and the largely consumer-facing CNBC spotlights a long-simmering question that divides the "purer" NAPFA organization of RIAs and the Financial Planning Association regarding who can or cannot call themselves fee-only. Kitces is a principal of an established RIA and in a startup advisory firm himself, XY Planning Network..
Kitces had this reaction to CNBC's response. "It stuns me that CNBC would deny this, when the firms themselves explicitly acknowledge these ownership arrangements and the conflicts of interest in Form ADV, Kitces writes. "In other words, CNBC is now literally contradicting the statements of the firms themselves as written in their ADV documents, and as I quoted word-for-word in my article."
Enough due diligence?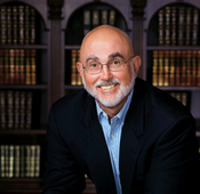 Jack Waymire: It is misleading to
use words like top or best
unless they back it up with
audited, GIPS compliant track records.
The digital donnybrook demonstrates how emboldened new-media journalists like Kitces, who possess specialized knowledge, have become in taking on legacy media outlets with a more generalized knowledge of the industry. CNBC made an effort to close that gap with advisors by hiring former InvestmentNews editor-in-chief Jim Pavia in July 2013. See: Jim Pavia departs InvestmentNews and gets picked up by CNBC as part of its high-dollar hiring spree aimed at attracting advisors to its consumer-based website. Pavia declined to respond to requests for interview.
More recently, the Wall Street Journal reported that CNBC dumped Nielsen Ratings in favor of Cogent Reports, a unit of Market Strategies International, to better gauge its audience. "Cogent ratings will be used starting in the fourth quarter of 2015. The Cambridge, Mass.-based company will survey over 1,000 investors and financial advisers on their media habits during the day and use that data to provide ratings for CNBC," the Journal wrote on January 6.
There is some dissonance related to the CNBC's top-100 list. On its website, CNBC writes that its editorial team "presents our second annual list of the top 100 wealth management firms (fee only)." But in its methodology section, CNBC says its digital editorial team worked alongside Meridian-IQ to create methodology for the top 100 list.
Meridian-IQ and, separately, its president and chief executive, Nicholas Stuller, declined multiple requests for comment for this article.
Kitces is unmoved by CNBC's explanation for its use of the word "only" when in fact there is widespread disagreement on how to label advisors — or even whether they should be labeled in this manner at all.
"Granted, there are also a lot of issues out there right now of firms holding out as fee-only when they're not," he says in an interview. "But in this case, CNBC took pains to point out that their list was not based on advisor submissions, but their own third-party selection process. Which makes it all the more concerning that CNBC didn't vet the form ADVs of the RIAs first, to see all the related insurance entities. And it's not that hard to do. The information is all public. I looked up the firms, searched for their insurance details, and wrote that entire article in under two hours and spotted the issues." See: The SEC needs to clean up its semantics before accusing RIAs of inflating AUM.
Misleading list
Jack Waymire of the Paladin Registry, thinks Kitces' criticism is right on point.
"I have a lot of concerns when media publishes 'top' 100 lists of advisors. To me 'top' means they are the best at what they do. A clean compliance record or working with third-party professionals does not make you the best. Eighty percent of the advisors in our registry work with third parties.
Tweet challenge
As part of its methodology, CNBC uses criteria such as assets under management, professional designations such as CFP or CFA, the average account size, growth of assets, years in business, whether the staff works with third-party professionals such as attorneys or CPAs, as well as the number of advisory clients and whether the firm provides advice on insurance solutions. These are criteria that Barron's also lists as screens for its top-100 lists. See: Getting inside Barron's Top-100-Advisor lists with some help from Sterling Shea.
"Firms with greater AUM totals were given a higher ranking in the case of numerical ties of the above formula," CNBC wrote on its page. "The Meridian/AdviceIQ team then applied the formula to the Meridian-IQ database of all RIAs to create the list. The final step to create the Top 100 Fee-Only Wealth Management Firms list for CNBC.com was to apply the AdviceIQ Regulatory Compliance Review process to the master list and eliminate any firm that failed the RCR process."
CNBC noted that its due diligence also included inspecting regulators such as SEC, FINRA, state regulators and state insurance commissions. To pass muster on the CNBC list, an advisory firm can't have any complaints, actions or disclosures from any of the regulators.
Last year, Kitces also critiqued CNBC's list, albeit via tweets. See: After famous Twitter feud, Jon Stein and Michael Kitces make up and join forces.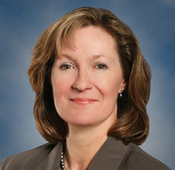 Marie Swift: This is the second
year in a row where we
have been unable to tell why
some firms made it and others
— who are clearly in the
same league — did not.
On May 15, 2014, he tweeted: "Creative Planning has insurance affiliate, earns commissions. Disclosed on ADV. What say you @jimpavia?"
Head-scratcher
Marie Swift, president and chief executive of Impact Communications, Inc., also has concerns about CNBC's list. "We scratched our heads as we read through the list and the criteria for inclusion. One of my people said, 'I just do not understand why some of our fee-only RIA clients did not make this list.' This is the second year in a row where we have been unable to tell why some firms made it and others — who are clearly in the same league — did not."
After looking over the CNBC's criteria, Swift's impression was that some RIAs didn't make it because they weren't growing fast enough or may even have gotten points subtracted because they in fact don't offer insurance products. See: Why a $750 million LPL hybrid is selling its annuities expertise by eyeballing client contracts for RIAs.
"One of my teammates suggested we ought to encourage our RIA clients to specifically add wording such as 'we provide advice on insurance solutions' to their marketing materials…' As a PR professional I've been working with independent advisors and studying these lists for over 20 years. Some criteria are easier to understand than others. We have come to realize that the lists are not always complete and not always objective, so we just do what we can to help the good guys win the credibility game."
Inside Creative Planning
Swift is in a conflicted position when it comes to the list because her family is a client of Creative Planning Inc. in Leawood, Kan., which is ranked No. 1.
"We have always appreciated the holistic advice and transparent conversations we enjoy as one of Creative's many clients. During the initial financial planning process, our advisor looked at all our insurance policies and made suggestions to improve our financial standing and reduce appropriate risks. If we had a good policy in place, he recommended we keep it. If the policy we had could be improved, he recommended we shop around for x, y and z features, with a high-quality carrier such as so-and-so company," Swift explains.
It was clear to Swift that the person on her insurance planning team at Creative Planning would be earning a commission and she was fine with that.
"We knew that the insurance salesperson, who really served us well as a consultative professional, would earn a commission; but the policy did not cost us more than it would have elsewhere and we were happy to get what we needed in a fully transparent and cost-efficient/time-efficient way," Swift writes in an e-mail. See: What swayed me to the hybrid cause after an early indoctrination as a 'pure RIA' disciple.
Clarity is key
Kitces addresses Swift's point in his blog entry:
"It's worth noting that these wealth management firms containing related insurance entities are not doing anything 'evil' or Machiavellian. From a practical perspective, having a separate entity to be licensed for insurance purposes is actually a necessary requirement under many state insurance laws, and the reality is that in many cases — e.g., term insurance — clients will pay the exact same thing for the insurance no matter where they buy it. In other words, an insurance commission might get generated, but the client isn't even paying more for it, because in many categories of insurance there is no such thing as a [viable] 'no-load' insurance." See: Top RIA lobbyist says insurance foes have been 'more effective' in fiduciary battle but urges patience.
Kitces is less inclined to let CNBC off the hook for creating a list that aims to get past the small print on behalf of investors and ends up generating more confusion.
"This debacle certainly — and somewhat ironically — makes CNBC's point better than it stated itself," he writes at the conclusion of his blog piece. "As CNBC wrote, 'before you hire any financial professional—whether it's a stockbroker, a financial planner or an investment advisor—you should always find out, and make sure you understand, how that person gets paid, and that means fees vs. commission.' Perhaps the same approach needs to be better applied when generating top-advisor lists, too."
---
Related Moves
January 12, 2022 – 3:13 AM
---
---
---
Mentioned in this article:
Kitces.com
Consulting Firm
Top Executive: Michael Kitces
---
---
---
David Demming
January 13, 2016 — 11:57 PM
Even though 98-99% of our revenue is asset fees and retainers, we accept insurance and mortgage and title fees Rather than argue the nuances, we do do not claim fee only yes we believe at that proportion we are both the spirit and the reality of fee-based. Both divisions insurance and fiancing lose money for us but that is only after the costs of providing hose services would be expensed against that diminimous revenue. We had a humorous part of our recent SEC audit when they asked for the volume of loans for the year seceded 10 million dollars yet gross revenue was $5,000. They key is we are are attempting to serve th best interest's of our clients and protect them from predators.
Marty Morua
They're embarrassed. That's it. It boils down to just that (and maybe too proud to admit their error). Maybe they just don't completely understand the fee vs commission differences. If they'd simply fess' up, say sorry for our error and thank you Mr. Kitces for educating us, CNBC might come out in a better/humbler light.
Marty Morua
Stephen Winks
Kitces makes a great point lost on the brokerage world, if fiduciary duty and fee only compensation is to be achieved, a new generation of totally transparent insurance products is in order which explains coverage and delineates associated cost for comparative purposes. A very small number of insurance brokers at the M-Group write more than ten percent of total US insurance premium utilizing this methodology working extensively through the big four accounting firms. Kitces is saying that this is in the consumer's best interest and should be the rule rather than the exception.
SCW.
Mister RIA
Here's #1's founder and CEO Peter Mallouk accepting the award and not even mentioning that he sells insurance and owns the law firm it refers it's own clients too. (He did the same thing last year.) This is in no way fee only. Come on, he sells insurance to the clients, read the ADV for Creative Planning.
http://video.cnbc.com/gallery/?video=3000385353
Notice he doesn't claim to be fee only nor does he use this award to promote himself… because he knows it's a lie…
http://www.thinkingbeyond.com/