Tom Gooley: You need to continue to evolve system and service platforms to make sure you're keeping up.
Brooke's Note: The RIA takedown of the wirehouses has proceeded much like the assault on a small, bristly country. You pick off the unprotected parts in the hinterlands i.e. the stockbrokers spread far and wide in American cities. But as bolder strategic objectives come to the fore, it is necessary to become more brazen. LPL's Mark Casady is working to take his company from being primarily an IBD to one whose growth is also defined by the success its RIAs. That'll take a scaling of ability to provide the highest levels of service to the most successful financial advisors — namely big RIAs. Casady's hiring of Tom Gooley would seem to be a major step toward meeting that need. Gooley tackled a challenge on that order at Morgan Stanley; what he did was like combining two companies with the systems equivalency of different blood types. In the RIA trajectory, this moment in time in executive recruitment looks like a good placing of good people in good places.
Pulling off the biggest wirehouse merger in history was the easy part. Making it work would be a Herculean endeavor.
To handle this monumental and combative task – Morgan Stanley & Co. Inc. chief executive James Gorman fielded his best men and women to tackle the daunting tasks of troubleshooting and testing the Morgan Stanley and Smith Barney systems in 2009 so they wouldn't reject each other like organs from the wrong donors. See: What 'historic' deal James Gorman really closed by paying Citigroup to release its tentacles from Smith Barney?.
Leading the team was Tom Gooley, managing director of New York-based Morgan Stanley. Starting in 2009, Gooley, along with managing director and chief investment officer of Wealth and Investment Management Moira Kilcoyne, successfully oversaw the conversion of the Smith Barney and Private Wealth Management positions and accounts to the Morgan Stanley retail platform. In all, the mammoth project encompassed 36 weekends and 1,270 days, and involved 6.6 million accounts, 47 million security and cash positions worth over $910 billion, 750 million historical transactions and two billion historical documents.
But published reports even in the spring of 2013 weren't rosy. For instance, recruiter Danny Sarch wrote a piece in InvestmentNews spelling out horror stories from Morgan Stanley advisors who said the conversion challenges were making huge problems for their everyday activities. By 2013, all corporate and publicly announced milestones were completed on time and on budget, though the struggles generated enormous public attention and not everyone was convinced it ever achieved conversion nirvana.
But two years later, the effort was considered a success and that corporate tour de force caught the full attention of Mark Casady, chief executive and chairman of LPL Financial, who was looking for a trusted lieutenant to oversee a critical phase in his company's growth.
"It was four years of seven days a week and they went from a very difficult time to one in which we really improved to serve at scale and that's what we're after with service," Casady says. "Tom Gooley has a reputation of being someone who really cares about advisors and creates good outcomes."
Last Thursday, Gooley started as LPL's new managing director of service, trading and operations. He will be one of seven executives to report directly to Casady. Gooley also serves as a member of the firm's management committee.
New mission, new guard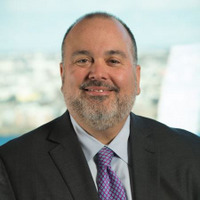 Mark Casady: Tom Gooley has a
reputation of being someone who really
cares about advisors and creates good
outcomes.
Bringing over Gooley — who left Morgan Stanley in December 2013 to become senior managing director and chief risk officer for retirement and individual financial services at TIAA-CREF — is one of the final steps in Casady's painstaking effort to morph his Boston; Charlotte, N.C; and San Diego-based firm from an independent broker-dealer into more of an RIA custodian.
Gooley's primary charge will be to bring the level of service to advisors up to that of the custodians'. See: LPL Financial gets beyond the halfway-house model to compete with Schwab, Fidelity for advisors that are wholly RIAs.
"A majority of our sales are to RIAs. We look at custodians as the model to beat and they've been known for very good service and we want to do them one better," says Casady. See: LPL Financial gets beyond the halfway-house model to compete with Schwab, Fidelity for advisors that are wholly RIAs.
Moving talent
Gooley is LPL's latest high-level hire as the ink dries on the severance contracts of former LPL talents like Bill Dwyer, Esther Stearns, Robert Moore and Derek Bruton. See: LPL's Bill Dwyer decides to call it quits and Robert Moore is taking over his duties.
The firm brought over Victor Fetter from Dell in December 2012. See: Victor Fetter turns his guns on LPL's thorniest software challenge — 21st century performance reporting)
In June, it hired ex-E*TRADE turnaround specialist Matthew Audette, 41, to be LPL's chief financial officer. He replaced Dan Arnold who vacated the CFO seat at the largest independent broker-dealer this spring to become the firm's president when Robert Moore announced he was leaving. See: LPL poaches E*TRADE's CFO and turnaround specialist as its chief financial officer.
"With the announcement of Tom and Matt we've completely finished a multiple year project of moving talent around the shop," Casady says. "With Tom's hiring and Matt's hiring, we've done all that work."
India guru
Gooley will replace Mark Helliker, LPL's managing director of client support services, who joined the firm in 2008 from Charles Schwab & Co. Inc.. Helliker's last day will be Aug. 1. Casady is expanding Helliker's old job to encompass the firm's outsourcing effort in India, where there are 500 staffers. See: McKinsey: Robo-advisors have a cloudy future but 'virtual advice' delivered by 24-hour super-centers with experts and algorithms will win the day
"Mark Helliker has been with us for seven years and part of our desire is to do this differently. What Tom has extensive experience in is operating, trading and service and he has an extensive background in outsourcing to India. Mark joined from Schwab with a strong service background and a little outsourcing background. We've hired someone with significant broader experience," says Casady. "Mark was at the point where he felt he'd moved the needle and was ready for the next assignment and we saw the opportunity to bring in someone who had been there and done that and got the T-shirt."
Casady says of Gooley: "He's meant to bring the leadership and direction we want in the company and to really transform and improve our client experience. It's really about his chops in creating greater experience for advisors and their staff." See: LPL bags a big Ameriprise advisor-under-RIA after CFA pursuit 'opened my eyes'.
When firms like LPL grow so rapidly, sometimes they have no choice but to bring in outside talent, says Cecile Munoz, president of U.S. Executive Search and Consulting in Los Angeles.
"It's very easy to go down the track doing the same things. It takes great fortitude to decide to evaluate things. As much as you want to grow internally and develop talent, you need institutional knowledge that someone who has been with another firm can deliver. The realities are if you're with a growing organization by definition you'll always need to look at outside talent from a diversity perspective."
Independent growth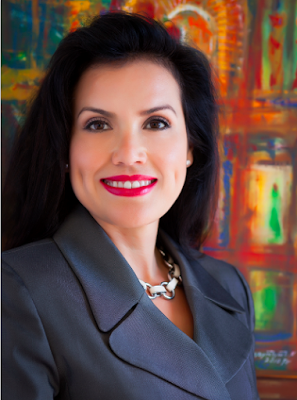 Cecile Munoz: As much as you
want to grow internally and develop
talent, you need institutional knowledge that
someone who has been with another
firm can deliver.
Gooley, who has spent most of his career in Wall Street — before Morgan Stanley he was managing director of Banc of America Securities LLC and before that, vice president of Goldman Sachs & Co. — is convinced that LPL is among those firms set to capitalize on the growth of the independent channel.
"We'll see an uptick in the independent channels. LPL has built a great brand and they've got some good infrastructure that they're looking to improve," says Gooley. "My goal is to enhance what they've got and bring them to the next level. You need to continue to evolve system and service platforms to make sure you're keeping up. The financial industry is very dynamic and LPL is right at the crest of that." See: Wirehouses will create their own independent models, Tiburon report says.
About 1,300 LPL employees fall under Gooley's supervision, Casady says, adding that the service center in Charlotte, N.C. has grown from 300 to 400 employees in the last few years.
"We wanted to make sure we had enough resources and then went to automated processes and a series of changes. We're on the tail end of that. Basically, anything that gets serviced or traded will go through [Gooley's] account. All account types and the vast majority of service centers that our team has. It's a critically important role around the client experience."
Big league talent
The fact that LPL can make such top-tier hires illustrates how far the firm has come, Munoz says. She knows Gooley and is impressed with how he handled the nightmarish task of merging the cultures and technology of Morgan Stanley and Smith Barney.
Although Munoz doesn't recruit for LPL, she thinks it's now considered legitimate in the wirehouse arena and that top-notch executives, who may not have considered the firm five years ago, now view it as an alluring landing spot.
"I believe LPL is the big leagues and I think it's a tremendous firm. I think it's a great move. There's a lot of growth in the independent channels more so than in the wirehouses and it's on the upswing," Munoz says.
Family toll
Overseeing the Morgan Stanley conversion meant that Gooley lost precious time with his daughter, son and wife. This new job will mean more separation from his family — for the short-term at least. The family lives in Larchmont, north of New York City. Gooley, 51, will work out of LPL's Charlotte office for a year where the bulk of the company's U.S. service team resides. He will oversee the unwinding of the Charlotte location as the firm moves 20 miles away to Fort Mill, S.C. See: LPL Financial is dumping North Carolina as a headquarters, moving south to make room for 1,800 more employees.
Then, finally, next summer he and his family will settle together in San Diego.
Conversion experience
Gooley vividly recalls the mechanics that went into the four-year conversion at Morgan Stanley.
"We had about 1,200 different projects to build out the platform to put people on," he recalls. "You had to bundle them up and release them but first you had to do testing and the only time we could test systems was on the weekend. We had many weekends of testing and then we had to train the Morgan Stanley advisors and role out new code to them and make sure it works and have all of the processes in place."
More than three years into the effort, Gooley and his team thought the lion's share of the work was done — but that optimism was premature.
"In July 2012, when we converted the final tranche of assets, we thought 'wow, we've gotten all of this stuff done.' And, someone pointed out that we need to get through all of the processing and we geared everyone for year-end. Because, for advisors there were two platforms and when you've got two platforms that means you have two of everything. So, we had to do a lot of training because all advisors were getting two of everything. As soon as we got done from year-end, we geared up for tax season which was two sets of everything."
Finally, the end was in sight.
"In the spring of 2013, if finally felt like we got through all of the rough patches," says Gooley. "The conversion itself was just huge to do and we needed to run 16,000 batches test and we had a giant task list of all of the things you had to do. It was just really a big thing."
But Sarch wrote publicly that advisors were still experiencing problems in the spring of 2013. For instance, he quoted advisors saying it would take four days for a client to get money from an account and that at the time performance reporting was still inaccurate.
---
Related Moves
---
August 19, 2020 – 2:18 AM
---
October 5, 2018 – 7:40 PM
---
---
Mentioned in this article:
---
---
---
Stephen Winks
LPL is the first firm to understand that professional standing in advisory services requires more than conventional brokerage and custodial services. Private trust banks that support fiduciary duty are the appropriate reference point, not b/ds or custodians. Fundamentally the management of redundant account administration cost at the product, trustee and client levels that incrementally add no value is the reason why 40% of retirement savings is lost to fees, commissions and administrative cost. Brokerage and custody formats are the beneficiaries of these fees, commissions and administrative cost which are not in the best interest of the investing public. If LPL can replicate the private trust bank format which gives advisors (RIAs) control over their value proposition, cost structure, margins and professional standing, LPL will own the financial services industry. This market share gain is achieved through disruption of the existing business model and will empower LPL advisors to compete very favorably on the basis of the value they add, their professional standing and the cost of their services. Private trust banks are very profitable and serve the best interest of the investing public.
This sort of innovation is not possible in a brokerage or custody format as professional standing is not acknowledged and there is liability associated being prescriptive in advisory services support. This is not a problem when a firm actually support fiduciary duty in the consumer's best interest..
Let's hope, for the sake of professional standing,that private trust banks are the model rather than b/ds and custodians.
SCW
Stephen Winks