News, Vision & Voice for the Advisory Community
The solo advisor has achieved an Eden of RIA simplicity that Deborah Fox counsels caution about -- along with congratulations
June 24, 2015 — 3:09 PM UTC by Scott MacKillop
Scott's Note: I live in Lakewood, Colo. in the shadow of the Rocky Mountains. It's beautiful but hardly a hub of the financial services industry. So when Brooke asked me to write about James Osborne, a Lakewood-based financial advisor with an unusual business model, I jumped at the chance. It was an opportunity to meet one of my neighbors while digging deeper into a futuristic practice that is structured to provide the perfect balance between work and play. His practice was shaped by his early industry experiences. As he put it: "I kind of knew what I wanted it to look like, but I really knew what I didn't want it to look like." I couldn't help but think that he got pretty close to the bull's-eye as he jumped on his mountain bike after our interview and headed off on his daily ride.
Is James Osborne's financial advisory practice a model for the business of the future?
Maybe not, but we can all learn from the way this precocious millennial approaches his business. After all, how many advisors have a client waiting list two years after startup? See: My 10-year journey from a BoA call center to establishing a solo $73-million AUM RIA.
James Osborne is a one-man band and he likes it that way. He has about 50 clients with almost $100 million in assets and not a single employee—not even an answering service.
"An answering service is just a ruse. I don't need any pretext," he states with a look that conveys that even a small deception would violate a fundamental obligation he feels to his clients.
This 32-year-old native of Indiana has a "no-big-deal" comfort level with technology that is characteristic of his peers and he uses it adeptly to keep things running smoothly in his practice. But he also doesn't mind rolling up his sleeves and doing the little things that others eagerly assign to administrative staff.
"I can always watch Game of Thrones while opening accounts," he says with a naturalness that suggests that he has actually done that more than once. See: What one financial advisor discovered after plunking down $12 for Tony Robbins' 'Money' manifesto.
But efficient use of technology and a strong work ethic are not the characteristics that most distinguish Osborne's firm. The aspects of his firm that make it most remarkable flow from a crystal clear mental picture he has of how he wants his firm and his life to be, and his willingness to do things differently in order to make that picture a reality.
Scorn and ridicule
Osborne started in the financial services industry a little over 10 years ago when he took a job in Denver at a mutual fund call center after graduating from college. When the call center closed he went looking for a position that involved less drudgery and greater challenges.
Osborne's search landed him in the office of a Denver area broker handling operations and administrative duties. The firm specialized in the sale of oil and gas deals, non-traded REITs, and other high-commission products. Clients were often charged advisory fees on top of the commissions. Soon Osborne took on trading responsibility for the firm and was given a weekly revenue-generation target. Failure to meet the target was met with scorn and ridicule.
He left after about 18 months and joined a Denver-based advisory firm where initially he took on operations and para-planner duties. During his six years at the firm he completed his MBA, received his CFP certification and became an associate advisor. His responsibilities included mutual fund due diligence and work on asset allocation of client portfolios. See: My 10-year journey from a BoA call center to establishing a solo $73-million AUM RIA.
Junk mail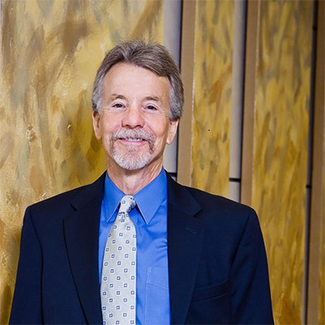 Scott MacKillop: Osborne felt that there
had to be a better, fairer
way to help clients reach their
financial goals—one that would make it
easier for him to sleep at
night.
"The problem started in the first meeting with the client," he reflected. "Our value proposition was based on our ability to pick managers who could outperform. We simply couldn't do it consistently. We even developed a template for a letter we would send to clients explaining why their managers were underperforming. I got tired of sending out so many of those letters."
A conversation with one of the firm's larger clients shaped another aspect of his picture of how things should be. The client shared with Osborne the fact that the fee he paid the firm was regularly his largest single annual expenditure. Osborne considered this statement and realized that there was a "huge disconnect" in the traditional percentage-of-AUM approach to charging for advisory services.
"There wasn't that much difference between the amount of work we did for a $500,000 account and a $5 million account, but the difference in the fees was enormous." See: Why only 14% of RIAs volunteer complete pricing information to clients and why selective fee disclosure is not a winning strategy.
Osborne believed that there had to be a better, fairer way to help clients reach their financial goals—one that would make it easier for him to sleep at night. He began to imagine what that would look like. And he began to save his money.
Flat fee
After two years of planning and saving he was ready. In the fall of 2012 he bought a new house for his wife and two-year-old daughter and the following week quit his job to start Bason Asset Management. ("No one was going to give me a mortgage if I didn't have a job.") Days later his wife discovered she was pregnant. The pressure was on.
The Bason business model is both elegantly simple and strikingly unique. Osborn provides asset management and financial planning services to all his clients. Client portfolios consist of index funds and are passively managed. No more trying to pick winners and outperform an arbitrary benchmark. If clients want to talk to someone at the firm, they talked to him. And all clients pay the same amount—a flat annual fee of $4,500, billed in four quarterly installments. See: What RIAs must know about hidden, and excessive, fees in serving as fiduciaries to a 401(k) plan.
Yet Osborne may face some moments of truth as his simple model meets up with complexity that will necessarily arise over time, cautions Deborah Fox, a San Diego-based financial advisor who also runs Fox Financial Planning Network. FFPN specializes in helping advisors with practice management issues such as developing automated workflows and implementing technology.
"As his practice becomes more mature, the complexity of his clients' financial lives will increase," she says. "This will put an extra burden on him if he wants to maintain a high level of service to his clients. He may have to consider hiring staff or some form of outsourcing to handle this added burden."
Key man in spite of himself
Osborne's lone-wolf business model is based partially on his belief that clients are happier when they can deal directly with him, but he also freely admits that "I'm not management material."
As a solo practitioner he can jump on his mountain bike in the afternoon when he wants to without worrying about how he is going to keep his staff busy or what they are going to say to his valued clients when they call looking for him. He'd rather have the client wait an hour or two for a return call, and he believes his clients appreciate the genuineness of this approach.
Even his flat fee has a practical aspect to it. "The flat fee is less expensive for most clients and better reflects the amount of work I do for them, but it's also my best differentiator," he admits frankly. "I wanted to change the conversation." And Osborne adds, "My life is much simpler when it's time to bill my clients. They all pay exactly the same thing."
Fox imagines that more moving parts may be required over time — with flexibility either in the fee level or service level.
"As his practice grows and becomes more complex, he may need to reconsider the amount he charges under his flat fee approach, or he may have to implement a tiered service approach." See: Are ultra-high-net-worth clients really worth it?.
Old school networking
Although every aspect of this business model is driven by his belief about what is right and fair, there is also a practical reason behind each one. He acknowledges that it may be possible to identify skillful active managers before they exhibit their superior performance, he has yet to see it done. Rather than focusing the discussion with clients on what he sees as an unachievable objective, he chooses to keep costs low and focus the discussion on financial planning—an area where he is confident he can add value.
His ability to quickly and simply differentiate himself from other firms with a low-frills, high-value approach paid off when it came time to market his services. By agreement he was prohibited from soliciting clients from his old firm so he had to start from scratch. That made it essential to attract new clients quickly.
Osborne initiated a two-pronged marketing strategy. One prong was distinctly old school: He used publicly available databases to identify 400 attorneys and CPAs in the Denver area that he thought might be interested in exchanging referrals. He sent them what he characterizes as a "generic" e-mail. He got 75 meetings, an astoundingly high hit rate. His flat fee offering appeared to resonate with these prospective centers of influence. See: Top 10 ways financial advisers can 'market smarter' — and enjoy it more in 2012.
Social engine
The second prong of his marketing strategy was to develop an online presence to generate client prospects. This part of his strategy did not pay off as quickly as he had expected, but is now the primary engine of his firm's growth.
"I thought I'd more quickly build an online presence, but it took a long time. The first year and a half most of the growth came from other sources." But his patience and refusal to become discouraged eventually paid off. See: 5 ways for RIAs to avoid social media and 'holistic' wealth management overreaches in a share-happy e-world.
Osborne now generates more new prospects each month than he can effectively onboard—as many as 15 prospects in his best month earlier this year. His answer was to create a waiting list. He brings on two new clients per month and the rest must wait until he is ready for them. Not all of them are still waiting by the time he calls. But he is staunchly unwilling to take on clients more quickly than he can handle them. He wants to make sure he does a good job of understanding their needs, and that he has enough time to ride his bike when he wants to or spend time with his daughters, now aged two and four.
Advisors who have found this level of success marketing online are still rare. How did he do it? First, through the effective use of social media. In his estimation Facebook is "worthless" and there is "no engagement" through LinkedIn. Twitter is where the action is. He sees Twitter as a "meritocracy" that can generate "super organic growth" and has a "very interesting networking effect." "There is so much self-selection that by the time prospects show up they have already decided they like me. I'm terrible at sales so that helps," he confesses. See: After famous Twitter feud, Jon Stein and Michael Kitces make up and join forces.
Fox partially dissents on this view: "Facebook is 'worthless' for marketing, but it can be a great way to keep in touch with what is going on in the lives of your clients. So it has some value in maintaining strong client relationships."
The capacity thing
The other engine of Osborne's online presence is his blog. James Osborne is a relentless blogger. He estimates that he has posted approximately 200 blog entries since starting his firm a little over two years ago. "Writing consistently is pretty exhausting, but you need to stay engaged," he says. Osborne has scaled back to about one entry per week, but continues his stream of commentary because of the positive results he has achieved. For example, his blog generated interest from Wall Street Journal columnist, Jason Zweig, who mentioned him in an article, resulting in "about 20 phone calls and maybe four or five new clients."
Osborne knows and accepts the fact that under his current business model there is a limit to his growth. "I've done nothing but grow for two years and now I'm working on the capacity thing." As he considers how many clients is enough he muses, "Probably under 100, probably under 90, probably under 75." He may not know the maximum number of clients he can service, but he is very clear that lifestyle is way more important than building an empire. "I'm really leery of working more to get more," he says.
What's Osborne's advice to others who may be considering taking the road less traveled? Simple. You must find some way to differentiate, or as he says "pick your tribe." You must speak with an authentic voice—"someone has to like you." And you must pull the trigger—"quit planning and just do it." When asked what he would have done differently looking back he says "Don't bend the model. The first exception is easy, but after 30 or so you have a real mess on your hands." See: Why a $25 billion RIA just went with Alex Murguia's startup's financial planning software.
Maybe his business is not the model of the future, but Osborne's clarity of purpose, willingness to operate outside of the box and unwillingness to pursue business opportunities at the expense of his lifestyle are thought provoking, if not downright inspirational.
"He is likely to be successful in the long run because clients look for someone who is authentic and whose business model resonates with them." Fox says.
Scott A. MacKillop is a consultant working in the financial services industry. Previously, he was president of Frontier Investment Management Co. Scott has worked in the financial services industry since 1976.
---
---
Share your thoughts and opinions with the author or other readers.
Justin Haskin said:
June 24, 2015 — 8:43 PM UTC
This is most certainly true.
"But efficient use of technology and a strong work ethic are not the characteristics that most distinguish Osborne's firm."
Grant Barger said:
June 24, 2015 — 10:27 PM UTC
Great article… James has clearly discovered his unique authentic relevant value and made it tangible… good to read about success stories at RIA Biz!
Deborah Fox said:
June 25, 2015 — 3:06 AM UTC
Open Message to James Osborne:
I do want to make it clear that I think what you have accomplished so far is fantastic and truly do congratulate you! Just recognize that any business needs to evolve over time (no matter what model you have chosen) so always stay ahead of the curve and continue to question everything you are doing. How can you create an even better client experience? How can you work even more efficiently and profitably? How can you change your structure so that at some point in the near future YOU are no longer the business? Find a mentor and surround yourself with people who think bigger than you and you will have more ideas than you will know what to do with (a good problem to have!) I am so glad Scott had an opportunity to write this article about you because you will be an inspiration to all who read this article, including me. Keep up the great work. I'm rooting for you!
Deborah Fox
CEO Fox Financial Planning Network
---
---