News, Vision & Voice for the Advisory Community
For its most recent fiscal year, the pension giant paid $1.6 billion in fees, with close to 90% of that money going to the real estate, private equity, and egregiously pricey hedge fund managers
June 23, 2015 — 3:04 PM UTC by Sanders Wommack
Brooke's Note: When you fire a mob of savage, entitled looters, it's always best to do so at a moderate, halting pace. Somebody might take it personally. CalPERS has been paying close to $2 billion a year to Wall Street and its offspring for decades and now we are witnessing the process of rolling all of that back. Critics say that even this latest massive round of firings doesn't begin to fulfill promises CalPERS made to itself in the 'beliefs' it paid so dearly for a couple years ago. See: Why some pension experts believe CalPERs got 'nothing' out of paying Towers Watson $275,000 to define its 'beliefs'. But those critics aren't dealing with savage looters, visible to the horizon. Ted Eliopoulos may have just set a record for financial fee reduction by a fund. I think he's got more work to do. But, hey, this is progress.
After a week of teasing the news to media organizations, the California Public Employees' Retirement System told its investment committee on June 16 that it plans to severely cut the number of external asset managers it employs.
The largest public pension fund in the country, CalPERS currently holds money at 212 different asset management firms but plans to bring that number down to around 100 by 2020.
The cuts will primarily affect the Sacramento, Calif.-based fund's bloated rosters of outside private-equity firms and real estate portfolio managers, each group managing a targeted 10%, or about $30 billion, of CalPERS' overall portfolio of $300 billion.
Accounts at outside private-equity firms will be consolidated from about 100 to 30, while 35 of the pension fund's 50 real estate portfolio managers will be cut. See: The 401(k) industry braces itself for fruits of a CalPERS rethink that reflects a cut-the-crap mentality about active investing.
The process of deciding which firms to cut loose will take up to five years as long-term commitments in investment funds are wound down. Nevertheless, CalPERS made a symbolic gesture on Monday as it announced the sale of its one-third stake in a real estate investment advisor Bentall Kennedy. The stake in the Toronto-, Vancouver- and Seattle-based firm was purchased in 2012 for $100 million and sold to Sun Life Investment Management Inc. for $186.7 million.
CalPERS will keep Bentall Kennedy as an external manager for the time being, according to a statement from the pension fund.
Hatchet man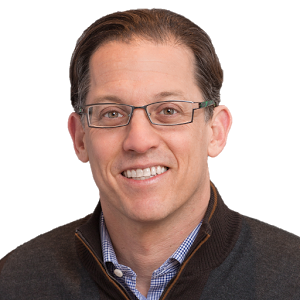 Will Trout: I think this is
all part of a much broader
push for transparency, structure and as
well pricing, in the investments space.

These latest moves come under the leadership of Ted Eliopoulos, CalPERS's chief investment officer. A lawyer by training, Eliopoulos assumed the CIO role in 2014. But he has been in damage control mode since joining the pension fund in 2007 to oversee the fund's sprawling real estate holdings. His hand was on that tiller as the financial crisis led to that portfolio's implosion, and at least $9 billion in losses. See: A careful look into whether CalPERS is ticking along or a ticking time bomb.
Still, Eliopoulos was given credit for making the best of a bad situation and so now he has earned the right to try and set the fund's world of legacy problems to rights. And he'll be well compensated for doing so: Eliopoulos will receive $717,000 in total compensation this year according to the Los Angeles Times.
His latest move to consolidate assets to fewer firms should bring down costs significantly. Wylie Tollette, CalPERS' chief operations officer, told the Wall Street Journal last week that CalPERS' plans to reduce external management fees to below 25 basis points by 2020. At current levels, this means CalPERS is aiming to cut a quarter-billion dollars in annual fees.
A previous reduction in external managers saved the fund $293 million in fees over the last five years, according to Eliopolous.
Low-cost beneficiaries
But there appears to be significant fat left still to trim.
In its most recent fiscal year, ended June 2014, CalPERS paid $1.6 billion in fees, with close to 90% of that money going to the real estate, private equity and hedge fund managers. That figure includes a payment of $400 million to real estate managers for five years' worth of returns.
With CalPERS looking to economize, low-cost funds already on the roster like Investment Services Inc.; Dimensional Fund Advisors LP; and Pyramis Global Advisors, a unit of Fidelity Investments, are likely beneficiaries of a larger stake, according to a June 13 story in Barron's. The article also put AllianceBernstein LP, Artio Global Investors Inc., JPMorgan Chase & Co., Lazard Ltd., Nomura Holdings, PIMCO, Putnam Investments, and the TCW Group in this category. See: After 'a lot of flak' Fidelity Investments does a study and pledges to change how it manages its $170 billion of target date funds.
CalPERS keeps costs low when it's handling money in-house. To manage its $100 billion portfolio of public equity — about one-third of the entire fund — CalPERS paid $28 million in commissions to trade 6.45 billion shares over its most recent fiscal year, and spent a further $60 million on personnel, consulting, and administrative expenses. Meanwhile, it shelled out almost $150 million to external managers to oversee another $60 billion in public equities— a reasonable, roughly 25 basis point, expense.
Offloading hedge funds
But those relatively minor outlays pale in comparison to what the fund spent on more specialized managers. According to CalPERS 2014 Comprehensive Annual Financial report, the fund's real estate portfolio, with slightly less than $30 billion of CalPERS money, earned over $800 million in fees (this figure was boosted by the $400 million bill for five years worth of compensation to certain managers).
Private equity made up 10% of the CalPERS portfolio allocation in fiscal year 2014 but cost the fund more than a quarter of its total fees at $440 million — about 150 basis points on each dollar invested. And hedge funds cost CalPERS an astounding $135 million, 8% of all fees, despite being just 1.5% of the portfolio. Total annual costs show that CalPERS was paying close to 3% fees on average for these funds. See: The hedge fund legal elite meet in NYC to wrestle with a terrifying new threat — RIA-like accountability.
Ominous demographics
Despite CalPERS' woes, industry consensus is that the fund is taking sensible first steps in the right direction.
"CalPERS is showing the way for pension funds and endowments to become sensible, finally, by ceasing to pay excessive fees to expensive investment managers for no financial benefit," says Michael Edesess, author and chief investment officer at Denver-based Fair Advisors, LLC.
But is it enough considering the epic proportions of its dilemma?
The pension fund has the assets to cover only 77% of its future commitments to its 1.7 million members, down from its 101% funded level before the financial crisis.
Just as ominous is the changing demographics of the fund's beneficiaries. Contributing state employees are expected to thin out in proportion to retirees drawing benefits. By 2025, CalPERS expects equal numbers of contributors and payees, dramatically lower than the 2-to-1 ratio of 2000.
Actively unworkable
And despite all the billions spent on world-class expertise via consultatnts, some pension experts believe CalPERS got 'nothing' out of paying Towers Watson $275,000 to define its 'beliefs'":http://www.riabiz.com/a/59852070/why-some-pension-experts-believe-calpers-got-nothing-out-of-paying-towers-watson-275000-to-define-its-beliefs, the CalPERS track record hasn't been world-beating. See: What I learned from the CalPERS meeting in which the 10 Beliefs were unveiled — and why I came away mystified.
While the fund beat its benchmark in fiscal year 2014, its performance over the past 10 years has been uninspiring, says Robert Boslego, head of Boslego Risk Services, a consulting firm in Santa Barbara, Calif.
"Measuring its investment performance relative to a reference portfolio of public, passively managed assets shows that active risk is not being compensated at the total fund level over the long-term," he says. See: Why the Yale endowment model may still be fundamentally flawed.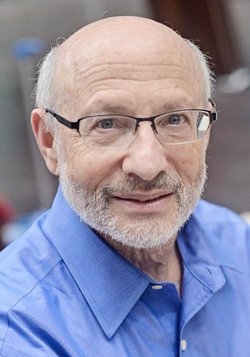 Michael Edesess: CalPERS is showing the
way for pension funds and endowments
to become sensible, finally.
"The passive portfolio provided a better balance of risk, return and cost versus its active investment strategies," he says. Furthermore, adopting a more passive portfolio to cut costs aligns with several of CalPERS newfound "Investment Beliefs," a series of mission statements cooked up for the fund in 2013 by Towers Watson. See: Why some pension experts believe CalPERS got nothing out of paying Towers Watson $275,000 to define its beliefs
Transparent cube
In its statement earlier this week, CalPERS said it expects to change its fundamental approach to private-equity investment. Going forward, CalPERS plans to invest via separately managed accounts with its external managers instead of investing in general funds. These external SMAs are often less expensive than traditional private-equity arrangements and offer more control and transparency for investors. Typically, however, they require larger sums of committed capital.
"I think this is all part of a much broader push for transparency, structure and as well pricing, in the investments space. The 'black box' hasn't sold well since Madoff," says Will Trout, a senior analyst with Houston-based Celent. See: Nine threats to the RIA business and how they can be avoided.
Such consolidation is good news for private-equity giants like The Blackstone Group LP, Carlyle Investment Management LLC, Apollo Global Management LLC and TPG, each of which already manages multiple billions for CalPERS and has capacity to take even more commitments.
In a sign of things to come, the Wall Street Journal recently reported CalPERS was handing another $500 million to Blackstone Group for a fund over which CalPERS will have some influence.
Yet CalPERS also made it clear that these Wall Street Goliaths won't be the only winners of the consolidation push. Pensions & Investments reported last week that the fund is setting aside $7 billion to significantly increase allocations to managers in its development program who currently manage assets only in the tens of millions — an act that has the look of deconsolidation.
---
---
Share your thoughts and opinions with the author or other readers.
Stephen Winks said:
June 23, 2015 — 7:07 PM UTC
Boslego and Elipoulos expose the harsh reality in advisory services, a more modern approach to portfolio construction is clearly in order.
The question for retail investors is why would one pay for redundant account administration at the fund level, trustee level and the client level that adds no additional value? This is why 40% of the earnings on retirement savings is lost to commissions, fees and administrative cost. Calpers is just putting to bed myths advanced by the beneficiaries of those commissions, fees and administrative cost such as the practical use of hedge funds. As Jamie Dimon says, the industry must find a way to make it politically expedient to raise and resolve advisory services questions in the consumer's best interest. This is terribly disruptive, in the best interest of the investing public and requires vision and leadership embraced by firms like Calpers.
SCW
Stephen Winks
---
---