News, Vision & Voice for the Advisory Community
Using ChinaTrust's 'Air Financial Advisor' and Itau's 'Personalite' service, Schwab -- even E*TRADE -- as examples, the global consultant says the future will splinter 'digital' and 'automated'
June 2, 2015 — 11:58 PM UTC by Brooke Southall
Brooke's Note: What is the future of wealth management? Never before has the answer to that question been so intriguing and so in flux. Such good future-peering cases can be made for robots, semi-robots and humans. See: Ready or not, robo-advisors are here. Or maybe the answer is "all of the above" but we don't know how much market share each of the contenders will take. Credit McKinsey & Co. — true to its heritage of original thinking — for coming up with at least a bit of a new spin on a growing consensus that a combination of people and software will be needed to create the killer wealth management offering of the future. Have McKinsey consultants simply spent too much time with their big paying clients and bought into the idea that big banks and brokerages, not Silicon Valley, are leading the charge? Or have Bay Area-based reporters caught the airborne contagion of robo-enthusiasm that wafts in from Palo Alto?
Charles Schwab & Co., Fidelity Investments and E*TRADE are the standard bearers in the march toward a brave new era of algorithmically juiced wealth management in which $66 billion in revenues is up for grabs.
But don't think "robo" — as in Nutmeg, Wealthfront, Betterment or SigFig. Don't even think "digital" or "automated" Think "virtual."
A new "McKinsey & Co. report published on Monday indicates that the prospects for robo-advisors are in no way proportional to the remarkable hype accorded to them.
"So far it is not clear whether these firms can move beyond simple investment solutions, capture non-millennial investors at scale, or replicate the trust and intimacy of a human advisor," reads the report entitled "The Virtual Financial Advisor: Delivering Personalized Advice in the Digital Age."
Seamless fulfillment
"The potential exists, but the jury is still out," the report continues. "In parallel, a less-heralded trend is quickly reshaping the distribution of a broad swath of financial products. The new model—'virtual advice'—retains the high level of personal service that most consumers value from their financial advisor, but leverages the connective power of digital communication (e.g., videoconferencing, co-browsing) to deliver this service from a distance."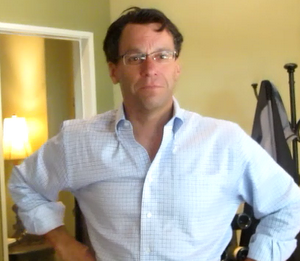 Chip Roame: I think that their
business model has been forced to
change by their own competition. That
alone is interesting to me.
The three core features that define the virtual advisor channel, according to McKinsey, are:
1. Dedicated advice at a distance, i.e. centralized hubs from which high-caliber advisors deliver a high level of personal service.
2. Central locations from which advisors interact with clients via phone, video chat and e-mail.
3. Seamless digital fulfillment with nearly all transactions completed digitally and seamlessly.
In other words, clients can expect to get any kind of expert at any time of day with a bullpen of the brain trust working in concert, armed with computers and telephones. See: The documented RIA threat, 'phono-advisors' and their nearly $300 billion of assets.
Such virtual advice centers need be accessible after business hours and on weekends, enabling clients to engage with advisors at their own convenience. These centers would concentrate a large pool of advisors and would match clients with "advisors and specialists who are uniquely suited to meeting their needs." See: How exactly Vanguard Group — with a dash of robo and lots of mojo — went from a virtual unknown in wealth management to posing a threat to Merrill Lynch.
Robo day of reckoning
McKinsey calls this an "industrial strength" experience that provides a "consistent model of service, while maintaining individual entrepreneurship and personalization." See: Mark Tibergien is making Pershing an industrial strength custodian with an RIA service touch.
An optimistic description by the whiteboard crowd of what is basically a glorified call center?
"Virtual advice should also not be confused with a high-end call center or a service center for low-value clients," the report reads. "It is not a digital add-on that allows in-branch advisors to communicate virtually with their clients. Rather, it is an end-to-end delivery model for financial advice that replaces an in-person advisor — and offers a different (and frequently better) value proposition for the mass affluent." See: The steps Personal Capital is taking to win bigger accounts after a year of 100% growth and 95% of them small fish.
The day of reckoning for robo-advisors is nearing, says Will Trout, senior analyst Houston-based Celent. That's because for all the wonders they can perform, robo-advisors still don't give financial advice; instead they have automated management of ETF portfolios for the most part.
"Does this advice deficit and the fact that many robos are advertising 'holistic advice' when they are in fact applying their diversification models to a thin slice of the investor's portfolio, equal misrepresentation on the part of the robos? Are they giving the kids/clients dynamite to play with here? How will tougher fiduciary standards apply to the robos? These are the questions I think we need to be asking ourselves," says Trout. See: Six ways that human advisors kick robo-advisor butt.
Charles "Chip" Roame­, managing partner of Tiburon (Calif.) Strategic Advisors, says there is much to quibble about in the New York-based super-consultant's report, but that its larger point about $66 billion of revenues can not be easily dismissed.
"Bottom line: I too expect big things from online advice and with the industry defined broadly. These are realistic projections."
Not just millennials

Bo Lu: I'd argue that they're
underestimating how quickly technology can progress.

Bo Lu, chief executive and co-founder of San Francisco-based FutureAdvisor, says that the McKinsey report makes good points but is ultimately flawed in its assumptions about how rapidly technology can progress to fill the robo-advisory gaps it has identified.
"McKinsey is arguing that centrally located advisors serving clients over the phone/video is definitely the future, while 'the jury is out' on automated advice. I'd argue that they're underestimating how quickly technology can progress, and while we like all good advisory firms and will always have white-glove service when clients need it, they'll increasingly need it less and less." See: The documented RIA threat, 'phono-advisors' and their nearly $300 billion of assets.
Lu adds: "They're right that digital advisors need to move beyond basic asset allocation and attract beyond millennial clients. But that'll happen fast: we've seen internally that after we've broadened our services to include college savings in addition to retirement, the median age of clients moved solidly into the 40's. This is not about just millennials." See: FutureAdvisor responds to Schwab's market entry with a truly free offer and big backing from Fidelity and TD Ameritrade.
Hush-hush reports
McKinsey is on target when it questions whether robo-advisors will inherit the RIA industry, says Trout.
"McKinsey is right that the next step, automated investments 2.0, will require offering automated advice beyond simple investments, creating a degree of trust with clients and generating a large base of clients from an older age range," he writes in an e-mail.
"I assume by 'automated advice beyond simple investments' they are talking more sophisticated product … or more plainly put, real customization. This is where many of today's robo emperors really aren't wearing any clothes … even though they like to advertise their 'personalized' approach. But really now, most offer not so much personalized investment advice as — charitably put — 'mass customization.'" See: Wealthfront's advice is now an employee benefit for Google employees' non-401(k) savings.
Doubting McKinsey, with its 17,000 employees and $7.8 billion of revenues (as of 2013), has never been considered a savvy career move in modern American business. Perhaps no firm soaks up more fresh Harvard College graduate talent and no firm has been such a consistent gateway to the C-suite of Fortune 500 companies. See: Industry consultants grow practices by taking on deadline projects.
But it also exudes a prickly, secretive mystique that makes the wide release of this report seem out of character.
"When I was at McKinsey the firm rarely let anyone speak to the media, rarely allowed anyone to speak at conferences," e-mails Roame, who began his career as a McKinsey consultant. "They would write white papers and share them one-on-one with prospective clients, but rarely would they share outside one-on-one sharing. I think that their business model has been forced to change by their own competition. That alone is interesting to me."
RIAs snubbed
With McKinsey omnipresent on Earth, McKinsey credits product factories like Santander, ABN AMRO and Nordea as pioneers in computerized wealth management. McKinsey also cites Taiwan-based ChinaTrust's "Air Financial Advisor" and Itau's "Personalite" service as front runners in the wealth management wars. These firms "are consolidating clients' investment assets by adding personal financial advice to their existing direct distribution platforms," the report says. The report's international flavor may derive from its data being partly drawn from the McKinsey Global Wealth Pools, in addition to the McKinsey Affluent Customer Insight Survey.
"In addition to large incumbents, a number of firms without established branch models are also making the leap to virtual advisor," the report reads. "These include large asset managers like Vanguard, digital banks such as mBank in Poland and startups such as Personal Capital in the U.S."

Will Trout: Most offer not so
much personalized investment advice as —
charitably put — 'mass customization.'
RIA assets sit at about $4.5 trillion in assets. Robo assets, depending on how you count them, are closer to $45 billion and the study is talking about $66 billion — of virtual advice revenues!
Mass appeal
Still, McKinsey estimates that approximately 42 million households worldwide, representing $13.5 trillion in financial assets and $66 billion in annual revenues, are already prime candidates for a virtual advice model. Moreover, consumer behaviors are shifting rapidly. McKinsey estimates that in most markets, at least 20% to 30% of mass affluent and affluent consumers are likely to be receptive to the virtual advisor model, with an even higher percentage in Northern Europe and parts of Asia where digital usage is more advanced. See: Why Mike Sha has a 2015 goal of $1 trillion in robo-assets for SigFig and where Marissa Mayer fits in.
"In addition to growth, a successful virtual model can deliver reductions in cost-to-serve of as much as 40% to 50%, lead to customer satisfaction scores that exceed those of a firm's in-person models, and enable stronger compliance and control — two critical institutional priorities for nearly all financial firms," says the McKinsey report.
Alexey Sokolin, chief operating officer and partner at New York-based Vanare, which administers $1.7 billion of assets, and which acquired robo-advisor Nest Egg, says he imagines McKinsey's consultants may have calculated the market accordingly:
"In the U.S., roughly ~$10 trillion is controlled by the HNW, and another ~$10 trillion by the mass affluent segment," he writes in an e-mail. "To simplify, $20 trillion times 35% (10% of HNW + 25% mass affluent) is about $7 trillion in eligible assets in the United States.
He continues: "If you look globally, the numbers should more than double but I assume they use a slow adoption rate outside of the U.S. to arrive at their $13.5 trillion. Taking a 25 bps run-rate on $13 trillion gets $33 billion in annual revenue. Or you could charge 75 bps on $7 trillion in U.S. assets and get ~$50 billion in revenue. 50 bps on $13 trillion is their $66 billion revenue number, which implies an assumption around value-add services [beyond mere asset management] or that the price will not be fully compressed to market-level pricing as established by Wealthfront." See: Credible reasons Facebook and Google won't become robo-RIAs and other things I learned at Hearsay Social-Pershing event in San Francisco.
---
Mentioned in this article:
AdvisorEngine
Financial Planning Software
Top Executive: Rich Cancro
---
---
Share your thoughts and opinions with the author or other readers.
BPM said:
June 3, 2015 — 5:57 PM UTC
I suspect Bo's views will be closer to the truth than those of the McKinsey report. Technology is going to move much quicker than the public generally perceives in this space, and people are going to adopt it at scale. As human advisors, it's always most comfortable to believe that the client desires and needs a relationship with another human being – yet I suspect convenience and cost will again win the day.
The "advisor killer" of the robo-sphere is going to be when new business models are launched that really only scale in the digital space and can't be applied profitably by human advisors.
Stephen Winks said:
June 3, 2015 — 9:14 PM UTC
The intellectual Capital behind Robo Advice is notoriously weak, the banks and broker/dealers have the capital but not the will or the necessary entrepreneurial drive to create/innovate. The objective of " continuous, comprehensive counsel" required by statute, is the essence of virtual advice. The brokerage and banking industry for many, many reasons do not have the DNA to be effective. Thus a well capitalized, highly entrepreneurial non-bank, non- brokerage is required to reorder and re-price the entire financial services industry around expert authenticated advice. This requires more highly skilled advisors who know how to utilize advanced prudent processes and technology that gives them control over their value proposition, cost structure, margins and professional standing. This is an anathema to existing business models which is why banks and brokerages will not be effective at advancing innovation and an extremely high level of counsel at far lower cost. This is a classic business school case (Clayton Christensen, Harvard) of the most common mistake made by industry's facing industry redefining innovation. Banks and brokerages are looking at innovation in the context of their existing business model when a new business model is in order. Let's hope the US establishes global market leadership before more enlightened financial centers like London, Singapore, Hong Kong find ways to better serve the investing public. Remember, at the end of this year London will require brokers to acknowledge they are either acting as brokers or advisors. At the moment US regulators and the brokerage lobby can not discern the difference at great peril to the health of the industry in disregard to the best interest of the US investing public.
SCW
Stephen Winks
Shane said:
June 5, 2015 — 10:20 PM UTC
Great article, Brooke. Even though the technology is disruptive and moving quickly, robo-advisors and traditional financial advisors do not necessarily have to be at odds with each other. Hedgeable, a robo-advisor that focuses on risk management, actively looks to partner with advisors and financial planners. More info here: https://www.hedgeable.com/partner
Dave Welling said:
June 8, 2015 — 1:17 PM UTC
The takeaway from this for RIAs is not whether the robo model or the virtual advice model will win. It's the undeniable movement that investors want, like and soon will expect a digital experience with their advisors that is as rich, compelling and informative as when they sit in an advisor's office. My advisor is in CA, I live in FL and even if we still lived in CA I am not sure I would want to go to a meeting in my advisor's office just to get clarity on our financial situation. Anyway, who would watch the kids!!? McKinsey appears to think RIAs will pull the ostrich strategy and that will lead to their demise…
"The omission is not an oversight but rather is based on the belief that computerized or "virtual" wealth management encompasses capabilities that an RIA, at least a classic one, does not possess."
Personally I doubt this will happen or that RIAs will be relegated to only providing the white glove service that you "see less and less." The question for RIAs is how should you evolve. They should be thinking about the experience they need to provide in three years… and moving there now. (insert overused Gretzky quote here)
Dave Welling (Advent, Black Diamond)
Elmer Rich III said:
February 5, 2017 — 8:18 PM UTC
---
---