Schwab's robo for RIAs is set to launch in next 10 days, to delight of online forerunners
The San Francisco custodian's Institutional Intelligent Portfolios is expected to legitimize the robo concept but significant unknowns remain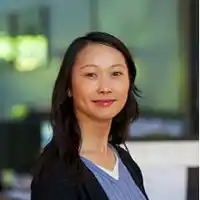 Rita Lee: It's not bad at all.
---
Deborah Fox
I expect that Schwab's "robo" will be successful by any measure just due to the fact that advisors will be able to install an automated investment service platform relatively seamlessly – at least from the technology side. The big question still to be answered for both advisors and Schwab is will the assets on the platform stick over the long-term? Many investors (and advisors) do not consider it necessary to hold an ETF "long term".
It remains to be seen what happens when investors need to sell shares of their portfolios for rebalancing during a volatile time. They could very well find out they were subject to volatile intraday trading tracking and discrepancies. Outside of the Institutional Intelligent Portfolios platform, investors could have had their advisors purchase index mutual funds at net asset value for their clients at any time. Other platforms such as Jemstep and Trizic provide that kind of choice to the advisor – but not for Schwab "free."
Another concern should be the low balance accounts on the platform advisors use to begin establishing a low touch relationship with younger or less affluent investors. The do-it-yourself model is devoid of an interaction with an advisor. Will the ability to sell out of their accounts at anytime cause investors to trade too often when the fear or greed emotions get the best of them? Advisors utilizing Schwab's offering for signing up the masses or less profitable clients won't be able to provide the human backstop to temper bad behavior.
More importantly, robo-technology, just like any other new disruptive technology that comes along, requires a well-defined firm strategy paired with a training and implementation plan for successful adoption. Unlike the Institutional Intelligent Portfolios' rebalancing feature, the platform won't automatically set itself up and attract new clients or serve existing clients. After the technology decision is made, advisory firms need to realize that the practice management piece is the most important component to pay attention to to drive ROI, no matter which business model is chosen.
Deborah Fox
CEO Fox Financial Planning Network
AdvisorTouch.com
Jack Waymire
Schwab's "free" service is not free, but it made a smart decision to not charge for advisory services (asset allocation, manager selection, performance reporting) so it does compete with the financial interests of its 7,000 RIAs. This opens the door for RIAs to use the service and charge an advisory fee that is not layered on top of a Schwab fee. At the same time it provides investors with a choice: Robo, Virtual, or Traditional Financial Advisor.
Robertamat
Умный московский специалист по морозильникам за неделю приготовит и выполнит [url=http://www.xolodremont.ru/remont_holodilnikov_samsung.html]вентельный ремонт холодильников Самсунг[/url] без мусора на даче с гарантией на все комплектующие.Ознакомиться и распечатать цены вы можете у нас на сайте.
————————————
увеличенный [url=http://bloodfist.myforum.ro/profile.php?mode=viewprofile&u=919]хладоновый ремонт холодильников[/url]
[url=http://pycb-clan.ru/index.php?/user/5394-georgelox/]компрессорный ремонт холодильников[/url]
[url=http://forum.guitarwork.ru/index.php/topic,118906.new.html#new]комплексный ремонт холодильников Фрунзенская[/url] для людей
белый [url=http://marsiada.ru/forum/profile.php?mode=viewprofile&u=14298]плавкий ремонт холодильников[/url] среди полуночи
---
---