News, Vision & Voice for the Advisory Community
The BoA spin-off gets Paul Tramontano's Constellation Wealth Advisors and its $6.1 billion of assets
June 17, 2015 — 4:12 PM UTC by Brooke Southall
Brooke's Note: There is a celebratory mood among the sources quoted in this article. This kind of deal is the breakaway brokers equivalent of an IPO. First you leave Merrill Lynch to take your firm "private" then you gussy it up for a decade and sell it to a bank for a big old public-valuation-enhanced premium. The bad news is that you are owned by a bank that wants to cross-sell your clients' lights out — but maybe less so at First Republic than at a Citi or Bank of America.
First Republic Bank is acquiring Constellation Wealth Advisors LLC for approximately $115 million.
The San Francisco-based bank is making the deal through its subsidiary, First Republic Investment Management Inc., for the eight year-old New York and Menlo Park, Calif. RIA giant.
First Republic Investment Management, which managed $35.3 billion of assets as of March 31, also has offices in San Francisco, Palo Alto, Calif.; Los Angeles; Santa Barbara, Calif.; Newport Beach Calif.; San Diego; Portland, Ore.; Boston; Palm Beach, Fla.; Greenwich, Conn.; and New York.
It was a case of like meeting like.
"Constellation Wealth Advisors is an opportunity to work with a highly successful wealth management firm with the same philosophy and commitment to extraordinary client service as First Republic," said Jim Herbert, chairman and chief executive of First Republic, in a statement. "They align with and complement our existing wealth management capabilities." See: In their own words: Five top advisors' secrets for creating stronger alliances to gain more referrals.
'Shining example'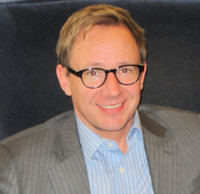 Dave DeVoe: It's an amazing story.

This sort of liquidity event exerts its pull on existing wirehouse teams who are looking at the benefits of forming their own RIA, according to Shirl Penney, president and chief executive of New York-based Dynasty Financial Partners.
"To me this represents furtherance of the opportunities that exist for high quality advisors to go independent, create great businesses, and monetize in a way that never would have been possible in a big firm environment. I would expect you will see more of this type of large team movement going forward for this and other reasons."
Still, Dan Seivert, chief executive of ECHELON Partners, an investment bank to RIAs in Manhattan Beach, Calif., says that it appears — based on what little information that First Republic discloses — that the deal was not as rich as the Luminous Capital purchase. Constellation has not been a fast grower. It was at about $4 billion of AUM in 2010. Seivert says it appears that the $115 million represents 2.9 times revenue. This gives First Republic, which trades at 7.9 times revenues, a big arbitrage.
Constellation Wealth Advisors co-chiefs Paul Tramontano and Jon Goldstein issued a statement: "We were founded to serve clients from an independent platform, and First Republic's client-centric focus fits perfectly with our values. First Republic is one of the premier private banks in the U.S., and we look forward to working together." See: $5 billion and $12 billion RIA principals tell worthy anecdotes (hint, Madoff), reveal secrets, to Barron's moderator at IMCA.
West Coast talent
In retrospect, First Republic has been laying the groundwork for such a move by adding big-time managerial talent and installing a new Addepar software system, according to sources. See: First Republic pays a staggering sum for Luminous Capital, sources say, and shifts the breakaway and M&A games in the bargain.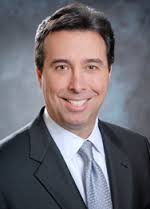 Paul Tramontano: We were founded to
serve clients from an independent platform,
and First Republic's client-centric focus fits
perfectly with our values.
A veteran Merrill Lynch executive, Brian Riley, who oversaw a portion of its ultra-wealthy client group on the West Coast, has departed to join First Republic Bank's wealth-management division, according to people familiar with the matter. The division currently has 328 employees, according to the First Republic ADV.
Riley joined First Republic in April after running Merrill Lynch's private banking and investment group operations in the Pacific West. He had been with Merrill since 1996, first in Phoenix, before heading to a Los Angeles-area complex. See: Is Merrill Lynch taking its more RIA-like training program another step forward with Racquel Oden's promotion?.
Merrill Lynch's PBIG is also the unit from which principals David Hou and Mark Sear broke away in 2009 to form Luminous Capital. See: Merrill Lynch stars take a leap of faith to a new office — and independence. See: Merrill Lynch stars take a leap of faith to a new office — and independence..
UHNW battleground
Merrill's private-banking group services clients with at least $10 million to invest. That ultra-wealthy client segment has become a key battleground among the big brokerages, which often offer lavish signing bonuses to advisors who specialize in that level of clientele. See: Wells Fargo targets tempting but treacherous UHNW market with Abbot Downing launch.
The six partners of the firm, including Tramontano, 54, and Goldstein, 55, have signed long-term employment contracts as part of the transaction, which is expected to close in the third quarter of 2015. Silver Lane Advisors brokered the purchase. See: Enter the deal makers: RIA M&A firms are hiring furiously — even without a deal boom.
Seivert says this deal is likely to strengthen First Republic's hand in the wealth management game — both by extending its reach in New York and proving it can get around its bank heritage.. RIAs in general are leery of banks and a second big RIA deal shows that the bank's culture is compatible, he explains First Republic frequently takes out big advertisements featuring entrepreneurs who use its bank. Seivert says that he also notices that a lot of the VC and private equity firms he receives checks from use First Republic for their accounts.
---
---
Share your thoughts and opinions with the author or other readers.
Stephen Winks said:
June 17, 2015 — 9:19 PM UTC
Exceptional wirehouse talent with billions under advisement have outgrown the brokerage format. There is not much their b/d can do for them and in fact it impedes their value proposition, cost structure, margins and professional standing. So what keeps great talent from becoming independent? There are very few places to go that are additive.
Brian Riley joining Republic played a major role in the Republic Value Proposition as he could articulate through his initiative all the frustrating advisory services imperatives that were not possible in a brokerage or roll up format. A true expert advisory services alternative does not exist for top wirehouse talent. Roll-ups are principally an extrapolation of conventional brokerage when an advisory services model is in order and in much demand. The mile stone here is that no one any longer aspires to the outdated brokerage business model, it is in the enlightened best interest for all to get serious about advisory services and as Jamie Dimon counsels make it politically expedient to ask and resolve advisory services questions in the best interest of the investing public. That is where the free market takes us and where we all are best served.
SCW
Stephen Winks
---
---